Inside the Unlikely, Unofficial Ties Between Israel and the Kurds
Israel has been a strategic supporter of the Kurds for many decades, even speaking out on the ethnic group's behalf after the recent Turkish incursion into Syria. Now, though, some Kurds are saying actions speak louder than words
Syrian Kurds taking part in a demonstration against the Turkish incursion into northeastern Syria, in Qamishli, December 5, 2019. The flags are for the Kurdish Democratic Union Party (PYD).
Credit: AFP
The Kurds are fond of saying that they have no friends but the mountains. Yet one country has steadfastly stood by them, sometimes alone, over many decades: Israel.
In a rare show of public dissent with U.S. President Donald Trump in October, Prime Minister Benjamin Netanyahu offered humanitarian aid to the "gallant Kurdish people," saying they faced possible "ethnic cleansing" by Turkey and its affiliates. This after Trump had agreed to President Recep Tayyip Erdogan's request to withdraw U.S. troops from northeastern Syria to allow for a Turkish military operation to drive the Kurdish-led Syrian Democratic Forces away from its border and establish a "safe zone" there.
About a month after Netanyahu's statement, Deputy Foreign Minister Tzipi Hotovely told the Knesset that the offer had been accepted. "We identify with the deep distress of the Kurds, and we are assisting them through a range of channels," she said. However, top Kurdish official Ilham Ahmed, a co-chair of the Syrian Democratic Council (the political arm of the SDF), tells Haaretz that she has "no information on that."
"No, really, I am not aware of any kind of help from them," she insists, visibly surprised by the question. In fairness, though, it was always unlikely that any Kurdish leader would publicly acknowledge receiving assistance from Israel at a time when they are engaged in negotiations with the Syrian regime, which considers the Jewish state a sworn enemy, and which had redeployed troops to the region for the first time since 2012.
While there is no sign of the military operation ending, despite Ankara pledging to suspend the military operation after a deal brokered with Moscow in October effectively ceded part of SDF-held territory to Turkey, there is evidence on the ground of Israeli aid reaching the Kurds.
The first clues emerged when photos surfaced online in early November of a container full of humanitarian aid, with Israeli flags clearly visible in the images.
"We provided them with some support about two months ago — coats for children and babies, as well as medicine," Gal Lusky, a founder and CEO of the relief organization Israeli Flying Aid, tells Haaretz. Her nonprofit focuses on countries that lack diplomatic relations with Israel, and it has been providing covert support to Syrian refugees and internally displaced persons since 2011.
"It's not the first time we provided help to the Kurds, and more aid delivery is planned," she says. "It doesn't matter if they are Kurds or not, though. The whole alliance between Israel and [the Kurds] is irrelevant to us. We also provided aid to civilians in regime- and rebel-held parts of the country," Lusky adds, emphasizing that her work is independent of the government and not part of the "range of channels" Hotovely mentioned last month.
Beyond statements from Israeli officials, messages of support have also been echoed from segments of the Israeli public, with small marches being organized in Jerusalem and Tel Aviv.
"Following the latest Turkish operation in northern Syria, you did see genuine manifestations of solidarity among the Israeli public — even though traditionally Israel had almost no contact with Syrian Kurds," says Gallia Lindenstrauss, a senior research fellow at the Institute for National Security Studies. "These manifestations stem from the longtime sympathy toward Iraqi Kurds and from anti-Erdogan feelings."
"Ever since the normalization agreement of 2016 [between Israel and Turkey], we have seen a tit-for-tat approach," she adds. "If Turkey criticizes Israel on the Palestinians, Israel criticizes Turkey on the issue of the Armenians or its treatment of the Kurds. In terms of concrete help Israel currently sends, it is probably very limited and will have no significant effect."
Still, even the slightest form of aid could be critical, as most nongovernmental organizations active in northern Syria had to temporarily shutter operations and evacuate their international staff following Turkey's Operation Peace Spring and the redeployment of the Syrian regime.
Counterweight to Tehran
Israel's vocal and (alleged) material support to the Kurds should come as no surprise since it views the ethnic group — which is spread across Turkey, Iraq, Syria and Iran — as a counterweight to its regional adversaries, especially Tehran.
"The possible collapse of the Kurdish hold in north Syria is a negative and dangerous scenario as far as Israel is concerned. It is absolutely clear that such an event would bring about a bolstering of negative elements in the area, headed by Iran," Hotovely was quoted as saying last month.
It is reportedly also to counter Iranian influence that the United States partially backtracked on its decision to leave Syria, eventually opting to retain about 500 troops in the country (at Israel and Jordan's request, according to Trump).
They fear that the vacuum left by the Americans' absence would be filled by Iran establishing a land corridor snaking from Tehran to the Syrian coastline — a possibility that is worrisome for both Washington and Jerusalem. However, Kurdish leaders have previously said they have little appetite to be used as an antagonist against a powerful neighbor.
"We are not going to take on a country on behalf of another country. What we are at the moment is isolated, and entering a confrontation with Iran is not on our agenda," Ahmed says.
As early as June 2004, The New Yorker reported that Israeli military and intelligence operatives were providing training for Kurdish commando units and, most important from Israel's perspective, running covert operations inside Kurdish areas of Iran and Syria.
"Israel has always supported the Kurds in a Machiavellian way," one former Israeli intelligence officer told the U.S. magazine. "It's Realpolitik. By aligning with the Kurds, Israel gains eyes and ears in Iran, Iraq and Syria."
At the time, Israel was worried that the chaos unleashed in Iraq following the U.S. invasion would eventually benefit Iran. Now, it fears the same thing about Syria.
Israel has stepped up maneuvers in the war-torn country to counter what it sees as a growing threat to its national security. Just last month, the Israel Defense Forces said it launched "wide-scale strikes" against dozens of targets belonging to Iran's Quds Force and Bashar Assad's army.
Any form of Israeli involvement in Syria seems to be about containing the Iranian threat. Even Operation Good Neighbor (2016-2018), largely presented as a humanitarian effort designed for Syrian civilians living on the other side of the border in the Golan Heights, was seen by the IDF as potentially beneficial to limit the encroachment of militias affiliated with Iran.
"Iran and Hezbollah came to Syria and said they would open a new front against Israel. So, we thought that for the Syrians there [in southwest Syria], if Israel was the only country helping them, maybe they would prevent Hezbollah or other groups from firing at us from their villages. It was in theory a win-win scenario: we protect ourselves and civilians get aid," says Lt. Col. (ret.) Eyal Dror, who established and headed the operation.
And the support was not only humanitarian. It was also reported in Foreign Policy magazine and in Arab media outlets that, exploiting the same crossings used to deliver humanitarian aid, Israel secretly armed and funded rebel groups to prevent Iran-backed fighters and Islamic State militants taking up positions near the frontier.
The operation came to a halt in September 2018 when the Assad regime retook control of the Golan Heights' border areas. This was an unwelcome development for Israel, which fears that any territory held by the Syrian regime is a potential launchpad for the Iranians.
Which begs the question: Is Israel helping the Kurds to counter Iran, as Hotovely suggested? "If that is the main objective of assisting them in northern Syria, it makes more sense for Israel to invest even more in its relations with the Kurdistan Democratic Party," says Lindenstrauss, referring to the Kurds' KDP political party in neighboring northern Iraq.
Historic bond
Israel has maintained a discreet relationship with Iraq's Kurds since at least the 1960s, and recent ties were arguably the contemporary application of the Periphery Doctrine — the foreign policy strategy set up under David Ben-Gurion, aimed at developing close strategic relations with regimes and groups in the Middle East to counter the united opposition of neighboring Arab states. This doctrine saw Israel allying itself with the then-shah of Iran and Turkey, in addition to ethnic and religious communities such as the Lebanese Maronite Christians and Kurdish factions.
"Finding partners in the region, shaping alliances of convenience, is how Israel has conceived its survival since its foundation. Now, this alleged support to Syrian Kurds — be it intelligence-sharing or capacity-building — is in the same vein," says Marc Otte, Belgium's special envoy for Syria and a former ambassador to Israel. "What we are not going to see is an alliance in broad daylight," he adds.
Jerusalem's connection with the stateless Iraqi minority first began shortly after the outbreak of the Kurdish rebellion in the autumn of 1961, apparently at Israel's initiative, with the aim of weakening Baghdad, according to the book "The Kurds of Iraq: Building a State Within a State," by Ofra Bengio.
The head of the Kurdish Studies Program at the Moshe Dayan Center at Tel Aviv University argues it was not purely opportunistic but also an "emotional and humanitarian" response — so much so that it "even interfered with practical political considerations."
Over time, Israel's involvement in the region bore further fruit, such as facilitating the emigration of almost all of Iraq's remaining Jews. "Masoud Barzani, later to become the president of Kurdistan [and leader of the KDP], helped in smuggling Iraqi Jews outside the country when the Ba'ath regime forbade their travel abroad and persecuted them in the harshest ways," Bengio tells Haaretz. Another by-product of this was the provision of important intelligence information for Israel.
Israel's historic bond with Iraqi Kurds burgeoned more recently into a more public, mutually beneficial relationship: a lucrative oil trade. At some point in 2015, Israel reportedly imported as much as three-quarters of its oil from Iraq's semi-autonomous Kurdish region, providing a vital source of funds as Kurdish Peshmerga troops were battling the Islamic State group. Israel was also the sole country to publicly endorse the controversial independence referendum in September 2017 at the behest of Barzani.
Critics have been quick to label Israel's support for a separate Kurdish state hypocritical, especially given its growing entrenchment against working for a two-state solution with the Palestinians. That is, perhaps, because support for the Kurds is seen as more to do with advancing Israel's own interests and less to do with a romantic view that this minority shares a similar destiny to the Jews.
The Iraqi Kurds' independence campaign in 2017 was the first time their relations with Israel had appeared so openly — to the disbelief of many. During referendum rallies, there were oceans of yellow suns on Kurdish flags, but also a few Stars of David. It was a sight to behold: In a region where it is more often stepped on, Israeli flags were proudly being waved in the air. "They are the minority that successfully established their own state, they are an example," one joyful participant told Haaretz at the time.
It was, unsurprisingly, a sight that did not please Baghdad. Soon after, the Iraqi Parliament unanimously voted to criminalize the flying of the Israeli flag.
"I clearly remember Iraqi generals, in private conversations, criticizing the Kurds' relationship with Israel. They were really pissed. I mean, how would you feel if parties within your own country were actively working with an enemy? Personally, to me, that was treason," a Middle Eastern security source tells Haaretz.
More harm than good?
Weeks after the independence referendum took place, with the "Yes" vote winning by a landslide, federal Iraqi forces, alongside Shi'ite militias allegedly sponsored by Iran, advanced on Iraqi Kurdistan. Kirkuk, sometimes referred to as the "Kurdish Jerusalem" because of its tremendous importance to the Kurdish people, fell in less than a day after a sporadic exchange of fire. Pro-government forces also advanced on a front extending from the Sinjar Mountains in the west, all the way to the border area with Iran in the east.
This was October 2017, when the sound of mortar and artillery rounds gave the brief clashes an air of a civil war. In all, nearly all the territories Kurdish forces used to govern outside the official limits of their autonomous region — "disputed areas" they had gradually gained after the 2003 U.S. invasion — fell back into Baghdad's hands.
While there is no evidence that the central government's redeployment in Kurdish-held territories was made any more forceful because of the leadership's ties with an enemy, it painfully demonstrated how little influence Israel exerted to protect a "partner" in the region.
"We really appreciate Israel's endorsement — even if any kind of assistance from them inevitably upsets other countries. But after the referendum and the offensive carried out by government forces and Shi'ite militias, we expected their help. We expected actions, not just words," one Iraqi-Kurdish official tells Haaretz.
This was seen again last month when the U.S. withdrawal green-lighted the Turkish offensive in northern Syria. Again, the lesson was that Israel's vocal backing of the Kurds does not translate into protection. In a recent article, a Kurdish news outlet even asked: "Does Israel's advocacy for the Kurds do more harm than good?"
At least, as they say, the mountains will never fail them.
SUBSCRIBERS JOIN THE CONVERSATION FASTER
Automatic approval of subscriber comments.

NOW: 40% OFF
ICYMI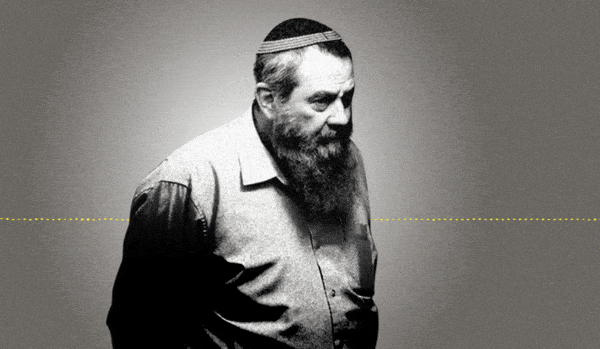 Jewish Law Above All: Recordings Reveal Far-right MK's Plan to Turn Israel Into Theocracy
Why I'm Turning My Back on My Jewish Identity
Down and Out: Why These New Immigrants Ended Up Leaving Israel
The Reality Behind 'The White Lotus' Sex Work Fantasy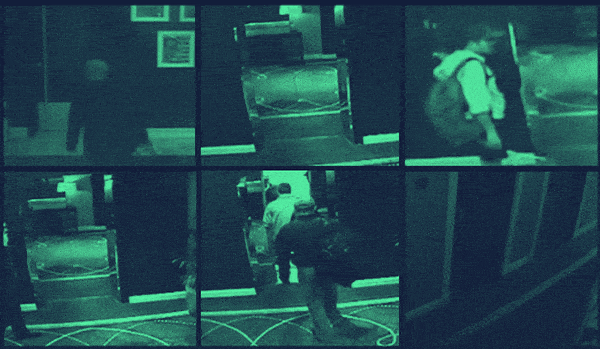 This 'Dystopian' Cyber Firm Could Have Saved Mossad Assassins From Exposure
Comeback Kid: How Netanyahu Took Back Power After 18 Months in Exile