Analysis |
One Day, We Israelis Will Revisit the Time Our Syrian Neighbors Were Being Slaughtered - and Ask Why We Did Nothing
In seven years in Syria, twice as many have died than in the entire 70 years of the Israeli-Arab conflict. We've responded with shameful silence, because the Syrian carnage has, ironically, been 'good' for Israel's security
A woman sits in a car as people arrive at a check point in the village of Anab before crossing to the Turkish-backed Syrian rebels side as civilians flee Afrin in northern Syria. March 17, 2018
Credit: BULENT KILIC/AFP
The first refugees of the Syrian war didn't realize they were refugees. In April 2011, as they sat huddled on the outskirts of a small Turkish village, close to the border they had crossed a few hours earlier, they were still speaking with friends back in Syria, using small Syrian mobile phones, smoking Syrian cigarettes and wondering how many days it would take until they could go home.
In an adjacent field, the Turkish Red Crescent was setting up tents for the first Syrian refugee camp. Few families felt the urge to seek out a tent, which gave scant shelter from the drizzling rain and mud.
Since then, Turkey has gotten much better at building refugee camps and most refugees know better than to linger near the border, instead setting their sights on finding less temporary housing in the towns and cities of eastern Turkey and planning a future in the West.
>> Over 500,000 Dead in Seven Years of Syrian War ■ Can Syrian Carnage Be Compared With the Shoah? U.S. Holocaust Museum Insists It Must <<
Today's Syrian refugees arrive with smartphones, not because they are wealthy — for a refugee, a smartphone isn't a luxury.
A refugee's smartphone enables him to navigate in a new country, connect with family and friends and get updates on areas that are safe for passage and smugglers who can be trusted not to load them on to sinking dinghies. A refugee's smartphone contains scanned photos of personal documents, property deeds, bank statements and diplomas. All the things needed to reestablish life in a new country. A refugee's smartphone also has videos of atrocities witnessed and will serve as evidence.
Among that group of first refugees in April 2011 there was one who had a relatively advanced mobile phone with a basic camera. He showed me grainy footage of Assadist milita members arriving at his village and setting fire to fields and homes. Others told of Lebanese Hezbollah members and Iranian Quds Force officers arriving with the Assadists.
How do you know they were Lebanese and Iranian, I asked? "The Lebanese have beards; the Iranians have beards and don't speak Arabic," was the answer.
It still sounded not entirely believable. Of course Iran and Hezbollah were the regime's allies, but why would they be taking part in the destruction of villages in Idlib province?
We now know that it was all true. We have the evidence from videos filmed by the phones of Hezbollah and Iranian officers, who were subsequently killed by rebels. I've written all this before - back when I met those first refugees in the early months of what we were still calling "the Syrian uprising" in the "Arab Spring."
It then became the "Syrian civil war" and once it was clear that so many foreign entities were involved, just the Syrian war. And I've written about those early refugees who didn't know they were refugees and who would, seven years later, still not return home.
Repetition is an occupational hazard for any journalist, but how many original ways are there to tell the story of a war that has been going on for seven years in a country next door that results in 200 people dying every day?
The war entered its eighth year this week. We don't know for certain how many have been killed but the toll could be as high as half a million. And nothing has changed.
As this is being written, civilians in the remaining rebel-held enclaves of Eastern Ghouta and Idlib are being bombarded by Russian and Syrian regime aircraft. Graphic footage of families being buried beneath their homes in the best-documented war in history have long ceased to shock anyone.
Experts on war crimes say we shouldn't be calling this a genocide or ethnic cleansing, because these definitions actually matter - and they're right.
Here's a different way of putting it: In seven years of war in Syria, the number killed is at least double the toll who died in the entire 70 years of the Israeli-Arab conflict. The number of Syrian refugees is at least 10 times that of all the Palestinians who were displaced. And it's far from being over.
"Never Again" had become a cliché long before the first demonstration for democracy began in Syria. Cambodia, Rwanda, the Democratic Republic of the Congo are just a few of the places that made sure of that.
But the carnage in Syria is different for Israelis and Jews around the world. This is happening to our next-door neighbor and ironically is beneficial for Israel's security, degrading the once powerful Syrian army and tying up Hezbollah and Iran.
But there have been only a few voices raised, notably that of former Military Intelligence chief Amos Yadlin, who noted that Israel had both the capabilities and the moral duty to try do something to reduce the slaughter of civilians, such as destroying the regime's helicopters which were dropping the deadly barrel bombs.
It's too late now anyway. The regime's airfields are now under Russian patronage.
It can be argued, persuasively, that Benjamin Netanyahu's Syrian policy throughout the last seven years has been very sound. He has prevented Israel from being dragged in, while authorizing over a hundred pinpoint strikes that have curtailed Hezbollah and Iran's efforts to build a greatly enhanced offensive capacity in Syria and Lebanon that could be used against Israel. If Israel had done more, there would have been many, from every side, arguing that it should keep out. And they may well have been right.
But let's be clear what we are saying when we justify Israel's choice not to intervene in Syria – that it was right for us not to try to help prevent the slaughter of hundreds of thousands, in some cases, literally before our eyes.
And now, as the regime regains control of the area south of Damascus, Israel is behind the scenes trying to arrange a discreet deal, through the Russians, whereby the regime's forces return, just without its Iranian and Hezbollah allies. This, to the great dismay of the villagers who received Israeli humanitarian aid over the last few years and hoped it would come with a degree of protection.
The laudable medical operation on the border, providing treatment for thousands of wounded Syrians, and the various levels of assistance to relatively "moderate" rebel groups on the Golan border, are the bare minimum and no substitute for what so many of us would have wanted to do. But we didn't, for eminently sensible reasons.
Instead, Israel prospered while half a million neighbors died. Our GDP grew and this week the OECD and IMF delivered reports saying that Israel's biggest problem is the density of traffic on its roads.
One day, sadly not very soon, the war in Syria will end and we will have the final tally of how many hundreds of thousands died and how many millions were uprooted. And hopefully Israel will not have been sucked in.
And we will look back on the days when our neighbors were being slaughtered, and ask why we did nothing.
Click the alert icon to follow topics:
ICYMI
The Artist Who Survived Auschwitz Thought Israel Was 'Worse Than the Concentration Camp'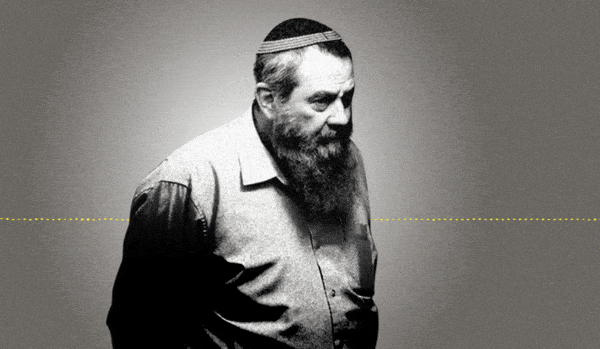 Jewish Law Above All: Recordings Reveal Far-right MK's Plan to Turn Israel Into Theocracy
Why I'm Turning My Back on My Jewish Identity
Down and Out: Why These New Immigrants Ended Up Leaving Israel
The Reality Behind 'The White Lotus' Sex Work Fantasy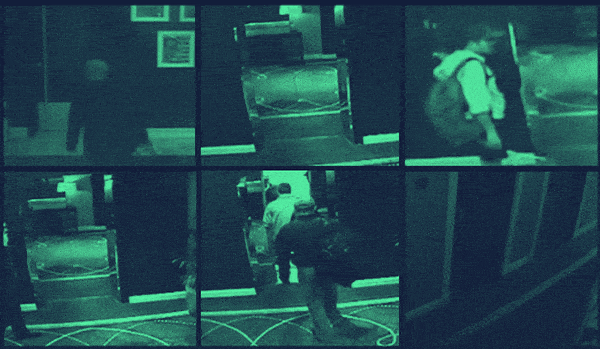 This 'Dystopian' Cyber Firm Could Have Saved Mossad Assassins From Exposure