A Response to Israeli Violence: Dozens of Palestinians Arrested in One Night
Residents of two West Bank villages have been demonstrating against the takeover of their lands, and the settler harassment they face is only increasing
Family members of slain Ali Abu Alia in their courtyard in Mughayir, January 2021.
Credit: Sharona Weiss
The Israeli army arrested 41 Palestinians last week in 17 raids carried out across the West Bank in one night. Of those detained, 24 were from Mughayir and Kafr Malik, two adjacent villages northeast of Ramallah whose residents demonstrate every week against their lands being taken over by Israeli outposts.
Israel Defense Forces soldiers posted warnings to the families of some of the arrested men on the walls of their homes. A Shin Bet security services coordinator, who introduced himself as Captain Sameh, personally warned the men themselves not to demonstrate, some of them told Haaretz when they were released several hours after being detained.
Among those detained and then released were the brother and father of Ali Abu Alia, the 15-year-old who was shot dead last month while watching a demonstration in Mughayir from a distance. Last Friday, 40 days after his death, the bereaved father told Haaretz: "The Shin Bet 'captain' supposedly consoled me, but in fact he was issuing a threat: He asked if I was the shahid's [martyr's] father. 'I want you to go back home, but I want to give you some advice. I don't want what happened to Ali to happen to your sons Bassam and Qassam.' That's what he said. You killed my son, I'm 43 years old and the sadness overwhelms me, and you're threatening me?"
The night of the arrests, January 13, was preceded by reports of violence by Israeli settlers. In recent weeks, after Ahuvia Sandak, a teenage "hilltop youth" radical settler, was killed when the car he was in overturned during a police chase, there has been an increase of harassment of Palestinians by Israeli citizens in the West Bank. In mild cases, they block roads to Palestinian travelers, whereas in more severe incidents, they attack Palestinians in their cars and homes.
The nongovernmental group Yesh Din documented 62 instances of harassment between December 21 and January 13. According to a report by Palestinian police, on January 13 Israelis threw stones at Palestinian cars on Alon Road at the entry to Mughayir. Another group entered the village of Turmus Ayya from Route 60, set two cars on fire and broke the windows of another. An army force at the site protected the Israeli rioters, firing stun grenades and tear gas at Palestinians who were trying to drive the intruders out of their village.
Mughayir lies east of Turmus Ayya. Its fertile plain slowly rises with elevated stone terraces, and its orchards and rock faces gleam after the rain, radiating a deceptively peaceful atmosphere. On the night of the arrests, around 2 A.M., soldiers arrived from the west. One of the first houses they entered was the home of the deceased boy's family. "We were sleeping at the house of my daughter, who had just given birth," said Nihad, the bereaved mother of Ali Abu Alia. "Since our son was killed, we often sleep there. Being close to her helps a little."
The soldiers burst into their home first. Only Bassam was there. Ayman, the father, recalls: "They asked him where his twin brother Qassam was. He wasn't home, he was with the sheep. Then they brought Bassam, handcuffed, to my daughter's house, where we were. Someone shouted: 'Open the door or we'll blow it away, you have five minutes.'" His wife continues: "The soldiers took a pillowcase and put it over my husband's head. They covered Bassam's eye with a towel." When they left, it was 3 A.M.
Handcuffed and blindfolded, Ayman and Bassam were led by soldiers through the village, to an intersection where another road leads uphill to a military base. "Two soldiers walked beside me. One held me up until he got tired, then the other one held me up," says Ayman. "I had a pillowcase over my head and couldn't see a thing, I stumbled over stones and other potholes in the street." His wife adds: "The soldiers didn't let them take something warm to wear."
More people stressed that the soldiers didn't let the detainees put on warm clothing, including Ayoub Rasmi, 21, who was released a few hours later. "Soldiers came through the outer iron gate, breaking it. We woke up from the explosion," he relates. The soldiers didn't search Rasmi's house, as was the case with the other detainees. "They immediately arrested me and my brother Mu'ad," he says. His 23-year-old brother was shot and injured in the leg two years ago, when settlers came down to the village from the outpost of Adei Ad and attacked Palestinian farmers working their land. Nine villagers were injured by gunfire. A tenth, Hamdi Na'asan, was hit in the back and killed. No one was prosecuted for the attack and murder.
Handcuffed, with their eyes uncovered and wearing masks because of the coronavirus, they were led by soldiers to the intersection. "A bus came and took us to the army base, next to which there is a new outpost. The bus went up and down three times, each time bringing another batch of detainees," says Ayoub Rasmi. "They called our names when we got on the bus. When we got off, they blindfolded us and made us sit in the cold, in an open area. Once in a while a soldier came and tightened our handcuffs so it would hurt more. When we talked to one another, a soldier came and hit us."
One of the detainees complained that he was cold, upon which Ayoub says the Shin Bet officer mocked them: "On Fridays, you're heroes in your demonstrations, but here you're girls." Ayoub and Mu'ad had been arrested before, when they were accused of throwing stones. "This time Captain Sameh called me," recalls Ayoub. "He sat in his warm coat in his jeep, while I was shivering with cold outside, handcuffed. He asked me why we were demonstrating, why I was throwing stones and making problems. I told him I wasn't throwing stones. He said: 'I know what you all are doing, this time I don't want to arrest you, this is a warning.'"
The Shin Bet officer talked to the other detainees while they were sitting on the ground. Ayoub says he wanted to know who had burned a Star of David located near one of the settlements or outposts. The captain told Bassam that it had cost 1,000 shekels ($309) to repair.
Around 8 A.M., says Ayoub, six of them, including his brother, were put on into a van that took them back to the intersection. They were let out with their hands still tied and managed to shake off their blindfolds. Only this part of the night evoked a smile on the faces of their mothers. "Bassam somehow contacted us and told us that he and his father were on their way back," says Nihad. Cars were sent to pick them up. "I returned home in handcuffs. They cut them when I got home," says Ayoub. Of the nine detainees from Kafr Malik, four were released.
Nine families in Mughayir and six in Kafr Malik didn't have such a happy reunion. One of them is 25-year-old Ali Mohammed's family. Soldiers came to his house around 4 A.M., estimate his parents. His father Sadiq is hard of hearing. Sadiq's wife Nadiya heard an explosion at the gate and woke him up. "The army is here," she told him. He said it was probably their sons preparing to leave for work. Ali works in the date groves of the Israeli settlements in the Jordan Valley.
Suddenly the soldiers, accompanied by a dog, were all over the house. "They reached the girls' room," recalled the father in shock. "I yelled at them, asking to speak to someone who speaks Arabic. They didn't answer. Later I heard one of them talking in Arabic." The soldiers kept Sadiq and his second son in the living room, with his wife and daughters in the parents' bedroom. "They pointed their rifles at us from the doorway," says the wife. "They asked about Ali, but didn't let me see him." The father says Ali was taken outside into the cold night wearing only light clothing. The soldiers asked for the cellphones of the whole family. The girls panicked – they need the phones for their school lessons, held on Zoom. To their relief, they later found them at the entrance to the house.
Two years ago, Ali Mohammed was detained for 30 days. The army claimed he had thrown stones but later retracted this claim, say his parents. Of the 4,000 shekels they paid to get him released, they only got 3,000 back. Abbas Abdul Hadi, a 24-year-old student at Bir Zeit University, was also arrested in the past. "This is his fourth arrest," said his mother Rab'a last Friday. "When he was 16, he was sentenced to five and a half months and fined 2,000 shekels. At the age of 20 he was arrested by the Palestinian Authority for a month and we paid 1,000 dinars [around 5,000 shekels] as security. At the age of 22 he was released after two years of administrative detention by the Israelis. I'm really scared that he'll be put under administrative detention again, that's the worst."
Around 3 A.M. a week ago soldiers banged on the door, she says, and her husband hurried to open it so they wouldn't break it. "There were 20 of them, seven entered the house with a dog. They went straight to Abbas' room," she says. The family later saw the warnings posted in Arabic on their wall and the walls of other houses. They read: "In this house, someone suspected of throwing stones and hurting civilians and soldiers was arrested. The IDF will continue to foil terrorist activities and will take measures against anyone continuing to carry out such activities."
Since 2005, researchers from Yesh Din have documented 75 cases in which Israeli civilians have attacked residents of these two villages, damaged their orchards or vandalized their cars, and also killed their sheep. In 47 cases, complaints were filed with the police. Six files are still under investigation, and 33 were closed under the pretext of "unknown perpetrator," "lack of sufficient evidence" or "absence of criminal wrongdoing." Seven cases were closed but the plaintiffs appealed through Yesh Din. Six appeals were rejected. Only one case led to an indictment, with unknown results.
In response, the Shin Bet said that "in light of intensifying terror activity in the area, it was decided, with the police and IDF, to arrest people suspected of committing security offenses, as well as to carry out deterrent action in order to prevent terror against Israeli civilians and targets."
The IDF spokesperson said that "the detainees were activists who took part in violent disturbances in which they threw stones at IDF forces and civilians."
Click the alert icon to follow topics:
ICYMI
Ken Burns' Brilliant 'The U.S. and the Holocaust' Has Only One Problem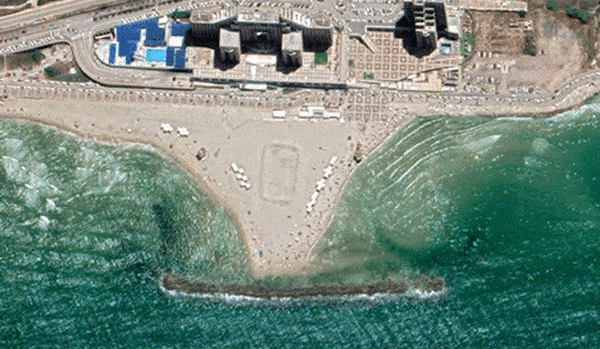 Facing Rapid Rise in Sea Levels, Israel Could Lose Large Parts of Its Coastline by 2050
As Israel Reins in Its Cyberarms Industry, an Ex-intel Officer Is Building a New Empire
How the Queen's Death Changes British Jewry's Most Distinctive Prayer
Chile Community Leaders 'Horrified' by Treatment of Israeli Envoy
Over 120 Countries, but Never Israel: Queen Elizabeth II's Unofficial Boycott