Pride and Prejudice: The Hellish Life of Gaza's LGBTQ Community
Four gay men and one woman tell Haaretz what life is really like in a 'homophobic society' where pretending to be straight is often a matter of survival
Credit: Illustration: Adi Emanuel (Background photo: Eliyahu Hershkovitz)
The meeting was fixed for nightfall at one of Gaza City's beachfront restaurants. The place is almost empty. Sami (not his real name) sits at a table, looking hesitant. He only starts speaking after the waiter has left us. "I had to get married so as not to damage my family's reputation," the 40-year-old Gazan whispers. "My mother put pressure on me, told me she wanted to have grandchildren. Before I married my first wife I told her, 'Mom, I'm gay.' She started laughing. I insisted. So she looked me right in the eye and ordered me never to say that again. After the divorce, I told her everything again. 'Show people you're straight,' she replied. I thought: I'll do my best."
Sami first knew he was gay at the age of 7. He has lived a clandestine life ever since, using Viagra when he needs to pretend to be straight. Married twice already, he often dreams of what life could be like outside the coastal enclave.
To be gay in the "world's largest open-air prison" has been a constant struggle, he says. Whereas LGBTQ Palestinians living in Israel or the West Bank have the opportunity to leave their conservative towns and villages to find relatively safe spaces in Haifa, Tel Aviv-Jaffa or even Ramallah, Gazans are trapped in what he calls a "homophobic society."
At risk of harassment, torture or worse from Hamas or members of their own families, queer Gazans often hide away in fear. In the Strip, "passing" as straight can be a matter of survival. But this presents Sami with a big problem. "I want to be gay, I want to have a partner and be in love," he says, struggling to hold back tears.
He takes a deep breath and composes himself. "It's impossible in this community. I have met many homosexuals in Gaza online. But everyone is afraid of everyone. Some have been punished, some have been killed. Others killed themselves. One of my best friends was gay," he relates. "He took his own life. His father called me day and night for a week to ask me how his son could have done such a thing — but I couldn't say anything. Even dead, I had to protect his honor. Shortly before he committed suicide, we sat down together and he asked me, 'If I kill myself, will God forgive me for being gay?'"
While Tel Aviv welcomed thousands of international revelers to its Pride parade earlier this month, just 70 kilometers (44 miles) south, Gazans say they are deprived of their most basic human rights due to the Israeli and Egyptian blockade imposed in 2007 (after the Islamic group Hamas seized control of the enclave from its rival, Fatah).
The United Nations has intervened in a handful of cases to aid resettlement of endangered LGBTQ Palestinians to countries such as the United States, Canada and some European Union members — but that relates to fewer than 20 people in the past few years, and all of them were from the West Bank.
"We work with LGBTQ Palestinians from the West Bank, but people from Gaza — it's really hard to help them. The State of Israel does not give Palestinians refugee status," says Ran Shalhavi, vice president of Aguda, an Israeli LGBTQ task force that works hand in hand with the UN to resettle such asylum seekers abroad. The process is a particularly convoluted one and can take up to two years. Recent success cases include a transgender woman from the West Bank who was successfully relocated to the West about two months ago.
Huge societal pressure
A car drives along the Gazan seafront, blasting out Israeli techno music. Sipping a can of beer, Ahmed (not his real name) parks in front of the beach. A group of teens hangs out around a firepit nearby as the moon shines on an impossibly still Mediterranean Sea.
Ahmed, in his twenties, takes a vial of amyl nitrite — the aphrodisiac more commonly referred to as a popper — out of his pocket. "I always carry it with me. I am not too worried: If people ask what it is, I can say it's a flavor for the hookah," he laughs, referring to the Arab water pipe.
Unsurprisingly, poppers are a scarce commodity here; the tiny bottle is a souvenir he brought back from his one and only overseas visit. He won't reveal where he went, in order to protect his identity, but admits it was a shock to be in a place where being gay was not life-endangering.
"As someone who never really had the chance to get physical with anyone, being in a place where all of the sudden it was possible — that was pretty crazy," he recalls. Outside the Gaza Strip for the first time, he seized on the opportunity to party in a gay club. "One of the most incredible experiences of my life," he reflects, smiling.
"Until then, I'd only seen that kind of thing in movies. For just one night I was able to be someone else. Or rather, to be myself at last. People in the West have these kinds of experiences when they are teenagers. But I was already an adult. I felt like I was finally discovering myself."
Ahmed woke up the next day both literally and metaphorically hungover. It was time for him to cross back into Gaza, a place where the only gay people he saw growing up were in the porn movies he watched on the family computer in the living room. There was always a paralyzing fear of being caught in the act or forgetting to delete the browser's search history. There were also the gay men he occasionally saw in the Hollywood-type movies he watched with his parents. He remembers how uncomfortable they were whenever LGBTQ characters appeared on screen.
"I'll never come out, my family will never accept it," he tells Haaretz. "They'll think I'm selfish. Ninety percent of them will hate me and think I'm a freak. The pressure from society is huge. It could be different out there; being in Gaza makes everything so much more complicated."
Sami is old enough to remember how life steadily deteriorated — not that it was ever great — for LGBTQ Palestinians when Hamas became the Strip's de facto ruler. "Between Hamas' grip and the blockade, everything is much more restrictive," he says. "It's harder to express ourselves now — more dangerous, more scary. Before, we had outsiders, foreigners and people from the West Bank, and we were not scrutinized" as strictly.
Writing on the wall, in blood
Locked in the Strip under Hamas' strict rule, many LGBTQ Palestinians paid a heavy price. Hamza (not his real name) left the Strip in 2013 through Rafah's Gaza-Egypt border crossing. He has never looked back.
He now lives in Turkey as a "semi-openly" gay man. For him, exile was a matter of life and death. After "a bit of fooling around with boys" when he was a teen, he recounts how school gossips almost got him murdered. "I was about 12 or 13 when a guy from school, a tiny fundamentalist, tried to stone me to death," Hamza tells Haaretz, in a phone interview from Istanbul. "I begged him not to kill me. He then wrote 'Sodomite' on the wall using his finger and my own blood."
The rumors about his sexuality made Hamza a target, and it was not long before Hamas security operatives paid him a visit. "They arrested me, hanged me from the ceiling, beat me up and interrogated me for five days," Hamza recalls, detailing the questions he was asked: "Who are you having sex with? In groups too? Who is passive and who is active? Where do you meet men? What is your relation to God?"
He continues: "At one point they started to ask me questions about guys living in my neighborhood. They made me sign a paper stating that I had sex with them. It wasn't true, I don't even think they were gay. They were members of Fatah, so it was a strategy for Hamas to jail them. They let me go a day after I signed the document and arrested the men right after."
In Istanbul and out of Hamas' clutches, Hamza says he can now live the life he wants. Almost.
"I cannot be completely open about my sexuality yet because my family is still in Gaza. They asked me to be discreet so as not to tarnish our reputation," he says, explaining that most of his family and friends already know he is gay. "But if they leave Gaza, I will tell everyone!"
The hell word
Life can be even more challenging for lesbians in the Gaza Strip. In Gaza's conservative society, women are often not allowed to leave their homes unaccompanied, impairing their ability to form same-sex relationships.
"It feels like shit to be a gay woman in Palestine," says Rima (not her real name), who recently moved to Ramallah after growing up in a more conservative part of the region. "I am 27 and the pressure I am getting from my family to find a husband is kind of hellish. Life is hard for everyone — but especially women, and particularly gay women. And obviously, it's even worse for women in Gaza. My heart is with them."
She continues: "I know two lesbian friends who had to marry a man. [They had] no choice, because they come from a village. It's definitely easier to be gay in Ramallah; there are LGBTQ-friendly spaces and bars. If it wasn't for the pressure my family is putting on me, I would be fine being a gay woman in this city."
But facing the inevitable pressure of being forced to marry a man, Rima is looking to seek asylum in the West. Alternatively, she says, she could strike a deal with a gay man in the West Bank and get married. This way, they would be pleasing their families while still able to live their lives the way they wish, without having to choose exile. So far, she hasn't found a suitor.
Meeting other gay people is even more challenging in the Gaza Strip. Ahmed, for instance, recalls the men he exchanged glances with in coffee shops, sometimes daring to flirt with those he suspected might be like him. But he never dared make a move: The risks were just too high. Then along came social media.
"That was a game-changer," he smiles. "There is a guy I met online who became a very close friend. With him I can be myself, I feel good. We go to the beach together to look at guys. If I hadn't spoken with him online before meeting in real life, we would never have been brave enough to admit to each other that we were gay."
But chatting online is not a stress-free pursuit, either. Exchanging photos or names with people is unthinkable, for fear they may be undercover Hamas or Israeli intelligence agents. "So we almost never meet," says Ahmed. "If we get caught by Hamas, we'd be thrown in jail. But worse than prison, they'd tell our parents. I have already heard several stories of gay men being forcibly married to women by their families after being caught."
Like many other LGBTQ Gazans, Ahmed faces a Cornelian dilemma: Attempt to flee Gaza and live openly, but be forced to leave family and friends behind; or stay in Gaza and eventually be forced to marry a woman.
"It seems certain that I will have to marry," he says. "I have, maximum, until I turn 30 — and I'll never come out. So either I leave Gaza or I get married. I haven't made my choice yet. I don't know ... I don't know," he mumbles. "Even if I do leave, my family will eventually find out that I never got a wife."
Having already been married twice, Sami says he is slowly losing hope he will ever enjoy a normal life. He did have a boyfriend he was in love with when he was a college student — but that was almost two decades ago.
"It has been a life of loneliness ever since," he says. "Most gay people in Gaza only want sex, but I'm looking for love. I have a dream: To meet the man of my life — even if I don't really believe in it anymore."
He pauses, looking downward and lost in his thoughts. Fortunately, he says eventually, breaking the silence, some encounters have been more entertaining than others.
"I had a date recently. I was in his bedroom and ... uh ... can I speak crudely? Well, he was going down on me. Suddenly, someone opened the door, then immediately closed it. I was paralyzed! I thought we were going to be murdered. We got up to check: It was actually his blind grandmother who had opened the wrong door!" he laughs.
"Despite everything, I don't dream I was straight," he adds, smiling shyly. "I love myself the way I am."
The name of the writer has been changed to protect their identity
Click the alert icon to follow topics:
SUBSCRIBERS JOIN THE CONVERSATION FASTER
Automatic approval of subscriber comments.

NOW: 40% OFF
ICYMI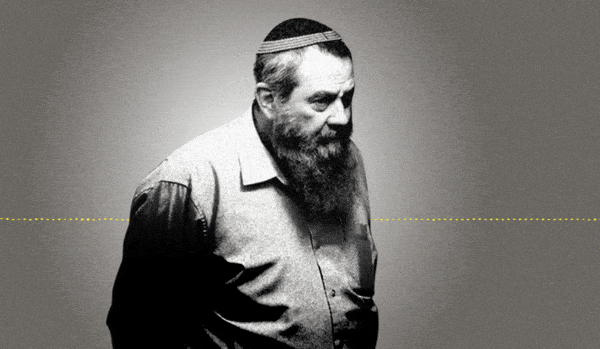 Jewish Law Above All: Recordings Reveal Far-right MK's Plan to Turn Israel Into Theocracy
Why I'm Turning My Back on My Jewish Identity
Down and Out: Why These New Immigrants Ended Up Leaving Israel
The Reality Behind 'The White Lotus' Sex Work Fantasy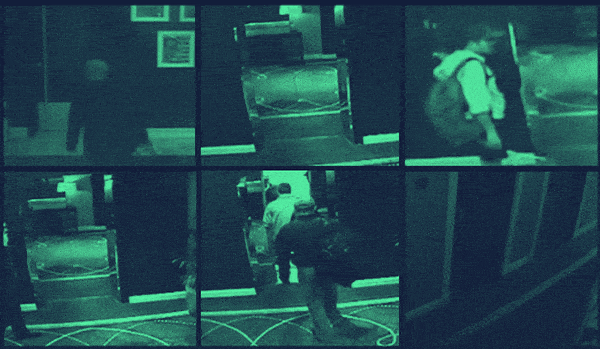 This 'Dystopian' Cyber Firm Could Have Saved Mossad Assassins From Exposure
Comeback Kid: How Netanyahu Took Back Power After 18 Months in Exile