What Occupation? New Generation of Palestinian Writers Shifts Focus From Politics to 'Life Itself'
Young Arabic-language writers in Israel are tackling the Palestinian predicament from their own point of view rather than obsessing about the Nakba
A library in Gaza City.
Credit: Mohammed Abed / AFP
"We are not a reading people, and there are light years between civilization and us," my high school principal in Kafr Raina in the Lower Galilee would say over the loudspeaker once a week before we entered our morning classes. This statement seeped into the consciousness of the sleepy students and shaped their view of reality. Although the school library was big, it was pretty quiet.
The teachers also perpetuated the saying "the Arab people are not a reading people." They stood helpless in front of us with Arab literature curricula that hadn't been refreshed for years. They were stuck with boring, modernist Egyptian literature.
"If I had sufficed with what I learned in school, I would have been illiterate," says Hisham Nafaa, a writer and journalist from Beit Jann who lives in Haifa. "I don't think the Education Ministry understands that part of its job is to provide culture to Arab society."
The writer Ala Hlehel, who lives in Acre, thought that change was finally coming. "A person in the Education Ministry, who is among those responsible for the Arab literature curriculum in the Arab high schools, called me and said they wanted to introduce two of my short novels," he says. "I agreed. It made me happy that Palestinian students would get to know my work."
Months later, the same person called back and apologized. "'There is sex in your book,' he told me. 'It's impossible to add it to the curriculum.'"
Hlehel's experience won't surprise any Arab high school graduate in Israel. Everyone knows that the material in the curriculum is outdated, that the libraries are filled mainly with encyclopedias and reference books, and that the teachers have no authority to teach anything beyond the basic demands.
It wasn't always so. During the British Mandate from 1920 to 1948, Arab high society enjoyed a thriving cultural scene in Jaffa, Haifa and Jerusalem. It consisted of theaters, opera houses, cinemas and newspapers. It was cut short by the events of the Nakba (Catastrophe) – when more than 700,000 Arabs fled or were expelled from their homes during the 1947-49 war.
The elite who took part in culture fled or were expelled, and the people left behind lived for years under military rule; they largely became a society of laborers in a Jewish economy.
But the aftermath of the 1967 Six-Day War actually caused a rise in cultural consumption, mainly literary. Hlehel points to two factors: the opening of the border with the West Bank and the establishment of printing presses.
"The printing-press owners would travel to the West Bank, bring back one copy of every book, reproduce them and sell them," he says." For better or worse, those unauthorized copies made a significant contribution to the Arab literature industry in Israel. On the one hand, the publishers in Arab countries often desisted from lawsuits out of fear of a normalization with Israel, and on the other the people got used to these books' cheap prices and refused to pay more."
The power of the Communist Party, known as Maki, in the Arab community also contributed to the flourishing of the written word.
"Even before 1948, the party received broad financial support from the Soviet Union," Hlehel says. Maki bought printing presses and founded magazines as well as a newspaper, the Haifa-based Al-Ittihad, which is still in circulation.
"This mechanism created a cohort of journalists who lived and breathed the Arabic language, and raised within it a generation of writers," he says. Examples include Mahmoud Darwish (1941-2008), an icon of Palestinian culture, and the poet and Knesset member Tawfiq Ziad (1929-1994).
Dr. Basilius Bawardi, a senior lecturer at Bar-Ilan University, tends to agree. "The Nakba put literature into a tragic, national framework. Darwish said, 'Save us from this cruel love,'" Bawardi says, referring to a statement that first appeared in a local paper in 1968 and in the London-based newspaper Al-Arab in 1977.
"But the era continued, and we still couldn't join the Palestinian literary movement, which included the Palestinian existence living within it. I ask myself sometimes what value there is today to the things that were written by the children of the rocks [Palestinian children during the first intifada]. Nothing. On the other hand, Palestinian literature with other dimensions like that of Samih Al-Qasim and Mahmoud Darwish is still relevant."
Slowly but surely
Other newspapers like Panorama (which currently operates the popular website Panet), Al-Sonara and Kol al-Arab were founded in the late 1980s in Israel. Literary creative lagged, but it seems change is slowly happening. In recent years, a generation of young Palestinian writers has begun to write about the Palestinian predicament from their point of view, about "life itself."
There are writers like Hisham Nafaa, whose book "Delicate Collapse" describes the experience of writing, and Majd Kayyal, whose debut book this year "The Tragedy of Sayed Matar" describes Palestinian existence seven decades after the Nakba and puts women front and center. There's also Ali Muasi, whose poetry book "If There Hadn't Been an Apple" discusses political and personal issues, and Asmaa Azaiza, who writes about her personal life in two books of poetry. They all talk about the experiences of young people who grew up in Israel, the third generation of the Nakba, who only know pre-1948 Palestine through the eyes of their grandparents.
This generation realized that literature dedicated only to the conflict prevents taking a stand against other issues like patriarchy or homophobia. "A writer sometimes needs to 'burn the flag,'" Hlehel says. "He cares as a writer. If my people are doing good things, I'll write about them. If they're doing bad things, I'll l criticize them. A writer for a cause can't be under the umbrella of a party or leader."
While the generation of young writers reads newspapers and Arab literature, these outlets aren't the main artery of their creativity. They write about themselves or their lives, while the Israel in which they live only fills a technical aspect in their creativity.
According to Bawardi, a changing of the guard is underway, after which Palestinian writing will be able to expand its borders. "This is a problem reflected in the literature," he says. He calls it "the worrying schizophrenia."
As he puts it: "On the one hand, I call for liberation from the occupation, and on the other hand I'm patriarchal and conservative. I see the light in the new generation. We're still in a struggle between the old and the new, between conservative tradition and liberation. The new generation creates an atmosphere of exchanging ideas whose goal is to transition us from these two aspects."
Bawardi believes that some of the conservativism in the literature lies in the rural nature of Palestinian society. "There was no process of urbanization as there should have been, and without the experience of the city, which contains all the conflicts of life, and which constitutes the gamut of experiences, opportunities and contradictions, there is insufficient cultural development," he says.
Hlehel also mentions the movement of people to the big cities as a trigger for a creative process. "There is no big scene, and we have no good cadre of artists," he says. "There are cultural islands that are created with the move to cities like Haifa and Jaffa, but it has yet to ripen completely. There's a certain fanaticism in the villages, and it's hard to be creative there."
Iron curtain
The young voices who represent the rare islands of culture (some of whom refused to talk to Haaretz for political reasons) are forced to cope with a lack of bookstores, publishers and financial support perpetuating the sad state of Palestinian literature in Israel. "Our life isn't easy and doesn't lack existential cares," Nafaa says, "but I believe that culture and literature will improve us as a society if we put them at the center of affairs."
The current generation is also forced to suffer skepticism abroad. There are no major Arabic-language publishers in Israel. "A Lebanese publisher was supposed to release my first novel in 2009. I had already signed a contract," Nafaa says. "But they simply disappeared on me and stopped answering my letters."
Later he approached a smaller publisher that was also Lebanese. "When I read their answer I started crying," he says. Referring to Israelis who identify as Palestinians, he said the publisher wrote back: "We love and appreciate you all, but we can't work with someone who holds an Israeli passport."
After his two attempts failed, Nafaa published his books with local presses. "The furthest I got in distribution was the novels that reached Ramallah," he says. "I don't think that's terrible because this is my target audience, but I would have liked more exposure."
"It bothers me that they treat us like black sheep," Nafaa adds. "It's nice that we have our own characteristics, but I also want exposure for my work, and to be treated like everyone else in the Arab world. I don't exist for a Lebanese publisher, not as a writer, not as a name, not as a text. We're stuck in this place because we have an iron curtain between us and the Arab world."
Hlehel and Nafaa note that economic factors also pose an obstacle to anyone who wants to write. "We have no official body dealing with culture," Hlehel says. "We have no Culture Ministry of our own, and the oversight committee that should deal with us is too busy with who's being more patriotic than the other."
Nafaa adds: "You have to understand that we need to provide the writer with the most fitting conditions for writing a book. The culture branch in the oversight committee can help."
For the time being, private money comes into play. The A.M. Qattan Foundation has awarded prizes to Palestinian writers both in the West Bank and Israel for 15 years. It has also helped them get name recognition in Arab countries. The foundation is a nonprofit organization founded in 1993 in England and now operates out of Ramallah. Prize winners include Asmaa Azaiza and Majd Kayyal as well as Hlehel.
In the seventh episode of "The Filmmaker," a dramatic series written by Sayed Kashua, the protagonist Kateb (Yousef Sweid) participates in a writers' conference in Italy to which he's invited as the Israeli representative. At the conference, pro-Palestinian activists accuse him of normalizing the occupation and collaborating with the Zionist state. The question that the episode raises is what makes literature Palestinian literature?
"Sayed is a Palestinian writer, period," says Hlehel, a close friend of Kashua. "I remember he once said he would write a book in Arabic. He would call me up all depressed and tell me, 'Ala, I'm despondent, I stare for hours at the screen and don't manage to write anything." According to Hlehel, what defines a work as Palestinian isn't the language in which it's written, or the writer's political opinions, but rather his identity.
"The fact that Hebrew is a politically charged language for us doesn't mean that the author who writes in it isn't Palestinian," Hlehel says. "Even in the Koran there are over 100 words whose origin is Greek. Languages are dynamic. It's important that you feel comfortable with the language, and that you have a storytelling talent. Even if you only write your own story, you're writing it from a Palestinian place. The Palestinian story isn't only checkpoints and stones."
Click the alert icon to follow topics:
ICYMI
The Artist Who Survived Auschwitz Thought Israel Was 'Worse Than the Concentration Camp'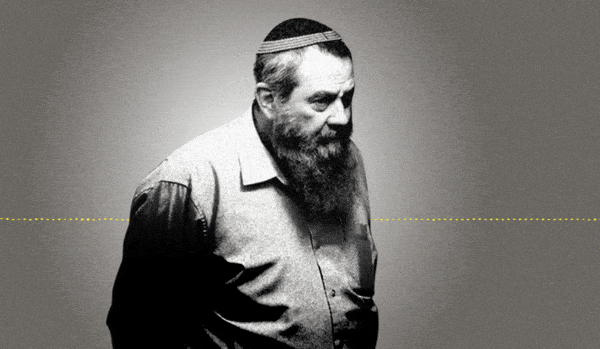 Jewish Law Above All: Recordings Reveal Far-right MK's Plan to Turn Israel Into Theocracy
Why I'm Turning My Back on My Jewish Identity
Down and Out: Why These New Immigrants Ended Up Leaving Israel
The Reality Behind 'The White Lotus' Sex Work Fantasy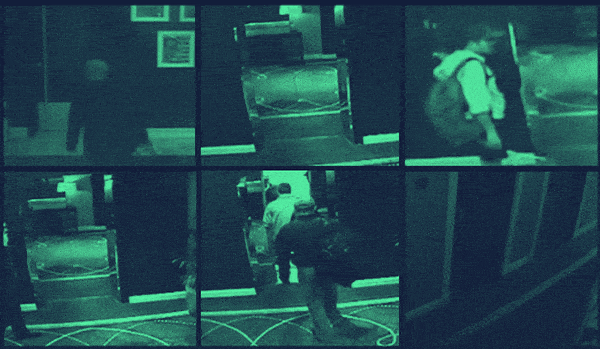 This 'Dystopian' Cyber Firm Could Have Saved Mossad Assassins From Exposure