Fleeing Hamas' Harsh Rule in Gaza, Thousands of Palestinians Seek Refuge in Athens
Ayman was imprisoned by Hamas for his cartoons, Naji was tortured and Osama became an expert on escape. Now they find that in Greece it's easier to be Syrian than Palestinian
Palestinian refugees Ghasan and Wisam in their hotel room in central Athens, May 26, 2017.
Credit: Eleftherios Elis / AFP
ATHENS – "I'm asking you to leave this place right now," bellows the woman unloading boxes from a white van. The three men helping her stop and glare.
"Are there Syrian refugees living here?" I ask.
"Who lives here and who doesn't live here is none of your business. Just leave. If you're looking for Syrian refugees you can Google it – all of them are there."
The woman and her two assistants are a kind of house committee, or more precisely – a neighborhood committee – that helps Syrian refugees who have found shelter in an abandoned building also occupied by Greeks in the colorful and dicey Exarcheia neighborhood. This is a neighborhood of anarchists who in their spare time decorate the walls of shabby buildings with stunning graffiti and help refugees.
One block away from the squat, in the middle of Notara Street, in a quarter where ficus trees shade people sitting on faded benches, is the instruction center for refugees. This is another initiative of Greek volunteers, who come here once or twice a week to teach Greek.
Meanwhile, a notice on a bulletin board outside mentions the City Plaza Hotel, about 2 kilometers (1.2 miles) from the classrooms. In the dilapidated hostelry that still boasts three stars live about 150 refugees; the hotel was commandeered by leftist activists. At the hotel's entrance, Osama (a pseudonym like all the names in this article), is in the middle of a hurried and unpleasant conversation.
"Are there Syrian refugees living here?" I ask.
"Why are you only interested in Syrian refugees and not in us, the Palestinian refugees?" answers Osama in a markedly Palestinian dialect.
"Palestinians?" I wonder.
"As many as you want. There are thousands here," he says. "I myself arrived here from Gaza a month ago and there are more friends from there living here. Come and meet them."
A short walk brings us to Victoria Square, which has become a kind of meeting space for refugees from all over the world. Osama invites three friends to come along with us to the square, two of them Gaza Palestinians and the third a Syrian who arrived in Athens about two weeks ago from Idlib, which was massively bombarded by the Syrian army and Russian air force. Two days earlier they first met this Syrian, Hassan, who since has been inseparable from the Palestinians.
Osama fled Gaza via the tunnels that connect Gaza and Egypt. "Yes, there are tunnels that haven't been destroyed and they're used by civilians who want to leave. Some people go through the Rafah crossing, but that's a very expensive story. I have friends who had to pay $2,500 or $3,000 to the Egyptian commanders at the Rafah crossing to let them out," he says.
"This is a very lucrative industry both for the Egyptians and Hamas. To leave via Rafah you have to register with Hamas and pay to move up on the waiting list. Before I left more than 25,000 Gaza residents were signed up to leave. This is because there aren't any regular days and hours for opening the crossing, and each time it does open, only a few hundred people can go through."
Thus, Osama says, the waiting list keeps getting longer and months can go buy until it's your turn. "Therefore you have to pay both Hamas and the Egyptians to move up on the list. Hamas checks if you have the money to pay the Egyptians. If you don't, you're pushed to the end of the line," he says.
"When you get to the Egyptian side, and even if you've paid good money, they humiliate you and harass you. If you haven't paid the Egyptians, it's better to find a way to go through the tunnels and hope that on the Egyptian side there won't be some officer who takes money from you or he'll send you back to Gaza."
Osama estimates that about 6,000 Palestinian refugees live in Athens alone, most of them from Gaza. It's hard to verify this number because many of the Palestinians have bought forged Syrian passports to accelerate the aslyum process. But the Badil Resource Center for Palestinian Residency and Refugee Rights, which tracks the movement of Palestinian refugees worldwide, believes that the number of Gaza refugees in Greece is even higher.
Additional figures are provided by a European asylum support agency whose latest publication says there are more than 45,000 Palestinian refugees in Greece, though most of them were residents of Syria. The agency says the number coming directly from Gaza could be lower than the 6,000 Osama cites, but it's still at least 4,500. It's not clear because many refugees aren't registered with the official aid agencies, even though this registration can ensure them a small allowance of about 190 euros a month and assistance in obtaining a residency permit.
Door to Germany closes
The refugee flow from Gaza isn't a new phenomenon; there was a large wave nearly three years ago after the 2014 Gaza war. After that came a lull before a new flow began in tandem with the heavy waves from Syria about a year and a half ago. They too took the route to Turkey and then to Greece and Western Europe.
Osama went to Turkey before he made his way to the Greek island of Chios, where he registered and received a "residency paper." This month he applied for refugee status, which would let him stay, but consideration of his application has been postponed until October. Osama has a wife and children living in an Israeli Arab town whom he hopes to bring to Greece if he receives his permanent-residency permit.
And why didn't he remain in Turkey?
"Turkey is a difficult country and the people there aren't pleasant. All told, to legally stay in Europe is preferable to Turkey, and from Greece I hope to move to Germany. But they explained to me that it's very hard to get legal-residency status in Germany," Osama says.
"The Germans are willing to grant this kind of residency to Syrian refugees because they have a homeland they'll return to when the war in Syria is over. We Palestinians don't have a homeland and the Germans are afraid we'll stay in Germany forever."
This isn't the explanation the Palestinians have received from the Germans, but "the explanations are conveyed really fast by word of mouth," he says. "It's easier it get to Sweden now than it is to Germany."
Still, the move to Sweden is complex and costly. "There's a Palestinian doctor here who came with his wife and three children. The smugglers are demanding $5,000 for each family member to be taken to Sweden. So that's $25,000, which the doctor is trying to raise from his family in Gaza," Osama says.
"Where he's going to get that money only Allah knows. Imagine, a doctor, a respectable person with a profession, has to flee Gaza only because he was suspected of disloyalty to Hamas."
Ayman, who has been listening to the conversation in silence, joins in. "I'm a cartoonist, an artist, and I've had exhibitions in Gaza. Hamas didn't like my cartoons and they forbade me to draw, and they also arrested me. After I spent time in a Hamas prison I decided to escape," he says.
"They tied my hands and feet, they beat me, and after I was injured from the blows they transferred me to a hospital where I was for more than a month. In the meantime they also arrested my brother to get information out of him about me."
Ayman pulls out his phone, where he saves his drawings, and flicks from one picture to the next to show off his talent. Profiles of women, children's faces and a few nonpolitical cartoons.
"Here no one will pay any attention to me. And also I don't know the language, I don't have connections and I don't have money to try to develop a business of my own. I'm even leery about sketching people in the street," he says.
"We are Palestinians, and the Greeks, even though they're nice and pleasant, don't like foreigners, especially Arabs. If someone hits a Greek in the street, everyone will come to his aid. If someone raises a hand to a Syrian or Palestinian refugee, they'll look the other way."
While Ayman is speaking, Naji, the third of the three Gazans, rolls up a pant leg and points to a deep scar he says came from torture by Hamas in a Gaza prison.
"One day I even tried to commit suicide. I slammed my head hard against a windowpane and put my neck up against the broken glass. But they pulled me back and I wasn't successful," he says, pointing to an ugly scar on his neck. "I'm telling you, Gaza is on the brink of civil war and no one knows what's happening there. No one is interested."
Naji isn't married and he doesn't plan to marry in the near future. "Where am I going to get money for a wedding?" he asks. "I don't have anything to pay rent with or to buy decent food. My family is poor, not like Osama's."
The three men tell how they spent their first days in Athens with friends who had arrived before them. But soon enough they had to find housing for themselves. "And our friends aren't living in luxury apartments," Naji says. "Everyone here is feeling pressure. There's no work and the money comes mostly from the families that remained behind. Only the Iraqi refugees are in better shape. They came here with money."
Arabs fight Afghans and Pakistanis
The lights in the square are beginning to come on and the fourth round of coffee is making its way from the café near our table. "Come see how we live," Osama says. "See what it's like for people to be sleeping in the street like sheep in a pen. One on top of the other, without a bathroom and a toilet. Everything is stinking and filthy."
Later, we walk to the squat where the windows have been ripped out and the stairwell stinks of urine and worse. Osama says: "Maybe I'll sleep in the park today. The weather is good, it's not cold and it's more pleasant to sleep on a bench than in the stink and screaming in the building."
At the building, the neighbors eye the group that arrives. Some of them know Osama and greet him, others ignore him. "This is the hardest part. You don't feel like you have friends in the building. You have to be careful all the time, even if they're Palestinians. You don't know what crowding and shortages do to people," he says.
"A few weeks ago an Afghan man killed his wife on the island of Chios. Tempers got heated between the Afghans and the Syrians, and the two camps started to fight until the police intervened. Since then they've separated the Afghans and Pakistanis from the Arabs."
As we walk to the building where Osama lives, 26-year-old Hassan, the Syrian, says that for him things are running pretty smoothly. He lives on the fifth floor of a building the government organized for refugees, and since he's a registered refugee, he receives financial aid along with his wife and daughter, who was born when the couple were in Turkey.
His only two complaints are that the elevator in the building doesn't work and the residents are only allowed to have guests between 5 P.M. and 10 P.M. "You're also not allowed to leave the building for more than three days, otherwise you'll be thrown out," he says.
His dream, like everyone's dream, is to move to Germany or the Netherlands because in Greece there's no chance of finding a steady job. Then he mentions he began his career in Assad's army and deserted after he was wounded and sent to Jordan for medical treatment. There his decision to flee jelled but not before he returned to Idlib to bring over his girlfriend; he then left for Turkey on foot. He didn't find his place in that country either and with the help of Turkish smugglers came to Greece.
"The smugglers hunt you as if you were an animal," Hassan says. "They make promises to you, they charge money and more money, they threaten you that if you don't pay they'll simply kill you. And in the end you realize that you don't have any choice."
I ask him if he would want to go back to Syria.
"There's nothing there for me in Syria now. The Syrian army is after me because I deserted. The rebels don't know what to do with themselves and they're fighting one another. All I want is to live my life, work and to support my wife and my daughter. They taught me that it's an honor to die for our country, but for what country do I need to die now?"
Some 62,000 refugees are living in Greece, stuck between their homelands they fled and the lands of their dreams. Some of them are living in refugee camps, others have found temporary lodgings. Either way, it's an insecure life with little future.
As Osama puts it, "A whole generation of children is getting lost here. In Gaza at least there are schools and clinics, and maybe it's even possible to work." (He himself sometimes made his living from "stealing Jews' cars.")
"Here the children have no schools or kindergartens. The parents try to teach them themselves, but there are no teaching materials or even a quiet place to teach them. In the buildings you hear yelling all day, and you can imagine that ultimately these lost children will be criminals," he says.
"I'm telling you frankly, this is the generation that Europe needs to be afraid of. We adults understand how you have to keep your head down and keep quiet, but these children who see their parents panicky and with no means of support – they're growing up bent."
Last week it was reported that another 113 refugees and migrants landed on the islands of Chios and Samos, which are already overflowing with thousands of asylum seekers who haven't yet registered and whose status isn't clear. On these islands there are now special camps for asylum seekers who have been denied entry and are expected to be deported to Turkey under the refugee agreement Ankara signed with the European Union. Every day on these islands asylum seekers clash with local Greeks, who want them expelled immediately.
"No one here has a real solution," says the director of the refugee camp that has been set up in the old Athens airport, Ellinikon. Beyond the bedraggled passenger hall, which looks like a building racked by war, stands a huge building that once belonged to the airport and now serves as an intake depot and for distributing donations of food, clothing and furniture. The depot, which is run by volunteers, is a key provider of goods to the refugees.
"We don't know where the aid money that Greece receives is going," says one of the directors there. "All we know is that if we don't get more money, a huge riot could break out at the refugee camp at the airport. People there are completely falling apart."
When I told Osama about the situation at Ellinikon, all he had to say was "Forget it. It's just Afghans who are living in the camp. They haven't suffered like we have. No one forced them to become refugees. We were forced. Now we're refugees for the second time."
Click the alert icon to follow topics:
SUBSCRIBERS JOIN THE CONVERSATION FASTER
Automatic approval of subscriber comments.

NOW: 40% OFF
ICYMI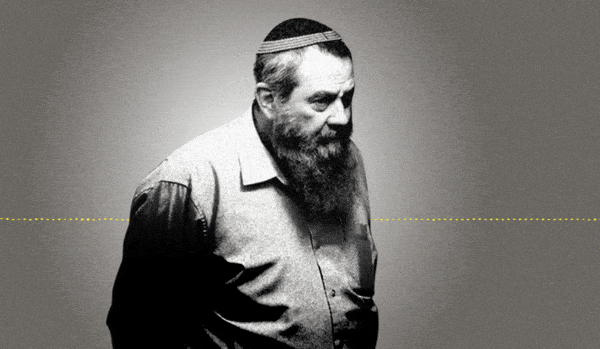 Jewish Law Above All: Recordings Reveal Far-right MK's Plan to Turn Israel Into Theocracy
Why I'm Turning My Back on My Jewish Identity
Down and Out: Why These New Immigrants Ended Up Leaving Israel
The Reality Behind 'The White Lotus' Sex Work Fantasy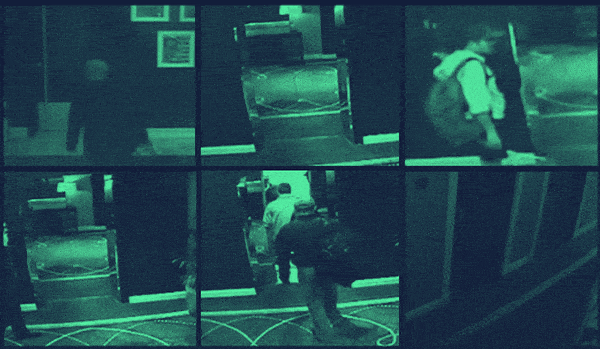 This 'Dystopian' Cyber Firm Could Have Saved Mossad Assassins From Exposure
Comeback Kid: How Netanyahu Took Back Power After 18 Months in Exile