Iraqi Forces Marching Toward Bloodbath With ISIS: Special Report From the Mosul Front Lines
The U.S.-led campaign to retake Mosul will be one of the largest urban warfare operations in recent history. ISIS, meanwhile, is reportedly beginning wholesale executions ■ Part 2
An Iraqi special forces soldier runs as others drive in armored vehicles near Mosul, Iraq, October 25, 2016.
Credit: Reuters
NAWARAN, Iraq – Col. Sarbast Teruanshi has been a Kurdish peshmerga fighter for 39 years, since he was 16. In the first decade and a half of his military career, he was a guerrilla fighting Saddam Hussein's Iraqi Army in the mountains of southern Kurdistan. Now, as the commander of the Nawaran front to the north of Mosul, he's cooperating with the Iraqi Army as the U.S.-led coalition battles to liberate Iraq's second-largest city from the Islamic State.
On the first day of the fighting last week, his forces captured eight villages held by the Islamic State for over two years. Now they are slowly expanding the area they control, inching toward Mosul's northern approaches.
"We have already achieved 90 percent of our objectives in this stage of the fighting," he says. "But ISIS is standing its ground and fighting to the death. It will only get more difficult as we get closer to Mosul."
His men, he says, will continue fighting, but "it's a political decision whether anyone will seriously try to beat ISIS. For us it isn't a question. We are here to defend our land, our dignity and our identity against one of the most brutal organizations in history. And we have done so without the tanks and APCs the Iraqi Army was given by the Americans," he adds, referring to armored personnel carriers.
But there may be a limit to what the Kurds are willing to do for others. "Peshmerga will not fight inside Mosul itself," Teruanshi says. "That will be the job of the Iraqi Army." He warns that the Kurds should be wary of being betrayed. "Big nations have come and promised to support us in the past," he says. "And then they left us to Saddam Hussein."
Read more on ISIS: The inconvenient reality behind the long, messy battle for Mosul: a special report ■ Part 1 | Dawn of ISIS: How the Islamic State Took Power in Iraq and Syria | U.S. to launch battle to retake ISIS capital in Syria 'In next few weeks'
A battle is about logistics before the first bullet is fired. With a people's army or militia like the peshmerga, this means the fighters are often ferried to the front in a motley collection of pickup trucks, buses and private SUVs. Another haphazard selection of pickups follows, carrying immense piles of water bottles, biscuits and tuna cans.
The handful of new British-made Caiman armored cars are used to transport vital ammunition in crates stamped by the U.S. Department of Defense, instead of the personnel they were designed to carry. In their wake, private vendors are setting up field kitchens serving the chicken broth that's part of every Kurdish meal. And across the staging area you can even hear the improbable sound of an ice-cream van.
Obama's alleged political angle
A kilometer behind the front, at the staging area where the fighters have just prepared to start their push on the villages, there is now a forward medical station treating wounded fighters. The lightly wounded casualties are taken by ambulance to hospitals in Dohuk, an hour's drive away over uneven roads. More serious cases are evacuated by helicopter.
Col. Abdullah Mirza, commander of the medical company, says that so far there have been about 30 wounded and under 10 killed, though he's careful not to give exact numbers. He says his medical company only had 10 days' notice to prepare for the Battle of Mosul.
"The timing of this battle is political, not military," he says diplomatically, refusing to speculate on the reasons the fight is taking place now.
When not quoted by name, Kurdish officers are much less circumspect. "It's clear that we're going to war now so that Obama can say he's liberated Mosul before he leaves the White House," says one. Many of them are calling the operation, which has not received an official name, "Operation Obama."
They hope the peshmerga's contribution in the battle for the region will translate into political gains for the Kurdish Regional Government. But they also insist that this isn't the only reason they're fighting to liberate a non-Kurdish city.
"We are defending humanity here," Mirza says. "Kurds have been killed fighting for these villages where no Kurds live."
The role of the Americans in this battle isn't always clear. Crossing the battlefields and barren plains are "the Ameriki" – teams of U.S. special forces whose uniforms without insignia are similar to the peshmerga's. The Americans, who even carry Kalashnikovs instead of U.S.-made rifles, disappear into their vehicles the moment media cameras appear on the scene.
They stand out with their bush hats, immaculate weapons, new jeeps and armored vehicles. No one is sure of their exact objective and the role they're playing against the Islamic State. The heavy lifting – clearing Islamic State fighters from thousands of streets and buildings of Mosul and the surrounding villages – can only be done by the local forces.
The enemy is also cloaked in mystery. When Islamic State fighters are captured alive, as often happens, it's hard for their captors to identify them by name.
"ISIS takes away the identification papers and passports from all its fighters," an Iraqi officer says. "When we interrogate them, many of them won't give their names or say where they're from, just 'I'm from the Islamic State.' From their accents, many of them are Sunni or Turkomen Iraqis. But we've captured quite a few Algerians, Tunisians and Moroccans, as well as quite a few Chechens from Russia. Also a few Europeans. We contact their governments to try to identify them."
Flushing ISIS out
The Islamic State's next step is unclear. There have been reports of hundreds of fighters fleeing Mosul westward in an attempt to return to the Islamic State's other main stronghold in northeast Syria. But there are also reports of thousands who have remained in and around the city, prepared to fight the attacking forces to the death.
The self-proclaimed caliphate seems to be in a quandary over whether to try to save a significant portion of its fighting force or sacrifice it, exacting a heavy toll from the attackers and the remaining civilians.
Fleeing Iraq won't be easy. The Iraqi forces aren't operating on Mosul's west side in the hope of flushing the Islamic State fighters out that way. Lying in wait, though, are the Popular Mobilization Units (Al-Hashd Al-Sha'abi) – predominantly Shi'ite militias supported by the government. The Hashd haven't been deployed in the battle for Mosul, a Sunni city, largely due to complaints by Sunnis of war crimes by Shi'ite militias in previous battles. But some of the Hashd units are blocking routes to Syria.
The Islamic State's options are limited. According to reports from Mosul, it has begun wholesale executions of civilians and is using hundreds of families as human shields. Its remaining fighters are planning suicide attacks against the attacking forces. If the assessments are true that over 12,000 Islamic State fighters remain at large in Mosul, a city of 1 million people, the recapture will be one of the largest urban warfare operations in recent history.
The Iraqi Army isn't equipped or trained to carry out such an operation while trying to minimize civilian casualties. Neither is the peshmerga. In the absence of accurate intelligence on the exact locations of Islamic State positions, the efficacy of U.S. airstrikes is very limited as well.
For now, the Iraqi forces don't seem in a rush to enter Mosul and are focusing on liberating the outlying villages and towns. But at some stage in the next few weeks or months they will have to enter the city. In the absence of a surrender agreement, and with the Islamic State fighters unlikely willing to be starved into submission, it's hard to see how the battle for Mosul, when it finally takes place, can end without a bloodbath on all sides, both civilian and military.
Click the alert icon to follow topics:
SUBSCRIBERS JOIN THE CONVERSATION FASTER
Automatic approval of subscriber comments.

NOW: 40% OFF
ICYMI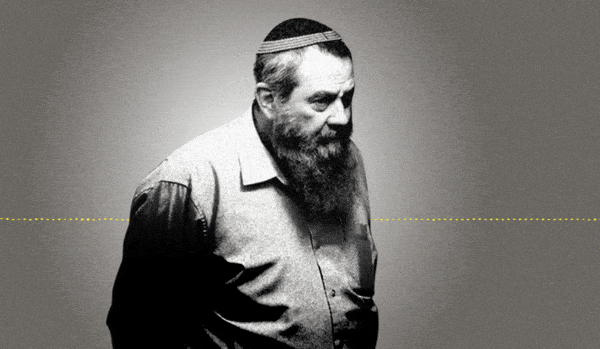 Jewish Law Above All: Recordings Reveal Far-right MK's Plan to Turn Israel Into Theocracy
Why I'm Turning My Back on My Jewish Identity
Down and Out: Why These New Immigrants Ended Up Leaving Israel
The Reality Behind 'The White Lotus' Sex Work Fantasy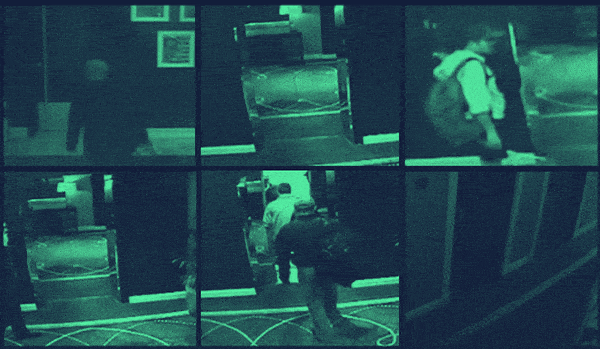 This 'Dystopian' Cyber Firm Could Have Saved Mossad Assassins From Exposure
Comeback Kid: How Netanyahu Took Back Power After 18 Months in Exile