How ISIS Became the World's Richest Terror Group
Antiquities thefts, black-market oil sales and bank robberies made Islamic State wealthy, but its fortunes are changing.
ISIS fighters marching in Raqqa, Syria.
Credit: AP
The decapitated body of Khaled al-Asaad was hung in Palmyra last August, after he'd been brutally tortured for a month. The senior archaeologist, who served for 40 years as head of the ancient Syrian city's antiquities authority, was taken to the central square of the new city of Palmyra and beheaded by a masked man, in front of a large crowd. A sign was hung on his body detailing his "crimes" – among them loyalty to Syrian President Bashar Assad and visiting the Shi'ite enemy, Iran.
But Asaad, 81, was murdered for a different reason. The torture he'd undergone was administered not for religious reasons but economic ones: it was aimed at extracting information from him that would lead Islamic State to hundreds of artifacts and hidden, valuable treasures from the 3,000-year-old city. The taking of Palmyra by Islamic State had sparked fervent concern that the ancient city would be destroyed. In fact, though, ISIS saw the antiquities as another way to make money, as part of a broad economic infrastructure based in the wide swaths of territory the group has conquered over the past two years.
According to Dr. Daveed Gartenstein-Ross, an expert on terror financing and a senior fellow at Foundation for Defense of Democracies, in Washington, ISIS is trying to diversify its income in various ways, like the sale of antiquities. In many cases, they destroy the archaeological sites only after they've taken artifacts from them they can be sold on the black market. At a recent conference of the International Institute for Counter-Terrorism at the Interdisciplinary Center Herzliya, Gartenstein-Ross noted that the global antiquities market is not properly regulated. As a result, ISIS succeeds in selling antiquities for substantial sums to merchants in Turkey, Europe and North America.
ISIS' rapid takeover of an area roughly the size of Britain – a third of Iraqi territory and a quarter of Syrian territory – made it the richest terror group in the world, primarily due to the oil fields in those areas, which have produced revenues of hundreds of millions of dollars. In Syria, the group seized eight oil fields, in the Raqqa and Deir el-Zour provinces. In Iraq, it has taken control of four oil fields in the Saladin province. At the end of 2014, the United Nations estimated that ISIS was making $1.6 million a day selling crude and refined oil on the black market.
But Gartenstein-Ross believes most estimates of Islamic State's earnings are inaccurate, because it's hard to obtain precise information from the chaos that prevails in the region. By various estimates, ISIS is selling between 30,000 and 80,000 barrels a day, and this illegal commerce take place primarily through smuggling networks that developed in Iraq during the long years in which sanctions were imposed on Saddam Hussein's regime. The oil is transported by truck through legal border crossings or smuggled through mountainous or desert routes, destined for use in Turkey, Iran, Lebanon and Jordan.
He adds that ISIS sells its oil at a substantial discount only to Middle Eastern customers, including to its enemies – from the Kurds to the Assad regime. The oil is sold through agents, so the buyer doesn't know who the source is. This method was especially effective when oil was $100 a barrel: ISIS was able to sell its crude oil for $30-$40 a barrel, and its refined oil for $60.
ISIS' increasing economic empowerment, along with its continuing conquest of territory, has strengthened its financial confidence. Last June, it even announced plans to mint its own currency, which it rolled out in September. This plan is yet another step in realizing its desire to establish a sovereign state. Equally importantly, it illustrates the well-oiled administrative apparatus it has developed over the past decade. In fact, according to a report by the Rand Corporation last November, the basis for ISIS' management model is "more akin to that of General Motors than a religious dynasty from the Dark Ages."
One also has to remember, Gartenstein-Ross notes, that when an organization like ISIS conquers territories in Syria and Iraq, nuclear weapons are within reach. He says Islamic State has already used biological weapons, like chlorine and mustard gas, against its enemies.
Over the past six months, however, a number of unexpected factors have weakened the group economically and forced it to find new ways to finance its intensifying battles against a series of rivals. These include the Syrian and Iraqi armies, Kurdish militias, Syrian rebel groups and the air forces of Egypt and Jordan, not to mention the newest, powerful threats like the airstrikes by Russian and U.S. forces.
Financial blow
The main blow to its financial situation has been the sharp drop in the price of oil, which has plunged more than 50 percent over the past year and is now hovering slightly above $40 a barrel. In addition, ISIS has lost control of a few of its oil fields, like the Ajil field in Iraq. It is also waging a fierce struggle with the Turkish authorities over the smuggling of oil, which is making it more difficult for ISIS to sell oil on the black market.
Islamic State has also had to almost completely forgo another important source of income: funds that were streaming in from Sunni donors, mostly in Saudi Arabia, Kuwait and other Persian Gulf states. These donations, which at their peak totaled tens of millions of dollars a year (according to the U.S. State Department), have dried up because the Sunni regimes have begun to fear that ISIS poses a threat to the entire region, as well as due to the economic sanctions the United States and United Nations began to impose on ISIS supporters.
To replace these funds, ISIS chose to begin taxing the population under its control – a total of eight million people in Syria and Iraq, most of them helpless, poor and exhausted from the long years of warfare. The capture of large cities like Mosul in Iraq (population, 660,000) and Raqqa in Syria (220,000), which ISIS has turned into its de facto capital, has enabled the organization to milk residents by imposing taxes and levies on them. In short, ISIS has established an orderly system of extortion, which yields more than $500 million annually.
One effective way to collect is by piggybacking on the services that the governments of Syria and Iraq continue to provide, like health and education, by deducting income taxes from public sector workers. Consequently, on the one hand, the Syrian and Iraqi governments are fighting the murderous group; but on the other, they are funding it through the pockets of teachers, hospital workers and government clerks.
But everyone ends up paying taxes to ISIS. Ranchers and farmers must pay protection money in the form of gold, silver or other precious metals to access their annual harvest. Business owners pay $2 monthly. Christians and other religious minorities who decided not to flee but remain under ISIS' rule must pay a significant portion of their incomes to avoid having their heads chopped off in the city square.
Another effective revenue channel is bank robberies. It's estimated that the organization stole more than $500 million last year from banks in the Iraqi cities it captured. International media reports stated that most of this sum, $430 million, was seized in the spring of 2014 from the central bank in Mosul, though senior Iraqi government officials refused to confirm this.
Another funding source is ransoms paid for the return of people kidnapped by ISIS.
Despite these diverse resources, experts say ISIS' economic stability is heavily based on consistent territorial gains, so that it can exploit the resources in the newly acquired territories. However, this past year has seen the group's achievements rolled back, after it suffered several defeats that basically stopped the occupation machine in its tracks. Since the summer of 2014, it has been forced out of about 10 percent of the territory it had previously seized in Iraq.
The pressure on ISIS now is tremendous, says Gartenstein-Ross, adding that the more it weakens on the battlefield, the harder it will be to obtain support and resources.
Click the alert icon to follow topics:
ICYMI
Ken Burns' Brilliant 'The U.S. and the Holocaust' Has Only One Problem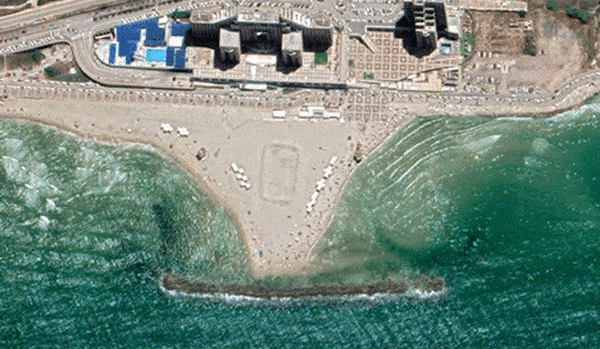 Facing Rapid Rise in Sea Levels, Israel Could Lose Large Parts of Its Coastline by 2050
Lapid to Haaretz: 'I Have Learned to Respect the Left'
The Mossad's Fateful 48 Hours Before the Yom Kippur War
As Israel Reins in Its Cyberarms Industry, an Ex-intel Officer Is Building a New Empire
How the Queen's Death Changes British Jewry's Most Distinctive Prayer