Analysis |
For Egypt, a New Sparkling Army Base Instead of a Risky Military Adventure in Libya
Cairo's latest venture highlights the bitter rivalries between Egypt and Turkey over the increasingly fraught battleground of Libya
Demonstrators in the Libyan capital of Tripoli step on portraits of Egyptian President Abdel Fattah al-Sissi, Saudi King Salman bin Abdulaziz, and Abu Dhabi Crown Prince Mohammed bin Zayed.
Credit: Mahmud Turkia/AFP
The festive ceremony this week at which Egyptian President Abdel-Fattah al-Sissi inaugurated the huge Barnis military base on the Red Sea coast was attended by a distinguished guest, Prince Mohammed bin Zayed Al Nahyan, Crown Prince of Abu Dhabi. The crown prince brought a nice gift – four female camels that produce an unusual abundance of milk, perhaps symbolic of the generous udders of the UAE country that has contributed billions of dollars to the Egyptian economy.
In the summer of 2013, Abu Dhabi donated $3 billion after Sissi ousted Mohammed Morsi and seized power. The country later gave another $4 billion, built 50,000 apartments, built 100 schools in which it dictates the curriculum, and from 2014-2018 deposited close to $9 billion in Egyptian banks, in addition to its direct investments in almost 900 companies from the United Arab Emirates that operate in Egypt.
Sissi and Mohammed bin Zayed have developed a close friendship, to the point that the Egyptian president often consults with him on matters concerning the running of Egypt and even on questions connected to the Egyptian military. For example, two months ago, Sissi consulted with bin Zayed before he decided to shift his son Mahmoud from his position with Egyptian intelligence to a diplomatic position in the Egyptian Embassy in Moscow.
But this is not just a personal friendship. Egypt and Abu Dhabi have forged a strategic, military and economic alliance in which the two countries coordinate their actions and policies. One of the most important fronts where they have been working in tandem for years is Libya, where both were directly involved militarily when they attacked bases belonging to ISIS and the Islamist groups in the eastern part of the country, particularly in the city of Derna, which was an "export hub" for Islamist terrorists into Egypt and a base for arms smuggling to the militias in Sinai.
It's only natural that both countries would support Libyan National Army General Khalifa Haftar's aggressive war against the Islamist organizations and view him as an ally deserving of help in his quest to exert control over the entire country, and not just as an ad hoc partner for the purpose of the war against the terrorist groups.
When Haftar decided last April to try to conquer the capital Tripoli, he consulted with his friend Sissi and with the crown prince, was able to recruit the support of Russia, which sent hundreds of mercenaries. Now he is planning once again to try to capture Tripoli, after his previous attempts failed.
But Haftar's battle for control in Libya has turned the country into a competitive international arena where Turkey, Qatar and Italy have taken the side of Fayez Sarraj, head of Libya's UN-recognized government in Tripoli, versus Egypt, the UAE, Saudi Arabia, Russia and France that back rival leader Haftar. This is no longer just a battle pitting the official government's efforts to entrench itself against the ambitions of the secessionist general; it's become an arm-wrestling match in which the main contenders are Egypt and Turkey.
Turkey eyes opportunity
Turkey identified a window of opportunity to make a powerful return to Libya after having extracted itself from there following the fall of the Qaddafi regime and Qaddafi's killing, losing billions of dollars in investments made by Turkish companies in Libya over the years.
For Turkey, Libya is not just an entryway to the rich oil fields, but a bridgehead to Africa. Turkey lost that with the ouster of Morsi, who had promised Ankara a series of trade agreements and breakthrough to African countries via Egypt.
Haftar's threat to Sarraj's rule played right into the hands of Turkish President Recep Tayyip Erdogan, who quickly invited the Libyan prime minister to Ankara to offer him a comprehensive deal. As part of this deal, the two countries signed a military and economic cooperation pact that includes agreement on marking the naval boundary between them in a way that not only gives Turkey a vast area of territorial waters, it traps Cyprus within a marine enclave closed in by Turkey and Libya's territorial waters. In return, Turkey pledged to defend Sarraj's regime and, if needed, to send troops to fight alongside the government-backed militias fighting Haftar.
Declaration of war
Egypt views this agreement as a declaration of war. It fears that the marking of the marine border will prevent its oil and gas pipelines to Europe from passing through that area – or at least require it to negotiate with its enemy Turkey on this.
This development marked a turning point in the diplomatic battlefield in Libya, with Egypt together with the UAE now viewing Turkey as the existential threat that could not only foil their ambitions in regard to Libya, but also undermine Egypt's economic future. And for Turkey, it's not just about defending its new ally, the Sarraj government, but about settling an old score between Erdogan and Sissi.
Erdogan seems to have just been waiting for Sissi to challenge him with his threats against Turkish intervention in Libya in order to demonstrate his determination to keep his word and to make Sissi's threats look empty. After the Turkish parliament rushed to ratify the agreement with Libya (at the instruction of Erdogan, who controls the parliament) and the dispatching of Turkish forces to Libya, Turkey sent a first delegation of advisers and military instructors and pledged to also transfer advanced weapons systems, including planes and helicopters, to gather intelligence for the Libyan government forces, and later to build a Turkish military base similar to the one Turkey built in Qatar.
This week, The Guardian reported that Turkey sent more than a thousand fighters that it recruited from among the Syrian refugees in Turkey, and that it intends to boost to 2,000 the Syrian-Turkish force being sent, which includes fighters affiliated with the Free Syrian Army, which Turkey operates in Syria in its fighting in the Kurdish areas. According to the report in The Guardian, Turkey promised to grant the fighters Turkish citizenship in addition to paying them a monthly wage of $2,000, almost 10 times what they earn in Turkey or Syria. Turkey, incidentally, is not the only one in this campaign that is using mercenaries. Russia is using the so-called Wagner Group, which is operating in Syria as well as several countries in Africa, while Haftar's army has recruited hundreds of Sudanese fighters looking for any way to make money.
Sissi finds himself in a perilous position in which he'll have to decide whether Egypt will respond to the Turkish provocation by sending Egyptian troops in addition to air support, and thus make Libya a hot Egyptian front, or if it will stick to offering aid from afar as it has up to now. This is not an easy decision for a leader who at the same time is waging a fight against Ethiopia over the construction of a system of dams on the Nile, a project that Sissi considers a dire threat to Egypt. Cairo has previously threatened military action against Ethiopia if it completes the dam construction or is unwilling to reach a new agreement on sharing the use of the Nile waters. But a military campaign against Ethiopia would mean stretching Egypt's military capabilities over too many fronts while it is still entangled in a bloody war against the terror groups in Sinai.
Discontent at home
In making this strategic decision, Sissi also has to take into account his problems with the growing discontent at home, as evidenced in the mass demonstrations against the regime last September following revelations by Egyptian whistleblower Mohamed Ali about corruption by top military officials and members of the president's family.
Ali, a building contractor and actor, continues to publish revelations and warnings and, in recent interviews, claimed that there is widespread dissatisfaction among mid- and low-level officers over the conduct of Sissi and senior military officers.
Sissi managed to anger the top brass himself when he announced his intention to privatize government companies, including military-owned companies.
In the last few years, Sissi has clipped the wings of certain top officers he felt were acquiring too much power. For instance, he dismissed the former chief of staff and the intelligence chief, and reports in Egypt say he transferred or obligated more than 200 officers to take forced retirement. In order to calm the storm caused by this upheaval, in December he ordered former Chief of Staff Sami Anan released from prison after having served two years of a nine-year sentence for falsifying documents, of which he was convicted after deciding to challenge Sissi for the presidency in 2018.
At the end of December, the Egyptian National Action Group was formed with the aim of bringing about Sissi's ouster. It's not clear just who the members of this group are, or how big it is, but it has been very active on social media and has been criticizing Sissi for his involvement in Libya, among other things.
This Saturday will mark the ninth anniversary of the start of the Arab Spring in Egypt and the group is calling on Egyptians to "revive the revolution" and hold a "protest of millions" in Tahrir Square. Granted, beyond these murmurings there are no solid indications that Sissi's standing within the army or the government is shaky or in danger.
But it is also quite possible that Sissi has developed the sort of paranoia typical of many leaders who rule for extended periods of time – Sissi has been in power for nearly seven years and the country's amended constitution grants him the ability to remain in power until 2034) – and plan to stay in power even longer. For Sissi, going to war in Libya or on another front is a recipe for political upheaval. Better to inaugurate sparkling new military bases and to drink camel's milk than to embark on a new adventure.
Click the alert icon to follow topics:
ICYMI
Ken Burns' Brilliant 'The U.S. and the Holocaust' Has Only One Problem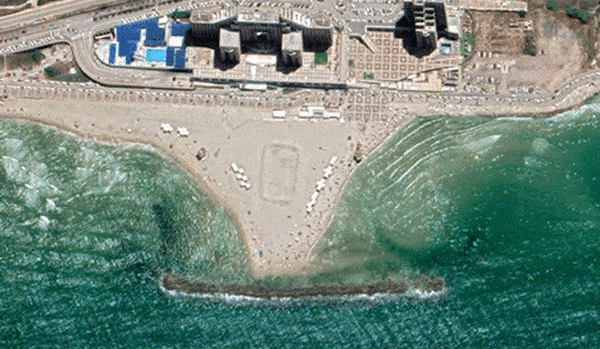 Facing Rapid Rise in Sea Levels, Israel Could Lose Large Parts of Its Coastline by 2050
Lapid to Haaretz: 'I Have Learned to Respect the Left'
The Mossad's Fateful 48 Hours Before the Yom Kippur War
As Israel Reins in Its Cyberarms Industry, an Ex-intel Officer Is Building a New Empire
How the Queen's Death Changes British Jewry's Most Distinctive Prayer