Best Things to Do in Dubai, Away From the Bling
Dubai is not only supercars and designer bags. In Bur Dubai and Deira we learn how pearl divers, fishermen and small-time merchants lived before the era of oil and big money
A man rides a traditional boat on the Dubai Creek.
Credit: Subramanya Prasad
The taxi driver shrugs his shoulders when I show him the name of the hotel – Mazmi Casa. No, he doesn't know it. He feeds the name into his Waze navigation system and we're on our way. The trip from the Dubai Airport to the Bur Dubai neighborhood is short. In a quarter of an hour we're already in its center, passing the British Embassy, circling around the square near the Dubai Museum, passing by the Grand Mosque.
A mixture of small shops attracts my attention, but then the problems begin. Waze leads us from the main street to a one-way alley. The driver makes a U-turn and tries to enter a parallel alley, but at its end is a small lot, full of vans, from which energetic men are removing large bolts of fabric. The driver checks the Waze again, turns left, right and once again we're facing the first alley, the one we can't enter. He asks the men with the bolts of fabric and they have no idea where the hotel is either.
Maybe I'll just get out here and walk, I suggest. And the driver agrees with relief. I get off next to the Grand Mosque, and the call of the muezzin accompanies to the back of the building, where several young men are standing. They've never heard of the hotel either, but they volunteer to show me the general direction. Strange, Mazmi Casa received excellent ratings on hotel booking websites – how is it possible that nobody has heard of this place? But nothing will stop me, I'm very determined, full of the spirit of discovering new lands. A Western woman, not young, determinedly dragging a suitcase through narrow alleys, marching behind a group of young men she's met next to a mosque. What could go wrong?
Jasmine and seagulls
We turn left into an alley that is so narrow that if I spread my arms I'll touch the walls of the houses on both sides. The first thing that hits me is the sweet smell of jasmine flowers. It's as if I've entered a secret garden. And then the colors – orange, yellow, pink and red. I identify this as the Hindi Lane. I've heard of it, but had no idea how mind-boggling it is in reality. Along it are tiny Hindu sanctuaries that serve the many migrant workers who are flooding Dubai from India.
We pass fountains, where believers wash their feet before going up to the shrines on the upper floors of the houses in the alley. Shoes, flip-flops and sandals remains down below, waiting for their owners to return from prayer. In the small and crowded stalls here they sell offerings, chains of flowers and figurines of gods.
Hindi Lane spills into the textile market of Bur Dubai, but we don't go in; instead we turn right, walk a few steps and see a breathtaking view. The Dubai Creek, a natural saltwater river I already saw on a previous visit, appears in all its glory and at the height of its activity. In that late evening hour innumerable small wooden boats, with motors that rattle loudly, cross back and forth. An older man on the edge of the promenade tosses pieces of bread up in the air and a huge flock of seagulls flies above him, trying to catch them; their cries compete with the noise of the motors.
The sky is blue, the sun is bright, opposite are the minarets of the mosques of the Deira quarter. I stand amazed, trying to take in the sights, the sounds, the colors. The young men who brought me here continue on their way and I see a café with colorful wooden tables along the shoreline. I sit down and open the menu. Mazmi Café it says on the binding. I've arrived!
During my previous visit to Dubai I made sure to visit the famous sites: Burj Khalifa, Dubai Mall, the marina, Palm Jumeirah. I visited, but I didn't really absorb it all. I couldn't ignore the fact that almost everyone you see in the streets, the stores and the restaurants are migrant workers, who – even if they have lived here for decades and have reached senior managerial positions – will never receive equal rights, nor will their children. On the rare occasions when you meet a native Emirati, if he's a man he'll be wearing a white robe and he'll be marching along in front, while behind him, dressed in black from head to toe, trails a woman or sometimes even two or three.
This time I was determined to get to know another side of Dubai. Instead of an ultra-modern hotel in an amazing skyscraper I chose to sleep in a small guest house in Bur Dubai, and spend time wandering the marketplaces, the historical quarters and a fascinating area full of containers that have been turned into art galleries. There was only one exception – the Museum of the Future, which opened shortly before my previous visit to Dubai in the spring of 2022. I had to see what was hiding inside that fascinating gigantic, silver-coated ring, which looked too narrow to house a museum. About that, some other time; I'll only say that I didn't for a moment regret my small foray into the future.
But, as mentioned, I wasn't headed for the future at this point, but for the past. Most of the time I walked around in Bur Dubai and Deira, two large neighborhoods on either side of the Dubai Creek. The present modern city expanded from these neighborhoods along the water. Both are far less splendid than other areas of Dubai and are populated mainly by foreign workers, most of them from India.
Bur Dubai is located on the west bank of the river, and it includes several interesting historical sites. Roaming around them provides a glimpse of the old Dubai, before the discovery of oil and the advent of big money, back at a time when pearl divers, merchants and fishermen lived here. In recent years the historical areas have been undergoing renovation and restoration processes, and in Dubai as in Dubai, even when they endeavor to preserve the modest remnants of the past, they do so big-time and with a huge financial investment.
The best known and most widely toured of these quarters is Al Fahidi, with its narrow alleys and sand-colored houses built in a traditional style, above which loom wind towers designed to cool the interiors of the homes in the days before air conditioners. Some of the restored houses boast small galleries and museums. Even if the displays are not always interesting, we warmly recommend a visit here, if only in order to glimpse the interesting buildings and the lovely interior courtyards.
In one of these places they have opened what is called a "traditional Emirati home." Featuring all manner of traditional furnishings, one can see here how the bedrooms, kitchen, the living room where the men used to sit and the other one where the women congregated, used to look. It's strange to think that this is not a restored structure from hundreds of years ago: This is exactly how people lived in this quarter until a few decades ago.
While meandering the labyrinthine alleys of Al Fahidi you can stop for coffee or a real meal in one of two pleasant places. The larger and more famous of these is the Arabian Tea House, which has several branches in Dubai and in other Emirates. The Al Fahidi branch is located in a large and attractive house that used to belong to a pearl merchant. You can sit outside, under the blossoming bougainvillea, or in a nice courtyard. This is a very popular place, and if you come during the busy afternoon or evening hours you have to wait patiently for a table.
If you don't feel like waiting you can check out the smaller and more modest place, called SVA Café-Gallery, in the heart of the quarter. In an intimate courtyard you can enjoy vegetarian food and then enjoy the works of local artists, most of them young and apparently rebellious. There is also a small hotel at the site, rated three stars, which offers simple and comfortable rooms situated around the courtyard; it hosts mainly those young in age and in spirit (at 312th Road & Al Fahidi Street).
Happy families live here
Life was apparently more comfortable in another historic quarter in the city – Shindagha – where Dubai's ruling family, Al Maktoum, used to live. Although the architecture in this area is also traditional, the houses are larger than those in Al Fahidi and the alleys are wider and airier. The neighborhood is also better situated on the curve of the Dubai Creek, affording a great view of the houses and mosques on both banks of it.
The Al-Shindagha Museum, whose visitors center is on a nameless but main street, includes a main building and several beautifully renovated houses. Each one focuses on a different aspect of past life along the river: traditional crafts, production of local perfumes; religious education; and so forth. A ticket to the museum grants access to all the houses; there are clear directions to them but they are somewhat spread out.
No cars are allowed into Al Fahidi and Shindagha, but the streets and alleys are accessible to carts and wheelchairs. The two quarters are less than two kilometers apart; the walk from one to the other takes about half an hour. If it's very hot or if walking is a problem, a taxi can be ordered through the popular Careem application. I discovered personally that it's a waste of time trying to stop a taxi on the street. Most of them are reserved or already occupied.
A Western woman in an abaya
A few other things should not be missed in Bur Dubai, in and around Al Fahidi. The Bur Dubai Grand Mosque, aka Grand Bur Dubai Masjid, is located on Ali Bin Abi Taleb Street. You can't miss it: It boasts the tallest minaret in the city. In the mornings, during the hours when no prayers are being held, non-Muslim visitors are allowed to enter. It's up to you whether you choose to do so, but in my view it is a unique, intense experience. Men and women must enter separately and each is given a modest garment to wear. In my case a cordial woman entirely covered in black picked out a sand-colored abaya and hijab, which covered me from head to foot.
Some may resent this attire, and indeed when you see local women clothed like that in the street, especially those entirely clad in black, it's not an easy sight for the Western eye. But there, in the mosque, totally covered with thick impenetrable fabric, an unexplained calm descended upon me. For a few moments I was anonymous, devoid of any identifying physical signs. There was something comforting being hidden like that – knowing I'd shortly resume my usual appearance, of course.
Inside the mosque, which is large and very impressive, a number of so-called cultural guides are walking around. They are happy to talk to visitors about Islam and Arab culture, and about the approach of the specific Sunni faction that prays there, which promotes understanding and communication. I was met by the friendly Mohammed Al Kandhi, who escorted me throughout my visit, answered all my questions and suggested ending up with a small cup of strong bitter coffee and a date cookie to sweeten the pungent flavor.
A small market, an even smaller boat
After visiting the mosque, it's worth going out and heading behind it. Several meters away stand the first stalls of the above-mentioned Hindi Lane, which lead to the Bur Dubai textile market. The main street of the renovated, covered market is fairly touristy. The vendors try to persuade you to sniff spices or try local perfumes, taste sweets and try on dresses or pashminas. If you're not interested, smile politely and shake your head; they'll let you pass and won't hassle you. The market is clean, colorful and very pleasant; even if you don't buy anything, walking through it is recommended. If you like sewing or handicrafts or just want to get a sense of local color, leave the central alleyway for the small streets branching off from it. There you'll find shops with fabrics of all kinds.
At the end of the fabric souq is a dock at which traditional boats called abra are moored. These water taxis cross the river between Bur Dubai and Deira. Go down to one of the piers, climb into one of the little ferryboats and sit beside the (mostly) local passengers. There are no separate seats; everyone sits side by side on a sort of elongated wooden rectangle in the center of the boat. When it fills up, it sets out noisily with its clanking, coughing engine. The boatman collects the fee from each passenger – 1 UAE dirham (about a quarter of a dollar). A few minutes later the boat will dock in Deira, very close to its marketplaces.
Indeed, Deira is worth visiting mainly for its mash of alleys with markets specializing in different products. You can stroll among spices, frying pans, clogs, toys, mattresses, children's clothes, bath mats and any other merchandise imaginable. To get a real feel for the spirit of the place, it's worth wandering about and also seeing the shops on surrounding streets. The most famous attraction here is the Gold Souq, the gold market, which is worth visiting if only to see the glittering, horrifically over-the-top goods on sale.
If you have time and strength left after all that, it's worth it to visit the Bait Al Banat Women's Museum (which used to house single women). In walking distance from the Gold Souq, there are exhibitions in this renovated structure dealing with women's lives in the UAE, including those who have reached senior posts in the realms of local business and politics. On the second floor, an intriguing room is dedicated to the renowned poet Ousha bint Khalifa (the museum is on Al Khor Street).
Art aficionados and hipsters unite
Contemporary art aficionados must not pass up a visit to Alserkal Avenue, an industrial compound that a few years ago morphed into a fascinating attraction. Industrial containers were turned into spaces for rotating exhibitions, mainly featuring young artists with contemporary agendas. At the center of the compound is a lovely plaza with sitting areas; at one end there is a large, bare concrete building that houses cultural events and art shows.
As befitting the artistic atmosphere and its clear hipster touches, you'll find tempting food trucks and unusual cafes here. I especially liked two of them – Kave, a combination of cafe and eclectic shop – and Pekoe Tea & Bread Bar, which offers various kinds of tea and bread and excellent homemade pastries.
To get to Alserkal Avenue from the city center don't make the mistake I did. A glance at Google Maps showed that the nearest Metro station was Al Safa (the red line); from there I could apparently get to Alserkal after a half-hour walk. But I soon discovered that the latter part of the route passed through main roads and crossed industrial areas, an unpleasant experience that I do not recommend. So after 10 minutes of depressing walking, I just opened my app and summoned a taxi. The driver was a little surprised by the short trip, altogether 1.5 kilometers, but he brought me to the art hub without complaining and even provided a few helpful tips for the rest of my visit.
With the muezzin calling
If you want the total old Dubai experience, there are a few small hotels in Bur Dubai that offer an interesting alternative to the eye-poppingly ostentatious ones. The first is Mazmi Casa, the place I had trouble finding. Once I did get there, though, I fell in love with it. It's not really a hotel but a guest house with three rooms all told, above a cafe by the same name (and owned by the same people), a couple of steps from the Dubai Creek, in the Bur Dubai textile market. It's not for everyone. It doesn't have an exact address but can be found along the river bank, next to that market.
To get to your room you have to enter through a door without a sign, among the market stalls, and climb up a steep flight of stairs. There's no elevator, receptionist or lobby, but that made me feel like I was staying in an apartment of my own in the heart of the souq. The room itself is very spacious and designed with traditional elements; the shower is separated from the sleeping space by a partial wall of glass bricks. As I said, it's not for everyone. And of course take into consideration that throughout the day you'll hear the muezzin calling from the grand mosque nearby and from a few other mosques in the area – including the call for the pre-sunrise Al Fajr prayer. Breakfast is included in the price of the room and is served in the cafe.
If you prefer a real hotel, Hilton has a few in Bur Dubai. The one that has the most traditional style is Al Seef Heritage Hotel, in the reconstructed Al Seef quarter, bordering on Al Fahidi. It consists of several attractive buildings with wind towers, and has a pleasant inner courtyard. Some of the rooms look onto the river, others onto the alleys with their myriad souvenir shops, small boutiques and restaurants. (Al Seef St. Umm Hurair 1, Dubai Creek).
A few steps away from the hotel is a Starbuck's whose design is so different than the usual one at branches of the global chain that perhaps like me you'll be tempted to enter. A date and honey cake certainly sweetened my decision to sit there. When you get there, you'll understand.
Click the alert icon to follow topics:
SUBSCRIBERS JOIN THE CONVERSATION FASTER
Automatic approval of subscriber comments.

NOW: 40% OFF
ICYMI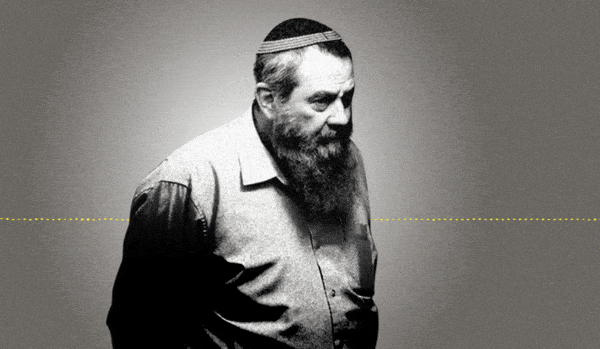 Jewish Law Above All: Recordings Reveal Far-right MK's Plan to Turn Israel Into Theocracy
Why I'm Turning My Back on My Jewish Identity
Down and Out: Why These New Immigrants Ended Up Leaving Israel
The Reality Behind 'The White Lotus' Sex Work Fantasy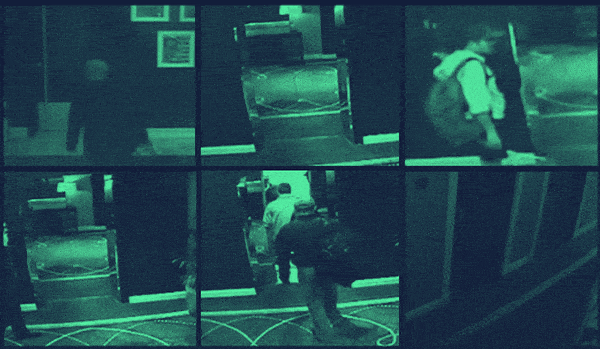 This 'Dystopian' Cyber Firm Could Have Saved Mossad Assassins From Exposure
Comeback Kid: How Netanyahu Took Back Power After 18 Months in Exile