Opinion |
Next Time Israel Fights Gaza, It Could Face a Nuclear Iran
How Israel responds to military pressure from the Palestinian enclave – and from Hezbollah – would be radically different if their patron Iran crosses the nuclear threshold
Palestinian Islamic Jihad launching rockets at Israel last week
Credit: Fatima Shbair/AP
For two decades, Hamas and Palestinian Islamic Jihad have fired tens of thousands of rockets indiscriminately at Israel's civilian population, over 1,100 in the recent round alone. It is an unacceptable situation that no country would tolerate. Unfortunately, it is also one of a number of "unacceptable" situations that Israel has had to accept over the years.
Some 40 years after the threat first emerged, Israel still does not have an effective offensive capability to prevent and suppress rocket fire. While offensive operations have gradually diminished the threat in each conflict, and imposed costs on Gaza that ultimately forced Hamas or Islamic Jihad to accept a cease-fire, Israel has had to rely on defense, primarily Iron Dome.
The number of casualties Israel suffers in each around is small, but the disruption to national life, hardening effects on public opinion and costs to Israel's international standing are not.
After repeated rounds in Gaza, it is abundantly clear that there is no purely military solution to the problem and that – the right's self-delusions notwithstanding – the Palestinian issue cannot be wished away, even after the Abraham Accords. It is not that Israel cannot defeat Islamic Jihad, Hamas (or Hezbollah). It can. It is that the cost of doing so and of "solving" the problem, as suggested by some of our verbally nimble but cerebrally leaden political leaders, exceeds the magnitude of the threat.
To effectively counter the rocket threat, Israel would have to occupy all of Gaza, or Lebanon, spend months rooting out the rockets and lose hundreds of soldiers in the process, all for what would probably be a short-lived benefit: Once Israel withdraws, the rocket arsenal would likely be rebuilt rapidly.
As painful as the rocket threat is, primarily for those who live near Gaza, the remedy is still worse than the illness. We may ultimately have no other recourse, but there is a reason that all of the governments in office since the threat emerged – Sharon, Olmert, Netanyahu, Lapid; left, right and center – have abjured a major operation designed to "solve" the problem and limited themselves to limited ones to mitigate it.
If there is no purely military solution to Gaza, the even worse news is that there is no purely political one either – the left's self-delusions notwithstanding – that peace would be achievable if Israel would just make further concessions. Without significant progress toward peace, the problem will certainly not end, but even that may not suffice.
Hamas must be recognized for what it is, a genocidal organization committed to Israel's destruction, nowhere near being ready to make the storied transition to the diplomatic path. Even Israel's repeated attempts to reach a limited working arrangement with Hamas – reconstruction of Gaza's economy in exchange for protracted calm (hasdara) – have achieved limited success, repeatedly violated by Hamas at times of its choosing.
In recent years, the catastrophic consequences of Hamas' rule have become so severe that even it has been forced to accord greater attention to economic reconstruction. The periods of calm, however, have not proved lengthier; to the contrary. In May 2021, in the midst of an earlier and seemingly successful Israeli attempt to promote hasdara, Hamas chose to initiate a major round of hostilities.
Quite simply, Hamas' interest in Gazans' public well-being runs a distant second to its commitment to Israel's destruction. That is why, on countless occasions, it has fired at Israel just as it was opening the border to trade and workers, and even on the border crossing itself, forcing its closure.
Fitna (strife) and fauda (chaos) serve Hamas' interests, not prolonged calm. This is even truer of Islamic Jihad, which is not constrained by any considerations of public welfare.
In recent years, the right has sought to expunge the Palestinian issue from Israeli public discourse, and even from its consciousness. Once again, for the umpteenth time, the Palestinians have shown us, like it or not, that that those who believe that that we can avoid the issue live in La La Land.
Just last spring we underwent another period of heightened terrorism, and in May 2021 a significant round of conflict with Gaza, not to mention repeated flare-ups and larger-scale conflicts for years beforehand.
This is not about Palestinian rights but Israeli rights: whether we may, at some future time, be able to live in peace and security and ensure our character as a predominantly Jewish democracy.
For 12 years, Benjamin Netanyahu consistently sought to separate the West Bank from Gaza and weaken the Palestinian Authority. While Palestinian divisions undoubtedly make life easier for Israel in the short term, he ended up strengthening Hamas and helping ensure its long-term rule.
Moreover, a final peace agreement is not possible until the two areas reunite – and they have severe differences of their own that have made reunification almost impossible. In May 2021, Hamas overcame Israel's policy of separation and created a linkage between Gaza and Jerusalem. Islamic Jihad has now created a linkage between Gaza and the West Bank (responding to Israel's arrest of an Islamic Jihad terrorist in Jenin with rockets from Gaza).
Palestinian Islamic Jihad, an Iranian proxy, usually coordinates with Tehran closely. In this case, it is unclear whether Iran was involved (despite Islamic Jihad head Ziad al-Nakhalah being in Tehran when the conflict broke out).
Nevertheless, and despite the problematic outcome for Islamic Jihad, the hostilities served Iran's fundamental objective of surrounding Israel with a wall of fire (Hamas and Islamic Jihad in Gaza, Hezbollah in Lebanon, Hezbollah and Shi'ite militias in Syria and Iraq, the Houthis in Yemen) and subjecting it to continual military pressure.
This month that pressure is in Gaza, next month possibly in Lebanon, if the issue of maritime borders and natural gas fields is not resolved and Hezbollah carries out its threat to open fire in response. Conflicts in the region have the further benefit of distracting international attention from Iran's relentless march toward the nuclear threshold.
Gaza was the immediate crisis, but the nuclear issue is the big one for Israel. Talks resumed last week in Vienna. If this round fails, too, despite the sudden flurry of optimism, the prospects for a return to the old nuclear deal will be bleak. The deal was highly problematic but remains the best of the bad options.
Imagine if we had to deal with Islamic Jihad or Hamas – and especially Hezbollah – in a situation in which Iran had crossed the nuclear threshold or could do so at will. For decades, Israel has avoided escalations with them because of the costs to the civilian home front. At a bare minimum, we would be far more restrained – and maybe deterred altogether from otherwise necessary military action. This should give great pause to the nuclear "heroes" who wish to scrap the old deal because it does not meet all of our expectations.
Iran and its proxies have adopted a strategy designed to bring about Israel's destruction through a decades-long process of attrition. We, too, will have to adopt a long-term strategy of our own. Unfortunately, there is no single action, or series of actions, that we can take that will solve the problem. For a frenetic democracy whose strategic culture is focused on immediate solutions to problems, the change required both in strategic approach and psychological disposition is not easy.
In 2005, Israel withdrew from every inch of Gaza, dismantling all 17 settlements there. It also dismantled four settlements in the West Bank, in a signal to the Palestinians that if they finally demonstrated their ability to rule effectively and end terrorism, Israel would go further. Instead, the Palestinians established a corrupt and genocidal theocracy in Gaza, alongside the corrupt dictatorship in the West Bank, and have repeatedly opened fire.
Operation Breaking Dawn started almost 17 years to the day after Israel's "disengagement" from Gaza, on August 15, 2005, reopening the debate regarding its wisdom. There is no black-and-white answer.
Detractors on the right conveniently forget that Israel was unable to prevent thousands of rockets from being fired even when it was in complete control of Gaza, or that Netanyahu voted in favor of disengagement. They are entirely correct, however, that Israel cannot allow the West Bank to become another Gaza, a radical terrorist enclave aligned with Iran, and a launching pad from which to fire at Tel Aviv and its suburbs. That is a total nonstarter.
Regardless of anything else, however, disengagement got Israel out of Gaza. IDF soldiers no longer patrol its hate-filled streets, Israel is no longer responsible for the lives of 2 million impoverished people with whom we have nothing in common over whom it has no right of sovereignty. That in itself is justification enough.
Moreover, disengagement constituted a vital first step toward separation from the Palestinians as a whole and the preservation of Israel's Jewish majority. Had Israel not withdrawn, over 50 percent of the population under its control today would not have been Jewish. Moreover, Israel has a clear border with Gaza today, which is why the international response to the various conflicts has been muted and Israel has even encountered a fair amount of support, even from Arab and Gulf states.
Disengagement was done incorrectly, unilaterally, instead of as part of a negotiated agreement with Palestinian commitments, stringent security arrangements and international (i.e. American) assurances. We cannot afford to make these mistakes again, although even if a future withdrawal is done correctly, there are no guarantees. Fear of the past, however, is a poor guide for the future. Moreover, those who seek absolute security fail to understand that it means absolute insecurity for the other side.
Peace with the Palestinians, should this ultimately become feasible, will undoubtedly entail considerable uncertainty and risk. Our current course provides for both far greater certainty and risk: certainty that we will continue to face never-ending hostilities and the risk that we will endanger our raison d'etre as a democratic and Jewish state.
To discuss critical national security issues in electoral terms, following a crisis, is almost sacrilegious, but the upcoming elections make it impossible to do otherwise. Indeed, everything is political today: Netanyahu has made it so by dragging the country into the fifth election in three and a half years, maybe soon a sixth, to save his own neck.
Operation Breaking Dawn was managed impressively was and rapidly brought to a successful close. In so doing, Yair Lapid and Benny Gantz demonstrated that Netanyahu, the claims of his acolytes notwithstanding, is not the only one anointed by God to be premier and that they, too, have what it takes. Even a small complication, however – a Hamas/Islamic Jihad rocket that causes casualties – could prove to be the decisive factor that puts Netanyahu over 61 seats and into power again.
Chuck Freilich, a former deputy national security adviser in Israel, is author of "Israeli National Security: A New Strategy for an Era of Change" and the forthcoming "Israel and the Cyber Threat: How the Startup Nation Became a Global Superpower." Twitter: @chuck_freilich
Click the alert icon to follow topics:
ICYMI
Ken Burns' Brilliant 'The U.S. and the Holocaust' Has Only One Problem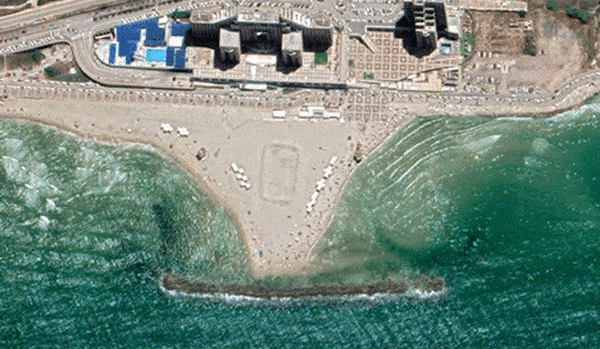 Facing Rapid Rise in Sea Levels, Israel Could Lose Large Parts of Its Coastline by 2050
Lapid to Haaretz: 'I Have Learned to Respect the Left'
The Mossad's Fateful 48 Hours Before the Yom Kippur War
As Israel Reins in Its Cyberarms Industry, an Ex-intel Officer Is Building a New Empire
How the Queen's Death Changes British Jewry's Most Distinctive Prayer