Opinion |
Erdogan's Big Lie: Why Turkey's President Rewrote the History of the 2016 Coup
For five years since the dramatic, bloody coup attempt, Erdogan has claimed traditional allies abandoned Turkey in its hour of need, justifying ongoing purges and his pivot towards Russia, China and Iran. This is what really happened – and why, as Turkey tries to reset ties with the West, it still matters
Supporters of Turkish President Recep Tayyip Erdogan in Istanbul's Taksim Square mark a month since the 2016 attempted coup
Credit: OSMAN ORSAL/REUTERS
15-16 July marks five years since the dramatic and bloody 2016 coup attempt in Turkey when a faction within the armed forces loyal to Fethullah Gulen, a Turkish Islamic preacher and U.S. green card holder, attempted to overthrow the democratically elected government.
Since then, Turkey's fragile democracy has all but collapsed, and the country's international orientation seems to have definitively shifted away from its traditional allies in the West.
After the coup attempt, Ankara embraced non-western global powers, such as Russia, China, Qatar and Iran.
Turkey's closer ties with Moscow, especially, was highlighted by many meetings and conversations between President Recep Tayyip Erdogan and his Russian counterpart Vladimir Putin between 2017 and 2020 and Turkey's purchase of Russian S400s, despite the sophisticated missile defense system posing a security risk to NATO hardware. Ankara's insistence in going through with the purchase led to Turkey's expulsion from the F35 fighter program.
Meanwhile, China's Belt and Road Initiative was embraced by Erdogan who called for China, as well as Turkey, to have major responsibilities in a new emerging world order.
In recent months, Turkey has sought to heal its relations with its traditional allies. Erdogan kept schtum about U.S. President Joe Biden's recent recognition of the Armenian genocide when they met last month at the NATO Summit. Ankara is standing down in the Mediterranean to avoid further conflict with Greece, Cyprus and the EU, and is also seeking to reconcile with Israel and Egypt.
But there is no clear sign yet that this will be sustained – and how willing Turkey's interlocutors are. A key implicit reason for their cynicism, if not suspicion, is the sore that Erdogan constantly scratches, and which has become foundational both to his increasingly repressive rule and to his foreign policy: The chronology of what he claims happened in July 2016.
To justify Ankara's pivot from its traditional allies, the Turkish government consistently touts an account which argues that on the night of the 15-16 July coup, Western countries did not stand by Turkey in what some have referred to as Turkey's 9/11.
This retelling adds that not only was there a lack of condemnation by the West towards the coup attempt, and in the period after, it took Western leaders a long time to visit Turkey, show solidarity and offer condolences.
This narrative – that the West abandoned Turkey during its hour of need – has been used by Erdogan to legitimize Turkey's foreign policy, which has left the country alienated in the international arena, with few friends and allies at a time when the country's ailing economy needs all the help it can get and Erdogan and his ruling AKP continue to see their ratings fall.
Some leaders in Europe, the United Kingdom and the United States, as well as prominent commentators and experts from leading think-tanks in both Europe and the U.S. seem to accept the tale that the West abandoned Turkey.
However, as this article will explain, this narrative is demonstrably false.
Western nations and organizations did in fact send swift messages in support of Turkey, its people, government and its democratic institutions while the coup was still underway. Although it was the case, broadly speaking, that Western nations could have been speedier to send senior officials to Ankara in the period right after the coup, Russia and China were even slower.
In other words, Ankara's distancing itself from the West was a choice, and the coup attempt of 2016 was the excuse.
First, a brief reminder of what took place on the fateful night of 15 and 16 July, five years ago.
Towards the late hours of 15 July, at around 10pm Turkish time, news trickled in that there was an ongoing coup attempt after shots were heard from inside of the military headquarters in Ankara. Troops loyal to the insurrection seized bridges over Istanbul's Bosphorus Straights, took control over Turkey's state broadcaster TRT, seized airports and grounded flights. Military planes sonic boomed and helicopters hovered overhead.
Into the early hours of 16 July, it was unclear whether the coup attempt would succeed. Erdogan appeared on CNNTurk, through his mobile phone, at 12:25am, while other ministers, like Prime Minister Binali Yildirim, managed to call citizens into the streets to resist the coup. How the emerging battle would end was anyone's guess, even when anti-coup forces seemed to be gaining the upper hand.
For example, the first group of pro-coup soldiers were arrested at 2:00am and at 2:30am a helicopter used by pro-putsch forcers was downed; however, at 2:42am the putschists bombed Turkey's parliament building in Ankara from the air, and did so for a second time just seven minutes later, while reports circulated that lawmakers were hiding in a bunker underneath parliament.
And while TRT resumed broadcasting at 3:00am, CNNTurk was taken off air after coup-loyal soldiers entered the control room 30 minutes later.
The turning point was at around 4am when a defiant Erdogan, having landed at Istanbul airport, avoiding capture, or having his plane shot down, appeared before his supporters to whip up momentum against the coup plotters. Two hours later, he again spoke to gathering crowds, by which time it became clear that the government's forces, supported by people on the street, had gained the upper hand.
Still, fighting ensued and by the time the putschists were finally defeated towards the late morning of 16 July, over 240 Turkish citizens had lost their lives.
The initial reaction from Western capitals during the early hours of the coup was to release statements and tweets noting concern for the ongoing developments and offer advice to their citizens in Turkey. However, as the events unfolded, Western nations and institutions explicitly voiced support for Turkey against the coup.
At 12:40am 16 July, (all times are Turkey local time) Federica Mogherini, then EU foreign policy chief, called for "restraint and respect for [Turkey's] democratic institutions." Thorbjorn Jagland, Council of Europe secretary-General, tweeted at 1:18am, when the outcome was far from clear – hours before Erdogan spoke to his supporters at Istanbul's Ataturk airport – that "Any attempt to overthrow the democratically elected leaders in a member state of the Council of Europe is unacceptable."
Perhaps the most important position was taken by the United States, Turkey's principal Western ally. Washington's position was unequivocal.
At 2:07am, when the balance of power was unknown, the State Department tweeted that both Secretary of State John Kerry and President Barack Obama agreed that "all parties in Turkey should support the democratically-elected Gov't of Turkey, show restraint, avoid violence." Then, less than 30 minutes later, Kerry informed his Twitter followers that he had telephoned his Turkish counterpart Mevlut Cavusoglu to express America's "absolute support."
At 2:08am, Steffan Seibert, head of the German government's press office tweeted that the democratic order of Turkey must be respected. He was soon followed at by NATO's General-Secretary Jens Stoltenberg, who issued a statement and a tweet at 2:34am, saying that he had called Cavusoglu and also called for "calm and restraint, and full respect for Turkey's democratic institutions and its constitution," adding that "Turkey is a valued NATO ally."
The following hour, before President Erdogan made his Istanbul airport speech, Spain's then Prime Minister Mariano Rajoy tweeted that his country "supports the democratic constitutional order in Turkey, a friendly and allied country."
At 3:10am, a joint statement was released by European Council President, Donald Tusk, European Commission President Jean-Claude Junker and the EU's High Representative for Foreign Affairs Federica Mogherini that read, "The EU fully supports the democratically elected government, the institutions of the country and the rule of law. We call for a swift return to Turkey's constitutional order."
In other words, before the fate of the coup was known, the Turkish government and Turkey's democratic institutions had received the overwhelming support of its primary allies in the West such as the U.S., NATO, the EU and major European nations. Then, as government forces gained the upper hand towards daylight, further statements of support flooded in.
Britain's then foreign secretary Boris Johnson called his Turkish counterpart to "underline the UK's support for the country's democratically elected government." Italy's foreign minister Paolo Gentiloni spoke of his "relief" that the coup had failed, and Spain expressed regret for the loss of life and sent condolences to the families of the victims and the people and authorities in Turkey.
Germany's chancellor Angela Merkel condemned the coup while commenting that it was "tragic that so many people paid for this coup attempt with their lives," while emphasizing Germany's support for democracy and the rule of law. Germany's foreign minister Frank-Walter Steinmeier said that he "sharply condemn[ed] all attempts to alter the democratic rule of law in Turkey through the use of violence."
EU foreign policy chief Mogherini issued an official statement condemning the coup and backing the country's democratic institutions and expressed condolences for the families and victims of those who were killed.
Considering that Ankara has consistently accused the West of abandoning Turkey in its hour of need, one would expect that Turkey's newfound, non-Western allies were quicker to support Turkey during the night of the coup. However, this was definitely not so.
Take the Islamic Republic of Iran, a country with which Turkey has sought stronger relations. Before the adoption of the nuclear deal in 2015, Iran even used a Turkish state-owned bank to subvert international sanctions in an oil-for-gold scheme. But Tehran didn't beat the West on coup night.
On 16 July, at 12:45am Turkish time (several minutes after the initial statement by EU policy chief Mogherini), Iran's foreign minister Javad Zarif tweeted his deep concern for the crisis in Turkey, adding, non-committedly, that "Stability, democracy and safety of Turkish people are paramount."
However, it was not until 3:43am that Zarif specified his country's opposition to the coup, stating that the "Turkish people's brave defense of democracy and their elected government proves that coups have no place in our region." In other words, Iran's solidarity with Turkey came later than the U.S., the EU and the majority of Turkey's allies in the West.
The response of Qatar, where Turkey set up a military base and shares overlapping geostrategic concerns, and to whom Turkey has turned for economic support, wasn't much quicker. Sure, the Emir of Qatar made a personal telephone call to President Erdogan later during the day of July 16 after the coup had been fully subverted, but the news of Qatar's initial condemnation of the coup was first reported at 2:34am – after the United States, the EU and Germany, and around the same time as NATO.
What about Azerbaijan, the "brother country" with which Turkey has linguistic, ethnic, commercial, historical and military ties? Baku's statement of solidarity was not released until as late as 8:42am when the coup had been all but quashed. President Ilham Aliyev's letter to Erdogan, addressed as "Dear brother," was not sent until 2pm (or 1.57pm according to the Azeri state news agency) on 16 July.
What about the responses of Russia and China?
It was not until as late as 7:39am on 16 July that it was reported that Beijing called for Turkey to "restore order and stability as soon as possible." At 12:10am it was reported that Russia's foreign minister Sergey Lavrov, who was standing next to the visiting U.S. Secretary of State Kerry who had just expressed his initial concerns about developments in Turkey, said, blandly, that it was important to avoid bloodshed and settle matters within a constitutional framework.
Meanwhile, as the events were unfolding Moscow's foreign ministry's expressed that it was "most concerned" about the situation especially in light of "the backdrop of the existing terrorist threats in this country and the armed conflict in the region." At around 2:06am Kremlin's press secretary Dmitry Peskov said that Moscow was "deeply concerned" about the news from Turkey.
These terse statements from Beijing and Moscow were hardly rousing words of solidarity and considerably less supportive than Turkey's traditional allies in Europe and North America.
The only semblance of distinctive engagement came from Moscow's foreign ministry which put out a statement as late as 9:20am on 16 July, when the coup attempt had been fully routed, that urged Turkey "to settle the problems without use of force, and to respect the constitutional order," and expressing readiness to work with the "legally elected leadership of Turkey."
But those words were late and paled in comparison to the more explicit and friendly backing Turkey received from the West.
Put simply, the notion that the West showed a lack of support to Turkey during its hour in need is factually incorrect. If anything, it is towards China and Russia that Ankara should level those kinds of allegations.
The other side of the narrative that Western powers did not show enough solidarity to Turkey rests on the notion that it took too long for the West to either send high level representatives or to telephone President Erdogan to show genuine camaraderie, and instead criticized Ankara's post-coup crackdowns.
This narrative points to the fact that Russia's President Putin called his Turkish counterpart on 17 July and the Emir of Qatar did so on 16 July, yet President Obama did not pick up the phone until 19 July.
However, this argument ignores the stark dilemma facing U.S. and European officials. How could they decry the coup attempt as an anathema to democracy and the constitutional order, but then with their next breath back to the hilt an authoritarian president who was not even hiding his intention of immediately embarking on a mass purge of his political opponents?
It is worth remembering that even before the coup, Erdogan and his government had already put Turkey's democracy under immense strain. In 2012, Reporters Without Borders described Turkey as one of the world's biggest prison for journalists. In 2013, the world had watched as peaceful demonstrators protesting the planned destruction of Istanbul's Gezi Park were brutally supressed. Subsequently, legislation was passed which severely crippled internet freedoms.
By 2015, the Kurdish peace process had broken down and renewed fighting had led to hundreds of deaths and hundreds of thousands of internally displaced persons while many Kurdish political figures were detained. Then, in November 2015, international monitors declared the country's general election was marred by "fear" and "unfairness."
Meanwhile, in the immediate post-coup period, on 16 July, ruling AKP lawmakers were discussing the possibility of Turkey reinstating the death penalty. The following day, in a sign of the purge that was to come, 6,000 people were detained with the expectation that this number would rise dramatically in the days and weeks ahead (which it did, to the tune of hundreds of thousands). Erdogan quickly declared the coup "a gift from God" for him to reshape a "new Turkey."
Adding to Western leaders' problems was the fact that from 2015 onwards, Turkey's internal security situation had deteriorated badly. The country was facing simultaneous terrorist onslaughts by both ISIS and the separatist Kurdistan Workers Party (PKK).
In October 2015, 109 civilians were killed after two ISIS suicide bombers detonated themselves outside the main Ankara railway station. In January 2016, another ISIS suicide attack killed 12 people, including 10 German tourists, in downtown Istanbul. Two months later, ISIS struck again in Istanbul, killing three Israeli and two Iranian tourists. In the same month in Ankara, the PKK killed 37 people by bombing a bus terminal.
On 20 June 2016, in Gaziantep, 57 Turks of Kurdish origin were killed in an ISIS suicide attack, and then, on 28 June, 45 people were killed after Istanbul's Ataturk Airport was attacked by ISIS suicide attackers who opened fire at the airport's entrances before detonating their explosive belts. Six months earlier, the PKK had exploded a device in Istanbul's Sabiha Gökçen Airport, killing an airport worker.
In other words, within six months, both of Istanbul's main international and commercial airports, Turkey's equivalent to London's Heathrow and Gatwick and New York's Kennedy and La Guardia, had been attacked by terrorists.
This meant that for Western leaders, flying to Turkey for a solidarity visit was no easy feat, laden with security dangers and the risk that shaking hands with high profile AKP political figures might get interpreted as a tacit approval of Ankara's ensuing purge of government critics. It would also give their imprimatur to the swirling talk of giving the president unchecked centralized powers, a constitutional 'coup' which was actualized in 2018.
Despite the logistical, security and normative dilemmas, Western states did send their officials to Turkey to convey their solidarity in person. Five days after the coup attempt, the UK sent Sir Alan Duncan, Minister of State for the Foreign and Commonwealth Office to Ankara where he visited parliament and met Prime Minister Yildirim. This was followed by several other ministerial visits by UK officials including Boris Johnson in September.
Despite the inevitable, unfounded but fecund conspiracy theories which featured heavily in Turkish pro-government newspapers, social media and were even repeated by some politicians that the U.S. itself was behind the coup, on 1 August 2016, Marine Corps Gen. Joseph F. Dunford Jr, chairman of the U.S. Joint Chiefs of Staff visited Ankara where he met his Turkish equivalent, as well as Yildirim.
Then, later that month, U.S. Vice President Joe Biden travelled to Turkey and met both Erdogan and Yildirim.
The Council of Europe's Jagland visited Turkey as early as 3rd August, and in early September, NATO chief Stoltenberg flew in, as did the EU's Mogherini and her colleague EU Enlargement Commissioner Hahn, who held discussions with Foreign Minister Cavusoglu.
So what about Russia and China? Were they any quicker to visit? No, not really – and they didn't send their most prominent envoys, either.
It was not until 3 August that China sent its vice foreign minister, Zhang Ming, to Turkey, a cautious choice by Beijing – Ming was a figure without any real decision-making influence. It wasn't until as late as 13 November that Beijing's foreign minister visited Ankara. That was hardly the lavish showering of affection that should have warranted Erdogan's comment that Turkey didn't need the EU and could instead join the Shanghai Cooperation Organization.
The first envoy sent by Russia was Chief of General Staff Valery Gerasimov who didn't arrive until mid-September. However, Gerasimov's visit was not a show of post-coup solidarity, but to discuss Operation Euphrates Shield, Ankara's then ongoing intervention in Syria. By then, Biden, Mogherini and Stoltenberg had already been and gone from Turkey.
Turkey never got a dedicated solidarity visit from Vladimir Putin, who only popped into Turkey on 10 October for a quick rendezvous to sign the Turkish Stream pipeline deal at the World Energy Congress. Instead, it was Erdogan who flew to Moscow in early August 2016 for his first post-coup overseas visit, to stand shoulder-to-shoulder with the Russian president, whom he called "my dear friend."
Despite the fact that Putin had failed to promptly dispatch Foreign Minister Lavrov, and that the summit was directed more to smooth over tensions over a Russian fighter jet downed by the Turkish air force the year before, Erdogan was gushing: "Your call straight after the coup was very pleasing for me and our leadership and our people," he declared.
Erdogan made a conscious choice to prioritize Moscow over Washington, Berlin, Brussels or London, and it was not according to the calibration of whom had denounced the coup quickest and most firmly, but which leaders would look away from Erdogan's subsequent open-ended weaponization of the coup to embed his own authoritarian power.
And this points to the actual, and important difference between the responses of the West and countries such as Russia, Azerbaijan, Iran and Qatar.
The messaging of European and North American leaders condemned the coup while emphasizing their support for Turkey's democracy and the rule of law, due process and human rights as a normative statement and to restate, sometimes pointedly, a key foundation and expectation of allyship. They directed their solidarity to the elected Turkish government, but also to the Turkish people at large.
The latter group tended to direct support towards Erdogan and his AKP government, and were almost solely concerned with reinforcing the regime's order and stability. There was no appeal to, or implicit support for, the citizens of Turkey.
The West's policy of swiftly condemning the coup while standing in solidarity with the Turkish people and their democratic institutions was appropriate, measured and correct.
Now, five years after the coup attempt, with Erdogan's post-coup purge pervading the military, civil service, parliamentarians, teachers, academics, journalists and judiciary, accompanied by extra-territorial renditions, Western policy makers, academics and analysts should not be fooled into thinking otherwise, regardless of what Ankara might say and how loud it may shout it, at home and abroad.
Dr Simon A. Waldman is a visiting lecturer and research fellow at King's College London. He is the co-author of "The New Turkey and Its Discontents" (Oxford University Press, 2017). Twitter: @simonwaldman1
Click the alert icon to follow topics:
SUBSCRIBERS JOIN THE CONVERSATION FASTER
Automatic approval of subscriber comments.

NOW: 40% OFF
ICYMI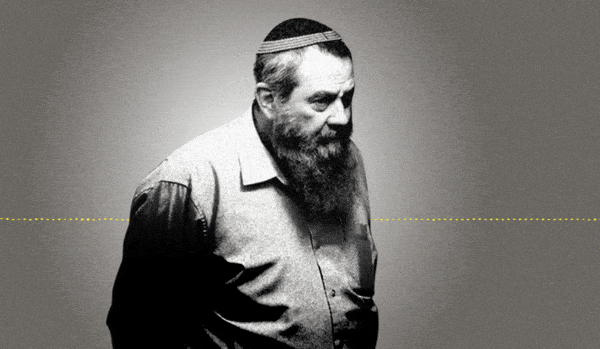 Jewish Law Above All: Recordings Reveal Far-right MK's Plan to Turn Israel Into Theocracy
Why I'm Turning My Back on My Jewish Identity
Down and Out: Why These New Immigrants Ended Up Leaving Israel
The Reality Behind 'The White Lotus' Sex Work Fantasy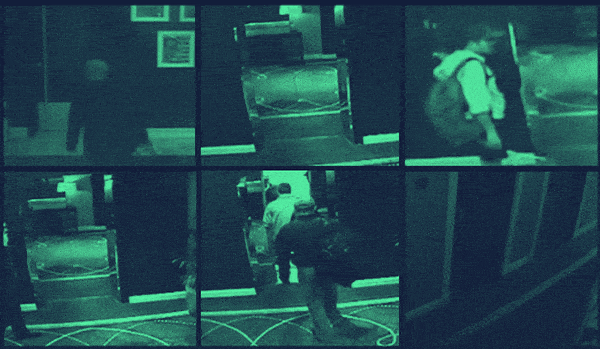 This 'Dystopian' Cyber Firm Could Have Saved Mossad Assassins From Exposure
Comeback Kid: How Netanyahu Took Back Power After 18 Months in Exile