Opinion |
How Saudi Arabia Is Pressuring Pakistan to Recognize Israel
Saudi Crown Prince Mohammed bin Salman wants Muslim Pakistan to 'normalize normalization,' the army wants open relations with Israel, the grassroots are shouting betrayal and Imran Khan could be the collateral damage
Pakistan's Prime Minister Imran Khan and Saudi Crown Prince Mohammed Bin Salman riding in a carriage during a welcome ceremony in Islamabad. February 18, 2019.
Credit: AFP
Pakistan's government achieved a new world record this week: in gaslighting. The subject: persistent rumors that Pakistan is reconsidering its definitive rejection of any moves towards establishing relations with Israel.
Last Thursday, Pakistan's Prime Minister Imran Khan revealed, in a TV interview available freely online and widely reported in the local and international press, that in the of Gulf states' normalization of relations with Israel, the United States and another country are pressuring Islamabad to recognize Israel.
Khan declared that the source of American pressure was "Israel's deep influence in the U.S. This [influence] was, in fact, extraordinary during Trump's stint" in office.
But when the interviewer probed if a "brotherly Muslim country" had been among those pushing Pakistan on Israel, Khan told him: "Leave this, let's move on." Khan continued: "There are certain things that we cannot say, because our relations with them [the Muslim countries pressuring Pakistan] are good. We don't want to upset them. Inshallah, let our country stand up on its feet, then ask me such questions."
Unsurprisingly, Khan's words made immediate headlines – in fact, they triggered into a full-blown media circus.
Every local publication pushed the story of Khan's revelation of the pressure being exerted for a move on Israel. Local English newspaper copy was swiftly quoted in the international press. When the leading English daily Dawn republished a report on the interview by Middle East Eye, the story reached its tipping point within Pakistan – and the great gaslighting began.
The Pakistani government itself tweeted the Foreign Ministry spokesman denying that Pakistan was under any U.S. pressure to recognize Israel, and calling media reports that directly quoted from the Khan interview a "fabrication."
But what the government establishment was doing, in effect, was to call the head of the government's own words an unsubstantiated fabrication. Indeed, the prime minister's own YouTube channel still features a livestreamed video of the interview.
Let's put the gaslighting and powerplay between Khan and his officials aside for a moment to parse what the prime minister was really saying.
It should be obvious that the "brotherly Muslim country" that Khan didn't want to name in the interview is Saudi Arabia. Riyadh's tacit approval has been a key factor in the normalization agreements between Israel and both the UAE and Bahrain. When approached for comment, both a serving Pakistani diplomat and a senior military official confirmed to me that Saudi Arabia was the other key source of pressure on Pakistan, apart from the U.S.
Riyadh has been arm-twisting Islamabad for months, because Crown Prince Mohammed bin Salman wants to "normalize normalization," before Saudi Arabia makes a formal move towards Israel. Pakistan, the world's second most populous Muslim majority state, and the only nuclear-armed one, would provide a decent scoop for normalization, extending the new geopolitics into South Asia.
And Riyadh holds a strong card: a $2 billion loan which keeps Pakistan afloat, but whose extension is in doubt – a subject of much anxiety in Islamabad. Khan was asked in the interview what options he has if Saudi Arabia refuses to rollover the loan, as has been rumored: "It won't," Khan said, and continued: "Our relations with Saudi Arabia are perfectly fine."
It's the army, not the prime minister, that really manages diplomacy in Pakistan, and engineered Khan's rise to power as just the latest move maintaining its hegemony. The Pakistani army, which has developed a lucrative business out of fighting Saudi proxy wars in the Middle East, would actually embrace the formalization of ties. That's because they would help Islamabad counterbalance India's large-scale defense deals with Israel.
The military is actually encouraging its favorite journalists to appear on Israeli news channels to present the case. Indeed, 15 months ago, pro-establishment journalists were encouraged to float the idea of forming relations with Israel as a trial balloon, testing and trying to soften popular reaction. Bearing in mind the heavily censored nature of local media, those efforts must have had important sponsors.
It is no coincidence that the vast majority of the decades-old history of informal relations with Israel has been orchestrated by the Pakistani army – from collaborations between Mossad and the Inter-Services Intelligence (ISI, the country's most powerful national security agency), to the only formal meeting of the countries' foreign ministers, which occurred during the military rule of Pervez Musharraf.
The army doesn't have to take any political ramifications into consideration, but also largely controls the Islamist pressure groups often used to rile up religious outrage to intimidate the country's civilian leaderships. And it's the army leadership, not the foreign ministry, that has been dealing directly with the Saudi regime.
While Khan and his Foreign Minister Shah Mehmood Qureshi might have little actual say in foreign policy matters, or even know what negotiations are going on, their venting can often hint at what is being decided on their behalf.
In August, Qureshi's shocking public criticism of Saudi Arabia (also in a TV interview), focusing on the Gulf's failure to back Pakistan's position on Kashmir, created diplomatic pandemonium. Khan going public over the pressure exerted by Riyadh and Washington might provide indications as to what is being cooked up on the Israel front.
If the military is in cahoots with Riyadh to push for movement on Israel, they will still, for appearances' sake, need the country's political leader to sell the plan domestically. And if Khan wants to keep his job, that's what he'll have to do.
It's an unwelcome task for Khan, and an enormous challenge for a country where hostility towards Israel and Jews, and conspiracy theories about their nefarious influence, are exceptionally deep-rooted.
So how can Khan sell it? How can he reverse grassroots pride in Pakistan's determined rejection of Israel? And how can he watch his back from the angry pushback, which can make the task seem more like a suicide mission? The interview offers initial, tantalizing clues.
While he rehashed his usual reference to founding father Muhammad Ali Jinnah, who predicated any relations with Israel on Palestinian rights, Khan was significantly less categorical than in the past.
Khan declared there could be no accommodation with the Zionists "until the Palestinians get their…" And then he hesitated. The TV host suggested he complete the sentence with "state," but Khan demurred, repeating twice, "a just settlement…one that they are satisfied with."
That attempt to move the goalposts was bolstered by another answer he gave. When the TV interviewer pressed Khan on whether Pakistan has been offered carrots to ratify relations with Israel, Khan replied: "Life is about compromise… but you have to decide which compromise you will do and which ones you won't." Injecting the word "compromise" into the Israel debate is already a big step away from ideological purism.
Khan then offered a Quranic rationalization for historical compromises, saying Muhammed "compromised during the Treaty of Hudaybiyyah for a big goal."
Again, Khan was asked if incentives had been offered, and he responded almost coyly: "They might have, like they might have offered others…But if you ever see any compromise from me, it would be to reach a big goal."
From acting obediently as Riyadh's client state, backing the Saudis during the backlash over the Khashoggi murder, supporting the Islamic Military Counter Terror Coalition (a Saudi pet project for its regional wars, turning away from Tehran, Khan's Saudi constancy has wobbled recently, with his foreign minister's broadside on Saudi perfidy and his own reference in the interview to ending MBS's war in Yemen.
But with Khan's apparent certainty that the Saudis will now sustain financial aid to Pakistan, and his broad hints that painful but profitable compromise on Israel may be necessary, it seems like the premier is ready to rejoin Riyadh – and Washington.
One wild card that Khan will have to negotiate is what policies the Biden administration will pursue in the region. Khan alluded to the "extraordinary influence" of Israel on the Trump regime in his interview, but Islamabad would be more interested in Biden's policy in Afghanistan, where Pakistan was a broker of the still-stalled deal between the U.S. and the Taliban.
Pakistan still has some wiggle room: with China courting Pakistan with financial incentives, the U.S. might have to counter those offers, as part of the new cold war brewing between the two. Playing off each side might allow Khan to allay decisive pressure from the White House for a move on Israel.
But it's at home that Khan has to survive. This week, Khan was given a mild preview of what might lie in store if ties are formalized with Israel under his watch – not least, from the massed ranks of Islamist parties and activists.
The protests of just 5,000 members of one such group, the Tehrik-e-Labbaik Pakistan, led to the capital city being effectively locked down; the security services blocked highways into the city, turned off cellphone coverage and responded to armed demonstrators with thousands of rounds of tear gas.
The group's "anti-France" protests – to express (belated) outrage over Charlie Hebdo's republication of Prophet Muhammad's cartoons. The protest only dispersed after the government "agreed" to their peculiar and improbable set of demands, including the "expulsion of the French ambassador" and an official "boycott of French products." Pakistan being reliant on, among others, French financial assistance, there is no chance these agreements will actually be honored.
The media is increasingly full of accusations that recognizing Israel would constitute betrayal. The Islamist backlash is inevitable given that tens of thousands belonging to Jamaat-e-Islami last month rallied against Israel's deal with the UAE.
Unluckily for Khan, at the same time he's being accused of betrayal over Kashmir, Pakistan's other existential; cause, with rumors of a backdoor understanding between Islamabad and New Delhi.
Agreeing to a Kashmir compromise, especially in close proximity a compromise deal with Israel, could prompt bedlam in a country with a light trigger-finger for street violence.
But as the anti-France demo showed, Islamist thugs cannot actually hold the capital hostage, and force government concessions, without the operational backing of at least part of the military establishment. Given that the military is perfectly happy with, if not pushing, the move on Israel, Khan's best bet would be to keep the military on his side to avoid the Islamists' wrath, and compensate for his loss of support elsewhere by engineering another round of elections.
But a big question mark remains over the prime minister's fate. He would likely need all-out army support to dodge the Israel normalization-Palestine betrayal bullet. But the army might calculate that to gain the objective of normalization, without having to accrue direct blame, it might be much more convenient to scapegoat Imran Khan.
And, right now, opposition leaders, including even the harshest critics of the military's political hegemony, are jostling to replace Khan as the Pakistani army's next puppet.
Kunwar Khuldune Shahid is a Pakistan-based journalist and a correspondent at The Diplomat. His work has been published in The Guardian, The Independent, Foreign Policy, Courrier International, New Statesman, The Telegraph , MIT Review, and Arab News among other publications. Twitter: @khuldune
Click the alert icon to follow topics:
ICYMI
The Artist Who Survived Auschwitz Thought Israel Was 'Worse Than the Concentration Camp'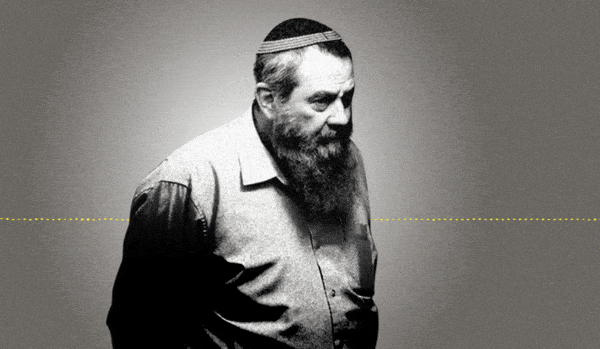 Jewish Law Above All: Recordings Reveal Far-right MK's Plan to Turn Israel Into Theocracy
Why I'm Turning My Back on My Jewish Identity
Down and Out: Why These New Immigrants Ended Up Leaving Israel
The Reality Behind 'The White Lotus' Sex Work Fantasy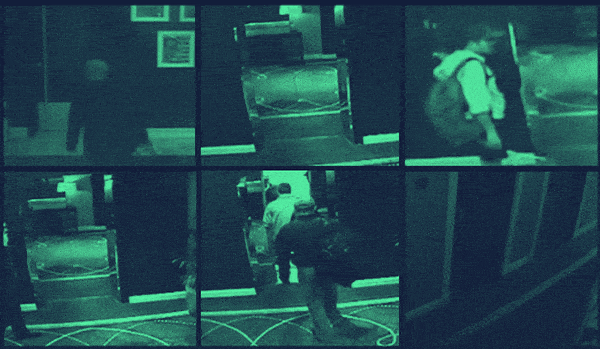 This 'Dystopian' Cyber Firm Could Have Saved Mossad Assassins From Exposure