Opinion |
Why Israel's Settlers Aren't Scared of Joe Biden
A Biden administration will end the unprecedented Trump White House access given to the settler movement and their ambitions. But history teaches us that whoever is in power, the settlers keep marching on
Under Trump, the settler movement has had unprecedented access to the U.S. government, including the White House. Under Biden, all this is about to end
Credit: Carolyn Kaster/AP
After the most polarized and protracted U.S. presidential election in modern history, we now know that the next president of the United States is going to be Joseph Robinette Biden Jr., even if the GOP still wants to hold back the tide.
As Trump critics celebrate, from London to New York, there are a few places where the majority of the population is either resistant to reality, or is in mourning: Alabama, Mississippi, Wyoming, and...Israel.
Although Donald Trump was historically unpopular around the world, and dragged the reputation of the U.S. down with him, Israel has consistently been one of the few (democratic) countries where a stark majority of the population supported the outgoing president.
Most settler leaders also supported Trump over Biden. And who could blame them?
Under Trump, the settler movement has had unprecedented access to the U.S. government, including the White House. Representatives from the Yesha Council, the leading Israeli settler representative organization, have met with senior administration officials, including Trump's Middle East envoy, Jason Greenblatt. In addition, Trump appointed an openly pro-settler ambassador to Israel, David Friedman, a long-time donor to hardline settlements and an outspoken supporter of West Bank annexation.
There is no doubt that all of this is about to end. Settler leaders should not expect an invitation to Biden's inauguration party.
The next U.S. ambassador to Israel will probably be a supporter of the (moribund) two-state solution, not a donor to the settlements on record as saying Israel has a "right" to annex permanently parts of the West Bank. Instead, s/he will criticize Israel's ever-expanding settlement of the occupied territories.
In some ways, it will be a return to the Obama era, which the Israeli (and U.S.) Right has successfully painted as particularly bad for Israel.
By February 2016, a staggering 63 percent of Israelis considered Obama "the worst" U.S. president for Israel in the preceding 30 years. His presidency was characterized by political clashes with Netanyahu, who would successfully play the victim in a sympathetic U.S. Congress.
Never mind that Obama did little to actually halt, let alone reverse, the expansion of illegal settlement in the West Bank, and oversaw the (then) biggest U.S. military aid package to Israel in history. While Obama might not have had a special connection to Israel, in itself a remarkable characteristic for a U.S. president, he was far from an "anti-Israel" president.
The settler movement knows this, of course. In sharp contrast to their cartoonish image as irrational fanatics, settler leaders are exceptionally shrewd in reading and playing the political context within which they operate. David Elhayani, head of the Yesha Council, told the Washington Post, "Under Obama, we built more houses [in settlements] than we have under Trump." And it could be even better under Biden, whom both he and Netanyahu have called "a friend of Israel."
It's not only because of this precedent that the Israeli Right has little reason to fear a Biden-Harris administration. During the party primaries, as more and more outspoken critiques of Israel were heard within the Democratic camp, Joe Biden literally said, "I am a Zionist. You don't have to be a Jew to be Zionist."
And, like Biden, incoming Vice-President Kamala Harris has a long record as a staunch defender of Israel. Veteran JTA reporter Ron Kampeas has described her, strikingly, as "more AIPAC than J-Street."
So does a Biden presidency mean a return to America's old bipartisan pro-Israel status quo? Not really.
Eight years of the Israeli prime minister's active and open meddling into U.S. party politics have left its mark on the Democratic Party. Even pro-Israel politicians like Biden won't forget Netanyahu's pro-GOP politicking during the Obama era.
Since openly supporting Mitt Romney in the 2016 U.S. presidential elections, Netanyahu has played a major role in damaging the bipartisan consensus on Israel and making the country a partisan issue. While the Democratic establishment has largely remained a staunch supporter of Israel, a new generation of leaders, including "The Squad," express a growing skepticism of the progressive base and will represent it in Congress.
The United States will return to a slightly more critical but overall supportive position towards Israel, albeit filtered through a tense relationship with Prime Minister Netanyahu. While trying to expand on the "Abraham Accords," between Israel and Bahrain and the United Arab Emirates, the Biden administration will disregard the rest of Trump's largely ignored "Peace for Prosperity" plan. They will also try to restart the largely abandoned peace talks with the explicit aim of reaching a two-state solution, and demand a halt to further settlements in the West Bank.
While this sounds like bad news for the settler movement, history teaches us that whoever is in power, the settlers always get something out of it.
Sure, the settlers were outspoken supporters of Trump, but most of its leaders actually rejected his carefully modulated support for partial annexation, because it still was not enough. In fact, Yesha head Elhayani recently called the Abraham Accords, with their precondition of an annexation freeze, a "scam" - and even stated that Trump "is no friend of Israel."
This is a useful reminder of both the extremity and the fierce independence of the settler movement.
What makes the settler movement so powerful is that they will work with anyone, but are loyal to no one but their cause. In their framing, everything the settlers get, is simply the righting of a historic wrong, whereas anything not freely given to them, is a betrayal of the Jewish people.
While the U.S. will return to supporting a two-state solution, and reject settlement expansion, the Biden administration is unlikely to actually carry through with its threats. Whomever is in power in Washington, or Jerusalem, the settlement enterprise continues to expand.
Regardless of the U.S. election results, the Israeli right remains in power, and just months after Israel promised to freeze plans to annex parts of the West Bank (the quid pro quo for normalizing relations with the UAE and Bahrain), the Higher Planning Council of the Israeli Civil Administration has approved thousands of new settlement units.
And, finally, the settler movement will join the broader Israeli (far) right in painting the Biden administration as an anti-Israel government and a threat to Zionism. It's only a short hop to accusing Biden of antisemitism, as Likudniks, evangelicals and U.S. hard right conservatives did with Obama.
This characterization will be easily accepted by the conservative Jewish establishment and the Religious Right in the U.S., who will mobilize their allies in Congress and channel even more millions into the settler enterprise.
In fact, over the past decade, right-wing U.S. donors and evangelical groups have brought thousands of volunteers to Jewish settlements and invested millions in projects in the West Bank and East Jerusalem.
While the settlers wanted Trump, they will be fine under Biden. They will lose the unprecedented support from both the U.S. president and U.S. ambassador, but they will also regain some independence from them. Even Trump would not have supported the full annexation of Eretz Yisrael, and the settler movement won't settle for anything less.
With Biden in the White House, and various Republicans, including territorial maximalists, positioning themselves for a 2024 run, the settlers will be well-positioned to maximize their financial and political support from the U.S. Right, from the Zionist Organization of America through Mike Pompeo to Christians United for Israel to Sheldon Adelson, all reveling in their noisy opposition to a Democratic White House.
Sivan Hirsch-Hoefler is Associate Professor in the Lauder School of Government, Diplomacy & Strategy of the IDC Herzliya
Cas Mudde is the Stanley Wade Shelton UGAF Professor in the School of Public and International Affairs of the University of Georgia. His new 'Radikaal' podcast covers radical aspects of politics, music and sports. Twitter: @casmudde
Their new book, The Israeli Settler Movement: Assessing and Explaining Social Movement Success, will be published this month by Cambridge University Press
Click the alert icon to follow topics:
ICYMI
Ken Burns' Brilliant 'The U.S. and the Holocaust' Has Only One Problem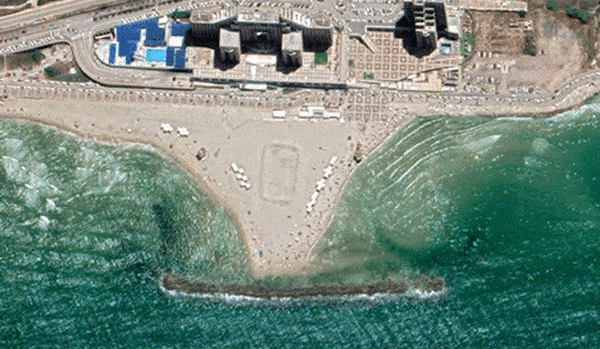 Facing Rapid Rise in Sea Levels, Israel Could Lose Large Parts of Its Coastline by 2050
Lapid to Haaretz: 'I Have Learned to Respect the Left'
The Mossad's Fateful 48 Hours Before the Yom Kippur War
As Israel Reins in Its Cyberarms Industry, an Ex-intel Officer Is Building a New Empire
How the Queen's Death Changes British Jewry's Most Distinctive Prayer