Opinion |
Can a Nuclear-armed Saudi Arabia Be Israel's Partner for Peace?
Riyadh is systematically building a nuclear infrastructure that it could easily flip from civilian to military purposes. A Saudi Arabia whose strategic interests align with the U.S. and Israel today may be a very different country down the line
Saudi Arabia Crown Prince Mohammed bin Salman. April 9, 2018.
Credit: Francois Mori / אי־פי
While Israel's prime minister was busy subjugating an entire nation to three rounds of elections and nearly a fourth, to the self-inflicted catastrophe known as West Bank annexation, and to his dismal failure to address the COVID and economic crises, he seems to have dropped the ball on one of Israel's most serious national security challenges: The nuclearization of the Middle East, which continues not only unabated, but with even more momentum.
This issue intersects in significant ways with both the Iran nuclear issue and the normalization process speeding ahead between Israel and various Gulf states.
A nuclear Middle East is no longer just a matter of Iran alone. There are nuclear programs, nominally civilian, in four other countries currently considered friendly to Israel, as well. To be sure, all four reflect legitimate energy needs, but experts in the field are convinced that natural gas or renewable energy sources would provide cheaper and more efficient alternatives.
Bitter experience teaches us that civil nuclear programs in the Middle East have a nasty tendency to morph into the technological basis for military ones. Iran's nuclear program, too, was at least partly motivated by true energy needs.
The United Arab Emirates, our diminutive newfound friend, just became the first Arab state to operate a nuclear power reactor, the first among four in the country under construction by a South Korean firm.
Fortunately, the UAE agreed to adhere to the American "gold standard" and to forgo an independent nuclear fuel cycle, thereby minimizing the dangers that the reactors will be misused for purposes of nuclear proliferation. However, it's important to note that the UAE, which has vast financial resources and even greater ambitions, is now gaining the technological knowhow and infrastructure for a future military nuclear program, should it so wish.
In Egypt, construction of four Russian power reactors, to be completed by 2026, is scheduled to begin the middle of next year. The necessary preliminary measures, prior to breaking ground, are already underway.
In Turkey, two of four planned Russian reactors are already under construction, all to be completed by 2025. Last year, President Erdogan stressed his nation's right to obtain nuclear weapons, partly as a response to the nuclear capabilities he attributed to Israel.
The most worrisome news comes from Saudi Arabia, which is systematically building a civil nuclear infrastructure that could easily be reconfigured into a military one.
A research reactor near Riyadh, constructed with Argentinian assistance, will be operational within months. An undeclared site in north-western Saudi Arabia, which U.S. intelligence suspects may be for processing natural uranium, a critical stage in building an independent nuclear fuel cycle, is currently under construction, with Chinese help. Another undeclared site, near Riyadh, is also suspected of being part of a nuclear program.
A South Korean company is designing a power reactor for the Saudis, the first of many planned. A Chinese-built facility for the manufacture of ballistic missiles, which could potentially carry nuclear warheads, is also under construction in Saudi Arabia.
Given these developments, the U.S. is increasingly concerned that the Saudis may be hiding additional sites and that the nuclear program may not truly be a civil one, as claimed.
Unlike the UAE, the Saudis rejected the American demand that they forswear an independent nuclear fuel cycle, greatly exacerbating concerns regarding their intentions. Saudi nuclear and missile cooperation with China, which does not impose stringent limitations on such cooperation, as the U.S. does, further increases the level of concern.
Taken together, these developments increase concerns that the Saudis have adopted a policy of "nuclear hedging," i.e. creating the basis for a future nuclear option, should they decide to opt for one.
And what is the latest progress report from Iran? Construction is underway on a second Russian power reactor, out of three slated for completion by 2028. Iran has essentially renounced its commitments to the 2015 nuclear deal, and is now just months away from having sufficient fissile material for a first bomb.
U.S. efforts to ramp up the pressure on Tehran, by extending the Security Council ban on sales of conventional weapons to Iran, due to expire in October, have failed. Moreover, the current attempt to use the "snapback" sanctions embedded in the nuclear deal President Trump withdrew the U.S. from (intended to act as leverage, forcing the UN Security Council to extend the weapons ban), is now more likely to bring about the deal's final demise, and an acceleration of Iran's nuclear program.
To date, American pressure has achieved only one unequivocal outcome – a dangerous strengthening of relations between China and Iran, including military ties.
Bottom line is, while Iran is making steady progress towards a nuclear "breakout" capability and the entire region is moving closer to the nightmare scenario of a Middle East with multiple nuclear actors. These processes will still take years to play out, but the basis is being laid now, on Trump's and Netanyahu's watch, and reflect the collapse of the non-proliferation policy they have jointly pursued. Four more years of this and some of these processes will have passed the point of no return.
The so-called "Begin Doctrine," which states that Israel will take all measures, including military ones, to prevent a hostile actor in the region from achieving nuclear weapons, has been implemented so far in the cases of Iraq and Syria, but not Iran.
Four more states, Saudi Arabia, UAE, Egypt and Turkey, now join Iran in the list of those against whom the Begin Doctrine may no longer be applicable. All four share two common factors: all are American allies and enjoy, at least to some degree, an American guarantee for their security. Secondly, Israel has peaceful relations, official or unofficial, with them all. Bombing is presumably not an option.
Israel must encourage the next U.S. administration to stand firmly behind the demand that the Saudis adopt the "gold standard" and forgo an independent nuclear fuel cycle, even if this risks a temporary rift between the Americans and Saudis.
The Saudis are a crucial link in both American and Israeli policy towards Iran, but not if this means that they pursue a military nuclear program of their own. A Saudi Arabia whose strategic interests align with those of the US and Israel today, may be a very different country down the line. It is already undergoing dramatic domestic change.
The Trump administration has wavered regarding the gold standard, but there is bipartisan support in Congress for the demand that the Saudis adopt it.
In order to reach a new deal with Iran, before it truly becomes a nuclear threshold state, or actually crosses the threshold, the next U.S. administration should take advantage of the economic leverage that the Trump administration has succeeded in creating.
It is, however, high time that we in Israel came to terms with a bitter reality: To reach a better nuclear deal, we will have to offer Iran far-reaching incentives, otherwise it will not negotiate.
To this end, Israel must decide what demands are absolutely critical for it and where we can make concessions, so that we can present a coherent position to the next administration as soon as possible, before events play out with, or without, our input. It is abundantly clear that Joe Biden is infinitely more competent to reach a new and better deal on Iran's nuclear ambitions than Donald Trump.
If the Begin Doctrine truly is no longer applicable to Iran, or at least to the four 'friendly' additional states with nuclear programs, Israel's options will be limited.
Assuming that regional disarmament is not in the cards, we will be left with three paths: an end to Israel's own "nuclear ambiguity," which is unlikely to actually strengthen Israeli deterrence; a defense treaty with the U.S., which will not solve the nightmare of a Middle East with multiple nuclear actors; and a possible regional security alliance with the Sunni states, preferably following a peace agreement with the Palestinians.
In order to increase the prospects that at least some of these options actually materialize, it is essential that we rebuild our relationship with the Democrats, who may well lead the U.S. after the November elections, and do our utmost to achieve progress with the Palestinians, or at least demonstrate which side is the obstacle.
But instead of investing thought in these critical issues of national security and even survival, Israel is totally preoccupied by the never ending political and legal machinations of a premier whose sole concern is saving his own neck, and who has long forgotten about the dangers of regional nuclearization. Our Sun God casts only a deep shadow.
Chuck Freilich, a former deputy Israeli national security adviser, teaches political science at Columbia and Tel Aviv universities. He is the author of "Israeli National Security: A New Strategy for an Era of Change" (Oxford University Press, 2018). Twitter: @FreilichChuck
Click the alert icon to follow topics:
ICYMI
Ken Burns' Brilliant 'The U.S. and the Holocaust' Has Only One Problem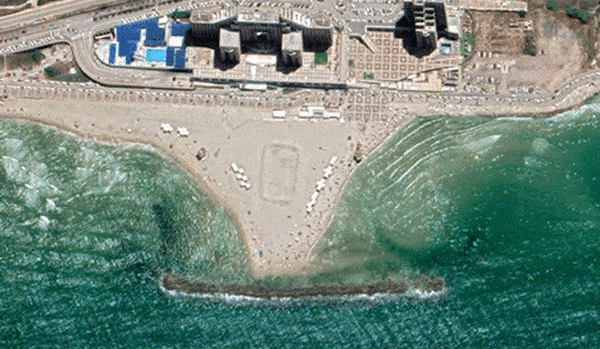 Facing Rapid Rise in Sea Levels, Israel Could Lose Large Parts of Its Coastline by 2050
Lapid to Haaretz: 'I Have Learned to Respect the Left'
The Mossad's Fateful 48 Hours Before the Yom Kippur War
As Israel Reins in Its Cyberarms Industry, an Ex-intel Officer Is Building a New Empire
How the Queen's Death Changes British Jewry's Most Distinctive Prayer