Opinion |
I Want Israel and Sudan to Make Peace. But Not Like This
With meetings midwifed by the UAE, Mossad and Mike Pompeo, Israel is pushing for normalization with Khartoum, ground zero of the Arab boycott. But its strategy prioritizes contact with Darfur genocide perpetrators, not Sudan's civilian government
Celebrations in Khartoum marking first anniversary of mass protests that led to the ouster of former president and longtime autocrat Omar al-Bashir, Sudan, November 19, 2019.
Credit: ,AP
The shift from hostility to normalization between Israel and Sudan is a move whose significance cannot be overstated.
The last time the two countries had even economic relations was before the Sudan gained independence in 1956. An historical transformation of this scale requires solemn courage and resolve, not least from Sudan.
The Sudanese leadership's unprecedented confidence in moving toward normalization with Israel is taking place in the wake of an enormous shake-up in Sudan's political culture: after an historical popular uprising that led to dictator Omar al-Bashir's removal from office just over a year ago.
The momentum for change, brewing since al-Bashir's ouster in April 2019, received a considerable boost with the UAE's normalization agreement with Israel. Indeed, the UAE has played midwife to Israel-Sudan ties, facilitating the first meeting between Israeli Prime Minister Benjamin Netanyahu and Abdul al-Fattah al-Burhan, head of Sudan's Sovereign Transitional Council in February this year.
The UAE deal definitively fractures the unified position of the Arab League against normalization with Israel which was declared, famously, in Khartoum itself in 1967. That summit is colloquially known as the "Summit of Three NOs": No to peace with Israel, no to recognition of Israel and no to negotiations with Israel.
Secretary of State Mike Pompeo's visit this week, the United States has clearly demonstrated how far it is also an active participant in the Israel-Sudan normalization process.
I have a unique vantage point on this situation: I am a Sudanese national who lived in Israel for more than ten years.
The basic truth of the matter is that Israel exists. And the fact that over 6000 Sudanese nationals live in Israel, where they have sought and continue to seek asylum, underscores the importance of normalization. Yet there are major issues raised by these recent steps towards normalization.
From the standpoint of economics, the move seems wise for Sudan. The December 2019 uprising intended to correct historical wrongs, and to establish a new Sudan that would be peaceful and sovereign, with a government that would act in the interest of the Sudanese people. Some argue that relations with Israel would not guarantee economic benefits; I'm afraid I have to disagree.
But even assuming that there are no economic benefits to a relationship with Israel, what are the economic benefits of boycotting Israel? Sudan has been boycotting Israel since its independence, and now, 66 years later, beset by economic and political crises, we are on the verge of becoming a failed state. Isn't it time to try something new?
However, there are serious moral and ethical concerns regarding this process. As I wrote earlier this year in Haaretz (Once Again, Netanyahu Embraces Africa's War Criminals, and Not Its Democrats) in his high-speed quest for normalization, Netanyahu seems utterly indifferent to the character of the regimes with whom he engages, whether African or Arab states.
Netanyahu would have been more than aware who Abdul al-Fattah al-Burhan was when they met in Uganda. Today, al-Burhan is head of Sudan's Sovereign Transitional Council, a joint military-civilian transitional council that seized power after Bashir was deposed.
But his history is far more grim: Al-Burhan is alleged to have recruited the Janjaweed militia in Darfur and directly participated in the genocidal crimes carried out against the people of Darfur, whose victims include my own family.
Sudan is currently in an extremely fragile situation. It is led and dominated by leaders of those Janjaweed militias, who've newly renamed themselves as the "Rapid Support Forces," in a rebranding effort to obliterate their brutal past, present, and future.
Whatever relations Israel establishes with Sudan's current leadership will be translated, in reality, into the empowerment of the military junta that has terrorized millions of Sudanese people, including those who made their way to Israel seeking its shelter. The normalization process and thus run the risk of undermining the noblest uprising for human rights and liberty in Sudan's history.
Neither al-Burhan nor Netanyahu have the moral authority to determine the fate of the two nations' relations. I will leave it Israelis to make their case against Netanyahu, but as a Sudanese national from Darfur, I believe that al-Burhan, henchman and murderer, is not a competent or legitimate leader for our country, and that his presence in the political sphere is an offense to the victims of genocide in Darfur. He should be behind bars, not sitting comfortably in the highest office of our nation.
And I am terrified to hear that the head of Israel's foreign intelligence service, the Mossad, met with Mohamed Hamdan Dagalo. Also known as Hemedti, Dagalo is the Janjaweed militia's commander. What I feel about Hemedti is exactly the same as Israelis feel about the leaders of Hamas and Hezbollah.
This is painful and unacceptable, precisely because Israel does not have to do this. We have a civilian cabinet. We have the most popular prime minister Sudan has ever known, Dr. Abdalla Hamdok. Every country engaging with Sudan must first ask itself: Are we empowering democracy and human rights? Or are we normalizing oppression and death?
At least Pompeo nominally reaffirmed the U.S.'s support for democratic principles in Sudan by meeting in Khartoum first with Hamdok and not al-Burhan, whom he met straight after. But that can't allay my concerns. Only months ago, Pompeo extended an invitation to al-Burhan to visit the U.S. That visit was (fortuitously) deferred due to the COVID-19 pandemic.
But there have been ellipses of judgment on both sides. One of the Transitional Government's main missions is to bring back Sudan into the international community, and it is the mission of PM Hamdok's cabinet to do so.
Therefore I was stunned to hear PM Hamdok state that normalizing with Israel is not within his government's mandate, and therefore couldn't be considered till 2022. Hamdok's statements reflect utter weakness, even though he is the most popular PM in Sudan's history. Ironically, according to Hamdok's interpretation, Sudan's prime minister has a mandate to rebuild relations with the whole of the international community but not with Israel.
I myself, in common I believe with a significant proportion of other Sudanese, would support normalizing with Israel if that process were led by civilian leaders, with the backing of the military junta, but not vice versa.
For more than a decade, Israel has refused time and again to embrace the victims of atrocities seeking asylum in Israel. Instead, Israel appears all too comfortable embracing perpetrators like al-Burhan, the orchestrator of war and death in Darfur. To that end, I am concerned that these normalization efforts will negatively impact the standing of refugees and asylum seekers in Israel.
The recent events in Darfur, from daily murder to land confiscation, are a testament to how dangerous it is for Darfurians to remain in Darfur. I am horrified to imagine what will happen to Darfurians who, in the light of 'peace' with Sudan, will be deported from Israel back to Sudan; and I have no reason to believe that Israel's government would refrain from doing so, in the context of a future agreement.
Eventually, Sudanese refugees and asylum seekers will have to go back to their home when it is safe and peaceful. But until that happens, any normalization between Israel and the military junta led by al-Burhan will only undermine Sudan's popular efforts at democratic transformation.
And it risks violating the fundamental rights of asylum seekers anywhere: the right not to be involuntarily returned to the places where their lives and freedom will be threatened.
Mutasim Ali is a Legal Consultant at Project Expedite Justice and a graduate of International and Comparative Law from George Washington University. Twitter: @mutasimali3
Click the alert icon to follow topics:
ICYMI
Ken Burns' Brilliant 'The U.S. and the Holocaust' Has Only One Problem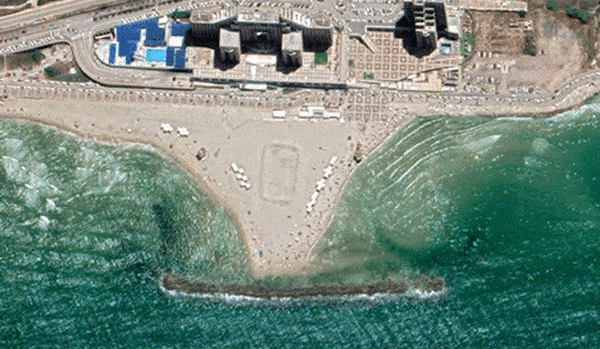 Facing Rapid Rise in Sea Levels, Israel Could Lose Large Parts of Its Coastline by 2050
Lapid to Haaretz: 'I Have Learned to Respect the Left'
The Mossad's Fateful 48 Hours Before the Yom Kippur War
As Israel Reins in Its Cyberarms Industry, an Ex-intel Officer Is Building a New Empire
How the Queen's Death Changes British Jewry's Most Distinctive Prayer