Analysis |
Lebanon's Protest Has Only One Solution, and It's Nowhere in Sight
With long and tiresome negotiations expected over the country's next government, the question is how long the public can wait while avoiding violent clashes
Anti-government protesters clash with riot police in downtown Beirut, Lebanon, Dec. 15, 2019.
Credit: AP Photo/Hussein Malla
In a letter sent by the managers of the twelve clubs in Lebanon's premiere soccer league to the country's Football Association, they warn that the dire economic conditions, mainly the limits banks have set on releasing foreign currency, could harm the ability of these clubs to hire foreign players.
The practical meaning of this letter is that these teams will be unable to maintain their professional standards, losing their best players, with the entire season going to waste unless a quick solution is found. Legally, explain jurists whose expertise is in these matters, every contract with a foreign player contains a clause which permits one side to abrogate the contract due to "force majeure" such as war, a strike or civil unrest, without paying compensation. This clause offers no solution for someone whose team absolutely depends on foreign players.
In the absence of attractive and suspenseful games, revenues will decline, as will the prestige of the league's teams. The problem is that no one can tell soccer teams when "unusual circumstances" that constitute a "force majeure" end.
On Monday, 128 Lebanese parliamentarians were scheduled to convene at the presidential palace in Baabda to discuss the selection of a new prime minister. Everyone was ready to set out in their convoys to meet President Michel Aoun, but at the request of outgoing Prime Minister Saad al-Hariri, the meeting was postponed until Thursday. In the meantime, demonstrators continue to fill city squares in downtown Beirut, clashing with security forces, as well as occasionally with supporters of Hezbollah and of the Amal movement, movements that oppose the anti-government protests.
The demands of the protesters focus on one central issue: "Remove the government and change the system." This is the same cry heard in the streets of Baghdad, where party leaders have likewise failed to agree on a person to replace the resigning prime minister, Adil Abdul Mahdi.
The "system" in the two countries is similar. In Iraq, it was the American occupation that created the manner in which portfolios and senior positions are distribution among the larger communities, the Shi'ites, Sunnis, Kurds and other minorities. In Lebanon it was the Taif Agreement that was signed in 1989. This agreement determined the political structure in which every community was allotted a predetermined and agreed-upon number of members of parliament, with senior positions divided between a Christian president, a Sunni prime minister, a Shi'ite speaker of parliament and a Druze army commander. Each community is allotted a consensual number of cabinet members.
The Taif Agreement, which put an end to the 15 year-long civil war, was an exceptional political and civil achievement. Following it, a national army was established, one which, at least formally, is not based on sectarian divisions, in which Shi'ite officers commanded only Shi'ite units, with Sunni soldiers serving only in Sunni units, as was the situation previously. The distribution of seats in parliament created a situation in which no community could form a government on its own, without a coalition with other communities.
For example, the agreement determines that out of 128 members of parliament, 54 are Muslim, 27 of them Shi'ite and 27 Sunni; 54 are Christian, distributed according to different sects, with the rest distributed between Druze and other communities. The result is that the Shi'ites, although constituting a majority in Lebanon, cannot form a coalition without the Sunnis, and vice versa. This division was intended to break down the communitarian politics which had engendered the civil war, while building a balanced administration which can manage the country through communitarian cooperation, with the entire structure precluding any deterioration into a new civil war.
However, 30 years after the signing of this agreement, it turns out that this political balance has created a diplomatic and economic standstill, while building strong political elites and enriching the political leaders of the larger communities. The agreement laid down the infrastructure for the deep corruption which is dragging the government and its institutions, as well as the entire country, into an economic abyss. Every community and its leader stood on guard lest another community obtain more bids or budgets.
Government corporations made sure that jobs were distributed according to a communitarian key. For university graduates, top marks were only a necessary but insufficient condition for getting a government job. They were required to obtain the "sponsorship" of the "right" community or party, or to be part of that community. The army was meticulous in maintaining a balance between different communities in its ranks, but in doing so it pushed away people who wanted to enlist but encountered a military demographic wall. Bids were put together specifically for crony contractors, many of whom received millions of dollars without doing the work. This is how cabinet decisions were made as well.
According to Lebanon's constitution, cardinal decisions such as ratifying budgets, setting foreign policy or launching national projects, require approval by two thirds of the 30 members of cabinet. It was enough for any block to enlist 11 ministers for a decision to be foiled. This is where Hezbollah's political power lies.
Even though there are only three ministers representing that group, the bloc that supports it includes 18 ministers which include a Sunni minister who is part of a list of ministers the president can appoint. The organization has thereby assured itself control over any government decision, and it will not relinquish such power at this point. When Prime Minister Saad al-Hariri resigned at the end of October, he left an escape hatch when he demanded the setting up of a government of experts that does not depend on a communitarian distribution of portfolios.
Last week, when his name came up again as a candidate for heading the new government, Hezbollah chief Hassan Nasrallah declared that the new government must give appropriate representation to all sectors in Lebanon. In other words, a government of experts which would deprive him of his political clout would be formed only over his dead body.
In the streets of Beirut, they are unwilling to accept the return of Hariri as prime minister. Only a government of experts will assuage the protesters. But the protest movement has only spokesmen so far, not leaders who could dictate to President Aoun how to proceed. Aoun himself has economic and political interests in maintaining the current arrangement, which gives him and his party, the Free Patriotic Movement, which is linked to Hezbollah, its enormous political power. The realistic solution that seems to be shaping up is the appointment of Hariri as prime minister and professional ministers according to a communitarian key, namely, a minster of finance or health with a professional record but also with a particular political identity.
Long and tiresome negotiations are expected, which could take weeks or months. Following the last election in 2018, it took eight months until the sides reached an agreement and formed the current government. The ominous question mark hovering above is to what extent will the public be willing to wait for the results of these negotiations while abstaining from violent clashes, which could deteriorate into street battles, if not worse.
Click the alert icon to follow topics:
SUBSCRIBERS JOIN THE CONVERSATION FASTER
Automatic approval of subscriber comments.

NOW: 40% OFF
ICYMI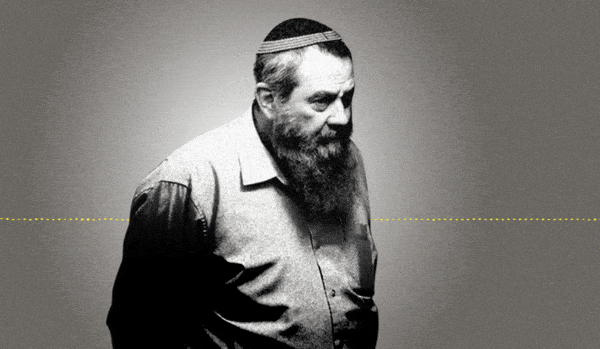 Jewish Law Above All: Recordings Reveal Far-right MK's Plan to Turn Israel Into Theocracy
Why I'm Turning My Back on My Jewish Identity
Down and Out: Why These New Immigrants Ended Up Leaving Israel
The Reality Behind 'The White Lotus' Sex Work Fantasy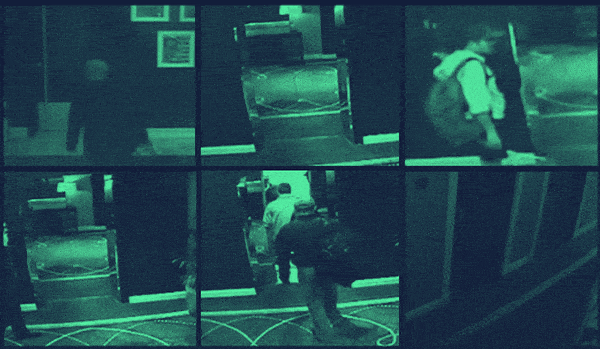 This 'Dystopian' Cyber Firm Could Have Saved Mossad Assassins From Exposure
Comeback Kid: How Netanyahu Took Back Power After 18 Months in Exile