Opinion |
ISIS and Denial: We British Muslims Still Aren't Facing Up to Islamist Radicalization
Shamima Begum, a British teenager, joined ISIS; now, she wants to come home. Can she, and other extremists, really be deradicalized? Why do so many U.K. Muslims still respond to the threat of toxic homegrown Islamists with appeasement or denial?
Renu Begum, eldest sister of Shamima Begum, who traveled to Syria to join ISIS, holds a picture of her sister. London, February 22, 2015.
Credit: AFP
In February 2015, three teenage schoolmates left their homes in London's Bethnal Green neighborhood and boarded a plane to Turkey. From there they made their way to Syria, and joined ISIS.
Now, as the ISIS caliphate has been reduced to a tiny pocket of territory, only one of the teenagers is still known to be alive: Shamima Begum, now 19 years old. Living in a refugee camp for ISIS "refugees," Begum gave birth to a third child this February; two previous infants died.
There has been extensive debate in the U.K. about whether efforts should be made to repatriate Shamima Begum. Her story has taken many twists and turns, though at the heart of it is a mother and her child who were part of a bloodthirsty network of thugs and extremists.
The U.K. Home Secretary declared that he would do all he could to keep her out, whilst undertaking not to render her stateless. But then Sajid Javid stripped her of her U.K. citizenship. The right of her infant child to U.K. citizenship, however, is unaffected.
Javid dodged the statelessness question by suggesting that she could apply for Bangladeshi nationality, which her mother holds. Bangladesh then shot back, saying that she has "never having travelled to Bangladesh and never applied for a Bangladeshi citizenship..[and] cannot be considered a Bangladeshi citizen," and that "There is no question of her being allowed to enter into Bangladesh."
Polls have shown that the majority of people in the U.K. back the Home Secretary's decision to revoke Begum's citizenship. However, dissenting voices online and in Parliament have expressed concern that this decision creates a category of second-class citizenship, putting the rights of a large number of second-generation immigrants in jeopardy.
The controversy has highlighted the fact that the U.K. is reaching the limits of tolerating intolerance, and that the goodwill of the British people has been pushed to its breaking point by successive terrorist attacks in the country, some committed by returning ISIS fighters or those radicalized by ISIS propaganda.
The mood of the country has changed, and there is a more explicit expectation that citizenship should be related to loyalty – or, at the very least, not turning against the state's interests to join a barbaric cult like ISIS.
Begum's situation is now highly complex. If Begum or her family challenge the Home Secretary's decision, it will be a protracted process of a year or more. The Bangladeshi government will also be drawn into the melee, since, even though they want nothing to do with Begum,since she is under 21 and both her parents were born there, she may still be able to claim citizenship.
A broader question that applies to both Begum and other returning radical Islamist supporters is whether "de-radicalization" is really possible.
Returning radicals are questioned by both U.K. security services and the Metropolitan Police Service. If there was evidence that they materially supported ISIS in any way, they could face police indictments, and the Crown Prosecution Service would then decide whether to try them in the public interest.
In Begum's case, if she was ever allowed to return, the state clearly has an interest in demonstrating to the public that action, in the form of a prosecution, has been undertaken. However, if insufficient evidence was found, she could be placed under what are called Terrorism Prevention and Investigation Measures.
Also known as "Control Orders," they entail restrictions on her movement, use of the Internet, mobile phones and any electronic machinery that gives her access to the outside world. Begum's life would be closely controlled and managed; and in parallel, she would have to participate in a deradicalization process known as "Channel," a program involving the police, local authorities and social services.
There is no doubt that Channel is a fundamental tool in the tactical armory to combat radicalization (it covers all forms from Islamist to the far-right), and it has diverted many who were beginning to be caught up in the tentacles of extremist rhetoric. For Islamist radicals, it provides a form of wrap-around support on theological and practical issues; these can include mental health support, access to imams and other such measures.
But there is little hard data on how effective the program is, especially when participants have already acted out their radicalization, for instance by actually joining ISIS.
The deradicalization process is no easy fix, and there is a growing perception in the minds of the public that it is a superficial panacea, a way of ticking the box to make people feel better that something is being done.
For someone as young as Begum, it may have a better chance of success, despite the lack of remorse she has expressed in recent interviews.
But for hardened radicals like Anjem Choudary, the U.K.'s most infamous Islamist preacher, recently released from prison where he was serving time for encouraging Muslims to join ISIS, and whom the Prisons Minister has described as a "genuinely dangerous person" practiced in challenging non-fundamentalist imams and their theological analysis, there is no chance of it working.
It is people like Choudary that bear the blame of infecting small sections of the U.K. Muslim community with a virulent form of Islamist extremism.
During the 1990s, Choudary targeted young, emotionally and mentally vulnerable Muslims looking for identity and a sense of belonging. Like the Pied Piper of Hamlyn, he was active at street level, organizing dawah or conversion stalls, berating western culture, and visiting exhibitions and major family days for British Muslims. He would stand outside, get his followers to hand out leaflets and declare that Islam and Muslims were under imminent threat.
That siege mentality struck a chord with many Muslims who, rightly or wrongly, felt discriminated, marginalized and victimized. Choudary played on their fears and insecurities, and built a core group of cult followers, while the vast majority of Muslims made the fatal mistake of regarding him as merely a clown or aberration.
That meant that they put in minimal efforts to undermine his rhetoric, or to try and extract the young people drawn to him. Too many Muslims responded to his hate preaching by repeating the mantra that "Islam is peace," as though this denial would have any effect in cleansing the toxic bacteria of Islamist extremism incubating rapidly within.
British Muslim communities, from the mid 90's to 2010, were like a body that had lost control of one deeply infected arm. Its inadequate defense strategy was to reiterate that Choudary's Islam was not "real" Islam, much like the defense used when ISIS broke onto the world scene.
Sadly, another defensive position for some within British Muslim communities was to exploit conspiracy theories; that Choudhary was a construct of Mossad, that the Twin Towers were a "false flag" operation and that the 7/7 bombings in London were stage-managed - that the bombers did not know what they were carrying and were probably set up to make Muslims look bad.
Fast forward to today, and the debate within the Muslim community is not only still stuck in denial, but appears to have become in certain ways more sympathetic to the arguments of the radicals, or to protecting them against the "aggression" of the state's anti-terror apparatus.
Those who challenge Islamist extremism are smeared as being "bigoted" against fellow Muslims, or as "native informants." Cooperation with government anti-extremism programs equals treason to the community. Thus theIslamist bandwagon, and a growing number of hard left allies are taking victimhood to new levels.
Even though I founded TellMAMA, the only mainstream project tackling anti-Muslim hatred and mapping it across the U.K, I have been serially targeted when I challenge Islamist extremism, and accused of being friends with "Zionists" and the "Israeli lobby."
That hostility isn't limited to my own efforts. Sara Khan, who was appointed by the government as the Independent Commissioner on Extremism, described how U.K. anti-racist groups are unwilling to challenge Islamist extremism, thus compounding the problem:
"As a Muslim, I find this to be nothing but outright hypocrisy by anti-racist groups who, consumed by identity politics, are unable to see the wood for the trees. Although they are prepared to challenge traditional far Right extremists, they are not prepared to call out far-Right Islamist extremists in the erroneous belief that to do so is Islamophobic. This is the dismal out-of-touch state of our anti-racist movement today."
British Muslim communities face a complicated reality. They are buffeted by rising anti-Muslim hatred, and far more visible far right anti-Muslim groups. They are also too susceptible to the narrative of being victims locally and globally whilst British Islamist groups amplify this messaging and the younger generation – like in the case of Shamima Begum – is still vulnerable to radicalization.
Can British Muslim communities find a middle path through this? And what can responses to the Begum case tell us about where U.K. Muslims are going?
Shamima Begum's case has split U.K. Muslim communities. Some welcomed the decision of the Home Secretary, whilst others say she didn't receive due process: she should have been repatriated and then subjected to an investigation by the police and intelligence services.
But there is also a strong section of British Muslim opinion that has no sympathy for her predicament. That, in itself, is a sign of a long-awaited shift in opinion: there are no conspiracy theories today about why Begum has ended up in this situation and there has been no justification for her actions by referring to evil western "foreign intervention."
The ground has really changed, based on the realization that extremism is taking the lives of young British Muslims: friends, neighbors, schoolmates, sons and daughters.
Some British Muslims are also stepping up to the challenge. Young British Muslims are challenging the hatred and intolerance of far-right groups online, developing counter campaigns and using comedy and irony to show up the bankrupt victimology that also fuels far right extremism.
Other Muslims are also calling out Islamist extremism, though much more can be done by organized Muslim groups; they are still handicapped by the perception that speaking out publicly against extremism will offend their base for badmouthing fellow Muslims and suggesting collective guilt.
Part of their silence and hesitancy is, I believe, due to the sad fact that some of their activists are Islamists themselves, entryists who deliberately traverse between Islamist groups and mainstream organizations.
Another major problem that remains is the reclaiming of Islamic theology. There is no consensus leading imam or Islamic theological body in the U.K. which can bring together different sectarian religious groupings and act as a form of religious guidance for Muslims.
This vacuum and the weakness of theological leadership means that many people of Muslim heritage simply do not know about the context, history and meaning of the texts within Islam.
Anything that is written in Arabic acquires talismanic value, and automatically becomes part of the faith. Maybe they have a vague recollection of terms they heard from their parents. It is this knowledge vacuum that groups like ISIS have exploited so well.
There is much work still to be done. But the Shamima Begum case provides a significant window into the conflicts affecting British Muslim communities today, some of which have roots many decades old but still lack resolution.
Look into her eyes, and you see a young person who is lost and at a crossroads in life. Her confusion about identity and faith resonates with that felt by many British Muslims for nearly half a century.
Finally, the state must be clear that British Muslims have a stake and that they have a legitimate and co-equal place in Britain. Muslim communities must step up and publicly take on Islamist extremist groups masquerading as "representatives of Muslims." They are part of the problem.
Real leadership requires as many Muslim groups as possible to participate in the public square to counter extremism, and put forward a positive Muslim identity not consumed with hate and martydom.
We need to hope that it won't take too many more Shamima Begums for more Muslim leaders to realize that radicalization is our problem, and we can't fight it through appeasement or denial.
Fiyaz Mughal OBE is the Director of Faith Matters and the Founder of Tell MAMA. He is also a trustee of the U.K's National Holocaust Memorial Day Trust. Twitter: @FaithMattersUK
Click the alert icon to follow topics:
SUBSCRIBERS JOIN THE CONVERSATION FASTER
Automatic approval of subscriber comments.

NOW: 40% OFF
ICYMI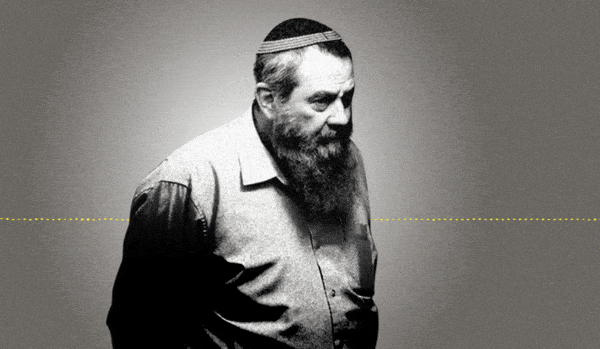 Jewish Law Above All: Recordings Reveal Far-right MK's Plan to Turn Israel Into Theocracy
Why I'm Turning My Back on My Jewish Identity
Down and Out: Why These New Immigrants Ended Up Leaving Israel
The Reality Behind 'The White Lotus' Sex Work Fantasy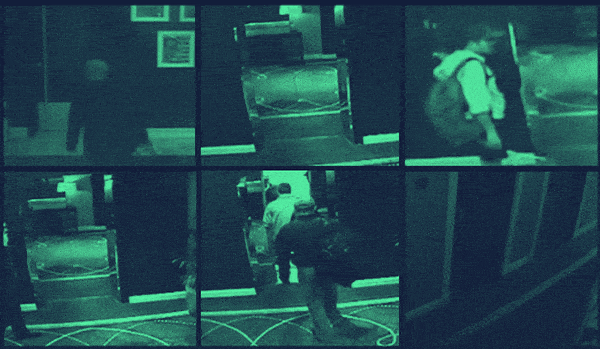 This 'Dystopian' Cyber Firm Could Have Saved Mossad Assassins From Exposure
Comeback Kid: How Netanyahu Took Back Power After 18 Months in Exile