Opinion |
Palestinians Have No Confidence in the Palestinian President
There were strikes and protests this month in Ramallah – and they weren't against the occupation. Palestinian workers demanded Israel keep their hard-earned social security payments rather than entrust them to the 'safekeeping' of its nepotistic proxy – the Palestinian Authority
Palestinian President Mahmoud Abbas gestures during a ceremony marking the 54th anniversary of Fatah's founding, in Ramallah, in the Israeli-occupied West Bank December 31, 2018
Credit: \ MOHAMAD TOROKMAN/ REUTERS
It's a strange conundrum: Palestinian Authority President Mahmoud Abbas recently suspended a law intended to protect the most economically vulnerable in Palestinian society. And that suspension was received with public acclaim.
The Social Security Law is meant to guarantee financial security to those unable to work due to old age, illness, disability, or maternity leave. It's a social and economic human right, but after months of protests, debate and strikes, the Palestinian people shot it down.
The key to this unlikely state of affairs is one crucial piece of information: Israel currently holds between 3 and 30 billion shekels in social benefits belonging to 125,000 Palestinian who worked in Israel since 1970. That pile of money was supposed to fund the social security net.
It is not clear what the exact figure is, or why Israel won't disclose it. The Paris Protocol of 1994, signed between the PLO and Israel, agreed to transfer this sum to a Palestinian Social Security fund, which in turn was supposed to compensate Palestinian workers, wherever they may be. If the law had actually gone into effect, then Israel would have had to transfer the money.
One would think that this would be a positive development towards Palestinian economic independence. But since its announcement in 2016, protests have erupted regularly against the law in major West Bank cities. Some have joined the protests because employers and employees alike cannot afford the contributions required by the Law from both employees (7 percent) or employers (9 percent), on top of the previous wage structure.
But the more unanimous query, which has functioned as a protest slogan, is: "Who will secure our social security?"
The Palestinian street doesn't believe that the Palestinian Authority possesses either the political legitimacy or the economic knowhow and integrity to manage a multi-billion dollar fund that could guarantee the social well-being of its subjects several decades down the line.
The PA already proved its incompetence when, in 2012, it introduced a minimum wage (1450 shekels), and then realizing that it couldn't enforce it, suspended the law (more than 32% of workers make less than the minimum wage, especially women).
A social security fund is a long-term project, a pillar of modern statehood. The Palestinian Authority is a tumultuous and fragile non-state. It operates in a model in which structures and laws can be overridden by informal politics and networks of wasta (an endemic concept in Arabic which loosely translates to "who you know") which can be termed "neopatrimonial."
It also has a bad habit of covert dealings, signing all kinds of monumental agreements, usually with Israel, on matters related to energy, electricity, water, and communications without consultation with the public and without transparency and accountability.
To entrust it with the people's social security fund would be, in popular opinion, a dangerous gamble.
With a sharp fall in purchasing power and a 32.5% rate of unemployment (the highest since 2002), Palestinian economic conditions are dire. Foreshadowing this are the latest development in the U.S. juggle of carrots and sticks, and Trump's latest decision to cut 200 million dollars in direct aid, $300 million to UNRWA, and $200 million to NGOs through USAID.
For the Palestinian people, this means living day to day, in survival mode, and trusting no one with any of their meager earnings. For the Palestinian Authority, as well, these are emergency times. Any figure between 3 and 30 billion shekels would be a golden lifeline.
There is another peculiar but telling piece of information. In 2009, Israeli MK Dov Henin submitted a query to the finance ministry about the status of Palestinian workers' benefits. The finance minister, Yuval Steinitz at the time, answered, very briefly, that in the years 1994-2009, 1.2 billion shekels were collected, and 1.1 billion of those had already been transferred for implementation. In actuality, no official transfer had been reported, and no workers have been compensated.
That nearly decade-old question reflects the long game of smoke and mirrors surrounding this huge sum of money, money that belongs not to the United States, not to Qatar, not even to Israel or the PA, but to the Palestinian people and to them only. It proves that the Palestinian street instinct is right.
There is no one to secure their social security, just as there is no one to guarantee the security of their land, their homes, their olive trees, their cars, or their physical bodies, for that matter.
>> Replace Abbas? This Palestinian politician prefers to preserve Arafat's legacy
The issue is not merely one of economics or of internal Palestinian politics. The reality of the occupation is that all of us are living in one state where Israel governs all land, taxes all goods, and holds the keys to all borders. What this means is that the Palestinian Authority is a secondary, even proxy authority, and a defunct one at that.
The questions that emerge from the debate over social security relate to the low confidence Palestinians have in their only representative body to protect basic living standards, a subset of Palestinian popular despair at the PA's failure to achieve national aims – not least, any further concrete steps towards self-determination.
The popular struggle against the social security law recognizes exactly this. People are not interested in the facade of quasi-statehood. And they aren't willing for their savings to pay for the PA's deficits and its untransparent financial systems. The Palestinian people would rather Israel keep their money, than entrust the Palestinian Authority with its safekeeping. That is an unimaginable vote of no confidence.
It's a blow to the Authority, but that is not the point, because it's not them who will pay the price. In a society with deepening inequality, where there is no minimum wage and yet employees in the service of the PA itself can earn more than $10,000 a month, it is working-class people who pay. It's Palestinian construction workers who, for decades, woke up at 4am to cross zoo-like checkpoints into Israel, to labor in squalid conditions with poor safety standards, and who, at the end of the day, may never see the money they worked for.
Realizing that there is no one to protect their rights, many workers have taken matters into their own hands. Over the years, Palestinian workers have relinquished as much as 20% of their savings to lawyers in Israel who would claim their benefits for them. As the Palestinian Social Security Law was approaching, and before it was nixed, employers in Israel even witnessed a sudden frenzy of workers wanting to quit their jobs if it meant a chance at salvaging their savings before they got transferred to the PA.
The right to social security was a historic victory for workers and social movements around the world. In a responsible and conscientious society, it would be accepted with open arms. Since it is Israel who reigns over not just 2.8 million Palestinians in the West Bank but effectively 12 million people in the whole of Israel-Palestine, then it is Israel who must be responsible for both their social and physical security.
But as long as Israel continues to suffocate Gaza and delegate certain West Bank tasks to a nepotistic operational arm which has one hand tied behind its back, then it is ordinary people who will pay the price, and invariably, those paying the highest price are the most economically vulnerable.
Yasmin Zaher is a news editor at Haaretz and a fiction writer. Twitter: @ZaherYasmin
Click the alert icon to follow topics:
ICYMI
Ken Burns' Brilliant 'The U.S. and the Holocaust' Has Only One Problem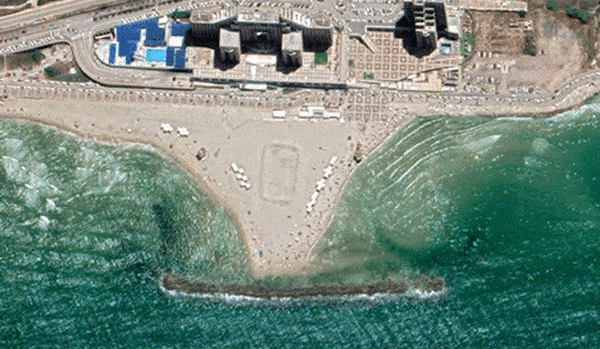 Facing Rapid Rise in Sea Levels, Israel Could Lose Large Parts of Its Coastline by 2050
As Israel Reins in Its Cyberarms Industry, an Ex-intel Officer Is Building a New Empire
How the Queen's Death Changes British Jewry's Most Distinctive Prayer
Chile Community Leaders 'Horrified' by Treatment of Israeli Envoy
Over 120 Countries, but Never Israel: Queen Elizabeth II's Unofficial Boycott