Opinion |
When You're Staying With West Bank Settlers, Here's How to Break the Ice
First up, assure your hosts you aren't spying for an anti-occupation human rights group. Second tip: Don't take off your coat. Part one of a three part report
Road leading to the Jewish West Bank settlement of Dolev. February 23, 2016
Credit: \ BAZ RATNER/ REUTERS
Last October, I wrote an article for Haaretz about my intended stay with my sister in the religious West Bank settlement that she calls home, Dolev.
The article upset my sister, as it did, apparently, other Dolev residents. She texted me saying that she felt that I was mocking her by writing that I had lost count of her grandchildren. And the line about her husband saying the least I could do was to "produce Jewish children" saddened her as well. She and her husband had told me several times that we humans are on earth to procreate.
>>Read all of Arnon Grunberg's reports on Dolev: I Detest My Sister's West Bank Settlement. That's Why I'm Going to Live There >> My Settler Sister Knows Her Enemies. First: She Hates the Germans. Then the Arabs >> Yes, I Still Care About Israel; I Often Feel Shame and Disgust, but I Do Care
In fact, my sister has told me more than once that she was praying every day that I would find a Jewish wife, to which I answered that if she insisted on praying for me, she could at least pray for something I'd like to receive, for example: the Nobel Prize. But she refuses to pray for something she considers mundane and not very important. That's fine with me; no Nobel Prize, just a Jewish wife and children, after all, there are far more severe punishments God could dole out.
And I understand that reading in a newspaper or on a website about conversations you've had with your brother can be an awkward experience. Although there was nothing in the article that we hadn't spoken about in person, the fact that other people could now read it, and, above all, that it was printed in an Israeli newspaper, made her very uncomfortable - I had shamed her.
Even though I believe that it is inevitable for friends, acquaintances, family members and neighbors of writers to eventually end up in their books and articles, in one way or another, that obviously doesn't mean that everything is permitted in the name of art or journalism.
For her, I revealed too much of what we'd spoken about, but I also hadn't revealed to her enough about myself. She felt I was misusing the intimacy that she believes belongs to family, and family alone.
My sister was especially saddened by the fact that I had forgotten to mention the positive sides to our relationship. My answer - that there was no space for it - was a bit too flippant. She wanted to know if I had planned to visit Dolev to spy for the anti-occupation NGO Breaking the Silence, since I'd accepted an invitation from this organization a couple of years ago in order to travel openly to the occupied territories. That trip was something I hadn't told my sister about; she read it for the first time in Haaretz.
On this, I had to break the bubble of a burgeoning conspiracy theory: We all need our enemies, but we should not turn this need into absurdity. Breaking the Silence doesn't need spies, and more explicitly, doesn't need me as a spy.
On a rainy day in December, Hannukah had started a few days earlier, I met my sister and her husband in a Dutch old age home in Herzliya, outside of Tel Aviv, where my sister's mother-in-law lives.
We reached a compromise: I can write about my sister, "but only positive things," and she added: "I don't want to be famous, promise me, don't make me famous."
Fame requires much more than an article, but as agreed, I'll start with the positive things and I'll try to end with them as well.
My sister has a sense of humor, she is warmhearted and extremely hospitable, she is a settler and a wonderful person at the same time.
After our mother passed away in 2015, my sister and her husband welcomed a non-Jewish friend, who had spent years caring for my mother, and her son into their house. The phrase uttered many years before, that goyim have a soul but that their souls are closer to those of cats and dogs, have never been repeated. And besides, my current (non-Jewish) girlfriend is crazy about cats, so (I assume) she would not take any particular offense to such a remark.
To break the ice, my girlfriend, Roos, sent an email to my sister ahead our trip. To break the specifically interdenominational ice, Roos explained that she wanted to convert to Judaism, under the auspices of a Reform synagogue in New York.
For my sister, Reform Judaism is what the Pope was to Luther: devilish. But to my surprise my sister appreciated the effort, and she told me that my girlfriend's email made her cry from joy. I guess my sister felt that she was respected instead of being rejected, and that, finally, she was being seen.
After a short conversation with my sister's mother-in-law, we drive to Dolev, where my girlfriend and I are allowed to share a bedroom, something I had not expected at all. In fact, I had told my girlfriend: "Shared bedrooms, and no kissing, no touching, consider yourself a nun."
The house is extremely cold and not very clean – my sister has other priorities, so this is not meant as a criticism. It is merely an observation. My longing for a warm and more or less clean house is bourgeois – but this rather small and mundane detail makes me realize that besides political and ethical issues, that there are also practical ones: how can you survive in such a cold house?
For a start, simply don't take off your coat.
It's easy to ignore the political divide. At the beginning of the 21st century, the bus from Jerusalem to Dolev passed through the Palestinian city of Ramallah, an occasional stone might hit the bus, which added to the slightly intrepid sense of entering a frontier zone some people considered dangerous.
Nowadays, thanks to new bypass roads built for settlers, the other, the Palestinian, has become almost completely invisible. He is not there and he is never mentioned, only when there's an attack, which happened during my visit there. My sister would say: "You see, this is why there will never be peace."
Shortly before the beginning of Shabbat, my sister tells us, we are allowed to do what we want as long as we keep those Shabbat-illicit activities to our room - in the rest of the house it's Shabbat. No phones, no computer; yes - eating, singing, praying, talking.
Again, very generous of her, and much more than I had expected.
In my conversations with my sister I try focus on our past, which seemed to me more fruitful than political discussions about the present and future. However, even here controversy loomed. I'm surprised how much she identifies with the so-called "second-generation" - children of Holocaust survivors - and when she tries to include me in this group, I cannot remain silent.
"I don't consider myself a victim," I say, "and my identity is much more complex than that. The examples you give for why you are first and foremost second generation are so unconvincing that they become almost cliché. You cannot throw away food. Well, I know quite a few people who cannot throw away food, and they are not even Jewish, let alone second generation, they're just stingy."
Her husband tells us that, according to the Torah, all Jews should live in Israel. To him, Zionism is just an extension of the Torah. To me, Zionism was an attempt to prevent the physical destruction of the Jews in Europe. Madagascar, Uganda, Palestine, whatever, safety first.
I still daydream sometimes of a Jewish state in Bavaria, which historically would have made sense, and wouldn't it be wonderful to visit the Jewish state and go to the Oktoberfest at the same time? But alas, too late for Jewish settlements in the German mountains. History took another turn.
On Saturday evening, another inhabitant of Dolev, a mathematician, comes to my sister's house to talk to me. My article had made him angry.
He thinks that I believe that all settlers are uneducated, stupid, religious zealots, and he tells me that I was ungrateful to my sister by writing such an article.
During the conversation, a divide between my brother-in-law and the mathematician emerges. Although his political opinions are influenced by his religious beliefs, the mathematician hardly mentions the Torah, he even speaks about the Palestinians with some sympathy: "I can see their hardships," and he tells us that he can imagine living somewhere else than in Dolev.
There is not one settler, he insists, there are so many different settlers. "But Haaretz and you made a cliché out of us."
After he leaves, my sister and her husband stop mentioning him.
But my brother-in-law emphasizes how important classical music is to him, especially opera. Torah first, of course, but classical music second. More positive news from the settlements.
Arnon Grunberg is the author of the recent novels "Good Men" and "Birthmarks." As a reporter he has been embedded with, among others, Dutch and German troops in Afghanistan and U.S. troops in Iraq, in a nursing home in Flanders, with a fire crew in The Netherlands and is about to travel all 50 U.S. states to explore God, love, work, race and punishment. He was born in Amsterdam and lives and works in New York. Twitter: @arnonyy
Click the alert icon to follow topics:
ICYMI
Ken Burns' Brilliant 'The U.S. and the Holocaust' Has Only One Problem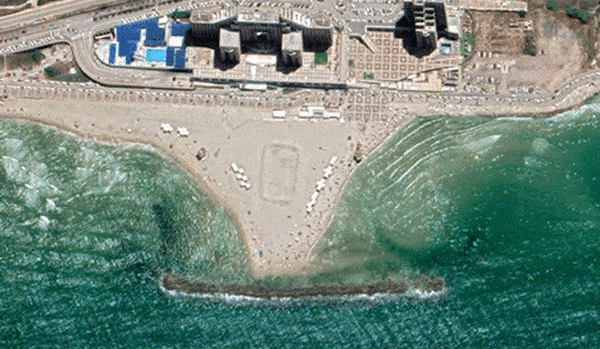 Facing Rapid Rise in Sea Levels, Israel Could Lose Large Parts of Its Coastline by 2050
As Israel Reins in Its Cyberarms Industry, an Ex-intel Officer Is Building a New Empire
How the Queen's Death Changes British Jewry's Most Distinctive Prayer
Chile Community Leaders 'Horrified' by Treatment of Israeli Envoy
Over 120 Countries, but Never Israel: Queen Elizabeth II's Unofficial Boycott