Analysis |
Khashoggi and the Myth of the 'Liberal' Middle East Crown Princes
The next generation of Middle Eastern leaders are Western-educated and reform-minded. Or are they?
Mohammed bin Salman (center), Clockwise from top left: Mohammed bin Zayed Al Nahyan, Bashar Assad, King Abdullah, Prince Hussein, King of Morocco Mohammed VI, and Saad Hariri.
Credit: REUTERS, AP Photo/Umit Bektas, Mikhail Klimentyev/AP, KHALIL MAZRAAWI / AFP, AP, ussein Malla/AP
It's an irresistible narrative. The young and liberal-minded scion of a despotic regime comes to the throne with exciting ideas for opening up the kingdom he is about to inherit. Only it almost never quite works out that way. Power is almost never given up voluntarily and the deceptive ease of conducting state affairs without the need for consultation or due process almost always entraps the heir.
Since this piece is being published while details of Jamal Khashoggi's apparent killing and dismemberment (not necessarily in that order) in the Saudi Kingdom's Istanbul consulate are still emerging, the above description could apply to Crown Prince Mohammed Bin Salman, whose men were allegedly involved in the inconvenient journalist's demise. But it is equally apt for describing the acclamation for another thirty-something who came to power in the Middle East, holding on to his father's coattails and the very slow awakening to his true nature.
The Dauphin of the House of Assad was just as eagerly awaited when he came to power in Damascus at the age of 34, just one year older than MBS is now. He was the Western-educated doctor who had studied ophthalmology in London, who apparently chose to be an eye doctor because he hated the sight of blood. He also - get this - used the internet. Bashar Assad wasn't just young and hip, he had a beautiful wife, lionized in a gushing interview (since expunged from the web) by Vogue as a "Rose in the Desert."
>> Khashoggi's dismembered body lands at Trump's White House | Analysis ■ Why the Khashoggi murder is a disaster for Israel | Opinion
No matter that there were no tangible signs of any meaningful easing of repression in Syria under Assad Junior, he continued to be described in Western media as "reform-minded" and hosted by world leaders, together with the glamorous Asma, for nearly eleven years, until the blood-soaked suppression of the Syrian revolution became impossible to ignore.
Even then, when over a quarter of a million corpses had piled up in Syria, some Westerners tried to make excuses for him. As late as December 2015, in an interview with the New Yorker Magazine, U.S. State Secretary John Kerry still surmised that poor Bashar had been forced by his mother and brother to crack down on the protestors.
The forlorn hope of Western politicians and journalists that incoming hereditary absolute dictators will be more enlightened rulers than their fathers was based on no more evidence than the fact that they're younger, better-educated and can make small-talk in English. This narrative isn't just a product of Orientalism. There were ostensibly good reasons to hope for an improvement under kings and presidents who had a better idea of the advantages of an open, freer society.
Explained: Will the Khashoggi 'murder' bring down Saudi's Crown Prince? | Explained: Behind the Saudi Crown Prince's carefully managed image lurks a dark side
It wasn't a foregone conclusion that under MBS' suzerainty, repression of dissidents would swiftly intensify. Or that in just seven years of civil war in Syria, Assad Junior's forces would butcher far more of his country's citizens than his fearsome father Hafez had murdered in three decades. But there was no reason to believe it was impossible either. Genocidal tyrants are humans too. Stalin's love of Hollywood movies and Hitler's vegetarianism didn't curb their bloodlust any more than Kim Jong-Un's NBA obsession has led to him to improve the lives of his subjugated people.
But as with Kim, there was an expectation that the new generation of despots - crown-princes who had spent time living in the West - would somehow blend what they had learned at their father's knee with more moderate practices. In conjunction with the elevation of MBS to rank of Crown Prince, not yet the ultimate ruler but in charge in all but title, a generation of crown princes has come to the fore in the Middle East. By and large, they haven't ushered in a new era of even relative democracy.
Most of the region is now ruled by university educated crown princes with a Western orientation, but this hasn't changed their style of rule. Only the PR has improved.
MBS didn't invent anything with his, now squandered, charm-offensive. He had his recently elevated neighboring Persian Gulf role-models: the similarly acronymized MBZ - Crown Prince Mohammed bin Zayed of Abu Dhabi, since the de-facto ruler of the United Arab Emirates, and his rival Tamim bin Hamad, the 38-year-old Emir of Qatar. Both have been engaged in their own PR campaigns in the West, using their nations' oil wealth to build up a facade of cultural and academic enterprises in partnership with the most prestigious institutes in the West. These academic institutions are all happy to accept the Gulf money and disregard the total lack of democracy and the consistent human-rights violations. And then of course there's the Emirati and Qatari investment in top European soccer clubs.
Occasionally, the bleak reality is seen through the cracks. A case in point is the reports on the hundreds of deaths of Asian laborers toiling under inhumane conditions to build the stadiums and hotels for Qatar's grandiose FIFA 2022 tournament. And while it's the Saudis who have attracted most of the criticism for the conduct of the bloody war in Yemen, it is infrequently mentioned that the UAE is their partner there. This week, Buzzfeed published an investigation into the hiring of American mercenaries by the UAE to fight in Yemen. But these are exceptions to the rule. In general, MBZ and the Emir know how to keep a lid on the more unpleasant aspects of their regimes. MBS still has to learn from them how not to overstep.
Elsewhere, the crown princes of Jordan have also managed to stay in the good books of the West, without making meaningful reform. King Abdullah of Jordan has shown he is no less of a survival artist than his father King Hussein. For all the talk of a "democratization" process and "constitutional evolution" in Jordan, Abdullah has relinquished none of the power in his kingdom, the elected parliament is largely a sham and while the security forces have not suppressed demonstrations with violence, it is partly due to the protestors knowing their limits. They protest against the "government", not the king, and go home quietly after a couple of hours. Meanwhile, Abdullah's 24 year-old son, the next Crown Prince Hussein, is being groomed and constantly presented to his subjects by his father's side. Recently, an action-packed video was released, with Abdullah and Hussein, in slick combat fatigues, bursting out of a car, blazing away with assault rifles.
Another young(ish) king putting on a good show of "democratizing" is Mohammed VI of Morocco. In the first years after the Arab Spring of 2011, he announced "constitutional reforms" followed by elections in which the Islamists won. He even spoke of power-sharing, but didn't actually relinquish much of that power. If the continuing violent protests on the streets of Casablanca and the thousands leaving by sea in the hope of reaching Europe is anything to go by, not much has changed in Morocco either. But he still gets points for being a reformist.
Even non-monarchical countries in the region have their dysfunctional political dynasties. Lebanon's Saad Hariri, son of the martyred Rafic, may have avoided assassination, and unlike Khashoggi, emerged in one piece after being incarcerated in Riyadh last year on MBS' orders, but he is prime minister of Lebanon only in name. He has had no functioning coalition since the parliamentary election five months ago, and his country is effectively ruled by the Lebanese army and Hezbollah. That didn't stop him from being described for years in the media as "Lebanon's future."
It's tempting to blame Donald Trump, a ruler with his own Crown Princess Ivanka and Crown Prince Jared, of having acted as MBS' "enabler." The administration's foreign policy, such as it is, has certainly been based on the Saudis' to an unprecedented degree. But none of his predecessors, or any other Western leaders for that matter, have remained any different. They all bought in to the myth of the reforming heir and that myth will persist. No one can resist the glowing testimonials of these Western-minded young men (of course, they're always men). You can bet that pretty soon a great fuss will be made over the suave Berat Albayrak, Turkey's 40 year-old Finance Minister and more importantly, the son-in-law and by all signs heir apparent of President Recep Tayyip Erdogan. Did you hear he got an MBA at an American college?
Assad went too far. He will be shunned for his war-crimes for the foreseeable future, though thanks to Iran and Russia, he is secure in his palace. And MBS will have to take a time-out, while the West goes through a thorough ritual condemnation of Khashoggi's murder. But no one is about to seriously mess with a kingdom that can tomorrow drive the price of oil up to 400 dollars a barrel. In a couple of years, perhaps sooner, the Crown Prince will be back and we'll be reading serious columnists on how he's "grown up" and learned his limitations. All he has to do is wait a bit and learn from his colleagues that to maintain the reformer's myth, you just need to repress your subjects with a bit more subtlety.
Click the alert icon to follow topics:
ICYMI
The Artist Who Survived Auschwitz Thought Israel Was 'Worse Than the Concentration Camp'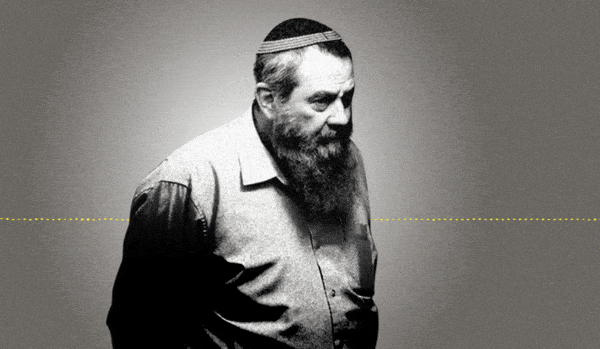 Jewish Law Above All: Recordings Reveal Far-right MK's Plan to Turn Israel Into Theocracy
Why I'm Turning My Back on My Jewish Identity
Down and Out: Why These New Immigrants Ended Up Leaving Israel
The Reality Behind 'The White Lotus' Sex Work Fantasy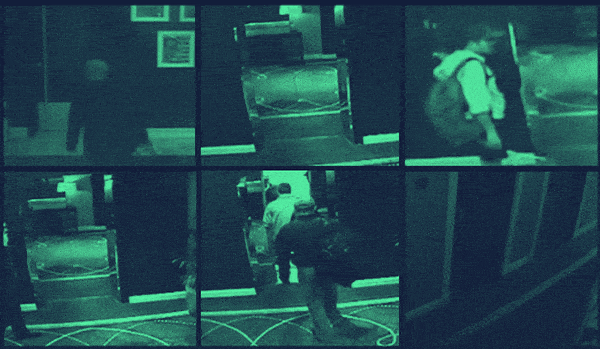 This 'Dystopian' Cyber Firm Could Have Saved Mossad Assassins From Exposure