Opinion |
Hamas Prepares for Its Annual UN Ritual: Stabbing Palestinian Authority Presidents in the Back
Thanks to Trump and Netanyahu, the Palestinian cause is absorbing one body blow after another. And by escalating its self-serving attempts to delegitimize the Palestinian president, Hamas is joining in, choosing the wrong side of history - again
A protest against Palestinian Authority President Mahmoud Abbas in Khan Younis, southern Gaza Strip, April 14, 2017.
Credit: \ IBRAHEEM ABU MUSTAFA/REUTERS
Over the last four months, the eviction of the Bedouin population of the West Bank village of Khan al-Ahmar rightfully gained attention from all Palestinian political parties, except the one party that claims to be most uncompromisingly committed to the Palestinian national struggle: Hamas.
The PLO leadership are financially and morally invested in preventing the villagers' eviction, and senior representatives from Fatah, the Democratic and Popular Fronts, the Palestinian National Initiative and others, have ensured their physical presence at Khan al-Ahmar ever since Israel handed the Bedouin community a final order to self-demolish their own homes before October 1, with the option of being relocated next to a garbage dump or a sewage plant.
However, aside from a routine statement of denunciation, Hamas, the party that takes such pride in its largescale grassroots mobilization capacities, invested very little effort further in response, not even on the rhetorical level, to defend the village.
Unsurprisingly, last year, when almost the entire Palestinian population of East Jerusalem took to the streets to protest the Israeli installation of metal detectors at al-Aqsa Mosque, all political parties were heavily invested in supporting the protests - but, again, Hamas was largely absent.
While Fatah's al-Shabiba youth wing was, for the first time in a decade, largely-present amongst protesters, and the Palestinian Authority allocated $25 million in support of Jerusalem's Palestinian population, Hamas only issued another denunciation statement to relieve themselves from rebuke.
Back then, senior Hamas leader, Fatihi Hamad, frowned upon the disproportionate focus on Jerusalem and explained, in a closed gathering, that his movement perceived the Jerusalem protests as a PA-funded sideshow aimed at distracting the public from President Mahmoud Abbas' sanctions on Gaza, and aimed at overshadowing its ongoing crises.
Hamad even claimed that the PA's $25 million Jerusalem grant was a "pointless squandering of the people's money" that would "incentivize more people to protest for cash," while besieged Gaza was "in more severe need for" and "more deserving of" such grants.
Now, as Abbas' speech (scheduled for Thursday) at the UN General Assembly nears, Hamas is preparing for what's become an annual September ritual, dating back to the days of Yasser Arafat: Stabbing Palestinian Authority presidents in the back.
While the Palestinian cause is absorbing one death blow after the other - friendless, isolated and despairing – Abbas at the UN is expected to escalate rhetoric and actions against the U.S.'s unilateral destruction of the peace process, whereas Hamas is focused only on sharpening its teeth to delegitimize Abbas before and during his speech, in order to strip him naked before the world and show "he only represents himself."
Over the last week, Hamas officials, leaders and activists have been taking turns reiterating well-worn ad hominemattacks that "collaborationist and corrupt Abbas lacks legitimacy," "doesn't enjoy any popular support" and "only represents himself." Hamas leaders are even seriously considering organizing a mass protest coinciding with Abbas' speech, to declare his "loneliness" in whatever announcements he might make (if any), and their total opposition.
Wednesday, Hamas even held a full parliamentary session in Gaza entitled: "Abbas has no legitimacy," every MP engaged in a rhetorical Olympics to discredit Abbas and to call on the world to ignore him.
Former Israeli Prime Minister Ehud Olmert praised Abbas after a recent Paris meeting as the "only one who can implement two-state solution." He was pushing back against the traditional claim by Netanyahu's cabinet and Israel's right-wing that there's no partner on the Palestinian side for peace talks because Abbas doesn't enjoy his people's support. Hamas' self-defeating pursuit of sabotaging Abbas' plans and ambitions only plays in the hands of Netanyahu's propaganda.
Abbas, to be sure, is no angel. He continues to demand that Gaza should gracefully endure its uninhabitability for the sake of the overall national project, even if it means Gaza's certain death, while reportedly endorsing the idea of an Israeli-Jordanian-Palestinian confederate that would essentially exclude Hamas-controlled Gaza and leave it on its own.
Abbas also dedicatedly thwarted Hamas' indirect cease-fire talks with Israel, where Abbas refused to be the channel for funding to Gaza and threatened to cut all PA transfers to the besieged Strip.
According to a friend in the Palestinian National Council, Abbas even threatened to sever ties with Israel and pull out of Oslo if Israel had bypassed the PLO as the Internationally-recognized, sole representative of the Palestinian people. And according to Fatah Vice-Chairman, Mahmoud Alloul, the PA even warned they wouldboycott Egypt, had the latter continued to aid Hamas in pursuing a cease-fire.
Abbas eventually used "resuming Palestinian reconciliation" as a strong alibi to overshadow the U.S.-backed cease-fire talks. Yet, Hamas believes Abbas' only purpose of calling for another round of "futile, unserious" talks is to subvert Hamas and push it out of the political scene, especially after Hamas had gained increasing momentum and relevance due to the Gaza Great Return Marches.
Refusing to indulge in Abbas' manipulation, and responding to his refusal to make genuine progress for Gaza, Hamas stipulates that any reconciliation efforts should start by restructuring the PLO and replacing the current unity government with a more Hamas-favored one.
That is a reciprocal and opposite position to Abbas, who insists that moving a single step forward with lifting his sanctions on Gaza is necessarily contingent upon Hamas handing complete control over Gaza's security to the PA, while Hamas activists stay home and wait for whatever will befall them.
This week, Hamas opted to demonstrate a glimpse of what would happen if Abbas' demands were met, Hamas loosens its security grip on Gaza, consequently creating a "security vacuum."
Without the presence of Hamas' security, an entourage of PA Ministers of Labor, Public Housing and Women Affairs were violently harassed on their way out of Gaza by a group of angry protesters at the Erez crossing with Israel. And Fatah's spokesperson, Atef Abu Saif, was heavily assaulted by armed gangsters on Monday evening, and Hamas didn't lift a finger for his protection, because "he didn't file an official complaint," as the Hamas-run Gaza Ministry of Interior spokesperson dryly commented.
The Egyptian intelligence delegation to Gaza this week was sent back empty-handed by Hamas' refusal to submit to Abbas' "incapacitating demands," while Hamas was given a serious warning that their honeymoon with Egypt is coming to an end. Should the border protests continue, Cairo said, Egypt would re-instate its closure of the Rafah border crossing - and Israel would bomb Gaza.
Yet Hamas leaders still prioritize reviving the dead cease-fire negotiations with Israel. Those negotiations, Hamas believes, consolidate Gaza's autonomy and halt its slow death. To pressure Israel and the international community to stop Gaza's suffering, Hamas therefore allow the border protests to escalate, occur more often and take new forms – including shifting mass demonstrations to the nighttime, which disadvantages the Israeli army's response.
But however high-minded its aims, the effect of Hamas' actions are destructive for both Gaza and the Palestinian cause. When the PA refuses to fill government offices in Gaza and to function as the payment channel to fund the dying Strip as long as Hamas refuses to submit to Abbas' authority, Hamas' efforts are a show of willingness to destroy the Palestinian struggle, brick by brick, with nothing to show for it.
Hamas, once a group of ideological hardliners, have exposed themselves as the elite committed solely to its own interests and holding on to power that they've become, dressing up in hardliner clothes to give the false impression that they've staked out the higher moral ground.
Muhammad Shehada is a writer and civil society activist from the Gaza Strip and a student of Development Studies at Lund University, Sweden. He was the PR officer for the Gaza office of the Euro-Med Monitor for Human Rights. Twitter: @muhammadshehad2
Click the alert icon to follow topics:
ICYMI
Ken Burns' Brilliant 'The U.S. and the Holocaust' Has Only One Problem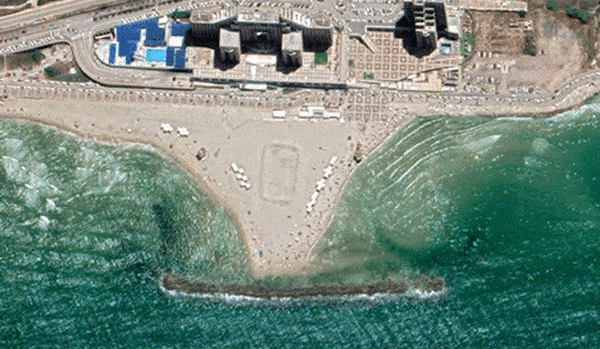 Facing Rapid Rise in Sea Levels, Israel Could Lose Large Parts of Its Coastline by 2050
Lapid to Haaretz: 'I Have Learned to Respect the Left'
The Mossad's Fateful 48 Hours Before the Yom Kippur War
As Israel Reins in Its Cyberarms Industry, an Ex-intel Officer Is Building a New Empire
How the Queen's Death Changes British Jewry's Most Distinctive Prayer