Opinion |
Trump Choosing a 'Jews Are Going to Hell' Evangelical to Pray at the Jerusalem Embassy Is Offensive. But It's No Accident
Pastor Robert Jeffress also thinks Islam is evil, Mormons belong to a cult, Catholicism is a product of Satan's genius and 'gay is not OK.' But what's a bit of bigotry and theological anti-Semitism between pro-Israel friends?
Pastor Robert Jeffress of the First Baptist Church in Dallas, introduces President Donald Trump during the Celebrate Freedom event in Washington D.C. July 1, 2017
Credit: Carolyn Kaster/AP
>> Follow Haaretz's live updates as U.S. officially relocates embassy to Jerusalem <<
If the Trump administration's intention was to offend Jewish sensibilities with its pick of an evangelical minister to give a prayer at the opening of the new U.S. embassy in Jerusalem, it succeeded.
Pastor Robert Jeffress, who will speak at the event, is on record as stating that Jews are going to hell - together with all other non born-again Christians – or, at least, not to heaven.
If it wanted to offend Muslims, the White House also couldn't have done better, since Jeffress has also made very derogatory remarks about Islam, which he has reportedly slammed as an "evil," "violent" and "false" religion.
Nor has Jeffress spared Mormons, since he called it a non-Christian "cult," when explaining why he thought his followers should oppose Mitt Romney during the 2008 and 2012 Republican presidential primaries. His condemnation of gays ("gay is not okay") is just as disturbing for the LGBT community.
That Jeffress' penchant for religious intolerance hasn't barred him from becoming a member of President Donald Trump's Evangelical Advisory Board and becoming part of the recently reconstituted White House Faith Initiative is troubling.
But as with much else with this administration, loyalty to the president - with whom Jeffress says he has prayed - atones for a multitude of sins.
But the presence of Jeffress at the highly symbolic ceremony that will commemorate Trump's recognition of Jerusalem of Israel's capital is no accident. It's also likely to highlight again the split between the Jewish right and the Jewish left.
Many Jews see his presence as an insult, as well as inappropriate. On Twitter, Rabbi Rick Jacobs, the head of the U.S. Reform movement, said Jeffress' attacks on Judaism and Islam ought to mean he should be "kept far away" from the embassy ceremony and that "Jerusalem doesn't need the prayers of a religious bigot."
But no one should be surprised if not everyone will share that opinion.
Though Jeffress may believe Jews won't be rubbing elbows in the hereafter with those who attend his 13,000-member First Baptist Church in Dallas, Texas, most pro-Israel activists as well as the few Israelis who pay any attention to the issue aren't likely to be that upset about it.
Just as Trump cares little about anything but the megachurch pastor's willingness to support him despite his personal moral failings, groups like AIPAC as well as the Israeli government regard Jeffress' passionate support for Israel as the only relevant fact about him.
If support for Zionism is baked deep into the political DNA of America, that is not so much a function of AIPAC's lobbying operation, or the generosity of Jewish donors to political candidates, as it is of religion.
Sympathy for the notion of a Jewish return to the land of Israel and their right to sovereignty there has been a powerful force in American Protestantism dating back to the early days of the republic. The first president to endorse this cause wasn't Harry Truman or Woodrow Wilson but John Adams. In recent decades, enthusiasm for Israel and disdain for its foes has become a major feature of an evangelical movement that was unashamed to flex its political muscles.
The true engine of the bipartisan consensus in favor of the Jewish state has been ministers like Jeffress and their followers. The transformation of the Republican Party from one in which pro-Israel sentiment was lukewarm a half century ago, to a lockstep pro-Israel (a shift that has been matched by the decline of support for Israel among Democrats), if not pro-Likud party, is largely the result of evangelical enthusiasm.
Jeffress stand on Israel is particularly instructive. In a Fox News interview about being asked to give a prayer at the embassy opening, Jeffress made it clear that as far as he was concerned, Jerusalem had been Israel's capital for 3,000 years, not 70.
He said he was happy about the move because it contradicted, "the left's lie that Jews stole the land" from Arabs.
Above all, Jeffress believes, as do most of his fellow Christian conservatives that support for Israel is vital to America's well being.
For him, that's not a geopolitical analysis but one determined by the biblical injunction that God will bless those nations that bless Israel. As far as Jeffress is concerned, "God blesses the U.S. because we have chosen to bless Israel."
Should that be enough to render him kosher in Jewish eyes at a time when anti-Semitism and anti-Zionist agitation is on the rise?
Jeffress' willingness to speak openly about who he thinks is going to Heaven puts a slightly different wrinkle in the long running debate about whether Jews should care about the motives of Christian Zionists. Many Jews think Evangelicals are only supportive of Israel because of the notion that its creation and its ultimate victory over its opponents will bring on the end days and trigger the rapture or the return of Jesus and an expected mass conversion of the Jews.
While a belief in this scenario is by no means universal among evangelicals, most pro-Israel activists respond to such fears by noting the absurdity of Jews who do not believe such theological events are possible being worried about what Christians will do if Jesus reappears.
Surely Jews are unthreatened by anyone's expectations about the return of the Christian messiah, especially when those who hold such beliefs are so eager to help defend the Jewish people from their enemies in the present. Nor should we care much about who Jeffress thinks is going to Heaven.
But while his eschatological views ought not to concern us, it is not too much to ask someone who puts himself forward as a representative of people of faith in the public square to be civil. The sorts of attacks that Jeffress has made on religions and groups other than his own feed bigotry.
His willingness to say that Christians should take candidates' faith background into consideration when casting their votes is not only prejudiced, but also antithetical to the spirit of religious liberty that most evangelicals believe is the key to the defense of their own rights.
These are certainly not the sorts of things we want to hear from someone who is in a position to advise a president whose own commitment to tolerance is shaky.
All persons of good faith should welcome Jeffress' prayers for the peace of Jerusalem and the safety of Israel. Nor should we question the sincerity of his pro-Israel beliefs or those of the rest of the Christian conservative community.
Yet his presence at the embassy ceremony is a reminder that there is a price to be paid for uncritical acceptance of pro-Israel figures whose attitude toward faith is inconsistent with religious freedom.
Jeffress' motives for backing Israel are irrelevant. But it is not too much to ask the administration, the Israeli government or pro-Israel activists to hold Jeffress as accountable for his prejudice as they do people like Palestinian President Mahmoud Abbas for their bigotry. Jeffress' Zionism is praiseworthy, but it can't give him a pass for attacking other faiths.
Jonathan S. Tobin is editor in chief of JNS (the Jewish News Syndicate) and a contributing writer for National Review. Twitter: @jonathans_tobin
Click the alert icon to follow topics:
SUBSCRIBERS JOIN THE CONVERSATION FASTER
Automatic approval of subscriber comments.

NOW: 40% OFF
ICYMI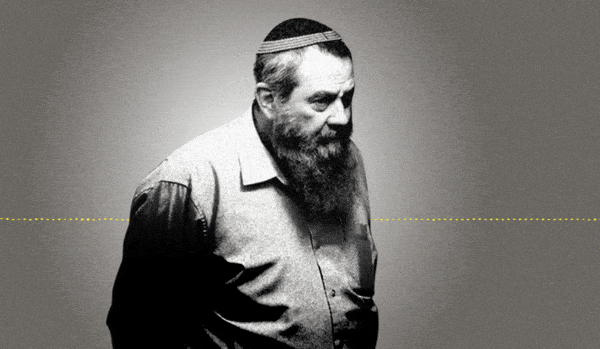 Jewish Law Above All: Recordings Reveal Far-right MK's Plan to Turn Israel Into Theocracy
Why I'm Turning My Back on My Jewish Identity
Down and Out: Why These New Immigrants Ended Up Leaving Israel
The Reality Behind 'The White Lotus' Sex Work Fantasy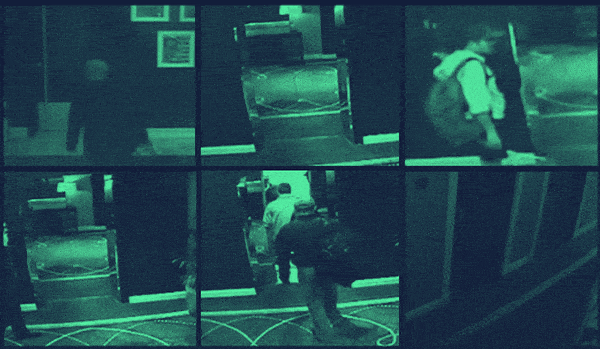 This 'Dystopian' Cyber Firm Could Have Saved Mossad Assassins From Exposure
Comeback Kid: How Netanyahu Took Back Power After 18 Months in Exile