Opinion |
While America's AWOL on Coordinating anti-Iran Allies, Saudi Arabia Is Taking Over
Any potential campaign to counter Tehran must be organized, factoring in the capabilities of Saudi Arabia and its Gulf partners, Israeli priorities and preferred timelines – and how much of the burden the United States is prepared to bear
Saudi Crown Prince Mohammed bin Salman smiling during his meeting with French President Emmanuel Macron in Riyadh, November 9, 2017.
Credit: HANDOUT/REUTERS
Is Mohammed bin Salman – the young, ambitious crown prince of Saudi Arabia – the answer to Israel's prayers? Can he lead a regional coalition that will roll back Iran's aggression on multiple fronts?
To really understand the Middle East - subscribe to Haaretz
It's a tantalizing possibility. For decades, Saudi Arabia has used its oil wealth in an attempt to support Sunni Muslim allies competing with their Shia rivals across the region. But as a counterweight to Iran, it has underwhelmed: Plenty of talk, some financing, lots of urging others to fight, but a high degree of passivity when it came to Saudi Arabia's own contributions.
>>Is Saudi Arabia pushing Israel into war with Hezbollah and Iran? | Dan Shapiro
So to the extent MBS heralds a new era of activist Saudi foreign policy, he represents something that opponents of Iran have long sought. But if his activism is scattershot and poorly coordinated, it will not deliver the desired results.
In Yemen, Saudi Arabia faces a legitimate Iranian-sponsored threat in its backyard in the form of the Houthi rebels. The November 4 missile launch from Yemen toward Riyadh was the latest example. But the Saudi-led military campaign, even with support from others, has proven sloppy and ineffective, and is contributing to grave humanitarian suffering among the Yemeni population.
>>For many Sunni Muslim countries, Iran is not necessarily a threat | Analysis
The Saudi-led boycott of Qatar, while motivated by legitimate grievances about Qatar's too-cozy relationship with Sunni extremists and Iran, has divided and distracted the Gulf Cooperation Council, the alliance of Sunni states intended to be a bloc of collective defense against Iran. It has also left the United States, which maintains a major military base in Qatar, caught in between the two sides of the dispute.
Now, in Lebanon, MBS has brutally forced the resignation of Prime Minister Saad Hariri, pulling Saudi Arabia's own ally in Lebanon off the field. One goal is apparently to remove the fig leaf that the Sunni PM represented and expose Hezbollah's dominance, as a predicate for increased pressure on Lebanon. Judging from the remarks of Hariri, in obvious distress during his interview on Lebanon's Future TV last Sunday, an additional purpose seems to be to use his removal to pressure Hezbollah to cease its support for Shia groups in Iraq, Bahrain and Yemen.
>>Israel is in no hurry to do the Saudis' bidding in Lebanon | Analysis
That is just conjecture, of course, because the Saudis have been so opaque about their actual strategy. And even this conjectured strategy raises more questions than it answers.
Will such a Saudi-led strategy – toward a clearly legitimate objective – succeed in getting Hezbollah to reduce its involvement in regional affairs? Could it, on the way, spark a conflict between Hezbollah and Israel that neither side seems to want right now? Israel's posture on Hezbollah has been to fully prepare for what is viewed as the inevitable next war, but also to postpone it as long as possible. But if there are some in Israel who may find it advantageous to engage Hezbollah sooner, do they want the conflict to launch on MBS' clock or an Israeli clock?
>>How Israel can avoid war with Iran and Hezbollah - for now | Opinion
What is desperately needed is a team captain to coordinate all the regional players who see Iran as a threat. That role should fall to the United States. But so far, it is absent from the field.
Critics of the Obama administration's regional policy argue that the Iran nuclear deal (JCPOA), even as it rolled back the nuclear program, had the perverse effect of legitimizing Iran as a regional player, and was not followed up by sufficient efforts to counter Iran's aggression. Then-President Barack Obama coordinated such efforts with the GCC states at the Camp David summit in May 2015 and with Prime Minister Benjamin Netanyahu in their meeting at the White House in November 2015, and followed up in 2016 with interdictions of weapons shipments to Yemen and additional designations of Hezbollah terrorist figures.
But many in the region wanted more, and felt left to deal with Iran's hostile moves alone.
Their hope has been that the Trump administration will take a more assertive posture. There were some signs of that in Trump's announcement of his Iran policy last month – the designation of the Iranian Revolutionary Guards Corps as a terrorist entity, threatened additional sanctions against Lebanese banks used by Hezbollah, and increasing pressure on the European Union to designate Hezbollah's political arm, along with its military wing, as a terrorist entity and to consider new sanctions on Iran's ballistic missile program.
But in other ways, there is continuity with Obama's approach.
The United States, even after Hariri's resignation, continues to express support for the Lebanese Armed Forces, despite persistent concerns about Hezbollah infiltration. And, in a source of some concern to Israel, there is no sign that the United States is seeking a more expanded military role in Syria to prevent Iran from establishing a firmer foothold as the counter-ISIS campaign and the Syrian civil war wind down. Israel is left to insist on its own freedom of action to strike Iranian targets in Syria, in discussions with both the United States and Russia.
The aspiration for more robust pushback on Iran is understandable. Iran is a dangerous, aggressive, aspiring regional hegemon, and its various terrorist organs and proxies are expanding its influence in numerous Arab states. So for those anxious about Iran, MBS' moves, even if uncoordinated, lacking in strategy and poorly executed, generate excitement. Those who argue it is unfair to call him a warmonger when Iran is the primary source of regional tension have a point.
But if there is to be a campaign to counter Iran, it needs to be organized. Those coordinating it must factor in the capabilities of Saudi Arabia and its Gulf partners, Israeli priorities and preferred timelines – and, of course, the share of the burden the United States is prepared to bear, and at what cost.
Such a campaign will have military elements, but diplomacy, sanctions, designations of terrorists and interdictions of weapons shipments will be at least as important tools.
To maximize their effectiveness, the ability to generate support from others, particularly the EU, will be critical. That makes the JCPOA relevant, as European governments are unlikely to be full partners in countering Iran's non-nuclear threats if the deal is dismantled while Iran is in compliance. Netanyahu – who previously called to "fix or nix" the JCPOA – seemed to understand this dynamic, as he told U.K. Prime Minister Theresa May in London recently that his focus is now on improving the deal through extending its deadlines and more robust inspection protocols, not canceling it.
But there is no sign as yet that the United States is playing this coordinating role. Did MBS share his plans to remove Hariri with Jared Kushner in their recent late-night meeting? If so, were those details shared with the State Department? As we have seen on several occasions, Secretary of State Rex Tillerson seems out of sync with the White House: the State Department says it still considers Hariri to be prime minister, while Trump tweets his full support for MBS (albeit over his simultaneous moves to consolidate power internally by arresting other princes).
But Tillerson's weakening of the State Department is coming home to roost as well. It is not clear if the U.S. administration has the capability to coordinate a complex campaign among numerous regional partners, given the lack of senior officials with experience in key roles. The United States has no ambassador in Riyadh, and no other official has been on the ground to coordinate among the main players.
Here's a suggestion for a first step: In Washington sits David Satterfield, the acting assistant secretary of state for Near East affairs. Though not confirmed by the Senate, he is highly capable and experienced, and known and trusted by most of the key players in the region. He should travel to Riyadh, Abu Dhabi, Jerusalem, Beirut, and other key capitals immediately. He should be empowered to run an interagency process, and a parallel diplomatic process, to coordinate the U.S. government internally and with its allies.
Key decisions await. How active is the United States prepared to be, unilaterally and through diplomacy with Russia, to restrain Iran in Syria? How can the coalition's goals advance in Yemen at lower humanitarian cost? What is required to get the distraction of the Qatar issue resolved? What is Israel's view on moves that could spark an accelerated conflict with Hezbollah? Is the goal in Lebanon to strengthen a Sunni counterweight to Hezbollah, or to expose Hezbollah's dominance and Iran's influence to wider criticism and pressure?
The U.S.-Saudi-Israeli coalition will need to be prepared for Iranian countermoves, and will want to show there is a price to Iran's malign influence and deter its aggression. Strategists should consider how that can be done without sparking a wider regional war. And if it cannot, are we prepared to have that war?
No one can deny that Iran's campaign of terrorism, intervention and intimidation is a danger that must be confronted. To do so effectively requires calm, coordinated, strategic action led by the United States, with others playing their parts, and with full appreciation of the costs – as well as the benefits – of each move.
Daniel B. Shapiro is Distinguished Visiting Fellow at the Institute for National Security Studies in Tel Aviv. He served as U.S. Ambassador to Israel, and Senior Director for the Middle East and North Africa, in the Obama Administration.
Click the alert icon to follow topics:
SUBSCRIBERS JOIN THE CONVERSATION FASTER
Automatic approval of subscriber comments.

NOW: 40% OFF
ICYMI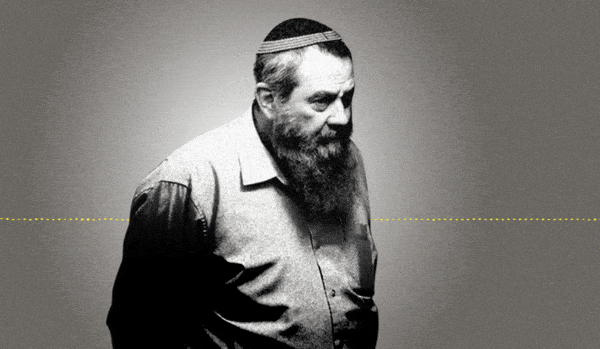 Jewish Law Above All: Recordings Reveal Far-right MK's Plan to Turn Israel Into Theocracy
Why I'm Turning My Back on My Jewish Identity
Down and Out: Why These New Immigrants Ended Up Leaving Israel
The Reality Behind 'The White Lotus' Sex Work Fantasy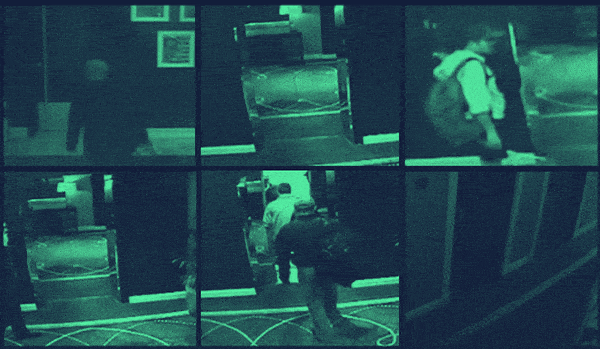 This 'Dystopian' Cyber Firm Could Have Saved Mossad Assassins From Exposure
Comeback Kid: How Netanyahu Took Back Power After 18 Months in Exile