Opinion |
The Biggest Enemies of ISIS Are the Iranians. So Why Did They Leave Them Alone Until Now?
The Iranians blame the Saudis for the terror attacks in Tehran, but neither state is really eager to go to war
The Iranian supreme leader Ayatollah Ali Khamenei is leading the Eid al-Fitr prayers at the Imam Khomeini grand mosque in the capital Tehran on June 26, 2017.
Credit: HO/AFP
The Islamic State's double attack in Tehran this month wasn't in the least surprising. What is genuinely surprising is the fact that this terrorist organization has only now gotten around to attacking its principal enemy. Previously, it made do with murdering enemies who were comparatively marginal even from its own perspective: Yazidis, Kurds, Sunnis, Arab tribesmen in Iraq and Syria who refused to join its ranks, and sometimes Christians.
>>ISIS assault on Tehran may lead to surprising alliances in the Middle East | Analysis
Even Iraqi Arab Shi'ites, whom Islamic State views as loathed enemies that must be annihilated, aren't its principal enemies. Its principal enemies are the Persian Shi'ites, whom it calls Safavids, after the Safavid dynasty that forcibly imposed Shi'ite Islam on Iran in the early 16th century. After all, the political and strategic leadership of the global Shi'ite community is located in Iran, not Iraq, so logic demands that Iran be attacked first and foremost. But that isn't what happened.
Islamic State's hatred of Shi'ite Islam stems from two complementary sources. The first is religious and theological. The organization is a Salafi Sunni movement that is close to Wahhabi Islam, which comes from Saudi Arabia, and to this day, the Wahhabi movement sees Shi'ites as people who left the fold of Islam.
Thus in the view of Islamic State, whose first of several incarnations arose in 2003 and whose hallmark is taking many principles of early Islam to their greatest possible extremes, the Shi'ites deserve death. The community's principal religious centers — Najaf and Karbala in Iraq, Qom and Mashhad in Iran — must be razed, its adherents eliminated.
The second source of hatred is modern politics. Islamic State is above all an Iraqi Sunni movement with a dual leadership — religious and semisecular — whose main shared goal is restoring the Sunni Arab community to power in Iraq. This isn't to discount the radical Salafi wing's dream of imposing Islam on the entire world, but the common denominator of the two wings is a clear order of priorities topped by restoring Iraq to Sunni rule.
The messianic global vision will begin in Iraq and spread outward from there. Islamic State sees Baghdad as the future capital of world Islam, as it was under the dynasty of the Abbasids (749 to 1258), considered the architects of Islam's golden age.
To the organization's semisecular military commanders, the Abbasid empire, centered in Baghdad, serves as romantic inspiration for restoring that city's former glory. To Islamic State's religious leaders, returning to the golden age of the Abbasid caliphate is the way to restore pure Sunni Islam and impose it on society.
The return to Baghdad will require many volunteers who are happy to fight and even to commit suicide, yet whose main interest isn't necessarily Baghdad, but rather implementing an extremely radical religious ideology and restoring Islam to global greatness, regardless of its center. Thus even the less religious military wing recognizes Islamic State's leaders and as a result does not oppose the organization's religious extremist aspect, which will attract volunteers from every Muslim community in the world.
Sunni extremism is also naturally anti-Shi'ite, and the conquest of Baghdad requires all-out war against the Shi'ite hegemony that rules it today. Therefore, both wings of Islamic State's leadership see the Shi'ite government in Baghdad and its principal backer — the ayatollahs' regime in Iran — as the ultimate enemy.
Even after failing to capture Baghdad, as long as it retained its hope — and its control of Mosul — the Islamic State made do with murdering and enslaving Yazidis and carrying out terror attacks against "deviant" Sunnis and Shi'ites and Kurds in Iraq. Its terror attacks against European targets were mainly a response to Europe's mobilization against it in Iraq and Syria. It refrained from directly attacking the United States, partly for practical reasons, and even when it successfully urged young Muslims in America to kill Americans, it did so mainly after the United States attacked it to protect Yazidis and Kurds.
Israel, which has refrained from military action against Islamic State in Syria, has been left alone, even though the organization promised to deal with it in the future. This attests not only to Israel's deterrent power but also, and perhaps mainly, to Islamic State's clear priorities: Baghdad first.
What is surprising, as noted, is that Islamic State also left Iran alone, despite its traditionally being the greatest threat to Iraq under Sunni hegemony since the 1920s. The organization apparently refrained from directly attacking Iran to avoid being dragged into a conflict prematurely, before it finished conquering Iraq.
Nightmare scenario
What can we expect in the future? The Iranians blame the Saudis for the terror attacks, but neither country is beating the war drums. A Saudi-Iranian war would drag in the entire Gulf. The various emirates, aside from Qatar and Oman, would side with the Saudis, and most likely Jordan and Egypt would too. Iraq would presumably aspire to remain neutral, but Iran could force it to take its side, and the United States would be drawn into the turmoil against its will. This is a nightmare scenario that nobody wants.
What's more likely, therefore, is a more familiar Mideast scenario: If Iran does not retract its claim that Islamic State acted as a Saudi agent, the organization will respond with terror attacks carried out by Shi'ite supporters in eastern Saudi Arabia. Saudi Arabia's Shi'ite population is concentrated in the areas that produce most of the country's oil, and sabotaging oil production would hurt the Saudis very badly.
The Saudis also have a terrorist option. They could send money to the Sunni Kurds in northwest Iran, or to the Sunni Arabs of the oil-rich Khuzestan Province in southwestern Iran, whose inhabitants include radical Salafists. Additionally, some four million Lari people, most of whom are Sunni, live in southwest Iran. Iranian Sunnis are discriminated against, and many are bitter about it.
Iran also has a wide-open border with Pakistan, which is predominantly Sunni, and which also has radical Salafi organizations that would be happy to take Saudi money to do more of what they're already doing today on a volunteer basis, without hope of any reward.
A terrorist war is thus a double-edged sword for both countries. Hence it's very possible that Iran will make do with threats and simply escalate its fight against Islamic State. Yet even threats entail a risk of escalation.
Thus mediation will likely ensue to reduce the tension. President Donald Trump's America would be hard-put to serve as an unbiased broker, but it would be happy for Turkey to do so. Sultan Qaboos of Oman (which is neither Sunni nor Shi'ite, but Ibadi Muslim or Kharijite) is respected by both sides and has many years of experience in mediating between bitter rivals. Russian President Vladimir Putin will also volunteer to mediate, and he too is acceptable to both sides.
Meanwhile, the Islamic State has good reason to try its strength again. But its members will discover that the dictatorial nature of the Iranian regime makes it much better than its European counterparts at thwarting terror. It's still too early to tell whether, following the loss of Mosul and Raqqa, Islamic State will also change its strategy toward Israel, in order to prove that it is still effective.
Prof. Amatzia Baram is director of the University of Haifa's Center for Iraq Studies.
Click the alert icon to follow topics:
ICYMI
Ken Burns' Brilliant 'The U.S. and the Holocaust' Has Only One Problem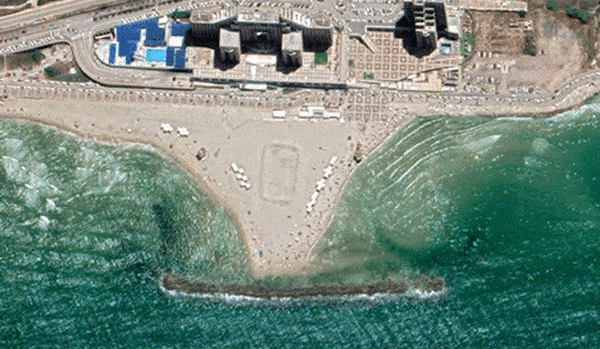 Facing Rapid Rise in Sea Levels, Israel Could Lose Large Parts of Its Coastline by 2050
Lapid to Haaretz: 'I Have Learned to Respect the Left'
The Mossad's Fateful 48 Hours Before the Yom Kippur War
As Israel Reins in Its Cyberarms Industry, an Ex-intel Officer Is Building a New Empire
How the Queen's Death Changes British Jewry's Most Distinctive Prayer