Judgment Day: How Does 'Your Honor' Compare to the Israeli Show It's Based On?
Showtime's new Bryan Cranston thriller is just as far-fetched and enjoyable as the Israeli show 'Kvodo,' but there are some intriguing twists to enjoy in the new version. Here are nine of them
The fathers and sons in the Israel and American versions of "Your Honor." Guess which family is depicted as the sensitive type.
Credit: Vered Adir, Yes/Showtime
I'm going to start this week's column with an analogy for why American remakes of Israeli TV shows don't, as a rule, work.
An Israeli chef visiting Chicago eats a deep-dish pizza and falls in love with the concept. He decides to create his own version back home in Tel Aviv, but adds a couple of local ingredients – shawarma and za'atar. He starts selling it and it's a huge hit. A visiting American chef tries it, loves it and takes the idea back to Chicago. He tries it out on a couple of customers and they love it too.
However, one says, "Maybe lose the shawarma," while the other suggests, "Drop that weird hyssop herb." The chef agrees, then releases his own version and is shocked when critics and the public say it's nothing they haven't seen or tasted before.
I've been thinking about Israeli remakes a lot recently – deep-dish pizza too, but that's not so unusual – thanks to two new series: an Israeli show called "Chazarot" ("Rehearsals") and Showtime's "Your Honor," a star-studded American remake of the 2017 Yes hit "Kvodo."
Whenever I watch a great new Israeli show, I always have one question: Will this be sold for remake or broadcast rights in major overseas markets?
In other words, will global audiences get to enjoy the original series, complete with shawarma and za'atar? Or will they get a bland, generic version stripped of all the tasty things that made it stand out in the first place?
To inadvertently continue my culinary theme, the most recent example of this is the Miami-set remake of Israeli romantic comedy "The Baker and the Beauty." This aired for just nine episodes last spring before ABC pulled the plug on the, um, half-baked story about a Cuban-American baker and Australian model.
The latest Israeli show to prompt this question is "Chazarot," a delightful, unromantic comedy-drama created by and starring Noa Koler and Erez Drigues. It's produced by public broadcaster Kan, which is enjoying a stellar year thanks to espionage thriller "Tehran," Yom Kippur War drama "Valley of Tears" ("Sha'at Neila" in Hebrew) and now this.
"Chazarot" could actually be the pick of the bunch. To put its concept in Hollywood terms, imagine if, after they split, Brad Pitt and Jennifer Aniston decided to write a show together about a couple in a relationship and then cast themselves in the lead roles. Their fictional selves would then appear in the TV show alongside two actors ostensibly playing "them" on stage (in a play called "One + One").
Even writer/director Charlie Kaufman would have to applaud the levels of meta on display here.
The genius of the show is that it takes something universal – and, really, what could be more generic-sounding than a show set in the world of ambitious, bitter, vain and aging thespians and producers? – and cooks up something special thanks to the unique characters at its core.
It's no mean feat to create something that really stands out these days, especially as "Chazarot" isn't exactly the first TV show to be set in the acting world – think of the Canadian TV comedy "Slings and Arrows" (about a Shakespearean troupe), the charming French comedy "Call My Agent!" and even Ricky Gervais' "Extras" and Matt LeBlanc's "Episodes."
But the show's "meta couple," Koler and Drigues – arguing in their dingy apartment and backstage about their future together, or lack thereof – bring a level of pain, humor, realism and warmth to both their characters and the series.
I'll wait until the show (hopefully) reaches a global audience before saying more. Suffice to say, these characters – including Maya (Agam Rudberg), with her grandiose dreams of playing Nina in a local production of "The Seagull," and theater impresario Vera (Evgenia Dodina), ripping all dreams asunder with the straightest of talk – deserve to be seen as the creators intended, whether that's in subtitled or dubbed form.
Thankfully, that has never been more likely thanks to streaming services like Netflix, HBO Max and Apple TV+, which see foreign shows as an integral part of their programming.
Most people are aware of the "Fauda" and "Shtisel" phenomenon on Netflix (a third season of the latter debuts in Israel on December 20, reaching the streaming giant next year).
But less high-profile Israeli shows like the thriller "Losing Alice," with Ayelet Zurer, and "Possessions," again starring Koler (it's actually a French-Israeli co-production), will also be available overseas soon – "Alice" on Apple TV+ in January (following in the footsteps of "Tehran") and "Possessions" on HBO Max shortly (hot on the heels of "Valley of Tears").
More than Gal Gadot and hummus
With the relentless march of these streaming services, I wonder if "Tehran" will be something of a game changer locally, given the reportedly lucrative deal the producers struck with Apple TV+ for the show and subsequent seasons. The only Israelis currently enjoying a higher profile overseas than "Tehran" are Gal Gadot and hummus – and one of them isn't even Israeli.
"Kvodo," by contrast, has been harder for foreign viewers to see than a Mossad operation in Natanz. Two seasons (22 episodes) of the thriller aired on Israel's Yes satellite channel between 2017 and 2019, and it's very much part of that genre called Supposedly Smart People Keep on Doing Dumb Stuff. (For simplicity's sake, I'll refer to the Israeli version as "Kvodo" and the U.S. version as "Your Honor," even though that's also the translation of the Hebrew title.)
Ahead of the release of "Your Honor" on Showtime, I've actually been catching up with the original on Yes English. And while I'm enjoying it, it's also a bit of a cautionary tale about how you successfully strike the balance between constantly raising the stakes and retaining a modicum of credibility.
I've actually seen three different versions of the opening episode in recent days: the Israeli original, the U.S. remake and an Indian version that's almost literally a shot-for-shot facsimile of the Israeli show – down to the minutest detail. (Little wonder the Hindustan Times called it "a faithful remake of an award-winning Israeli show.")
Particularly interesting about "Kvodo" is how it applies familiar Hollywood tropes to a local setting. Even more intriguingly, it ventures into parts of the country rarely seen on mainstream Israeli TV – the southern city of Be'er Sheva and surrounding desert communities, including some Bedouin villages that are unrecognized by the state.
It also establishes its conflicts (to these eyes, at least) around classic "seam lines" in Israeli society: Ashkenazi elites versus Mizrahi "interlopers," which is seen in both a fight for a district court seat and tensions between the protagonist – Magistrate's Court Judge Micha Alkobi (Yoram Hattab) – and his mother-in-law, Sarah, a Supreme Court justice; rival crime gangs (Jewish and Bedouin); and even the rivalries between what are historically regarded as Mizrahi and Ashkenazi professions (the police and the judiciary).
I'm really enjoying "Kvodo," but it didn't win the top prize at the Series Mania TV festival in 2017 for its subtlety. I'm guessing it won because of its, for want of a better word, "exoticness" and willingness to pursue the story to increasingly far-fetched places. This is a series that throws the kitchen sink at the drama, not just the shawarma and za'atar.
Reserving judgment
Because I've only seen one episode of Showtime's remake, which stars Bryan Cranston as Judge Michael Desiato and is executive-produced by Michelle and Robert King ("The Good Wife" and spin-off "The Good Fight"), I'm going to reserve judgment on the merits of the remake for now.
At this early stage, though, I'll allow myself to make a few comments on noticeable differences and similarities between the two shows (you can take it for sure that the Indian version blindly follows the Israeli original). This list contains SPOILERS about episode one of both shows.
1. The U.S. version is clearly happy to embrace the spirit of the original and its increasingly unhinged logic. This is the kind of storyline that would make even Liam "Taken" Neeson start to question his character's actions.
"Your Honor" certainly pursues the original's basic plotline of a hitherto upright judge attempting to cover up a crime when his son is involved in a hit-and-run accident with a young motorcyclist. (This isn't always a given: The Netflix remake of Israeli comedy "The Good Cop" basically jettisoned everything other than the title of the original.)
Both series feature the judge and his son continuing to mourn the death of their wife/mother, but "Your Honor" actually makes that a contributing factor to the accident, thus generating more sympathy for the son, Adam (Hunter Doohan).
The son in "Kvodo," Shay (Erez Oved), is a pretty unsympathetic character by comparison: The main reason he's distracted leading up to the accident is that he thinks he failed his driving test earlier that day, so he took the car out for a spin in a mindless moment of teenage rebellion.
2. One episode in, it's hard to how much "Your Honor" will follow the path of "Kvodo" and use the hit-and-run accident as the catalyst that pours gasoline on a feud between rival local crime families (the Masris and the Ben Attars).
What's apparent is that the mobsters in "Your Honor" are the kind of people even the Corleones might think twice about crossing. "Jimmy Baxter is the head of the most vicious crime family in the history of this city," Michael warns son Adam after learning, in very unlikely circumstances, that the victim of the crash was the son of Jimmy (Michael Stuhlbarg) and wife Gina Baxter (Hope Davis – going all Lady Macbeth, if the latter wore 6-inch heels).
3. Cranston's judge in "Your Honor" is just as liberal as Hattab's Judge Micha Alkobi in "Kvodo" but goes to even greater lengths in the pursuit of justice. While Alkobi "merely" sides with Bedouin petitioners to prevent 76 home demolitions at the start of "Kvodo," Desiato proves the kind of judge Sen. Mitch McConnell would put on his blacklist by actually visiting a home at the center of a trial to disprove the evidence of a corrupt policeman.
4. One major difference is the wildly different reactions by the fathers to their sons' actions, and the sons' reactions to being told to hand themselves over to the police.
While Desiato assures his son, "I gotcha, buddy, I got you," after hearing about the incident (and Adam recognizes that he needs to "pay" for his crime), Alkobi and Shay get into a furious argument when the latter refuses to accompany his father to the police station and hand himself in.
In sharp contrast to Desiato's "I love you more than anything in the world" response, Alkobi opts for the tough love approach by screaming at his son, "You're a little piece of shit!" Sadly, he may have a point.
Another major difference between the two judges: While Desiato is in training to run a marathon, Alkobi looks like he would prefer to run someone over rather than engage in exercise of any kind.
The key difference between the two families in a word? Sensitivity. Heck, Adam even tells his dad to look after their dog while he himself is on his way to what he assumes will be the pound.
5. Speaking of the family pet – a new addition to the U.S. version – it's central to an outrageous moment involving a crucial piece of evidence. Does anyone know the Latin phrase for "Act of Dog"?
6. The head of the Ben Attar crime family in "Kvodo" is serving a prison sentence after being sent down by none other than Judge Alkobi, making the latter's decision not to ultimately turn his son in slightly more plausible than Judge Desiato's snap decision to cover for his son when he hears about the Baxters' involvement.
7. Aping the southern location of "Kvodo" (the Indian version took a different geographic route and was set in the Punjabi city of Ludhiana, north of Delhi), "Your Honor" is set in New Orleans and seems likely to play on tensions between the city's haves and have-nots – in much the same way "Kvodo" uses the divide between Israeli Jews and the local Bedouin community.
When Alkobi needs the incriminating car to "disappear," for instance, his immediate reaction is to turn to a Bedouin friend for help (because this is Israel, there is, of course, a strong army connection between the two men). Desiato in turn will turn to a Black friend for help when it comes to his own vehicular dirty deeds.
One of the reasons Adam crashes the car is that, somewhat unbelievably, he's spooked by an encounter with a gang of Black kids in the Lower 9th Ward (a place still devastated by Hurricane Katrina – but it was never likely to shift many postcards at any time, it must be said). This might be the most interesting subplot to follow.
8. As soon as I saw the opening seconds of "Kvodo" (and the Indian remake), I knew there was absolutely no way "Your Honor" would start the same way. Due to what I assume were budgetary restraints, the actual crash in the original occurs off-screen and is heard, not seen.
The U.S. version takes 10 minutes to get to the actual crash, preferring to start with gratuitous butt shots, Bryan Cranston jogging and glorious exterior shots of the Baxter family home. When it finally comes to the crash, and its aftermath, it is of course staged in meticulous and impressive detail with money seemingly no object.
All three versions of the show feature a wild animal at the scene of the crime, but only one has the creature licking blood off the sidewalk. No prizes for guessing which one – which seems to portend that the U.S. remake is going to prove far grizzlier than its predecessors.
Mind you, despite the huge gulf between the respective budgets, I'd argue that the jackal shown in "Kvodo" is a far more appropriate beast than the well-groomed dogs shown in the other two versions. Hopefully by the end of the shows, I'll have worked out who the animal is actually meant to represent.
9. "Kvodo" burns through plot at a far faster rate in episode one than "Your Honor" – despite being 20 minutes shorter. "Kvodo" had already introduced four key characters by the episode's end that have yet to appear in "Your Honor" (including the female police detective on the case, a rookie lawyer and the judge's old friend). Just call it "the American way" when it comes to remakes.
I'm intrigued by "Your Honor" after the initial episodes (more so than many U.S. critics, it seems), and am going to revisit the show in January after watching all episodes of both "Kvodo" and "Your Honor." Then I'll know which version I preferred and whether shawarma and za'atar managed to stay on the menu in New Orleans.
"Chazarot" is on Kan 11 in Israel on Thursdays at 9:45 P.M. "Kvodo" is on Yes English and "Your Honor" is on Showtime in America on Sundays, Yes VOD on Mondays and Yes TV Action on Tuesdays at 10:45 P.M.
Click the alert icon to follow topics:
SUBSCRIBERS JOIN THE CONVERSATION FASTER
Automatic approval of subscriber comments.

NOW: 40% OFF
ICYMI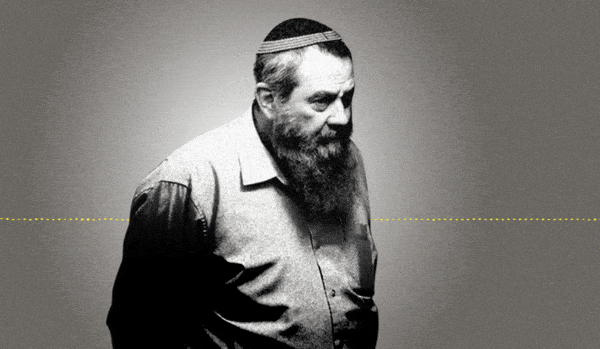 Jewish Law Above All: Recordings Reveal Far-right MK's Plan to Turn Israel Into Theocracy
Why I'm Turning My Back on My Jewish Identity
Down and Out: Why These New Immigrants Ended Up Leaving Israel
The Reality Behind 'The White Lotus' Sex Work Fantasy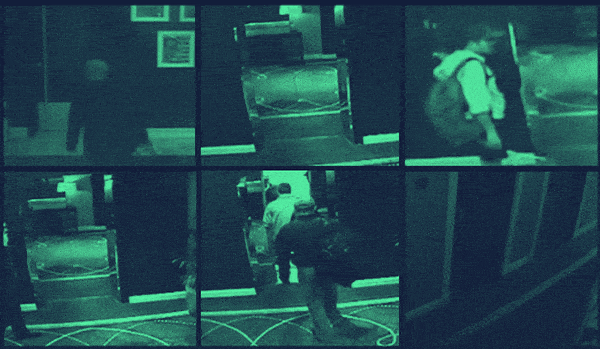 This 'Dystopian' Cyber Firm Could Have Saved Mossad Assassins From Exposure
Comeback Kid: How Netanyahu Took Back Power After 18 Months in Exile