'Valley of Tears' v. 'No Man's Land': Which of These Israeli-created Shows Should You Watch?
Two new series ('Valley of Tears' showing on HBO Max, 'No Man's Land' on Hulu in America) offer very different takes on the Yom Kippur and Syria's civil war, but only one is truly worthy of your time
HBO Max and Kan's "Valley of Tears" and Hulu's "No Man's Land."
Credit: Kan/Hulu
Something very rare is currently happening in the United States: two TV series created by Israelis are vying for the attention of American audiences. As a phenomenon, that's right up there with "Donald Trump being truthful" and "Sara Netanyahu thanking an aide" on the scale of unlikely events.
While this is clearly a momentous moment for Israeli television, are the shows themselves actually worth watching? In three words, yes and hmm…
The respective shows are "Valley of Tears" (aka "Sha'at Neila" in Hebrew, which is the name of the final prayer recited on Yom Kippur before the fast ends) and "No Man's Land." Both are set during actual wars, but they couldn't be more different in tone, emotional heft or impact.
The nine-part "Valley of Tears" (episode three just aired on HBO Max in the United States, while episode seven airs on Kan 11 in Israel on Monday) could only be more Israeli if it were wearing Crocs, chewing sunflower seeds and invading your personal space.
It's a gut-wrenching, heart-pounding, knuckle-clenching drama (hang on, let me just check my list of clichés to see if I've missed any – nope, got 'em all) set during the Yom Kippur War in October 1973. It's a date indelibly etched in the hearts of Israelis over the age of 50, as it was the time when the Jewish state came closest to meeting its waterloo after being caught unawares in a coordinated attack by the Syrians and Egypt on the holiest day in the Jewish calendar.
This deeply traumatic moment in Israel's brief history shattered that perception of invincibility that had mushroomed since the crushing victory over the Syrians, Egyptians and Jordanians during the Six-Day War in June 1967. "We felt like an empire, a miracle," a female character narrates in the pre-credits explainer. Then, as we see images of then-Prime Minister Golda Meir and Defense Minister Moshe Dayan, she adds about the 1973 war – but could be referring just as easily to any Israeli crisis in the intervening years: "We should have seen it coming. We trusted our leaders. We were wrong."
Enjoy those images of Meir and Dayan, because you won't being seeing any political leaders or army brass being portrayed in fictional form here (though the show does make good use of their actual televised addresses to the nation from the time).
Instead, the focus is very much on events on the ground in the Golan Heights as an Israeli army operating on a skeleton crew struggles to fend off a massive attack by Syrian forces, starting on Saturday October 6.
This is very much a micro-telling of the war and the people on the frontline – in places like the Sicily Outpost on Mount Hermon, where a small Israeli intel unit is listening to Syrian wiretaps, protected by a mere handful of combat soldiers.
Then there's Tanks Park, which is perhaps too grandiose a term for a base featuring just three tanks and a tiny group of soldiers preparing for the upcoming religious fast.
The secret to any good war story is to establish your characters early on so that when the bullets and shells start flying, you're invested in their survival. (Like most war stories, this particular tale is told from "our" side's perspective.)
None of the characters we meet in "Valley of Tears" are particularly memorable, but they're engaging enough to make us care for them and their fate – even the neurotic, verging on hysterical young intel officer Avinoam (Shahar Taboch), who's unsuccessfully been warning of an imminent attack for weeks and hits peak panic mode when he hears that Soviet military advisers have been evacuated from Syria ("Sign number 32 in the 'War indicators' handbook," he helpfully informs us).
Easier on the ear are the outpost's commanding officer, Yoav (Aviv Alush, best known as the romantic lead in "The Baker and the Beauty"), and women's unit officer Dafna (Joy Rieger – a rare female presence in this story).
The show also juxtaposes the battle of the Israeli Black Panther movement with this seminal war, so three members of the tank regiment are also Mizrahi Jews engaged in the fight for more equitable treatment for those from North African and Middle Eastern countries.
"At your kibbutz, even the cats aren't hungry," activist and hothead Marco (Ofer Hayoum) shouts at his Ashkenazi commanding officer, Aviram (Ido Bartal), while defending his actions of stealing milk to give to fellow Mizrahim in the most hardscrabble of Jerusalem neighborhoods. "I'd give up my life for the Panthers. It's the only way your fucking country understands," he adds. It's not exactly subtle, but it is effective and adds a political layer to a drama that otherwise has only one thing on its mind: a group of outnumbered, outgunned Israelis trying to stay alive.
The other major character is dissolute left-wing journalist Meni (Lior Ashkenazi) – yes, this really is a show that loves a cliché – whose ex-wife commands him to head up north and search for their son, Yoni, who's serving in the Golan. There's also a less-than-convincing love triangle involving some of our protagonists that feels shoehorned in to try to add another emotional layer.
Small-scale skirmishes
"Valley of Tears" (the English title is a reference to the location in the Golan Heights where the fiercest battles were fought) has been in the works for the past decade. An indication of how slow its journey to the small screen has been can be gleaned from the fact that one of the writers receiving a "Screenplay by" credit, Amir Gutfreund, died of cancer in November 2015. (He's probably best known to international audiences for the novel upon which the Netflix hit "When Heroes Fly" is based.)
It's been billed as the most expensive Israeli show of all time, but in such a cash-starved industry, that's akin to being the smartest person in Hicksville, U.S.A. No one is going to mistake this show for other, more lavish war series like "Band of Brothers" or "The Pacific." But it's actually at its best when it's not having to rely on passable CGI shots of tanks being blown up and instead focuses on small-scale skirmishes in confined spaces or survival in the most remote (and rugged) of battlefields.
The biggest challenge facing "Valley of Tears" is how to deal with the episodic nature of television when you're telling a story that is so intense. In a conventional movie in which an outpost is under attack and help is a long way from arriving – from cornball John Wayne Western "The Alamo" (1960) to the recent "The Outpost," set during the war in Afghanistan – the tension keeps ratcheting up and up. That's much harder to achieve when you're having to cut away for commercial breaks or waiting a week for your life-or-death, cliff-hanger ending to be resolved. That's probably why it's called "Apocalypse Now" and not "Apocalypse This Week, Next Week and for the Next Two Months." In effect, you're having to rebuild that tension from scratch every episode.
"Valley of Tears" handles the problem adroitly, dividing the battle scenes into neat segments and never overwhelming the screen with characters so you don't know what the heck's happening or who's actually fighting for their lives during the combat sequences.
There's talk of possible future seasons focusing on other battlegrounds during the war (Sinai being the most obvious). Yet while this is likely to appeal to a local audience – "Valley of Tears" has already been a big hit in Israel – it may restrict overseas appeal.
Indeed, if I were HBO, I'd be worried by the lack of buzz the show has generated in the U.S. media since premiering earlier this month. Very few outlets have even bothered reviewing "Valley of Tears," which may be a consequence of it being broadcast on HBO Max rather than HBO itself (which is where another high-profile, and superior, Israeli show, "Our Boys," was shown last year). Or maybe the show needed to throw global audiences a bone and reflect how this Middle Eastern war quickly descended into a Cold War standoff between the Soviets and the Americans. If nothing else, it would have given some actor the plum part of Henry Kissinger.
It would be a huge shame if "Valley of Tears" didn't get the chance to connect with a wider audience, because it's a gripping war drama that offers a fascinating insight into a very unique moment in Israeli history. Think of it as "Mr. Israel" – a Sabra version of "Mrs. America" where, instead of exploring the U.S. feminist movement of the 1970s, we see a macho world where worlds and cultures collide, often to deadly effect.
'No Man's Land'
Two members of the Israeli creative team of "Valley of Tears" – Amit Cohen and Ron Leshem – also co-created the Syrian civil war drama "No Man's Land," which dropped on Hulu in America last week (despite the local involvement, there don't appear to be any plans to screen it in Israel).
Again, this is a show that's not exactly generated many headlines in America (the only recent Israeli release to manage this was Jonathan Pollard), but it's been on my radar since it was first announced as "Fertile Crescent" last year. That's mainly because I was amazed that a group of Israelis (the other co-creators are Maria Feldman and Eitan Mansuri) were planning to tackle a story they didn't seem particularly qualified to tell.
All I can say, after watching the eight-part show, is that the creators bring the same kind of depth to the subject of the Islamic State and the Kurdish, predominantly female YPJ group as Syrian writers might do for a story about feuding Hasidic dynasties in Jerusalem.
What an oddity "No Man's Land" is: When I say it's all over the map, I mean that both geographically and narratively. The last time I saw anything this uneven was during a Rudy Giuliani press conference. The action zigzags from Paris to Istanbul to northern Syria and southern England, taking in some Middle Eastern hot spots along the way. I wish I could say there's never a dull moment, but that wouldn't quite be true.
There are three major problems with the drama, which is set in 2014 during ISIS' rise to infamy in Syria and Iraq. First, there's the stereotypical, skin-deep representation of the YPJ as literal poster girls for the war against ISIS – not aided by the decision to cast an actual model (Souheila Yacoub) in the central role of Sarya.
Fatally, at no point do we truly understand the motives of this ragtag bunch – including a couple of American "war tourists" who see this as their own Spanish Civil War – or understand why the Kurds are fighting ISIS. There's an interesting scene where Sarya sees female YPJ fighters literally sitting at the same table as the men in this otherwise conservative region. But we're never told how the women adopted this role or how it gained acceptance locally.
Second, there's the stereotypical, skin-deep representation of three young British men who have joined ISIS' battle to create a caliphate in the region. Beyond the obligatory shouting of "Allahu Akbar," firing of celebratory rounds into the air and black flags attached to pickup trucks to show us that these are indeed ISIS members, there's nothing here (or in the flashbacks to their youth in South London) that convincingly explains their thirst for jihad.
Third, there's the central storyline of young Frenchman Antoine (Félix Moati), who drops everything and heads to Syria to find a woman who, from the back in a news video posted online, looks like she could be his sister – who was believed to have died in a terrorist attack in Cairo four years earlier.
With dialogue like "Once we beat the fascist forces, Rojava will be paradise," "You're a lioness … stop acting like a little girl" and "'War sucks' – is that the best you can come up with?," "No Man's Land" is constantly teetering on the edge of inadvertently introducing comedy into what should be the most somber of subject matters.
It starts on a barely believable note and then actually becomes even more fanciful – let's just say Antoine's profession as a construction engineer comes in farcically handy at one point. That said, the show does also improve as it goes on and more characters and twists are introduced – including what I can only describe as "the Israeli angle," which does at least explain the presence of so many Israelis on the creative team.
By the way, if you think season 4 of "The Crown" played fast and loose with historical facts, wait till you see the doozy they have in "No Man's Land" involving one of the Middle East's hot-button subjects. Let's just admire the creators for their audacity, but admit that "No Man's Land" is more of a "Fauda" when it comes to historical accuracy than "Our Boys."
The ending suggests a second season could be in the offing, but I'll be amazed if that happens. Besides, I'm not sure if any show that uses a trademark ISIS beheading for "entertainment" purposes actually deserves an encore.
"Valley of Tears" is on HBO Max every Thursday and on Kan 11 in Israel on Mondays at 9:15 P.M. "No Man's Land" is available now on Hulu in America.
Click the alert icon to follow topics:
SUBSCRIBERS JOIN THE CONVERSATION FASTER
Automatic approval of subscriber comments.

NOW: 40% OFF
ICYMI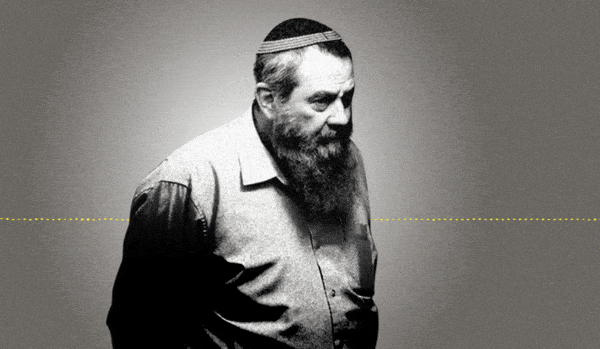 Jewish Law Above All: Recordings Reveal Far-right MK's Plan to Turn Israel Into Theocracy
Why I'm Turning My Back on My Jewish Identity
Down and Out: Why These New Immigrants Ended Up Leaving Israel
The Reality Behind 'The White Lotus' Sex Work Fantasy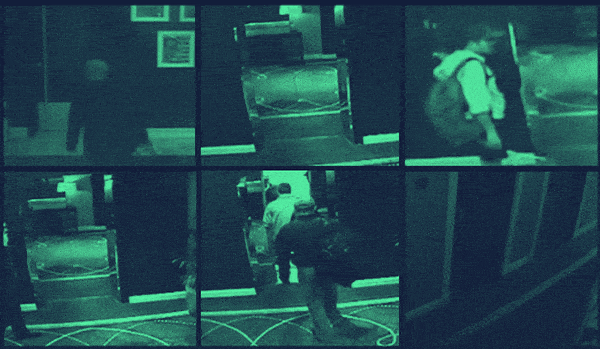 This 'Dystopian' Cyber Firm Could Have Saved Mossad Assassins From Exposure
Comeback Kid: How Netanyahu Took Back Power After 18 Months in Exile