'Tehran' on Apple TV+ Gets a Big Thumbs-up – but Don't Compare It to 'Fauda'
The Israeli thriller starts brilliantly, falters slightly but then recovers thanks largely to stars Niv Sultan and Shaun Toub
Niv Sultan as Mossad spy Tamar in "Tehran."
Credit: Vered Adir / Kan Public Broadcasting
Real life shows us that when it comes to espionage, there's no such thing as too far-fetched – especially when it comes to the Mossad.
Setting up fictitious diving resorts in East Africa? Check. Accidentally killing Moroccan waiters on their way to movie theaters in Norway? Check. Causing an international incident after a hit job in Dubai? Check. Assassinating nuclear scientists in Iran? Check with the military censor to see what we can say about that nowadays.
The Mossad was the talk of Israel again this summer, but this time thanks to the show "Tehran" on public broadcaster Kan. The buzz was based partly on the show itself, but mainly on the lucrative deal its creators struck to be streamed on Apple TV+. Cue stereotypical "We're on the map" scenes in the Israel media. (To put Kan's success in some perspective for U.S. readers, imagine PBS creating a hit show that's watched by more than seven people and doesn't feature the words "Made by Ken Burns.")
Yet while this was happening, even stranger things were taking place in Iran itself: unexplained fires and explosions at various military and industrial sites across the country. Kan neither confirmed nor denied that it had anything to do with the events, but it sure would have made for one hell of a headline-grabbing PR stunt – even better than offering the show with Farsi subtitles, which it actually did in Israel.
There are two things I won't say about "Tehran" ahead of its much-trumpeted premiere on Apple TV+ on Friday (three episodes initially, followed by one every subsequent Friday through October). First, that it's far-fetched. Psst! It is, but no more than any of the events outlined above.
Second, I refuse to compare it to fellow Israeli hit "Fauda," even though both shows share a writer (Moshe Zonder) and feature Israeli secret service agents going behind "enemy" lines.
The two series really are completely different beasts – one's a sinewy, testosterone-fueled thriller featuring everyone's favorite thug, Doron Kavillio (Lior Raz); the other's a more considered, estrogen-charged suspenser that actually has far more in common with "Homeland" than Raz's Netflix bruiser.
And now to the $64,000 question – or, as it's referred to in Shiraz (today at least), the 2,694,720,000 rial question: Is "Tehran" any good?
Well, it starts brilliantly and ends strongly, but I wasn't entirely convinced by the middle section, in which the storyline abandons the "ticking clock" element so vital to any great thriller. There are still thriller tropes, but they temporarily become overwhelmed by more melodramatic moments.
The biggest problem for me, though, is that I never truly believed I was watching something set on the streets of Tehran.
For obvious reasons, the show was unable to film in Iran, instead opting for Athens. Yet I've seen places in Israel with more of an Islamic vibe than the Tehran presented here, which feels pretty much like any large Western city. Yes, I'm sure you can find the occasional skateboarder on the Iranian capital's streets, but I'm also sure there are plenty of modesty police who might have something to say about an unmarried young couple walking together, let alone kissing, in the park.
This is a theocratic republic seemingly devoid of theocrats or, come to that, mosques. I didn't exactly expect to see Ayatollah Ali Khamenei strolling through the Tajrish neighborhood, but it's a bit like going to Vatican City and not bumping into any Catholics.
This problem, I think, comes from the show's apparent desire not to depict Iran in an overly negative light – and religious fundamentalists might tend to do that. Anything bad the Iranian secret services might do here is mirrored by the actions of the Mossad, all part of the spy game whose rules are implicitly recognized by agencies the world over.
Instead, the talk here is of a beautiful country ruined by its clerics, one its former Jewish citizens never stop pining for even after years spent living in Israel.
"They're good people, Iranians. Kind. A wonderful people. … They used to be happy. Now they live in fear, live a lie," says one Israeli with photos of the city of Isfahan displayed prominently in his suburban Tel Aviv apartment. I was just waiting for Sting to rework his 1986 hit "Russians" and assure us that the Iranians love their children too.
Impossible mission
The show has two undoubted stars: Niv Sultan as Mossad agent Tamar Rabinyan, an expert hacker and remarkably accurate speed typist who left her Iranian homeland at the age of 6 and is now returning on something of an impossible mission: to disable the radar system surrounding a nuclear reactor site long enough to let Israeli F-35s swoop down and derail the Iranian nuclear program by at least, ooh, a couple of months.
Then there's Shaun Toub as Revolutionary Guard counterintelligence officer Faraz Kamali, a man prone to lines like "The Zionists must be up to something big. I want to strike a blow against them, have them down on all fours – something for the whole world to see."
His relationship with his wife, Naahid (Shila Ommi), provides the show with its most touching moments, and he's the most compelling character throughout.
It tickled me to learn that Toub is an exiled Iranian Jew, recalling those plays we did as kids at a provincial school distinctly lacking POC representation ("Edward, you're going to play Rosa Parks"). He's fantastic as Faraz, a man who's as passionate about his country as he is his wife. He reminded me of F. Murray Abraham's Dar Adal character in "Homeland," forever scheming and never averse to going rogue in a bid to get the job done.
It's ironic that, in a way, the show suffers for starting too brilliantly. For two episodes, you're gripped as tense scene follows tense scene, the show refusing to release you from its clutches. It's only when it comes up for air from episodes three to six that I found myself growing slightly frustrated by its storyline – for a supposedly smart agent, Tamar sure does some super-dumb things – until the thriller rematerializes for a tense race to the finish.
"Tehran" is intriguing because as well as ostensibly being about relationships – the most prominent is Tamar's with Milad, aka Sick_Boy (Shervin Alenabi), an Iranian hacker who takes her under his wing – it's also about identity, chasing the past, loss and how to balance loyalties and allegiances (especially in a job where you may be forced to make the ultimate sacrifice).
It also finishes on a great cliff-hanger, which suggests there's plenty more storyline to explore in future seasons (though Tamar would do well to remember the fate that befell Nicholas Brody in Tehran in season three of "Homeland").
To go all Roger Ebert on you for a moment, despite my occasional misgivings I'm still giving "Tehran" a big thumbs-up. And just to avoid any confusion for any Iranians reading this – and as the show makes clear in a particularly illuminating scene about cultural differences – that's a good thing.
"Tehran" is on Apple TV+ from Friday, with new episodes every subsequent Friday until October 30.
Click the alert icon to follow topics:
SUBSCRIBERS JOIN THE CONVERSATION FASTER
Automatic approval of subscriber comments.

NOW: 40% OFF
ICYMI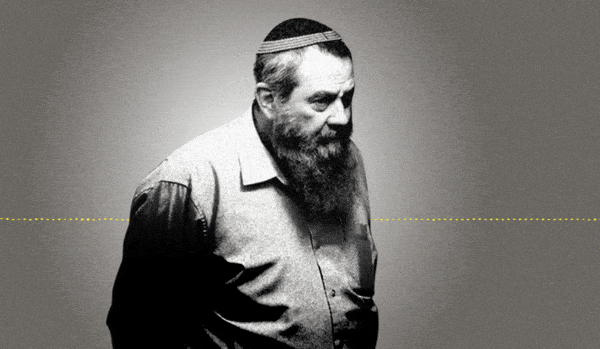 Jewish Law Above All: Recordings Reveal Far-right MK's Plan to Turn Israel Into Theocracy
Why I'm Turning My Back on My Jewish Identity
Down and Out: Why These New Immigrants Ended Up Leaving Israel
The Reality Behind 'The White Lotus' Sex Work Fantasy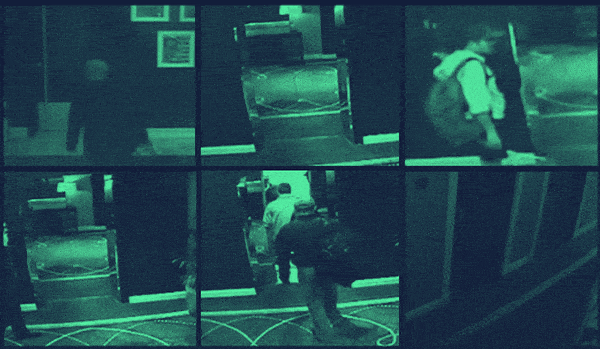 This 'Dystopian' Cyber Firm Could Have Saved Mossad Assassins From Exposure
Comeback Kid: How Netanyahu Took Back Power After 18 Months in Exile