A Great New Film Guaranteed to Get Fox News Viewers Frothing at the Mouth
The HBO documentary 'Stockton On My Mind' is about a young American mayor handing out 'free money,' while 'John Lewis: Good Trouble' is a worthy tribute to a civil rights legend. And as you're here, stay for some cautionary tales from 'Showbiz Kids'
Michael Tubbs in the HBO documentary "Stockton On My Mind."
Credit: HBO / Yes Docu
Has evil ever been more dominant across the globe? Wherever you look, it feels like there's a despot hatching a nefarious plot to destabilize the planet. We're living in a James Bond movie where every single character is a villain and the volcanic lair has been replaced by the corridors of power. The only thing remaining is to see which evil empire will be the first to unveil its Death Star (to mix my movie franchises).
I have one very simple – and, yes, naïve – wish of politicians: that they try to make the world a better place, for all. Given the seeming impossibility of finding such people on the world stage, we have to dig deeper into the system. And two new documentaries about Black American politicians at completely different ends of the experience spectrum offer the kind of positive message we need in these dark times. And no, neither of them is Kanye "Have a baby, get $1 million" West.
'Stockton On My Mind'
Michael Tubbs isn't your average mayor – as is immediately apparent in new HBO documentary "Stockton On My Mind," when we see him in his office singing along to "God's Plan" by Drake, some inspirational scripture from Isaiah 1:17 painted on the wall above him (key phrase: "Defend the oppressed").
He's the first Black mayor of Stockton, a hardscrabble city situated about an hour east of San Francisco. Actually, local residents might take "hardscrabble" as a compliment: According to Marc Levin's film, it's one of the poorest, most violent, least literate cities in the United States – a place where housing prices plummeted by as much as 80 percent in the 2008 economic meltdown. It doesn't actually have a sign proclaiming "Twinned with Hell," but that's probably only because someone stole it.
Tubbs was just 26 when he was elected mayor in late 2016, which sounds like the stuff of a crappy sitcom. (I don't know if 2017's "The Mayor," about a young hip-hop artist becoming head of his city, was in any way inspired by Tubbs' story, but it was certainly crappy.)
And while the Stockton native's mayoral success alone would make him worthy of attention, there's so much more to him and the team around him that make this documentary so rewarding. It fills you with hope – and also a little fear, in case this social experiment doesn't ultimately pay off.
"How do I empower other people with backgrounds like mine to upset the setup?" Tubbs asked in a 2012 TEDx talk when he was just 22. It's a theme he returns to again and again as mayor, looking for radical ways to help lift his poorest citizens out of poverty.
One of those ideas made national headlines last year when it started sending $500 a month to 125 residents, as part of an 18-month pilot to showcase how a universal basic income program could help the disenfranchised. By the way, that strange noise you can hear right now is Fox News viewers collectively frothing at the mouth.
Another idea grants $1,000 a year to local students pursuing higher education courses – the aim being that they'll eventually "repay" the debt by returning to the city after graduating and using their newfound skills to benefit others.
Tubbs himself returned to Stockton after graduating from Stanford (where he made some very useful contacts, like future Snapchat co-founder Evan Spiegel), but his family story is just as interesting as his mayoral one. His father, Michael Tubbs Sr., has been incarcerated for almost all of his son's life, and he reflects on his past while being interviewed in prison. For a tough SOB, he's not averse to shedding the odd tear as he soberly looks back on a troubled life.
Funnily enough, although Mayor Tubbs is the reason a film crew rocked up in Stockton, it's actually some of the supporting characters who make the strongest impression: People like Raymond Aguilar, a ponytailed ex-gangbanger who shared a cell with the mayor's dad for a decade and is now trying to keep Stockton's youth on the straight and narrow; and Jasmine Dellafosse, a youth organizer who is a little too emotionally engaged in her charges' lives for her own good.
Watching "Stockton on my Mind," you're desperate for Tubbs and his young (so young) team to succeed – and a caption at the end offers the encouraging statistic that homicide rates in the city have fallen by almost 40 percent during his tenure. It's not often I say this, but this documentary deserves a sequel in five or 10 years' time to see how things work out.
'John Lewis: Good Trouble'
Not all monuments are made of stone or bronze. This documentary, released on VOD a few weeks ago, is a worthy tribute to the Democratic congressman and civil rights activist John Lewis, who died last Friday after a six-month battle with pancreatic cancer.
Lewis was one of the unofficial leaders of the American civil rights movement in the late 1960s, and every frame of Dawn Porter's film confirms his status as a total mensch.
The film follows him on the campaign trail as he backs Democratic candidates ahead of the 2018 midterm elections. We also hear party heavyweights like the Clintons, Nancy Pelosi and the late Rep. Elijah Cummings singing his praises.
But things really come alive when the film focuses on Lewis' formative years on the front line of the fight for racial justice – whether as part of the Nashville sit-ins calling for desegregation of the city's eateries in 1960; as one of the "Big Six" who were instrumental in organizing 1963's March on Washington; or, most famously, when marching from Selma to Montgomery alongside Dr. Martin Luther King, Jr. and others in March 1965.
It was then, on Edmund Pettus Bridge – named, of course, for a Confederate general and grand dragon in the KKK – that Lewis was attacked by Alabama State Troopers and suffered a fractured skull. But his calls for nonviolent protest never wavered over the years, despite 45 arrests (five of those coming while serving as a congressman).
Porter's documentary uses the simple but effective device of sitting Lewis in front of a large screen to comment on the amazing civil rights footage he's seeing, some of it for the first time. Watching that footage reminds you that we're still waiting for a definitive series on America's civil rights movement. Ava DuVernay, Spike Lee et al – over to you.
"Good Trouble" does skim over many aspects of Lewis' adult life – his 40-plus years married to Lillian Miles; the years when he worked to register Black voters in the '70s; his time as an Atlanta City Council member in the early '80s, which was his first foray into party politics.
It does, though, highlight the incredible story of how Lewis became a congressman – having to fight longtime friend and Democratic incumbent Julian Bond in a primary for Georgia's 5th Congressional District. This tale is positively Shakespearean in its drama and makes you wonder why no one has ever fictionalized it for film or television. Sadly, the answer is staring you right in the two politicians' faces.
At times, "Good Trouble" feels a little too much like evidence compiled in a bid for sainthood, and I would have appreciated a few oppositional voices. For instance, Lewis left the Student Nonviolent Coordinating Committee in the mid-'60s after disagreeing with Stokely Carmichael, who was an advocate for separatism, yet this is barely examined. Also, what did he think about the Black Panthers? Malcolm X? We're left none the wiser.
It would have been interesting, too, to hear what Lewis' political adversaries thought of him – definitely more interesting than hearing all four members of "the Squad" gush about their love of the man (though the likes of Rep. Marco Rubio would doubtless think they were talking about the late Elijah Cummings). I would have preferred more from Rep. Jim Clyburn, who served alongside Lewis in the House for almost 20 years, than four relative newcomers all basically offering up the same opinion. But maybe that's just me.
The film's title refers to Lewis' oft-repeated statement that people need to speak up, speak out and get in "good trouble, necessary trouble." But it's something else he says in the film that lingered longest for me, especially watching it a day after his death: "You only pass this way once, and you have to give it all that you got." Job done.
'Showbiz Kids'
Which parent hasn't at some point hoped that one of their kids has a talent that – how can I put this and not sound like a monster? – offers the potential to be monetized? (Yep, definitely sounding like a monster there.)
Well, the HBO documentary "Showbiz Kids" is here to confirm our worst fears about why plucking young kids out of their childhood and plonking them into Hollywood can do lifelong damage.
Alex Winter – yes, the dude from the "Bill and Ted" movies – assembles an impressive cast of former child actors to discuss the pitfalls of becoming a household name before you're old enough to even think about buying a house.
The film starts in eye-catching fashion with an interview with a woman who started working in 1920: That was when Diana Serra Cary began her brief period in the spotlight as silent screen star "Baby Peggy." How brief? Well, her career was over at 7, she says, and she felt like she was a "senior citizen at 15." That's ironic, as she went on to live to the grand old age of 101 before passing earlier this year.
You will not be surprised to learn that most of the thespians discussing their careers are considerably younger than Baby Peggy. Henry Thomas, for instance, will forever be associated with teary moppet Elliott in "E.T. the Extra Terrestrial," and though his co-star from that film, Drew Barrymore, is absent here, Thomas has a great anecdote about her crowing on set about having starred in four movies by the grand old age of 6.
Todd Bridges played Willis in "Diff'rent Strokes" – and, wow, there's a sitcom that deserves its own movie given all of the tragedies surrounding its young cast, Bridges included.
Wil Wheaton (Gordie in "Stand by Me") is arguably the most embittered of the interviewees, while Mara Wilson ("Mrs. Doubtfire" and "Matilda"), along with Thomas, is the most endearing. Particularly memorable is her description of being recognized in public as creating the same feeling as "when you're in a restaurant and they sing to you on your birthday."
"Showbiz Kids" relies primarily on original interviews with the actors for its power (Evan Rachel Wood also makes a strong impression with some particularly disturbing tales of abuse). It also occasionally dips into the archive, for the briefest of sound bites from the likes of Shirley Temple and Christopher Walken.
Hard as it is to believe, Walken first appeared on our TV screens back in 1953, when he was just 10 and already looking strangely ageless.
The film misses a trick, I think, by focusing mainly on those who remained in show business. It would have been fascinating to hear from some who became stars at a tender age but quickly decided Hollywood wasn't for them – the likes of Danny Lloyd ("The Shining") or Peter Ostrum ("Willy Wonka & the Chocolate Factory"). The latter actually became a veterinarian, presumably trading Tinseltown's BS for the real thing.
It would have been illuminating, too, to hear from some of the parents looking back on their decision to drive their kids to Hollywood (often literally), to hear if they had any regrets. Instead, we follow a couple of young wannabes – one visiting Hollywood with his mom for "pilot season," hoping to be cast in a TV show; the other already a veteran of several Broadway musicals. Like one of the kids' acting skills, this section was a little meh.
Minor missteps aside, "Showbiz Kids" is an engrossing 90 minutes. Ironically, despite all the cautionary tales, my favorite moment came while watching Thomas' taped audition for the part of Elliott – which is just stunning. It's a reminder that though it's a horribly precarious path, Hollywood would be a far poorer place without its preternaturally gifted young actors.
"Stockton On My Mind" is showing on Cellcom tv, Yes TV and Sting TV from July 29, Yes Docu on August 3 at 10 P.M. and Hot 8 (and then Hot VOD) on August 20 at 9:50 P.M.; "John Lewis: Good Trouble" is available to download on Amazon Prime and Apple TV (among others); "Showbiz Kids" is showing now on Yes VOD, Sting TV and Cellcom tv, and Hot 8 on August 13 (and then Hot VOD) at 10 P.M. In America, "Stockton On My Mind" premieres on HBO at 9 P.M. on July 28 and thereafter is on HBO Max, which is also where you can watch "Showbiz Kids."
Click the alert icon to follow topics:
ICYMI
Ken Burns' Brilliant 'The U.S. and the Holocaust' Has Only One Problem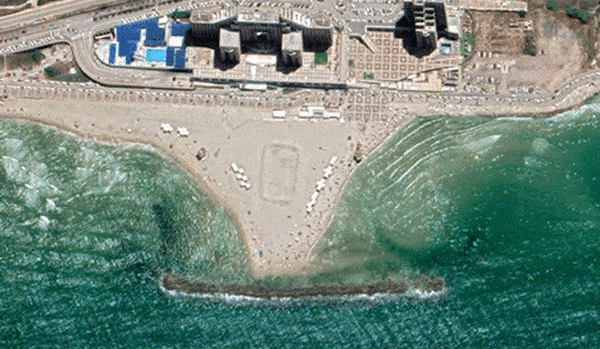 Facing Rapid Rise in Sea Levels, Israel Could Lose Large Parts of Its Coastline by 2050
As Israel Reins in Its Cyberarms Industry, an Ex-intel Officer Is Building a New Empire
How the Queen's Death Changes British Jewry's Most Distinctive Prayer
Chile Community Leaders 'Horrified' by Treatment of Israeli Envoy
Over 120 Countries, but Never Israel: Queen Elizabeth II's Unofficial Boycott