A New Israeli Medical Drama: Just What the Doctor Ordered
Sometimes TV series have more in common with broadcast news than we might suppose.
HOT offers a daily dose of "Temporary Dead."
As of this writing, it looks like the war (officially it's still an "operation," but based on the modus operandi of both sides, it is a war) is on the way to winding down. But by the end of the week, when you will be reading this, all hell may have broken loose again – God (or rather the devil) forbid. In any case, last week TV viewers did not have much choice but to follow the newscasts, even if under protest.
He or she (and actually I mean me) may not have wanted to, but there were very few other options. New series that were supposed to begin their run – for example, the much hyped "Extant," with Halle Berry as an astronaut returning from space, but not alone – were postponed until better times (HOT optimistically announced it would be broadcast from August 16 (instead of August 2, as previously announced). But mainly one felt obliged to at least behave as a "concerned citizen" and try to follow the events. Even my spouse, the most level-headed person I know, whose usual TV favorites are classical music, dance, or art films, preferably Iranian or Turkish, kept nudging me to zap to Channels 1, 2 or 10 to see what else was new.
The problem with all the newscasts, their anchors, commentators and reporters from various sites was mainly that the more it looked like things were changing, the more they seemed the same. Even the "breaking news" tickers on the bottom of the screen did not manage to enliven the continuous coverage of what was (and is) an ongoing saga of death and carnage. The worse part of it for the "common viewer" is that after a while, one does not know whom to listen to and whom to trust for factual information and unbiased comment. Too many events end up being denied, reinterpreted and hotly debated ad nauseam. After some zapping between the three Hebrew TV news sources, all the talking heads look and sound the same, with the score of casualties on both sides mounting.
With malice toward none, and no 
offence meant to any channel, anchor or reporter of any sex, gender, affiliation or persuasion, I was reminded of a quip about the Soviet press in the bad old days of the Cold War. They had, in the U.S.S.R., two main official (i.e., state-financed and run) newspapers. One of them was Pravda (meaning truth) and the other was Izvestia (meaning news). The sober citizens of the Soviet bloc (of which I used to be one, as a Polish-born child) learned to partake of their press with a healthy dose of skepticism, which stands me in good stead to this very day. They knew that whatever was printed in Pravda was not news, and what they read in Izvestia was rarely, if ever, the truth.
That is why I found myself seeking desperately for a series to take my mind off the threefold representation of events, and was relieved to discover that HOT, while postponing their imported TV offerings, decided to run, in the midst of the war, their new daily series "Temporarily Dead" (in Hebrew its title is "Metim LeRega").
Readers who will not view it (it is in Hebrew, made for local consumption, until the format is hopefully picked up for an American remake) may imagine a hybrid of "House MD" and "Grey's Anatomy" plus any sci-fi/paranormal 
series having to do with "the undiscovered country from whose bourn \ No traveler returns," to quote Hamlet – namely, death. Five young and extremely bright medical students are being tutored by a charismatic, brilliant, aloof and arrogant surgeon (played by Yuval Segal) who challenges them to correctly diagnose patients with baffling symptoms. There is also a sub-plot about illegal drug deals among paramedics and criminals.
It is on every day in the afternoon, on HOT 3 and 4, with a recap of every week on Friday. Today we have reached episode 15 out of 38 (which means four weeks to go), and at this point there is no talk of a possible second season. The quintet of young medics (three females, two males, one Arab, one of Russian background, all of them with troubled back-stories that unfold as the days go by) is young and fair. Hormones rage, with couplings and uncouplings aplenty, involving students and staff. Two of the five – Agam Rodberg and Ofer Schechter – are sort of matinee idols, which is supposed to boost the ratings, I guess.
The gist of the plot is not only "love among the medical class," but rather the nether world. It turns out that the tutor is experimenting with the great unknown of death. He is running a clandestine, illegal experiment in which he induces clinical death in voluntary (we hope) 
human guinea pigs by injecting them with a fluid that causes the gamma waves in their brains to run at 200 Hz (whatever that means) and brings them back in order to learn what goes on in the land of the dead. The students find out about the experiment, steal the mysterious fluid, and experiment on themselves. One by one (with the Arab female being the only one to desist longer then the others) have been there and come back, and each one carries a different message from "there."
As daily series go, I easily get hooked. That means suspending disbelief and my critical faculties, and following the events, baffling as they are. Which is not so different as it might seem from following the news. At least here I know it's fiction, and the dead awaken by the time it's over.
One thing that links "Temporarily Dead" and the newscasts is the fact that the professor and his students are exploring something called NDE, "near death experience," defined by the OED as "an unparalleled visionary experience of light, peace, and joy reported by some people while in a critical state of unconsciousness." But these days I feel that all our lives (and the Palestinians' much more than ours) are a near death experience. Therefore a newscast could rightfully assume the subtitle "Temporarily Alive."
SUBSCRIBERS JOIN THE CONVERSATION FASTER
Automatic approval of subscriber comments.

NOW: 40% OFF
ICYMI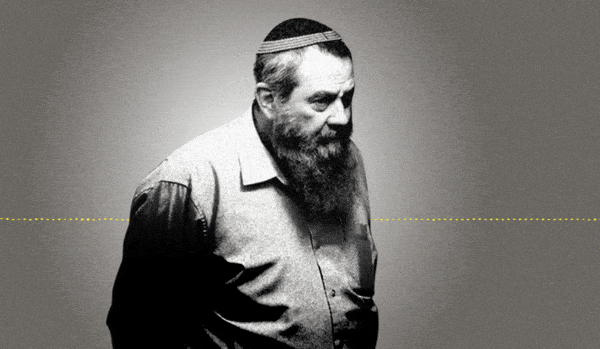 Jewish Law Above All: Recordings Reveal Far-right MK's Plan to Turn Israel Into Theocracy
Why I'm Turning My Back on My Jewish Identity
Down and Out: Why These New Immigrants Ended Up Leaving Israel
The Reality Behind 'The White Lotus' Sex Work Fantasy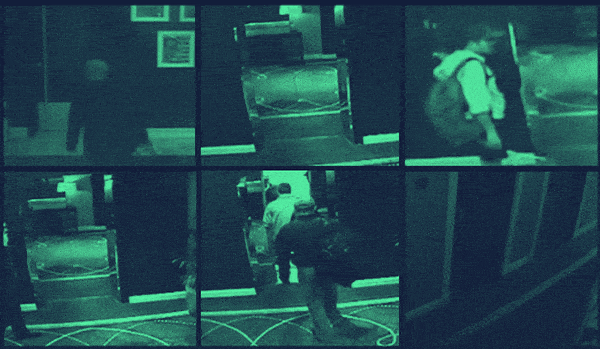 This 'Dystopian' Cyber Firm Could Have Saved Mossad Assassins From Exposure
Comeback Kid: How Netanyahu Took Back Power After 18 Months in Exile