Should Mel Gibson Be Forgiven Because He Helps Holocaust Survivors?
A PR campaign trumpeting the actor-filmmaker's generosity may not be enough to atone for anti-Semitic tirades, questionable personal conduct and religious bias.
Mel Gibson arrives at the Oscars, February, 2017.
Credit: MIKE BLAKE/REUTERS
Before his star rapidly plunged to earth following a series of image-destroying events — racist and anti-Semitic remarks, crude and drunken behavior and alleged domestic violence — Mel Gibson was a Hollywood power player, a wealthy, successful actor, director and producer.
Now, more than a decade after his downward spiral began in 2006, a full-scale effort has been launched to resurrect his image.
In what seems like a conveniently timed revelation, Gibson is being lauded for his contributions to a small Los Angeles based organization, Survivor Mitzvah Project, which is devoted to helping elderly Holocaust survivors. The news comes in the midst of a cautious new embrace of Gibson, powered by the financial success and critical acclaim for "Hacksaw Ridge," a war movie that garnered Golden Globe and Academy Award nominations for best picture and Gibson as best director and won an Oscar for best film editing. In the wake of his renewed respectability, Gibson is reportedly in the running to direct the sequel to the DC Comics blockbuster "Suicide Squad." If he is hired, it would represent a full return from disgraced exile to Hollywood respectability.
The news of Gibson's secret mitzvahs came from Zane Buzby, a former TV writer and the founder of Survivor Mitzvah Project. According to its website, the charity "brings emergency aid to Holocaust survivors in Eastern Europe who are in desperate need of food, medicine, heat and shelter" in order to "make sure that no Holocaust survivor who has endured the darkest days of human history will ever be hungry again or suffer or be forgotten or neglected."
A publicity blitz leading up to the honoring of Buzby's efforts at the Deborah Awards Dinner in Beverly Hills on March 30 for "outstanding women whose professional leadership, philanthropy, and civic contributions exemplify the ideals of the Anti-Defamation League" and featuring Gibson has made the rounds of showbiz media, beginning with an interview Buzby did on the television show "Extra."
Buzby praised the actor and director enthusiastically on camera: "Mel Gibson is helping Holocaust survivors in eight countries, it's remarkable. I have a great respect for people who turn their lives around, and I think that everyone makes mistakes in life, and I think the real proof of what kind of human being you are is what you do with that mistake. He's educated himself. He's done philanthropic work now, and I think that actions speak very loudly and his actions have helped a lot of people."
According to Buzby, Gibson has "quietly" been a supporter of the group for "a few years now" and "doesn't just write a check." An unnamed "source" helpfully filled the story for People Magazine, claiming: "He has been to the office and personally learned about the mission and the people helped on an ongoing basis. He's also helped raise additional funds by getting others involved. Mel feels great compassion for what this organization does. And he doesn't publicly promote most of his philanthropy but quietly helps out."
From Gibson, however, not a word. He also doesn't appear on the website, though other Hollywood celebrities, who have appeared at the organization's events, do.
It seems clear that the publicity is no accident and that Gibson, 61, whose 26-year-old girlfriend just gave birth to his ninth child, is hoping to reascend the heights of stardom he once enjoyed.
As an actor, Gibson exploded onto the big screen in the 1980s and '90s, as the thinking woman's sex symbol in "The Year of Living Dangerously" and "Gallipolli" as well as box-office success in movies in the "Lethal Weapon" and "Mad Max" franchises. He became just as sought-after behind the scenes when the 1995 historical drama "Braveheart," which he produced, directed and starred in, won the Academy Award for Best Picture and he won best director.
For the Jewish community, the tide turned on Gibson in 2004. It was already widely known he was extremely conservative in his politics and religion, a "traditionalist Catholic" whose father, Hutton Gibson, is a Holocaust denier who belongs to an extreme faction of the church that rejects Vatican II reforms. But the release of the controversial yet highly successful biblical epic "The Passion of the Christ," whose account of the crucifixion of Jesus drove that point home, triggered concern and protest among Jewish organizations that believed it was an interpretation of the New Testament which would inspire anti-Semitism.
But 2006 marked the beginning of his downfall among the general public, after Gibson, who was known for having issues with alcohol was pulled over for drunk driving by a Los Angeles policeman and an audio recording of their exchange went public. The remarks, in which Gibson infamously dubbed the officer "sugar tits," included an expletive-laden declaration that "the Jews are responsible for all the wars in the world."
Despite Gibson's apologies for his words, Abraham H. Foxman, the national director of the Anti-Defamation League at the time, said, "we believe there should be consequences to bigots and bigotry."
Soon after that episode, Gibson separated from, and in 2009 divorced his wife of three decades and the mother of his seven children, and had another child that year with girlfriend Oksana Grigorieva. She later accused him of domestic abuse and got a restraining order against him. He eventually pleaded no contest to a misdemeanor battery charge, but not after another public embarrassment — a tape of him cursing at her, including the use of racial slurs, also went public
Things went from bad to worse in 2011, while Gibson was attempting to make a movie about Judah Maccabee. Its screenwriter, Joe Eszterhas, charged that Gibson regularly called Jews "Hebes," "oven-dodgers" and "Jewboys" when they fell out. The ADL had already taken Warner Brothers to task for agreeing to partner with Gibson on the project. Foxman said it would be a "travesty to have the story of the Maccabees told by one who has no respect and sensitivity for other people's religious views" because Gibson showed "outward antagonism toward Jews and Judaism in his public statements and actions" and "his previous attempt to bring biblical history to life on the screen was marred by anti-Semitism."
While most of the coverage over Gibson's reported rehabilitation when it comes to Jews and the Holocaust has been fawning, there has also been some eye-rolling.
"Mel Gibson knows no shame," wrote entertainment commentator Roger Friedman on his website Showbiz411, in an article snarkily titled "Mel Gibson suddenly wants to help Holocaust survivors, and he's publicizing it like a movie."
"In the decade or more since the reveal of Gibson's anti-Semitism he's never once had any association with a Holocaust group," Friedman pointed out. "Suddenly he's 'supporting eight Holocaust survivors' around the world. Has he mentioned to them his connection to the denial of the death of 6 million Jews? Remember: In that decade, as he built up a $70 million in his church's war chest, he hasn't given a penny to any Holocaust museum, to the Shoah Project, or to any number of groups associated with Holocaust education."
But money usually beats ideology in Hollywood, so Gibson will likely have to make a major misstep in order to disrupt what looks like a steady march back toward respectability. And arguably, at a time when a man with Donald Trump's checkered history is sitting in the White House, it's unfair to deny Gibson the ability to redeem himself enough to make movies, especially if he even bothers to make an attempt to reach out to a Holocaust organization, sketchy as the report may be and whatever his motivation.
But anyone who thinks Gibson is done with controversy in his work should think again. He's not done with the story of Jesus. His sequel to "The Passion of the Christ" is in the works, a film that is set to be called "Resurrection."
How will Jews be portrayed in Gibson's depiction of Jesus' rising from the dead?
God knows.
Click the alert icon to follow topics:
ICYMI
The Artist Who Survived Auschwitz Thought Israel Was 'Worse Than the Concentration Camp'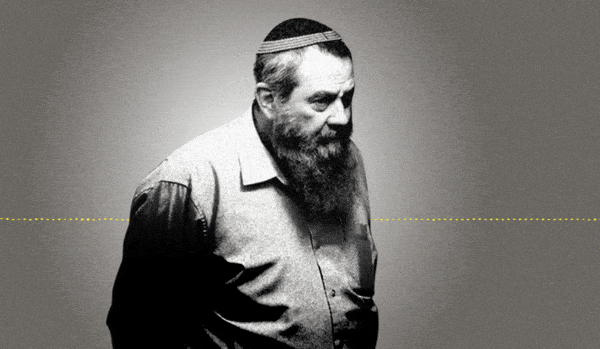 Jewish Law Above All: Recordings Reveal Far-right MK's Plan to Turn Israel Into Theocracy
Why I'm Turning My Back on My Jewish Identity
Down and Out: Why These New Immigrants Ended Up Leaving Israel
The Reality Behind 'The White Lotus' Sex Work Fantasy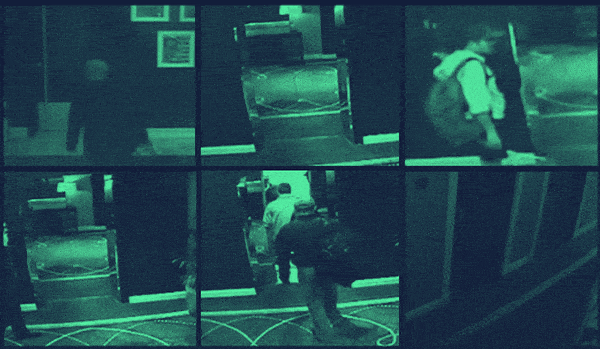 This 'Dystopian' Cyber Firm Could Have Saved Mossad Assassins From Exposure