Revealed: How the Jewish Star of Italy's Renaissance Was Forced to Convert to Christianity
Goldsmith Salomone da Sesso was renowned as the jeweler of Lucrezia Borgia. Now, an Israeli historian has unearthed the sinister plot that made him adopt a new religion
A view of the Ferrara cathedral, where Salomone and his eldest son were baptized.
Credit: Stefan Bauer, http://www.ferras.at
In the winter of 2003, Tamar Herzig was holed up in a small archive in the northern Italian city of Ferrara, leafing through the chronicle of a local convent as part of her doctoral research into Catholic religious women in the Renaissance.
When she read the list of nuns who had joined the convent in the year 1501, she came upon a surprising entry: "Sister Teodora, formerly a Jewess, daughter of Master Ercole, formerly a Jew." A second document in the archive identified the nun's father as a goldsmith.
"It seemed very strange to me. I really wanted to find out more about what it must have been like for a former Jew to be part of this devout Catholic ambience," Herzig recalls. "Why did this baptized Jewish woman end up in this convent? And why was her father, also a convert, so prominently mentioned in the chronicle?"
It took more than a decade for Herzig, now a professor of early modern history at Tel Aviv University, to return to the mysterious Sister Teodora and her father — to try to piece together a picture of their lives.
The resulting book, "A Convert's Tale: Art, Crime, and Jewish Apostasy in Renaissance Italy," reconstructs the complex relations between Christians and Jews in the Renaissance, highlighting a darker side of an era often seen as enlightened by the reawakening of humanism, secularism, art and science.
Once she picked up the trail, it didn't take long for Herzig to realize that the goldsmith mentioned in the chronicle of the Ferrara nunnery could only be Salomone da Sesso, a renowned jeweler who was based in the Italian city at the turn of the 16th century. The Jewish-born Salomone was famous for forging elegantly engraved swords, chains, bracelets and other jewelry that were worn by aristocratic men and women in the courts of half of Europe.
It was already known that, in 1491, Salomone had converted to Christianity and took the name Ercole dei Fedeli (hence his mention under this name in the convent's chronicle). But the exact reason for Salomone's apostasy had escaped historians, until now.
"It was generally assumed that he converted for opportunistic reasons," Herzig tells Haaretz. "As a Catholic, he would have had more career opportunities and would have been able to receive commissions to make sacred objects."
Herzig's deep dive into the archives of Renaissance Italy uncovered many new details about Salomone's life, including what was essentially a sinister plot that forced the goldsmith to abandon Judaism. And of course, as in almost every Machiavellian story from the Renaissance, the Borgias make an appearance here too.
Salomone da Sesso was born in Florence in the 1450s (we don't know the exact year) into a family of moneylenders, one of the few professions that Jews across most of Europe were allowed — nay, encouraged — to pursue, since Christians were prohibited from granting interest-bearing loans.
Salomone defied his father's wish that he take the helm of the family bank and decided to follow his vocation by learning goldsmithery, Herzig's book explains. This was an obvious choice for artistically inclined but devout Jews of the era, since the biblical prohibition of making images would make a career in the figurative arts almost impossible.
By the mid-1480s, Salomone was a rising star of his craft and was commissioned by some of the most powerful rulers of Italy's city states — highly discerning patrons who fueled the artistic revolution later known as the Renaissance.
Salomone worked mainly for the dukes of Ferrara, Ercole d'Este and his wife Eleonora of Aragon, as well as their daughter Isabella d'Este and her husband Francesco Gonzaga (who ruled the nearby city of Mantua). Isabella, in particular, was a refined patron and collector who supported artists of the caliber of Leonardo da Vinci, Andrea Mantegna and Titian. Authoritative and ambitious, she was also a fashion icon of her time: Her choices in clothes, style and jewelry were copied by women of the ruling classes across Europe. Many of her prized jewels were designed by Salomone, whom she praised in one of her letters as "molto virtuoso" (very able at his craft). Isabella was a prolific letter writer, and it is mostly through her correspondence with her relatives and underlings that Herzig was able to reconstruct a partial picture of the plot against the Jewish goldsmith.
Working between Ferrara and Mantua, Salomone arguably became the most renowned Jewish artist of his period — and his patrons seemingly respected his devotion to Judaism. For example, they granted his requests when he interceded on behalf of Jews who were persecuted in other northern Italian cities. And records from Ferrara show that the duke even paid for his kosher meals at a Jewish hostelry in the city, Herzig's research found.
"You look at this and say, 'Wow, how tolerant were they?'" the historian says. "But once he got in trouble, he was so much more in trouble than a Christian would have been just because he was a Jew."
A mysterious accusation
'Once he got in trouble, he was so much more in trouble than a Christian would have been just because he was a Jew'
Salomone's problems began in August 1491, when he was arrested in Ferrara for as-yet unspecified crimes. It appears that the artist had suddenly made an enemy of one of his powerful patrons: Francesco Gonzaga, Isabella's husband. In a letter to his mother-in-law Eleonora of Aragon, Gonzaga accused the goldsmith of committing "very enormous errors," including cheating him of some gold when forging a chain for him a few months earlier, but especially of "upsetting all the Jews" of Mantua.
Gonzaga did not clarify what Salomone had done to anger the city's Jews, but insisted that the goldsmith be punished for this particular transgression. This suggests that the Mantuan Jews had some serious beef with Salomone and had successfully lobbied their ruler to push for his arrest, Herzig says.
The historian theorizes in her book that the source of Salomone's troubles may have been his financial situation. Despite his success, the goldsmith appeared to be in constant monetary straits and struggled to provide for his wife and four children (of which the future Sister Teodora was the eldest). According to Herzig's findings, Salomone's mother had to cover her son's debts while she was still alive, and had written him out of her will. The goldsmith was also said to associate with known Jewish gamblers in Ferrara, suggesting that his financial difficulties may have stemmed from a gambling problem.
"Goldsmiths practiced an elite trade and could get quite rich. Salomone was employed by wealthy patrons and was well paid, but he was constantly in debt and borrowing money," Herzig tells Haaretz. "This means he couldn't handle the money or that he lost it, probably by gambling."
Since being in debt at the time almost certainly meant owing money to Jewish lenders, it is possible Salomone resorted to illegal means to get rid of some his creditors in Mantua — perhaps by accusing them of crimes that could have endangered the entire local community, Herzig hypothesizes.
"What is clear is that Salomone really angered the Jews of Mantua and Francesco Gonzaga: They really wanted him dead, they wanted him out of the way," Herzig says.
Only a few days after Gonzaga sent his denunciation, Eleonora of Aragon informed her daughter Isabella of the charges brought against Salomone, writing that he "is in prison for sodomy and other bad things."
At the time, sodomy usually meant engaging in same-sex relations, which was a crime punishable by death. While artists and intellectuals of the Renaissance rediscovered the ideas of the classical world — including its tolerance for homoerotic liaisons — secular law was very much still based on Christian values.
Because the records of Salomone's trial have been lost, it is hard to gauge whether there was any truth to this accusation. Artists of the period did sometimes engage in homoerotic affairs, and charges of sodomy could be a convenient way to harm a rival. But even if Salomone did engage in a homosexual affair, it is unlikely this would have brought upon him the wrath of Mantua's entire Jewish community and the city's ruler, Herzig says.
More probably, the accusation was used as a quick way to convince the rulers of Ferrara to send their prized goldsmith to the stake.
If Salomone had been a wealthy Christian, he would have been able to escape with a hefty fine — as later happened to the famed sculptor and goldsmith Benvenuto Cellini — or he could have bribed his way to avoid prosecution altogether. But as a Jew, and one with little or no financial means at his disposal, Salomone's fate appeared to be sealed.
Fortunately, the Duchess and Duke of Ferrara had other plans. Ercole d'Este and Eleonora of Aragon were zealously religious — or at least desired to display their piety to their subjects — and they saw an opportunity for a high-profile victory in Christianity's long-standing battle to convert the Jews, Herzig's book relates.
In the same letter in which she informed her daughter of the damning charge of sodomy, Eleonora told Isabella that the goldsmith had "repented and decided to become a Christian," and he would therefore be pardoned "in order to gain his soul."
So, on October 9, 1491, Salomone and his eldest son were baptized with great pageantry in a public ceremony in Ferrara's cathedral. The artist took the name of his patron, Duke Ercole, and would later adopt the surname dei Fedeli ("of the faithful") — perhaps to affirm the sincerity of a conversion that was, in reality, extorted under duress.
For the rest of his life, Salomone would be despised by fellow Jews — both for his apostasy and his unknown transgression against his Mantuan coreligionists — but would also never be fully accepted by Christians. Well aware that he had converted to save his skin, many of his contemporaries, including patrons like Isabella d'Este, would often accuse him of being duplicitous and untrustworthy, even as they continued to appreciate his artistic talents.
"I don't know what he did to the Jews of Mantua, but Salomone was definitely a victim here," Herzig says. "He was forced to convert to save his life — it wasn't a choice."
More Catholic than the pope
The role played by the ruling families of Ferrara and Mantua in supporting the accusations against Salomone and his conversion paints a more nuanced picture of historical figures, who are often seen as champions of secular values and as benevolent toward Jews, Herzig says.
"Renaissance culture cannot be defined as only enlightened, secularized and humanistic," she says. "Some of the major figures who are traditionally and rightly associated with Renaissance culture were also deeply devout and involved in different kinds of religiously motivated persecutions."
Ferrara in particular is usually described as a safe haven for Jews because, starting in 1492, Ercole d'Este allowed some Jewish families who had been expelled from Spain (and later Portugal) to settle in the city. And while Ferrara remained for centuries a hub of Jewish life and culture, the local community also endured periods of expulsion and persecution.
"It was traditionally assumed that the Este rulers were very pro-Jewish, unlike the Spanish monarchs who expelled those Jews who refused to convert. But if we look closely, we see that only a few months before the expulsion of the Jews from Spain, Ercole d'Este and his wife were actively involved in pushing for the conversion of this entire family and of other local Jews whose stories are discussed in the book," Herzig says. "So we get a much more nuanced picture: it's not black and white."
In pursuing the conversion of Salomone and other Jews in the city, the secular rulers of Ferrara were being, literally, more Catholic than the pope, as the Church would not espouse such aggressive conversionary policies against Jews until the start of the Counter-Reformation in the second quarter of the 16th century, the historian concludes.
On the other hand, the goldsmith's misfortunes also show that Christian-Jewish relations were not entirely one-sided, Herzig writes. Jews cannot be seen exclusively as victims, given that in this case they used their influence on Christian rulers to push for one of their own to be punished for what they considered a serious transgression against them.
But what was post-conversion life like for Salomone and his family?
His three younger children — who were all under 12 and not legally required to give consent to convert — were all baptized together with, or shortly after, the goldsmith. His wife followed suit — likely because otherwise she would have lost custody of her minor children — and took the Christian name Eleonora, after the Duchess of Ferrara.
The last holdout was the eldest daughter, the future Sister Teodora, who at the time was 12 and had to consent to be baptized. We don't know exactly when this happened, but it seems it took some time before she relented — probably because she did not want to be the only member of the family to remain Jewish, Herzig says.
While the scholar had initially set out to learn more about Sister Teodora, disappointingly no more documents were found that could shed light on why she ended up in a convent in 1501 and how she felt about it.
The brief entry in the convent chronicle only mentions that she died in 1506, aged 27, just six years after becoming a nun. As often occurs in history, the lives of famous men — such as Teodora's father and brothers — are recorded for posterity, while those of most women are allowed to fade away, Herzig says.
The historian can only speculate that Sister Teodora may have been somewhat pressured into joining the convent by her father. At the time, the dowries required for an aspiring nun were much lower than those that parents of upper-class daughters had to amass to arrange for a marriage to a person of equal social status. So it was quite common for daughters of aristocrats or even skilled craftsmen to be pressured into taking their vows, Herzig says, in order to preserve the family wealth. This also happened among families of former Jews.
"Most baptized Jews who became nuns were sent to the convent by their fathers after they converted," she says. "They tried to take advantage of this opportunity to save money for the male children."
However, Sister Teodora may have welcomed the security that life in a convent offered. She would at least be guaranteed three meals a day and a roof over her head — something that was not a given for the rest of her family.
Jeweler for the Borgias
'Salomone really angered the Jews of Mantua and Francesco Gonzaga: They really wanted him dead, they wanted him out of the way'
For the goldsmith and his family, life as Christians was a roller-coaster. The highs: After converting, Salomone began taking commissions for religious works, creating elaborately engraved silver reliquaries and other sacred wares. He continued working for the d'Este family and his fame spread across Europe. His works were gifted or acquired for princes, kings and popes, becoming synonymous with the "Renaissance bling" that rulers of the period liked to wear to project an image of resplendent authority.
Most of the jewelry Salomone produced was melted down by subsequent owners to make new pieces in line with changing fashions and tastes. But some of his artifacts can still be admired today, including many of the ceremonial swords he forged. The most renowned is the one nicknamed the "Queen of Swords," which was crafted for Cesare Borgia, the military leader, politician and illegitimate son of Pope Alexander VI.
Salomone became connected to the infamous Borgia family through Cesare's sister, Lucrezia. On her third marriage, Lucrezia was wed to Alfonso, the son of Ercole d'Este, and when the old duke died in 1505, the couple became the rulers of Ferrara. Despite her (slightly undeserved) reputation as a cruel femme fatale, Lucrezia was a very generous patron to Salomone, giving him a fixed salary as her official court goldsmith and taking his second daughter as one of her damsels.
But the Borgia link still caused trouble for Salomone, notably with his other main patron, Isabella d'Este. It is known that the Marchioness of Mantua despised Lucrezia, seeing her brother's marriage to the bastard daughter of a pope as an affront to her lineage. Perhaps even more enraged by the position of prestige that Salomone had achieved at Lucrezia's court, Isabella had the goldsmith constantly harassed and pressured to prioritize work that she had commissioned from him over what Lucrezia had ordered. At one point, Isabella had Salomone and his eldest son, who worked as his assistant, jailed and working in prison until they finished a pair of bracelets they had been late in turning in.
According to Herzig's book, letters to Isabella from the period show that Salomone's health had begun to fail and the family's financial situation continued to deteriorate. While he managed to stay ahead of his creditors while employed by Lucrezia Borgia, the goldsmith lost that income when the duchess died from complications of childbirth in 1519. The final blow to the goldsmith's fortunes came with Ferrara's involvement in the Italian Wars (1494-1530), a complex series of conflicts between European powers for supremacy over central and northern Italy, which greatly reduced the demand for luxury goods.
By 1521, Salomone's past had caught up with him. Unable to feed his family, he pawned off some gold that Isabella had sent him to make a set of buttons. Perhaps still remembering Salomone's unspoken offence from 30 years earlier, the Jewish pawnbrokers who received the goods reported him to the authorities. The goldsmith and his younger son, Ferrante, were forced to flee the city, while his eldest son, Alfonso, was caught and jailed.
We know all this from a petition for mercy that Salomone's wife, Eleonora, sent to Isabella d'Este in 1521, begging her to intercede for her son's release. This is the last known official document that mentions the goldsmith, and we don't know if or how the Marchioness of Mantua responded to the petition, or what happened to the couple's eldest son.
Salomone da Sesso, aka Ercole dei Fedeli, was now ailing and in his sixties. He probably never returned to Ferrara and died shortly after 1521, Herzig says.
Ultimately, his conversion didn't bring the financial security he had likely hoped for — and completely alienated him from his fellow Jews, which led to his final downfall. But he did succeed in building a legacy for himself and his family. Documents from the 1540s and 1550s indicate that Salomone's younger son, Ferrante, returned to Ferrara at some point and successfully restarted the family workshop, the historian reports.
"In later sources, Salomone continued to be remembered as a famous goldsmith many years after he died," Herzig says. "So we don't know when and where he died, but his artistic legacy certainly lived on."
"A Convert's Tale: Art, Crime, and Jewish Apostasy in Renaissance Italy" is published by Harvard University Press on December 3, priced $49.95.
Click the alert icon to follow topics:
ICYMI
Ken Burns' Brilliant 'The U.S. and the Holocaust' Has Only One Problem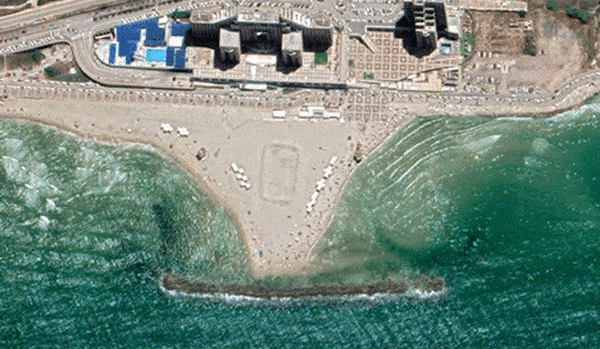 Facing Rapid Rise in Sea Levels, Israel Could Lose Large Parts of Its Coastline by 2050
As Israel Reins in Its Cyberarms Industry, an Ex-intel Officer Is Building a New Empire
How the Queen's Death Changes British Jewry's Most Distinctive Prayer
Chile Community Leaders 'Horrified' by Treatment of Israeli Envoy
Over 120 Countries, but Never Israel: Queen Elizabeth II's Unofficial Boycott