In Our Age, Robinson Crusoe May Have Been a Reality TV Star: Adventurer Turns 300
The father of individualism, a representative of capitalism or proof of the advantages of returning to nature? You make the call
An island in Southeast Asia on offer for a sojourn by the company Docastaway.
Credit: Alvaro Cerezo / Docastaway
Would you consider a long stay on a desert island a prize or a punishment? Imagine you're all alone and the weather is good. Nobody is keeping you company and nobody is bothering you. You have basic equipment and after a few problems acclimating you're all set in terms of food, shelter and basic living conditions. The fear of the lurking dangers dissipates over time. Is it a dream or a nightmare?
On April 25, 1719, exactly 300 years ago, the novel known as "Robinson Crusoe" was published. Its full name, using a few now-archaic spellings, was "The Life and Strange Surprizing Adventures of Robinson Crusoe, Of York, Mariner: Who lived Eight and Twenty Years, all alone in an un-inhabited Island on the Coast of America, near the Mouth of the Great River of Oroonoque; Having been cast on Shore by Shipwreck, wherein all the Men perished but Himself. With an Account how he was at last as Strangely Deliver'd by Pyrates. Written by Himself."
Daniel Defoe, the author, was almost 60 when the novel was published. As a member of the middle class, the literary elites were contemptuous of him; even he was surprised at his amazing success. The book was printed in six editions in the first year. They were all sold out.
Soon enough it was translated into French, German, Dutch and Russian. Later it was translated into many other languages including a Yiddish version in which Robinson is called Rabbi Alter Lev, while Friday is called Shabbes. Three translations have been published in Hebrew: by Abraham Birman (1965), Zvi Arad (1988) and Sigal Adler (2006).
Also, movie versions are released every few years. There's Luis Bunuel's from 1954, and Robert Zemeckis' modern version, "Cast Away," where Tom Hanks plays a Fedex employee whose plane crashes.
Defoe's Robinson Crusoe was based on a true story: the sailor Alexander Selkirk, who survived on a desert island in the South Pacific for five years until 1709. The island now belongs to Chile and is called Robinson Crusoe Island.
Crusoe's predicament has become a passion over the past 300 years. Alvaro Cerezo, a 36-year-old Spaniard, realized this and launched Docastaway, a company whose clients spend a week or two on a desert island and see how they measure up. The 30 islands on offer don't belong to him; he receives permission from the governments of Indonesia, Japan, Thailand, the Philippines and Chile.
Clients can choose one of two options on the Docastaway website – adventurous or relaxed. Speaking to Haaretz's Hebrew edition two years ago, Cerezo said the adventurous ones are young men who have read "Robinson Crusoe" and have seen "Cast Away," while the "relaxed" ones are couples who have seen the 1980 movie "The Blue Lagoon" with Brooke Shields and Christopher Atkins.
The adventurous clients are taken to an island where they stay without food or water. They're responsible for finding food, shelter and protection from the animals found on many of the islands. There is no electricity on any of the islands. The adventurous ones are usually men 21 to 35 seeking to spend a week alone to test their mettle, Cerezo said. The average price is $180 per night, which includes accompaniment to the island and a rescue option via a call from a satellite phone at any moment.
"If after a few days they ask for a sack of rice because they're starving, we'll bring it to them. They're likely to ask for a knife, a fishing rod or drinking water," Cerezo said. "We'll bring it to them, but they have to make the decision on when to ask for something. Most of them tend not to ask. They've come in order to survive."
The adventurers spend most of their time looking for food and protecting themselves. Many also practice meditation or read books. They're of course aware it's a game and the organizers will rescue them if they can't survive.
"Robinson Crusoe" is now considered the first English novel, and many consider it the first realistic novel. Its importance in the history of world literature is huge. The book's durability can compete with that of its hero. Even the name Robinson Crusoe has become a concept. Even someone who has never touched the book knows exactly what it's about.
This week I read Birman's translation, and the greatest surprise is that it's still a fascinating adventure story. It has tension, drama and a complex and compelling plot. It deals with everyday events, so it's realistic, like a journal. It sticks to chronological order, admires the simplest activities and treats with all seriousness "ordinary" middle class people – people who until Crusoe's appearance weren't considered candidates to become literary heroes.
Crusoe is also now considered a father of individualism. He works as an individual without any connection to his social status and abilities. After all, he's alone on the island, so he has to survive on his own. He operates with clear, orderly logic, one of those people who draw up pro and con lists before making a decision. For him, manual labor honors the person who performs it. He has total economic, social and intellectual freedom.
Unlike earlier island residents (like Odysseus, who lived on an island for years with Calypso), love plays no role here. For completely practical reasons Crusoe prefers to find a male helper or servant. Masculinity in general is a supreme value for Defoe. The isolation on the island is often seen as a dual punishment for a lack of sufficient religious faith and for Crusoe's defying of his father, who forbade him to go to sea.
The first capitalist
Over the centuries the myth of Robinson Crusoe has been put to many uses. It has been seen as an example of a human achievement or triumph, or as an example of the power of accumulating. After all, the hero is a man who, all alone, managed to increase the little he had with hard work. That's why many have seen him as the epitome of capitalism. Others have seen him as proof of the advantages of the return to nature.
At the same time, it's clear that Crusoe exploits nature, he doesn't worship it. He dominates nature rather than becoming part of it. Hard work is for him a condition for staying alive rather than a choice. He actually prefers to make a living from the work of others. Also remember that Crusoe's island isn't deserted, and he wasn't cast onto it lacking everything. He has equipment from the shipwrecked boat, the basic property that he manages to double.
The loneliness on the island doesn't drive him crazy, it makes him feel victorious. Most of the questions that arise in the novel touch on man's social nature. Milette Shamir, an English and American studies professor at Tel Aviv University, wrote in Haaretz's Hebrew edition in 2006: "The 26 years of Crusoe's survival on the desert island seem to attest to man's victory over nature, and that's the secret of the story's charm.
"But with the exception of the storm that causes the shipwreck of Crusoe's boat, for Defoe nature is friendly and beneficent …. It would be more correct to say that Crusoe's victory is over the isolation that was forced on him …. While history is familiar with survivors who after a few years of isolation lost their language and even their sanity, Crusoe's intellectual and spiritual abilities only improve over the years, and at the end he begins to function once again, and even to acquire a respectable status in English society."
Dr. Ayelet Ben-Yishai, head of the English Language and Literature Department at the University of Haifa, finds a connection between "Robinson Crusoe" as the first realistic novel and the growth of the British Empire. She says the geographic discoveries and the spread of colonialism raise questions about who's the master of the world. When Crusoe meets Friday, after living in total isolation on the island for 24 years, even though he's happy to meet a human being, he immediately clarifies the hierarchy between them.
Ben-Yishai says the book is attractive and feels contemporary rather than 300 years old because Crusoe is constantly changing. His experiences on the island change him. He's still religious, but he's a modern character in the sense that for him the individual is in the center rather than God.
The best example of Robinson's realism, she told Haaretz, lies in his use of a large wooden cross as a calendar. He etches lines on it that signify the length of his stay on the island. The use of the cross as an everyday object attests to a significant change. He doesn't reject religion but integrates it into his regimen.
His mind is totally economic. He works hard to be the master of his fate. These are the cornerstones of capitalism. Capitalism must find new markets and therefore needs an empire. And the empire needs capitalism as an engine to propel it into distant lands.
As opposed to our times, the 18th century has no fantasy of seclusion. The fantasy is to discover a new country and start from the beginning, tabula rasa, without a class system and family pedigree that was so important in England. The fantasy is of conquest and growth. Crusoe dreams of an estate and finds it on a remote island.
In his 2019 book "Who Owns England," Guy Shrubsole provides a detailed description of landowners in England. The conclusion is clear. Even today, 300 years after the publication of "Robinson Crusoe," half the land in the country is in the hands of 1 percent of the population. It's no wonder that Crusoe, a member of the middle class, was delighted to find an estate in the middle of the ocean.
Dr. Ron Ben-Tovim of Ben-Gurion University of the Negev says that in every era the readers have been interested in the novel from a different angle. In earlier times they saw it as the story of the greatness of man, who can build himself up from nothing. In other periods they were interested in man's relationship with nature. Today people read it as a children's book, Ben-Tovim says. That's why it survives, he says: The fantasy of the desert island as escapism is a completely modern concept. Crusoe deals with survival, somewhat like the reality show of our time.
Ben-Tovim says the novel will remain a masterpiece of Western literature because it "presents a complex relationship between man and society. Thus it rarely receives enough credit. It should be read as a story of a man who struggles, succeeds, survives and becomes wealthy, but also loses something along the way. This social loss is human and touching."
The Australian Robinson
Australian David Glasheen, 76, is probably the best example of a modern-day Robinson Crusoe. For 22 years Glasheen, a former wealthy real estate investor, has been living in total isolation on Restoration Island, an isolated nature reserve that has been described in the local media as "the largest unspoilt wilderness in Northern Australia and one of the last remaining wilderness areas on Earth."
The Australian government has made several unsuccessful attempts to remove him. Once a year he embarks on a journey to buy food. The rest of the time he maintains his residence on the island, which he describes as "a bush camp." An article in August said he was mourning the death of his beloved dingo Polly.
Glasheen says the most difficult aspect of his life is the absence of human company. "There's not many people you can communicate with in this area, there's nothing to talk about," he said in another article. "That's really hard, probably the hardest thing."
Still, he has internet access, solar panels to produce electricity and a cellphone — and in recent years he has even resumed playing the Sydney stock market, where he once lost his fortune.
When asked in an interview what he misses most about big city life, Glasheen replied that live theater "is a thing to treasure."
Click the alert icon to follow topics:
ICYMI
Ken Burns' Brilliant 'The U.S. and the Holocaust' Has Only One Problem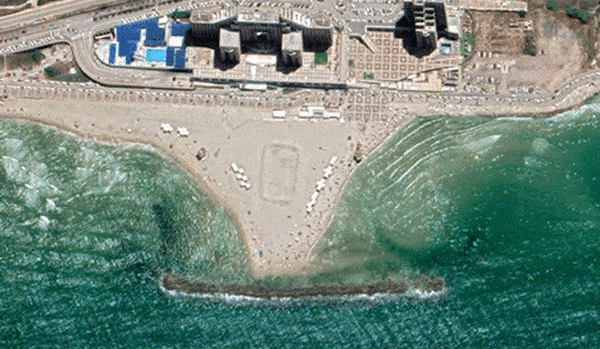 Facing Rapid Rise in Sea Levels, Israel Could Lose Large Parts of Its Coastline by 2050
As Israel Reins in Its Cyberarms Industry, an Ex-intel Officer Is Building a New Empire
How the Queen's Death Changes British Jewry's Most Distinctive Prayer
Chile Community Leaders 'Horrified' by Treatment of Israeli Envoy
Over 120 Countries, but Never Israel: Queen Elizabeth II's Unofficial Boycott