This American Jew Was Baited by White Supremacists. He Sees Israel as Part of the Problem
In his book '(((Semitism))),' Jonathan Weisman tackles cyberhate against Jews in the age of Trump and comes up with a peculiar solution
"(((Semitism))): Being Jewish in America in the Age of Trump" author Jonathan Weisman, and the cover of his book.
Credit: Gabriella Demczuk/St. Martin's Press
"(((Semitism))): Being Jewish in America in the Age of Trump," by Jonathan Weisman; St. Martin's Press, 256 pps, $26
The title of Jonathan Weisman's book is misleading. "(((Semitism))): Being Jewish in America in the Age of Trump" is only marginally about the life of an American Jew – or at least, it presents being Jewish as such a marginal part of the author's life that it really can't be called the focus of the book.
Instead, "Semitism" (as I will refer to it henceforth) is concerned with a brand of hate-driven verbal violence that, if not new, has, in the wake of the 2016 presidential election, lost any compunctions about openly showing its face.
Weisman has experienced that verbal violence directly. A 52-year-old editor and writer in the D.C. bureau of The New York Times, on May 18, 2016, he made the mistake of tweeting a link to a column called "This Is How Fascism Comes to America," published that same day in the Washington Post by the political thinker and writer Robert Kagan. Kagan's piece was about the threat to American democracy that he perceived as embodied in the campaign of Donald Trump, who was at the time the presumptive Republican nominee for president.
In short order, Weisman received a tweet from someone calling himself "CyberTrump" that read simply "Hello (((Weisman)))." When he responded quizzically to CyberTrump, Weisman inadvertently enabled what became an avalanche of offensive tweets from people who were outraged that one elite media personality with a Jewish-sounding name would reference another who dared to criticize what one of them called "Trump God Emperor."
The blitzkrieg by alt-right white supremacists had been set off by CyberTrump's use of the triple parentheses around Weisman's name, something that – please, just take my word for it – made it easier for Jew-haters to single him out for abuse in cyberspace.
The thousands of messages Weisman subsequently received employed nearly every vile Jewish stereotype, both written and graphic, one can imagine. Although they don't seem to have had much to do with Weisman – who, after all, had just been retweeting a newspaper column – they were characterized by a typical alt-right defensiveness that suggested "you left me no choice."
As Andrew Anglin, editor of neo-Nazi website The Daily Stormer and drum major of a band of angry and hyperactive trolls, wrote him: "You've all provoked us. You've been doing it for decades – and centuries even – and we've finally had enough. Challenge has been accepted."
Like so much coming from alt-right activists, the messages were generally characterized by a veneer of verbal sophistication that implied a certain level of education on the part of the writers, and included a heavy dose of irony and mockery, and a use of idiom that suggested a peculiar microculture all its own.
To his credit, Weisman didn't go underground when the hate mail began pouring in. In fact, he clearly has a feisty side that is raring to take on his detractors with his own ironic cleverness – which is on frequent display in the book. Within days, Weisman wrote an op-ed about his experience for his own newspaper, titled "The Nazi Tweets of 'Trump God Emperor,'" and it's not hard to imagine how that quickly turned into a book proposal.
So, much less than an exploration of Semitism, Weisman's book is mainly about the new anti-Semitism, which he rightly identifies as part and parcel of a contemporary xenophobia that also targets blacks, immigrants, liberals, feminists (or maybe women in general), and so forth, and which is frequently expressed in ad hominem, often threatening, verbal onslaughts.
Antagonizing the alt-right
Even if tribalism and a need to blame some "other" for one's problems is hard-wired into people, social media and the internet make it far easier to spread the resentment – and the anonymity it affords seems to up the level of ugliness. Combine that with a sociopath in the White House who does all but encourage such abuse, and you see why any sense of propriety or embarrassment that might otherwise have led the angry young white men who are the subject of Weisman's book to restrain themselves has largely disappeared.
Mainly, Weisman surveys the array of cyberhate that eats up so much bandwidth these days, and brings us detailed descriptions of the cases of several other people who antagonized the alt-right and were punished with vulgar and threatening verbal attacks.
Most prominent among them are video game developer Zoë Quinn and Montana realtor Tanya Gersh. Although only Gersh is Jewish (Quinn's sin was breaking up with a boyfriend who then decided to use the power of social media to punish her, while Gersh made the mistake of soliciting the mother of alt-right pioneer Richard Spencer as a client), both ran into trouble with the alt-right army – and both responded by fighting back. The meanness of the attacks they were subjected to is often incomprehensible.
Comprehension of the alt-right is not Weisman's goal, and I don't blame him for that. When a New York Times colleague, Richard Fausset, traveled to Ohio to interview a white nationalist and Hitler admirer last year, many readers reacted angrily, arguing that simply by covering him, the paper was humanizing a monster and "normalizing" thoughts and behavior that should either be ignored or openly condemned by the paper.
Personally, I found Fausset's article, "A Voice of Hate in America's Heartland," illuminating, and the fact he didn't portray his subject as a foaming-at-the-mouth lunatic didn't make him less reprehensible, just more disturbing.
It's possible that had Weisman decided to enter the belly of the beast and spend the past year trying to get into the minds of alt-right sympathizers, it might have been instructive. But that's by no means a certainty, and it's not my intention to take him to task for writing a different book. However, Weisman's extensive chronicling of alt-right methods doesn't tell us much we haven't already learned over the past year simply by being awake, and certainly didn't give me any better intuition about where all that hatred is bubbling up from. And while he reasonably thinks that "something needs to be done" about all this racial hatred, his most explicit suggestion is for U.S. Jewish organizations to stop spending all their time defending Israel and devote more attention to domestic problems (more about that below).
What I would take the author to task for, however, is not delivering on the promise of his book's title. Weisman barely took advantage of his involuntary transformation into a Jewish symbol as an impetus for his own journey into what it means to be Jewish.
Weisman tells us about growing up in 1970s Atlanta, in a largely assimilated Jewish family. While he may never have denied his Jewish heritage, he does tell us it never figured very strongly in his identity.
"The truth is," he writes, "I had become largely disconnected from Jewish life and faith, and like many American Jews I had been lulled into complacency. I was bar mitzvahed, sure, but that was a long time ago, with minimal effort and as little Hebrew as I could get away with."
But "Semitism" is neither about a decision as an adult to embrace Judaism in some new way or about a final, principled decision to reject it.
Weisman doesn't begin studying Hebrew, nor does he tell us he has immersed himself and his two daughters in the observance of Jewish rituals. Nor has he found another path for exploring his Jewish identity – say, an extended stay in Israel or a systematic study of Jewish philosophy. Weisman's book comes closest to pursuing the last of those options, and the most interesting chapter is the one in which he considers what might be the most "Jewish" way to respond to the breakdown in civility, tolerance and empathy that characterizes those identifying with the alt-right.
Weisman rejects the tactic that says "if we can't win the argument, we will shut it down." That is what the alt-right does and it is, unfortunately, something a few on the left also do when they encounter an opinion they don't like. He believes, however, that "the cause of free speech must be returned to its pluralistic, open roots, not ceded to the promulgators of hate."
This, Weisman tells us – unfortunately, only on the book's penultimate page – derives from the Jews' original mission in the world. He quotes the late rabbi and thinker Arthur Hertzberg: "The claim to chosenness guarantees that Jews live unquiet lives. I say it is far better to be the chosen people, the goad and the irritant to much of humanity, than to live timidly and fearfully."
Weisman also shares a number of useful suggestions from Quinn regarding how to respond to online doxing. But he doesn't in any substantial way tell us what tools or inspiration he has drawn from Judaism. Certainly he hasn't found strength in congregational Judaism.
Rabbis, he writes, "are expert at seeing what they perceive to be a hidden and powerful need for moral grounding. But Jewish institutions are terrible at embracing it. Where Christians delve into the depths of spiritual meaning, we just add more Hebrew. What feels like religion is really just an added layer of tradition."
What's more, argues Weisman, the mainstream institutions that presume to represent or lead America's Jews have instead made the mistake of centering Jewish identity around the Holocaust and of making a fetish of knee-jerk support for Israel. It is not only the Conference of Presidents and its subsidiary organizations that conflate being "pro-Israel" with political backing for Prime Minister Benjamin Netanyahu's government; believes that any preoccupation with Israel is an "obsession" that "has taken our eyes not off only the politics of our own country, the growing gulf between rich and poor, and the rising tide of nationalism, but also our own grounding in faith.
"American Jews are still loath to see it," writes Weisman, "but the Israel diversion is proving to be a trap." I don't think I am distorting his message by saying Weisman believes that liberal-minded American Jews would be better off tending their own garden, and neither toe the racist line of Israel's right-wing government nor allow themselves to be pressured to renounce Israel in an attempt to prove their left-wing bona fides.
I understand the temptation to wash one's hands altogether of this troublesome country, but half of the world's Jews live in Israel, and it is an integral part of Jewish culture and belief, to say the least. I would go further and say that the Jews of Israel and the Jews of North America need each other. Certainly, the progressive and egalitarian Jews of Israel look to their brethren in the West for inspiration and backing. And not only financial backing.
It may still be a minority, but a dedicated portion of Israelis are drawing on their Judaism to fight the government's determination to expel some 40,000 African asylum seekers. They also take strength from their Jewishness in fighting a number of other moral, political and social struggles that will help decide the character of this country.
This is not a time for the Jews of America to disengage from the Jews of Israel. But this is an implicit message of Weisman's book. He doesn't condemn Israel, so much as regard it as a dangerous diversion for American Jews. At the same time, in his call to arms to readers to fight a rising tide of racism and incivility in the public life of his own country, he does little more than hint at the moral strength that might be drawn from Jewish tradition or thought.
Click the alert icon to follow topics:
ICYMI
Ken Burns' Brilliant 'The U.S. and the Holocaust' Has Only One Problem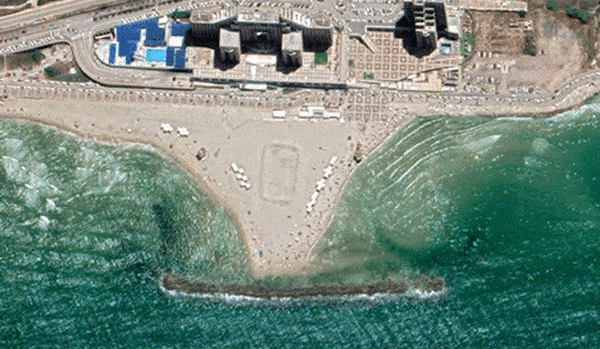 Facing Rapid Rise in Sea Levels, Israel Could Lose Large Parts of Its Coastline by 2050
Lapid to Haaretz: 'I Have Learned to Respect the Left'
The Mossad's Fateful 48 Hours Before the Yom Kippur War
As Israel Reins in Its Cyberarms Industry, an Ex-intel Officer Is Building a New Empire
How the Queen's Death Changes British Jewry's Most Distinctive Prayer