The Revolutionary Nostalgia That Gave Rise to Trump - and ISIS
ISIS wishes to make radical Islam great again, author Mark Lilla contends
Trump supporters release doves during a march, in Huntington Beach, Calif., on March 25, 2017.
Credit: Mindy Schauer/The Orange County Register via AP
"The Shipwrecked Mind: On Political Reaction," by Mark Lilla, New York Review Books, 168 pages, $15.95
The election of Donald Trump as president of the United States, Great Britain's decision to exit the EU, and the rise of far-right, nationalist and at times racist political parties in several countries, from France and Holland to Hungary and Poland, have raised the question of what might be the reason behind this series of developments.
Among political commentators and social scientists, four primary reasons have been offered of late for this phenomenon. Although the circumstances vary from one country to another, of course, they do share several common denominators: alienation of broad sectors of society from such institutions of representative democracy as parliaments, political parties and establishment media organs; vulnerability of many social groups to globalization trends as well as to the ongoing impact of the severe financial crisis of 2008; mass waves of immigration that have engendered feelings of being under threat, both economic and cultural, among a significant percentage of the population in Europe and the United States; and last but not least, the widespread reach of social networks, which have on the one hand empowered large sectors of the public by including them in the political discourse, but on the other hand have also enabled extremist populist leaders to address millions of followers directly, over the heads of the political parties and establishments, and to represent themselves as the legitimate and authentic representatives of "the people."
The combination of these phenomena brought about the rise of a new politics, which although it is not identical to the fascist phenomena of the 1930s, bears several similar traits, primarily as it pertains to the weakening of the liberal democracy that has characterized the West since the end of World War II, and which had staked out an impressive stability.
Mark Lilla, who teaches at Columbia University, seeks to add to these attributes several other historical and academic dimensions. Among American scholars, Lilla is unique in not making do with sociological explanations, rather he seeks to draw links between intellectual phenomena and philosophical schools of thought, on the one hand, and their impact on political and social life, on the other.
In his previous book, "The Reckless Mind: Intellectuals in Politics" (2001), Lilla explored the lure of power that has led leading thinkers, from Plato to Martin Heidegger, to take part in politics. Lilla also described how some of them were in fact attracted to tyrannical regimes. (Full disclosure: I wrote a foreword to the Hebrew-language edition of this book, which was published in 2004 by Am Oved.)
Although Lilla's new work was published prior to Trump's election, and the candidate's name is not mentioned in the book, it provides an effective road map for understanding the phenomenon of which Trump may be the most extreme expression. The most significant distinction that Lilla offers appears as early as the book's introduction: In contrast to many other commentators, he differentiates between conservativism and reactionism, and this differentiation attends his words as a common thread throughout the book.
Conservatives – and here there is no doubt that Lilla is referring to figures such as Edmond Burke – seek more or less to preserve the existing status quo: They are aware that it is not ideal and that it contains more than a few defects, but believe that change must be made gradually and cautiously and, as much as possible, within the framework of existing institutions. Even if a few changes have to be made, one should be careful not to undermine the legitimacy of the institutions.
Reactionaries, by contrast, seek to destroy the existing order, which they view as an expression of moral turpitude and ethical corruption, and wish to return to a world order that they believe existed in ancient times. Reactionaries, in Lilla's view, are radicals and revolutionaries no less than are revolutionaries from the left, except that their revolution is directed at an ideal image of the past, not to a vision of the future.
In other words, conservatives seek to preserve (albeit with slight changes); reactionaries seek to destroy. What Lilla calls reactionism is not the extreme spearhead of conservatism, but a different phenomenon, one that is revolutionary and which bears a violent potential. At times it has a complex and disturbing dialectical connection to the radicalism of the left.
In the context of the recent U.S. election campaign, it should be noted that a portion of those who voted for Senator Bernie Sanders in the Democratic Party primaries subsequently voted for Trump in the general elections. Just as a substantial bloc from the German working class that had traditionally voted for socialists and communists cast their ballots in 1932 for the Nazi Party.
According to Lilla, reactionism is characterized by nostalgia: nostalgia for the image of an idyllic past, one in which order and discipline reigned, in which everyone (for instance, women and minorities) knew his or her proper place, in which there were no class or any other tensions, and society was united around shared basic values. This nostalgia has immense gravitational pull for broad sectors that feel they have lost their place and their identity in modern society, as well as on the perpetual dynamism and change that characterizes modern life.
This is a revolutionary nostalgia, whose magic power lies in the desperate attempt to march ahead to the past and to repudiate the ills of modernism: secularization, gender equality, individualism and equal rights for minorities and foreigners (herein also lies the anti-Semitic potential inherent to nostalgia).
Philosopher Isaiah Berlin and Israeli political scientist Zeev Sternhell have already pondered – each according to his own method – the significance of what they called the "Counter-Enlightenments" as a reactionary response to the heritage of the Enlightenment and the French Revolution. But Lilla attempts to respond to the question of how such doctrines, which largely remained within the ideological discourse, succeeded in deeply penetrating political life. In his opinion, this happened primarily in the wake of the terrible political and social breakdown that afflicted Europe following the atrocities of World War I: He considers Oswald Spengler, author of "The Decline of the West," which appeared in 1918, as the trailblazer; his book gained tremendous popularity immediately upon its release. Spengler was not a Nazi, but his critique of liberal democracy granted intellectual legitimacy to the Nazis' claims.
Thus, it is possible to win an election with a slogan calling to "Make America Great Again," or to make Great Britain special again, or to restore to France and Holland their cultural unity (if not their racial unity). In this way, the struggle against globalization, on the one hand, and against immigration, on the other, is characteristic of all of these movements. Therefore, it is no accident that their supporters are abandoning the traditional conservative political parties in their countries: Trump crushed the Republican Party, proponents of Brexit won in opposition to the stand of the Conservative Party leadership in Britain, Marine Le Pen ran primarily against the traditional conservative candidate in France.
With insight that will perhaps surprise many – both from the extreme right and the traditional left – Lilla sees an ideological and political link between the populist right in the West and radical Islam. At the end of the day, Lilla contends, the radical Islam of ISIS also wishes to restore the crown to its former glory – reestablishing Muslim caliphates and breaking free of the modernism that has blurred the differences between believers and apostates, granted equal rights to women, and undermined what ISIS leaders see as the moral purity of the original Islam.
Just like the radical right in Europe and the U.S., radical Islam is founded upon nostalgia and yearning for an image of a mythical past – which, like the nostalgia of the radical Western right, has existed nowhere but in the imagination of its believers. This nostalgia, nonetheless, exerts a strong gravitational pull, which also explains why quite a few converts to Islam in Europe are drawn to ISIS. With a proper measure of caution, one can find similar lines in some of the right-wing groups in our parts, as expressed in the nauseating enthusiasm for Trump.
In a separate chapter, Lilla considers what is happening in France, and offers a brilliant analysis of "Submission," the recent book by Michel Houellebecq. According to Lilla, the book not only describes the way that radical Islam has gained power through its use of the country's democratic system, but also explains why secular French radicals, who at times sense that their secularism is hollow and devoid of values, are likely to discover in the nostalgic moral claims of radical Islam an answer to the emptiness of their lives. It is no wonder that Lilla finds this to be the most disturbing aspect of Houellebecq's book.
As noted, drawing a parallel between radical Western populism and fundamentalist Islam may seem shocking, but Lilla is right to see in both of them a shared expression of rebellion against modernism and Western enlightenment. ISIS is a modern phenomenon, and only on this basis can one understand its growth and the charm it holds for many members of Muslim societies, in which contact with the West – partly the consequence, of course, of Western imperialism – shattered traditional Muslim society without offering a reasonable alternative, except for what Middle Eastern scholar Fouad Ajami saw as an imitative adoption of Western ideals – from democratic liberalism to fascism, socialism and communism.
Following the catastrophic failures of all of these efforts (from Nasser and Saddam Hussein to Bashar Assad), the nostalgic embrace of a pure and unadulterated Islam could be the last resort; it is no coincidence that numerous former Nasserists and communists in the Arab world have seized on this fata morgana.
Lilla justifiably, and somewhat surprisingly, notes that the revolutionary movements that characterized social and political development in the West have been subjected to widespread scholarly and conceptual attention, while reactionary trends have not. The latter have for the most part been viewed as a marginal and non-sustainable response to the determinist course of history as it strides toward a nearly messianic horizon of secularism, enlightenment, liberal democracy or socialism.
Today, in the face of trends that threaten Western democracy, Lilla's book raises valuable insights, and anyone wishing to offer an alternative that is capable of stemming the frightening latent tendencies hidden in the phenomena represented in the most brutal and vulgar manner by Donald Trump, would do well to read this book.
Click the alert icon to follow topics:
ICYMI
Ken Burns' Brilliant 'The U.S. and the Holocaust' Has Only One Problem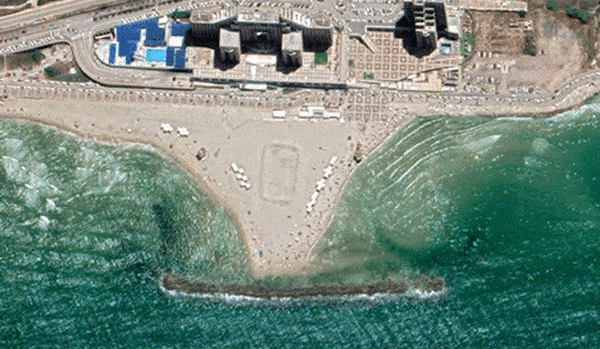 Facing Rapid Rise in Sea Levels, Israel Could Lose Large Parts of Its Coastline by 2050
As Israel Reins in Its Cyberarms Industry, an Ex-intel Officer Is Building a New Empire
How the Queen's Death Changes British Jewry's Most Distinctive Prayer
Chile Community Leaders 'Horrified' by Treatment of Israeli Envoy
Over 120 Countries, but Never Israel: Queen Elizabeth II's Unofficial Boycott