Harlem Jews: The Pioneers, the Runaways, the Returnees
By the 1920s, only a small remnant of Harlem's Jews remained.
YMHA girls' school.
Credit: Jewish Communal Register of NYC; Yeshiva University; N.Y. Public Library.
"The Jews of Harlem: The Rise, Decline, and Revival of a Jewish Community," by Jeffrey S. Gurock, New York University Press, 320 pp., $35.
Harlem was fixed in the public imagination for so long as an impoverished, crime-ridden African-American enclave that the term "Jewish Harlem" may still strike many people as an oxymoron. But Professor Jeffrey S. Gurock's fascinating new book shows that Harlem was, not so long ago, home to a huge and influential Jewish community – and that a revival of sorts even may be in the offing.
Helpfully putting a human face on a nearly 150-year-old story, Gurock traces Harlem's first Jewish influx through the experiences of one representative Jewish couple, Israel and Emma Stone. Extreme congestion on the Lower East Side in the 1860s-'70s began pushing some Jews uptown, to the area around 125th Street. The absence of efficient public transportation made commuting from Harlem to the Lower East Side impractical, so when Israel Stone was ready to open his first retail clothing store, he decided to situate it in that up-and-coming northern neighborhood, and settled his family there as well.
The Stones may not have realized it, but they were following "a well-trod pattern" that reflected "the larger American Jewish narrative at the time." Jewish peddlers roamed the American South and Midwest, serving outlying Jewish communities and helping to build those communities by opening stores there.
Much of what happened in Jewish Harlem's formative period likewise mirrored trends in the broader American Jewish experience. Religious life was initiated from the ground up. The community's first synagogue, Congregation Hand in Hand, at first had no rabbi; services were conducted by educated laypeople, in space rented from the Harlem Savings Bank. The decision by this nominally Orthodox congregation to have mixed-gender seating was "architecturally determined rather than theologically ordained," Gurock notes. As the synagogue board minutes put it, they "did not send the women to the gallery for the reason that there was no gallery." In the years to follow, the synagogue's increased religious liberalization, such as the introduction of an organ, prompted not one but two breakaway congregations.
Gurock, arguably the finest historian of New York Jewry, ably mines federal census records to fill in gaps left by the dearth of Stone family correspondence. He discovers, for example, that at a certain point, the Stones had a live-in servant, an Irish immigrant named Mary Egan – a sure sign of the family's economic rise, something that many Jews in Harlem were experiencing. (The records also reveal, at least implicitly, an apparent tragedy in the family: Gurock notes the absence from a later census of the family's youngest daughter, indicating that she died before reaching the age of 11.)
Socialists and synagogues
The first great population boom in Harlem was prompted, not surprisingly, by the opening, in 1879, of an elevated subway line connecting the area to midtown and southern Manhattan. Harlem increasingly became a much-coveted address for New York's Jewish upper crust. Among the neighborhood's many well-to-do Jewish residents were the Sulzbergers, the family that owned the New York Times, and Benjamin Peixotto, President Ulysses S. Grant's ambassador to Romania.
The impending introduction of additional subway lines reaching Harlem in the 1890s spurred the massive construction of cheap tenement housing. This happened to coincide with the arrival of huge numbers of Eastern European Jews who were fleeing pogroms and discrimination. Now Russian and Polish Jews began moving into Harlem in significant numbers, diversifying the neighborhood's ethnic and economic profile. By the turn of the century, Harlem Jewry numbered more than 75,000, and by 1917, Harlem was the second largest Jewish community in the United States, after the Lower East Side.
Grumbling about the 'all rightniks'
Among the newest settlers were more than a few Jewish socialists, who were soon pamphleteering, delivering impassioned speeches on street corner soapboxes and grumbling loudly about the "all rightnik" Jews with their "fancy French doors" and "sinks with constant cold and hot water." The more doctrinaire Jewish radicals set up a Socialist Sunday School, intending to imbue youngsters with Marxist ideas in the language of their new country – not in Yiddish, which they regarded as an unacceptable form of "Jewish separatism." That did not sit well with many of the parents, who wanted their children to be reared in a milieu of Yiddish language and culture along with their socialism. The ideologues had no choice but to bend to reality.
Harlem's Jewish socialist politicians, too, came to understand the importance of accommodating their constituents' deep concern about limits on immigration. Jewish socialist congressional candidates in New York City, adhering to the party line, initially opposed unrestricted immigration, thus alienating many Jewish voters. A socialist, Meyer London, was finally elected to Congress from the Lower East Side in 1914, after tailoring his platform to appeal to Jewish concerns. Jewish socialists in Harlem tried to duplicate his success in 1916; their candidate, Morris Hillquit, who had previously opposed open immigration, changed his position and came within a whisker of victory.
Harlem's revival
By the 1920s, only a small remnant of Harlem's Jews remained. Most interaction between blacks and Jews in Harlem thereafter involved Jewish department store owners who did not hire many African-Americans, and Jewish suburban housewives who hired black nannies and day laborers. Not surprisingly, such relationships fostered resentment in the black community. On the other hand, Gurock notes, there were Jewish activists in Harlem who fought against local segregation, and Harlem Jewish music hall owners whose establishments, such as the famous Apollo Theater, helped promote the careers of such legendary performers as Lionel Hampton, Louis Armstrong and the Rhythm Kings. "Jewish musical entrepreneurship was unquestionably a vehicle for African-American composers and artists to have their songs published and performed before audiences both within and without Harlem," Gurock writes.
There were also famous Jewish entertainers, such as Sophie Tucker (who billed herself as "the last of the red hot mamas"), Al Jolson and George Gershwin, who got their start in the legendary Harlem nightclub scene of the 1920s-'30s. But after the Harlem riots of 1935 – triggered by a police shooting of an African-American teenager – the phenomenon of "white fun seekers" who went "slumming" uptown came to an end. Many of the shopkeepers who were victimized by the rioters were Jews, but Gurock finds no evidence they were targeted because they were Jews.
After many decades of deterioration, Harlem in recent years has begun to experience something of a revival. The gentrification of some neighborhoods has attracted an influx of middle-class African-Americans, funding from the federal government has accelerated new development and Bill Clinton set up his post-presidential offices on 125th Street, an important expression of confidence in the area's rejuvenation.
As nearby Jewish neighborhoods have become crowded and expensive, small numbers of Jews have made their way to Harlem and a concerted effort is underway to attract the younger generation. In addition to Harlem's Chabad House, there is an egalitarian prayer group known as the Harlem Minyan, which advertises that "breastfeeding is permitted and welcome." Parents interested in Hebrew language and culture (in a non-religious atmosphere) will no doubt take an interest in the Harlem Hebrew Language Academy Charter School, now in its third year. The recent extension of the Manhattan eruv to encompass Harlem is likely to help attract young Orthodox families. While Gurock cautions that this is all very much "a work in progress," one cannot help but imagine that the right combination of circumstances could indeed generate a substantial Jewish return to Harlem in our own time.
Click the alert icon to follow topics:
ICYMI
Ken Burns' Brilliant 'The U.S. and the Holocaust' Has Only One Problem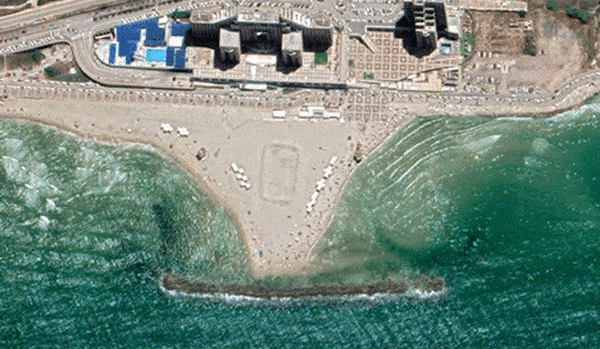 Facing Rapid Rise in Sea Levels, Israel Could Lose Large Parts of Its Coastline by 2050
Lapid to Haaretz: 'I Have Learned to Respect the Left'
The Mossad's Fateful 48 Hours Before the Yom Kippur War
As Israel Reins in Its Cyberarms Industry, an Ex-intel Officer Is Building a New Empire
How the Queen's Death Changes British Jewry's Most Distinctive Prayer