With New Novel, Meir Shalev Moves Closer to Entering Pantheon of Israeli Greats
Told over the course of three generations, the captivating 'Two She-Bears' elevates the crime novel to a higher level, and Shalev toward his peers Amos Oz, David Grossman and A.B. Yehoshua.
GRIN AND BEAR IT: "Two She-Bears" author Meir Shalev.
Credit: Tomer Appelbaum
"Two She-Bears," by Meir Shalev (translated by Stuart Schoffman), Schocken, 299pp., $25.95
In "Two She-Bears," a crime novel in the classic literary tradition, three farmers "committed suicide" on a moshava in northern Israel in 1930. Contrary to the conclusions of the British police, the villagers knew that only two of the three had taken their own lives. And in this captivating book, which plays out over the course of three generations in one family, Ruta Tavori – an independent-minded high school teacher and writer – tells us 70 years on that there were actually five murders, including two committed early in the story by a vengeful psychopath (Ruta's own grandfather) and one much later by her husband, a trained assassin, in an intricately planned vendetta.
The suicides, although mentioned, are irrelevant to the account Ruta writes or tells to Varda Canetti, a graduate student researching gender relations in the history of early agricultural settlements in Palestine. While author Meir Shalev gently ridicules the research – constructing Varda as nave and ignorant – gender, or the idea of gender, is an important part of the story.
First, we have a male author and a female narrator who tells a very "masculine" tale about the men in her family. Masculine, for Shalev, seems to mean those more genetically predisposed toward vengeance, violence and killing, or more at home navigating a desert and building a fire. Conversely, he told Haaretz in 2013 (when this book was first published in Hebrew) that women "naturally have an easier time forming bonds of friendship, candor and trust with each other." Men can do this too, he added, but it takes more time "because they are competitive and territorial." Finally, Shalev seems to settle for crediting "importance to the individual." After all, he has Ruta, the dominant voice in the novel, tell Varda, "I've never had a close woman friend, a soul mate to confide in, a female shoulder to cry on. Maybe because I'm not only a girl but also a guy, and maybe because not all the [gender] rules and codes are clear to me."
The Hebrew title of Shalev's novel, "Shtayim Dubim," is actually ungrammatical. The Bible, from which the title is plucked, uses the feminine form of "two" when "bears" is masculine. One of Ruta's students (who also lightly exhibits "classic traits" of both genders) asks about this "mistake" in class. At first nonplussed, Ruta then says, "Two she-bears is a lovely mistake."
But the biblical passage from which these words come is not so lovely. They appear most explicitly in the story of the prophet Elisha (2 Kings 2:24), who cursed a crowd of children for teasing him about his baldness. In the Bible, when a prophet curses in the name of God, things usually happen – and in this instance, two she-bears came out of the forest and killed 42 children.
This radically cruel, though not atypical, biblical episode not only generated the novel's title, but also the idea for a particularly shocking chapter. Ruta's 6-year-old son, Neta (a name usually given to girls), has gone hiking – "for guys only" – with his father Eitan. The boy, innocent of any obvious sin, is killed by a beast of the desert (a poisonous snake) that bites his hand.
Neither Ruta nor Shalev allude to Leviticus 26:21-22: "And if ye walk contrary unto Me, and will not hearken unto Me ... I will send the beast of the field among you, which shall rob you of your children." Also unmentioned is Deuteronomy 32:24, where, for the same "sins," God threatens to send the "teeth of beasts" upon them and, more pointedly, "with the venom of crawling things of the dust."
If Ruta were a religious literalist, this passage might have struck home, hard. But she is a thoroughly secular woman and does not hold to the idea that God acts in the universe. Yet with anger and practiced irony, she asks God, "What's come over you? We're not in the Bible anymore. Get out of the plagues of Egypt already, the vipers and snakes and leprosy of yours. We've made progress." Now you can overdose on drugs, or be killed in a plane crash, or by "friendly fire." "Why did you come down on my poor kid with your most ancient shtick?" she continues. "And what else are you going to take out of your arsenal for me?" Will, as in the Elisha story, "two she-bears come out of the woods" and tear more children? Her questions are not faith-based. They are desperate attempts to understand what happened and why. "If the Angel of Death had a quota to fill that day, then why that particular child?"
"We never know what God wants," one well-meaning woman, a student of kabbala, tells Ruta. "This is the way things are." Everything is substantiated by "the numerology of Gematria." Ruta thinks this is completely "idiotic." She has no faith in God's justice, nor is she a believer in the "World to Come" or "the immortality of the soul." Neta is dead and buried, and will rot in the earth. And his father, Eitan, Ruta's deeply loved and loving husband, also died, she says, "in a slightly different way." He virtually disappears after Neta's death into a trance of incessant laborious activity, assigned by his grandfather-in-law as a substitute for psychotherapy. But Eitan remains "nonexistent" and doesn't speak for 12 years.
"I lost the two of them, my man and my son, 'him and his son on the same day,' as it is written," Ruta says, perhaps thinking of 1 Samuel 31:6 – "So Saul died, and his three sons ... that same day together." Like so many Israelis, religious or not, Ruta knows her Bible, and even thinks that many of its phrases about "heavy burdens" and "disasters" make "the Hebrew language more ceremonious and beautiful."
She mentions "Holier than thou" from Isaiah 65:5 and, most pointedly, "Too wonderful for me" from Proverbs 30:18-19, which includes the perplexity of "a serpent upon a rock." None of this comforts Ruta. Nor does she sit at home weaving or remaining faithful like Penelope; but, like Odysseus' wife, waits interminably for her long-gone husband to return from his "travels" and travails.
Full range of retribution
Only vengeance, having nothing to do with the actual suicides or the two murders committed by the grandfather, will save Eitan – why, how and against whom ought not to be divulged here. But Shalev convincingly depicts vengeance as a natural inclination, powerful and "basic." Violent revenge appears in several of Shalev's books, including "The Blue Mountain" (1988), which was his first novel. In "Two She-Bears," however, we witness a full range of retribution, from irrational and incommensurate murderous violence to take a tooth, or even a life, if called for, and be done with it.
Vengeance does not necessarily bring happiness, but it can relieve a persistent, bottomless discontent. In Eitan's case, even the anticipation of acting in retaliation awakens a sense of purpose, and the act itself brings closure and a feeling of "sweet revenge." So sweet that it fetches Eitan out of his deep-freeze and back to life and love. All this is shown rather than told, and the story – Faulknerian in its depth and darkness – remains, despite some digressive but always witty talk, compelling and credible throughout.
While well-known in Israel, Shalev is not yet mentioned in the same breath as Amos Oz, A.B. Yehoshua or David Grossman. Perhaps this is because, unlike the more ideological works of these writers, Shalev focuses much less on the meaning of Zionism, the role of the Holocaust in politics and culture, the friction between the secular and religious, ethnic tension, the Arab-Israeli conflict or "the fate of the Jewish people." Of course, Shalev's work, including "Two She-Bears," contains allusions to terrorists, Zionism and socialism, the decline of the pioneer spirit and war. But he has said that while writers and artists ought to be "involved" in larger issues and causes, their creative work need not be employed to present the burning agenda of the day.
Some time ago, Shalev consciously "waived the option of being spokesman for political causes." He has said he wants to engage in his art as a writer of fiction and then write his political opinions in his column for Yedioth Ahronoth. This separation, never really absolute, worked well for him in his prize-winning "A Pigeon and a Boy" (2006), which, while offering a perceptive look at pre-statehood Israel and the struggle for independence, used homing pigeons as a framework to explore the meaning of love and, even more, the themes of memory and home.
That same separation works again in "Two She-Bears," a morally complex novel that employs the ingredients of a murder mystery to play with definitions of gender, to investigate the nature of loyalty and betrayal, and to say something important about vindication and exculpation.
Click the alert icon to follow topics:
SUBSCRIBERS JOIN THE CONVERSATION FASTER
Automatic approval of subscriber comments.

NOW: 40% OFF
ICYMI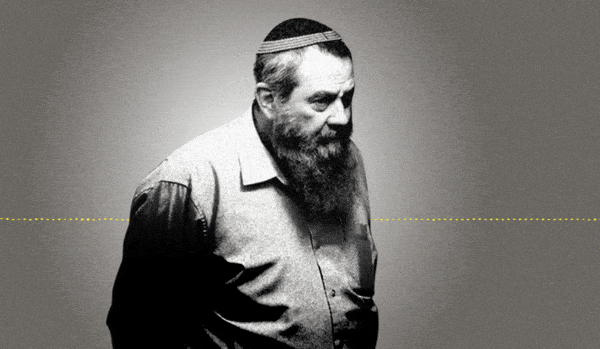 Jewish Law Above All: Recordings Reveal Far-right MK's Plan to Turn Israel Into Theocracy
Why I'm Turning My Back on My Jewish Identity
Down and Out: Why These New Immigrants Ended Up Leaving Israel
The Reality Behind 'The White Lotus' Sex Work Fantasy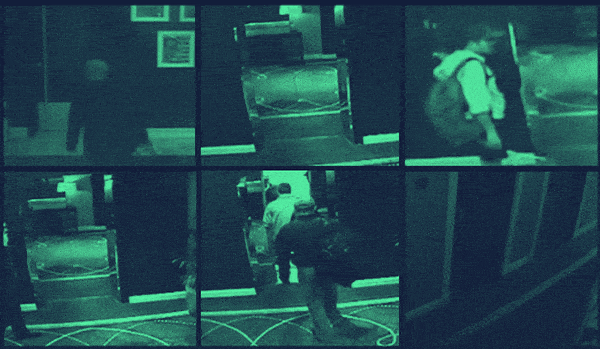 This 'Dystopian' Cyber Firm Could Have Saved Mossad Assassins From Exposure
Comeback Kid: How Netanyahu Took Back Power After 18 Months in Exile