From Protest to Pulpit: One Renowned Rabbi's Life of Contradictions
Rabbi Stephen Wise created his own institutions and defied the views of major communal groups. But in his new book, A. James Rudin points out the late American Jewish leader's tragic flaws.
Rabbi Stephen Samuel Wise. Suffered a "lack of courage and inability to transcend, even sacrifice, his own position for a larger goal," Rudin writes.
Credit: Wikimedia Commons
"Pillar of Fire: A Biography of Rabbi Stephen S. Wise," by A. James Rudin, Texas Tech University Press, 470 pp., $39.95
Rabbi Stephen S. Wise, the foremost American Jewish leader of the 1930s and '40s, was a study in contradictions. He rose to fame as a champion of democracy in Jewish communal life – then hounded and suppressed dissenters when they endangered his power. He spoke out for Zionism in a largely anti-Zionist Reform rabbinate – but then retreated on Jewish statehood when President Franklin D. Roosevelt disapproved. He privately bemoaned FDR's silence during the Holocaust – but never publicly criticized the president over his refugee policies.
Rabbi A. James Rudin, a veteran official of the American Jewish Committee and self-described admirer of Rabbi Wise, tackles these and other puzzling aspects of Wise's life and work in his new biography, "Pillar of Fire."
It has been more than 30 years since the publication of Prof. Melvin Urofsky's biography of Wise, "A Voice That Spoke for Justice." A number of relevant archival collections have become available since then, so a fresh scholarly study of Wise's life is long overdue. "Pillar of Fire," however, is not that book. It is an interesting and generally well-written book, but it is based entirely on secondary sources and published materials.
Rudin does include some details that were not found in Urofsky's account and interprets some events differently than his predecessor, but the main strength of "Pillar of Fire" is Rudin's ability to present Wise to a popular audience.
Wise's intellectual and oratorical skills were obvious already during his years as a student at Columbia University, where he earned a Ph.D. in Semitics with a translation and analysis of a text by the medieval sage Ibn Gabirol. Rudin is not persuaded by later accusations that some portion of Wise's dissertation was actually composed by a hired ghostwriter. In any event, Wise had no intention of pursuing an academic career. His destiny was in the pulpit. As the son of a well-known rabbi and having being ordained by the chief rabbi of Vienna, Wise had little difficulty following that career path.
His first major pulpit, beginning in 1900, was in the fledgling Jewish community of Portland, Oregon. There Wise was a proverbial big fish in a small pond, quickly emerging as an outspoken advocate for labor rights and other progressive causes.
The leaders of Temple Emanu-El, New York City's most prestigious Reform congregation, took note of Wise's talent – even if his protest activities did not appeal to them – and in 1905 sought to recruit him for their pulpit. After a very public dispute over Wise's insistence that he be permitted to speak on any topic at Emanu-El – something the synagogue's major donors would never countenance – Wise turned down the job. Rudin, along with some scholars, believes that Wise "created or exploited" the entire controversy in order to gain publicity for himself as a champion of free speech.
At that point, Wise did something that would become his hallmark: He established his own pulpit, known as the Free Synagogue, in Manhattan. When he was unable to move Hebrew Union College, the Reform rabbinical seminary, away from its anti-Zionist position, Wise created his own seminary, the Jewish Institute of Religion. When he became dissatisfied with the cautious, elitist policies of the American Jewish Committee, Wise organized democratic elections to establish a more activist-oriented defense group: the American Jewish Congress. When international Jewish defense efforts seemed inadequate, he created the World Jewish Congress.
Wise preached, he taught, he hobnobbed and he lectured incessantly. He operated at a "frenzied pace and [with a] compelling need to speak in all parts of the United States he craved public and private adulation, and he journeyed almost everywhere to receive it," writes Rudin, who despite his admiration of Wise, is not afraid to point out his flaws. It was not just a matter of ego, Rudin notes; Wise needed the income from speaking dates to maintain the lifestyle he and his wife Louise preferred, which included a cook, nanny, governess, summer home and overseas vacations.
The aspect of Wise's career that has generated by far the most controversy and debate is his response to Nazism and the Holocaust. He organized mass "Stop Hitler Now" rallies at Madison Square Garden in the 1930s, in defiance of conservative groups such as the American Jewish Committee and B'nai B'rith, which feared that noisy Jewish protests would provoke anti-Semitism. And, after some initial hesitation, Wise embraced the boycott of German goods, a tactic that the old-line Jewish leaders eschewed.
Yet Wise had his limits. A "dedicated cheerleader" for President Roosevelt and the New Deal, Wise couched his protests in broad anti-Nazi language, never criticizing FDR's policy of suppressing Jewish refugee immigration below the legal limits. When Roosevelt turned away the refugee ship St. Louis, with its 930 German Jewish passengers, Wise was silent.
As the years wore on, Wise retreated even further from his early activist days. Charmed by FDR and captivated by being granted access to the White House, Wise lost sight of the fact that access does not always equal influence. "As Stephen aged," Rudin writes, "he slowly and inescapably became what he had once so fearlessly attacked as a young man: a Hofjude or court Jew, the quintessential frequently obsequious representative of the Jewish establishment."
Major tactical errors
In his assessment of Wise's response to the Holocaust, Rudin cites a series of "major tactical errors that will forever stain his place in history." Bowing to pressure from U.S. officials, Wise "shamefully failed," for three months, to publicize the news of the mass murder of Europe's Jews when he first received it in August 1942. To make matters worse, Wise undermined the rescue protests organized by the Bergson Group, "showing himself to be a vindictive and jealous man who placed more importance on his leadership role than strengthening the cause of preserving Jewish lives."
Another "inexcusable failure of leadership," according to Rudin, was Wise's "disgraceful" denunciation of the 400 rabbis who marched to the White House in 1943 to plead for rescue.
Certainly, Wise, who passed away in 1949, faced many obstacles, including domestic anti-Semitism and disunity in the Jewish community. But Rudin believes those obstacles were no excuse for "his lack of courage and his inability to transcend, even sacrifice, his own position for a larger goal: a supreme effort to save human lives."
Wise, after all, was no ordinary person: He was the most prominent leader of the most influential Jewish community in the world. "To whom much is given, much is expected," Rudin concludes. "Because his beloved Jewish people gave them their precious trust and profound love, they had the right to expect much more from him. Did they receive that kind of selfless leadership from Stephen Wise during their darkest moment in history? The answer is no."
Dr. Rafael Medoff is the founding director of The David S. Wyman Institute for Holocaust Studies. His latest book is "The Anguish of a Jewish Leader: Stephen S. Wise and the Holocaust."
Click the alert icon to follow topics:
ICYMI
Ken Burns' Brilliant 'The U.S. and the Holocaust' Has Only One Problem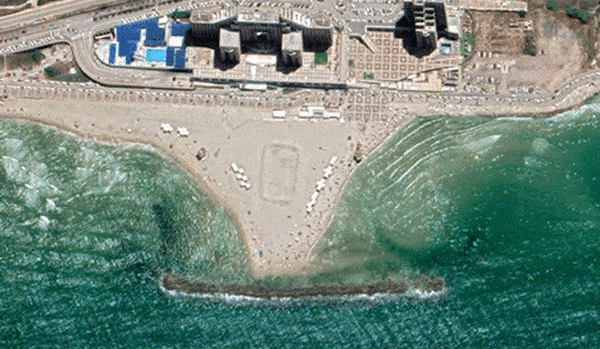 Facing Rapid Rise in Sea Levels, Israel Could Lose Large Parts of Its Coastline by 2050
Lapid to Haaretz: 'I Have Learned to Respect the Left'
The Mossad's Fateful 48 Hours Before the Yom Kippur War
As Israel Reins in Its Cyberarms Industry, an Ex-intel Officer Is Building a New Empire
How the Queen's Death Changes British Jewry's Most Distinctive Prayer