'It's Not Only the Two of Us Lying Here': What the Banned Israeli Novel Is Really About
'Borderlife,' the book at the center of a controversy involving the Education Ministry, depicts a desperate attempt by the protagonists, a Jewish woman and an Arab man, to make love, not war. The issue of assimilation that it raises cannot be dismissed lightly.
The Palestinian side of the West Bank security fence in Bethlehem.
Credit: Neil Ward
"Gader Haya" (Borderlife), by Dorit Rabinyan, Am Oved Publishers (Hebrew), 344 pages, 88 shekels
A series of mistakes and misunderstandings have swirled around the discussion about Dorit Rabinyan's 2015 novel "Borderlife" in recent weeks. Now that the storm has abated somewhat, it's time to go back to the book itself. Let it be said immediately: Despite the context of the Israeli-Palestinian conflict that informs the book, "Borderlife" is basically a finely wrought love story, written in rich Hebrew prose and with genuine emotional skill.
From that point of view, the response by Education Minister Naftali Bennett – who, in defending his ministry's decision to exclude the book from the high-school literature curriculum, claimed that "Borderlife" vilifies the Israel Defense Forces – is not actually relevant. As one who shares Bennett's love of the army, I looked for the slanderous passage that he quoted dramatically in a television interview. It turns out to be a very marginal segment, in which a Palestinian recalls cruel treatment – which though not justified, was also not terrible – that he suffered at the hands of soldier-warders when he was incarcerated.
In fact, if there is one thing that stands out in "Borderlife," it is the way Rabinyan bypasses the conflicted and bloodstained aspects of our relations with the Palestinians. Her love story between a Jewish-Israeli woman and a Palestinian man is set in New York – in a different country, a different climate and a different language. Their love speaks English.
The woman's name is Liat, the man is Hilmi – a name that evokes dreaminess. In fact, he is a gifted artist who is deeply engaged in creating a series of paintings titled "The Dreaming Boy." He's a sensitive, generous person and completely egalitarian in his attitude toward her; he has never held a weapon, he doesn't even have a driver's license. True, beneath the surface of their relationship, he harbors the (banal) accusatory standpoint of the occupied, while she embodies the (banal) stance of the occupier's guilt and apologetics; for example, she doesn't like to speak Hebrew in his company. In several instances in the book, these attitudes evolve into arguments, in which Liat, who also narrates the book, is even pushed into articulating views that are too "right-wing" or "patriotic" for her own liking. But something in her grows weary of the quarrels, and for the most part she sees them as a superfluous nuisance as far as their relationship is concerned.
In a certain sense, Rabinyan's disregard of the violence and death that characterize relations between the two nations is part of the book's weakness, its illusory character. Thus, in 2002, when Hilmi is visiting Ramallah, he tells her how much the city has changed – in terms of religious extremism, with posters of shahids (martyrs for the cause) on the walls – and how shocked he is at the separation wall then being erected by Israel. Liat, in response, mumbles something about it being a fence, not a wall. There's not a word about the horrific suicide-bomber terrorism to which Israel's cities were being subjected at the time, in support of which the "posters of the shahids" were displayed in Palestinian cities and against which the "wall" was built.
Powerful attraction
With the bitterly ironic timing of reality, controversy over Rabinyan's book – with its avoidance of references to "the situation" and its focus on Hilmi, the most nonviolent Palestinian one could imagine – was juxtaposed with the very real story of a most violent Palestinian: Nashat Milhem. Somehow even the interweaving of the letters of the two names – Hilmi and Milhem, who murdered three people in Tel Aviv on New Year's Day – became a sort of symbol, if only literary, of the dark negativity that Rabinyan tries not to develop in her novel.
The author sets her love story in motion with an original and profound opening. Two FBI agents arrive at Liat's New York apartment and make her anxious by questioning her for no apparent reason. It turns out that someone in the street had noticed her dark skin color (she is of Persian extraction), and during those sensitive days after 9/11 (in which the book is set), someone suspected she might be a terrorist. After that humiliation, when she meets Hilmi, Liat readily identifies with him because of his skin color, although it is "one shade lighter than mine, olive-like but a bit pale." To this is added the feelings of the occupier: "I felt that responsibility for him was being forced on me, as though a thread of guilt connected me to him." And there is also the fascination of ostensibly forbidden relations: When they are together in bed, Liat says, "it's not only the two of us who are lying here."
In any event, the love that flares up between them – Rabinyan told Channel 1, incidentally, that the plot is partially based on a brief affair she had with a Palestinian in New York – stems from Liat's powerful attraction to Hilmi's curly hair, his soul and the scent of his body, and from his attraction to her: "eager and passionate all the time, coveting me and fluttering around me I almost became him."
At this stage, it's worthwhile to illustrate Rabinyan's descriptive powers. For example, Liat and Hilmi sit in New York's Washington Square Park on a particularly severe winter day, reminiscing about life back home: "We shivered with cold, the shivering never stopped. Our teeth are chattering, our lips tight We are sitting beneath the dark treetops and staring resentfully at the skeletal naked branches now covered with snow, staring with a spasm of weeping at the tiny, watery stain of light that slavers its dismal pallor across the sky. Gullible, we were drawn repeatedly by this imagined sun, which, bereft of radiance, led us astray, and went down to the park to sit in the cold behind the statue of Garibaldi, opposite the arched stone gate above the empty fountain, our faces turned like blind sunflowers to the cold northern glow. In despair we closed our eyes and trembled in longing for the sweetness of the golden caressing rays of our tangerine sun." That's so exact and delightful, the "tangerine sun."
Throughout, the romantic whirlwind in which the two are caught up is accompanied by a more sober side as well: their knowledge, especially Liat's, that such love can exist only there, in the New York bubble. For she will not part from her family or her people or from the Hebrew that he refuses to speak; and he too is loyal to his family, his people and his language. And, when all is said and done, neither can exist for long in a different landscape or under a different sun from the one they grew up with. The knowledge that this is "love with a deadline," as someone from their circle of American friends puts it, intensifies their romantic relationship, but is also the cause of quarrels and passionate efforts to make things right again.
Liat's realizations about the future become more acute when, in Hilmi's apartment, they watch a home video shot by his brother in Ramallah. Together with her affection for his warm, vibrant family, her eye suddenly catches the view in the background: Israel's coastline. "I can't not see us there, to see Israel as it looks in the narrow hawkish eyes of its enemies. My home as though through a guided missile, via artillery gunsights I cannot but take notice how exposed and vulnerable everything is how enviable, how infuriating and hateful we look to them from there."
Reopened wound
The justification offered in mid-December by Education Ministry official Dalia Fenig for excluding "Borderlife" from the school curriculum – namely, that "intimate relations between Jews and non-Jews threatens the separate identity" – rightly outraged many Israelis. And not only because of its unabashed assault on the freedom to love whomever one pleases (also seen, for example, in the case of the relationship between Yair Netanyahu, the prime minister's son, and his Norwegian girlfriend). It also reopened a wound related to the question of Jewish identity here.
Hundreds of thousands of Jews who married non-Jews in the United States and Russia are refraining from immigrating to Israel because of the country's rabbinical establishment and the conversion laws. Some 350,000 immigrants from the Former Soviet Union are still registered in the Interior Ministry as "others" – that is, not as Jews. Israeli families are torn apart cruelly because of disgraceful rabbinical doubt cast on the Jewishness of some of their members. Thousands of mixed couples have fallen in love, and the non-Jew in the pair may come to Israel with the hope of becoming one of us, only to encounter the Interior Ministry's vicious tangle of regulations. All of these people are deeply wounded by the unfortunate remark of the Education Ministry official against "intimate relations between Jews and non-Jews."
But when Fenig, in discussing her ministry's decision about the Rabinyan book, raised the specter of the "danger of assimilation" – the word that made the headlines – she touched on an even more complex issue. Here, many of those critical of the ruling, notably Israeli authors such as Meir Shalev, missed the point. Thus Shalev: "At this opportunity, too, I recommend that Bennett remove from the Bible curriculum the stories of King Solomon and King David, who married gentile women, and Boaz from Bethlehem who married Ruth the Moabite and from whose seed King David is descended."
Certainly the list of gentiles who joined forces with the Israelites in the Bible is very long and includes – apropos David – Uriah the Hittite and Itai the Gittite, two non-Jewish loyalists. But the difference is obvious. Shalev's reference is to a people residing in its land, who take in members of other nations. And there is a difference between integrating lovers of Israel and of Hebrew among us, and our possible absorption among those who are still in large measure our enemies and not exactly a minority: There, indeed, a danger of assimilation exists.
This distinction was emphasized by Gershom Schocken, longtime chief editor of Haaretz, in an article he published in 1985, which was reprinted in connection with the current imbroglio ("The Jewish ban on intermarriage has become a curse," January 1, 2016). Schocken, too, differentiated between a Jewish people that is sovereign in its land, as in the period of David and Solomon, and as a people existing without sovereignty, such as during the era of Ezra the Scribe, when Jewish men were forbidden to marry gentile women for fear of assimilation and loss of identity.
Though a bit far-fetched, Schocken's recommendation – in connection with the Arabs in Israel – was that the "curse of Ezra" be revoked, for now we are a sovereign people and we should become "a unified Israeli nation, whose ethnic composition includes people with Arab-Palestinian roots as well." He added, "Each one of us knows Arabs who would willingly join our social and cultural world, if only they were allowed to."
It's true that some would "join" our world, and indeed it would be a good thing altogether if Israel's Arab citizens were to immerse themselves in the Hebrew language and education system and not remain in a separate school system. But history has taken its own course, and the danger Ezra warned against has not disappeared. Many of Israel's Arabs categorize themselves as Palestinians, not Israelis, and view not themselves, but the Jews, as a minority in the greater Palestinian and Arab-Muslim expanse. Accordingly, the danger of our assimilation into the Arabic language and Arab region is definitely real. The Hebrew existential experience is still fragile.
In this connection, in "Borderlife," Hilmi's brother, who is educated, arrogant and hostile to Israel, makes a straightforward observation: "You [Israeli Jews] are living in denial, refusing to come to terms with the fact that in the not-so-distant future, you will be a minority in this land In less than 20 years the two populations are expected to be equal in size." This forecast, threatening and also realistic, is coming to pass thanks to our Interior Ministry, with its Diaspora-rabbinate mentality, which is relentlessly stifling Jewish immigration to Israel (Arye Dery, one of the symbols of the Shas party's hostility to "non-Jews," is even back at the helm of the ministry).
Is exclusion of Rabinyan's book from Israeli schools wrong, then? To begin with, we should be accurate about a detail that has been blurred. The book was disqualified from the reading list in the enriched Hebrew literature track, but it can be read within the framework of electives, in which students themselves may choose five books. In other words, it still can be studied in school if desired.
But does the Education Ministry's senior staff have the right to act contrary to the opinion of the literary experts' committee, which recommended the book's inclusion in the list of required reading. Apparently it does have that right, just as the Defense Ministry's senior personnel do not always accept the recommendations of their experts, owing to various additional considerations. Fenig noted the concern of teachers and principals that some students would be adversely affected "in this sensitive period" – we are in the midst of a terrorist offensive – and her apprehension that many parents "will object fiercely" to children reading a book with a plot that the parents will find infuriating.
To sum up, is "Borderlife" suitable for inclusion in enriched literature studies? Yes. Students will be able to cope with its weaknesses, too. But it is the Education Ministry's right to put it in the category of elective reading options, rather than mandatory studies.
Doron Koren is on the editorial staff of Haaretz Hebrew edition, and a literary critic.
Click the alert icon to follow topics:
ICYMI
Ken Burns' Brilliant 'The U.S. and the Holocaust' Has Only One Problem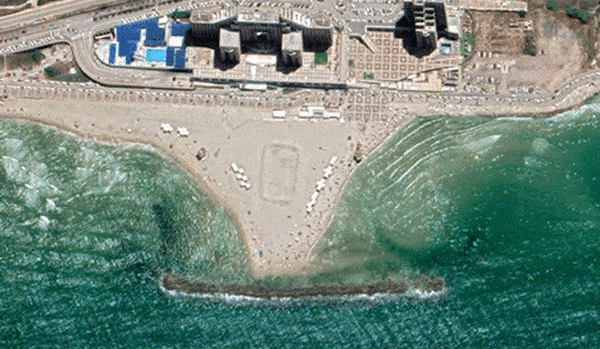 Facing Rapid Rise in Sea Levels, Israel Could Lose Large Parts of Its Coastline by 2050
As Israel Reins in Its Cyberarms Industry, an Ex-intel Officer Is Building a New Empire
How the Queen's Death Changes British Jewry's Most Distinctive Prayer
Chile Community Leaders 'Horrified' by Treatment of Israeli Envoy
Over 120 Countries, but Never Israel: Queen Elizabeth II's Unofficial Boycott