Did Rabin's Assassination Truly Alter the Course of Israeli History?
Dan Ephron's 'Killing a King' toggles between Yitzhak Rabin's attempts to forge peace and Yigal Amir's plans to murder him for it. It is also the best book in English on the assassination.
The slain Israeli Prime Minister Yizhak Rabin.
Credit: Yaron Kaminsky
"Killing a King: The Assassination of Yitzhak Rabin and the Remaking of Israel," by Dan Ephron, W.W. Norton, 290 pages, $27.95
On November 4, 1995, after White House officials alerted President Bill Clinton that Israeli Prime Minister Yitzhak Rabin had been assassinated, the grieving president was quickly patched through to Leah Rabin in Tel Aviv's Ichilov Hospital. "This idiot," the new widow told Clinton, "took my Yitzhak away."
That devastating utterance is just one of the wrenching details found in Dan Ephron's "Killing a King," and it also suggests the imbalance at the core of his impressive, well-reported and gripping book. Ephron has braided together two tales, toggling between Rabin's attempts to forge Israeli-Palestinian peace and the young Israeli fanatic Yigal Amir's plans to murder him for it.
Rabin's road from general to peacemaker to martyr is bracing to retrace, but Amir's journey into the increasingly radicalized milieu of the anti-Oslo right makes for claustrophobic, dread-filled reading. Amir is no Macbeth, no tormented killer with a rich inner life; the murderer comes across here as devoid not just of decency but also of self-reflection – smug, preening, obsessive, quite possibly sociopathic. Leah Rabin, in her grief, got it largely right: This is a conjoined history of a statesman and a worm. It is also the best book in English on Rabin's assassination – one that anyone who hopes for Israeli-Palestinian peace or worries about extremism in Israel should steel themselves to read.
The book takes its title from a fatuous, presumptuous letter written days after Rabin's murder by the assassin's coconspirator and brother, Hagai Amir: "According to Judaism, killing a king is profoundly significant. It affects the entire nation and alters its destiny." But Ephron, a longtime Jerusalem bureau chief for Newsweek, could just as easily have called his book "Chronicle of a Death Foretold." The omens, in hindsight, are plentiful. Take the jubilant September 1993 lunch at the U.S. State Department after the signing ceremony for the Oslo Accords, where former secretary of state Henry Kissinger – a veteran of long hours haggling with the durably skeptical Golda Meir – punctured Israeli negotiator Yossi Beilin's high spirits with a churlish, jarring image. "If Golda was alive," Kissinger said, "she would have erected gallows for you and hanged you."
Gallows may have been just about the only method of execution the Amir brothers didn't bandy about. They cased Rabin's Tel Aviv neighborhood for places to stage a bombing; they thought about posing as journalists and killing Rabin during an interview, as Al-Qaida would do to Northern Alliance leader Ahmed Shah Massoud in September 2001. In their shared bedroom in Herzliya, the brothers discussed everything from having Hagai, a trained sniper, shoot Rabin from afar, to injecting "nitroglycerin into the water pipes of Rabin's apartment building" – discussions that suggest both zealotry and infantilism, two overgrown boys spinning dark fantasies together in the night.
Amir found himself in a congenial environment for extremism as a law student at Bar-Ilan University, which attracted the best and brightest of religious Zionism. There, he met "a blue-eyed firebrand with a slight stutter," a former Kahanist (and Shin Bet security service informant) named Avishai Raviv. Amir, Raviv and other Oslo-obsessed students held rallies festooned with placards calling Rabin a traitor or likening him to Vichy France's Philippe Pétain.
The law of the pursuer
In fall 1993, Amir started moving beyond the realm of talk and protest. He attended the wedding of a daughter of Ashkenazi Chief Rabbi Meir Lau, along with a host of dignitaries including the prime minister. Seeing Rabin "at a table with just one bodyguard at his side flooded Amir with adrenaline," Ephron writes. Amir thought about "walking over to Rabin and shooting him in the back of the head," but the prime minister left as the young zealot was still trying to screw his courage to the sticking place.
As Hamas and Islamic Jihad began launching terrorist attacks to try to halt the Oslo process, Amir was reading "The Day of the Jackal," Frederick Forsyth's 1971 thriller about a plot to assassinate Charles de Gaulle over France's withdrawal from Algeria. Amir began openly citing the Talmudic concept of din rodef, or "the law of the pursuer," which requires a bystander to kill a murderous assailant pursuing an intended victim – "one of the few circumstances in which the Talmud allowed extrajudicial killing," Ephron notes. Amir saw Rabin as a pursuer because he believed Oslo risked the settlers' lives – thereby obliging the law student to step in, save them and do God's will.
Ephron argues that rabbinical interest in such obscure doctrines "emboldened" Amir. Three settler rabbis – Eliezer Melamed, Daniel Shilo and Dov Lior of Hebron – wrote a letter affirming "the Rabin government's apostate status and the importance of toppling it by any means necessary." Later, the unrepentant Amir said, "If I did not get the backing and I had not been representing many more people, I would not have acted."
Meanwhile, Israel's parliamentary opposition was doing little to cool the temperature. "It was now standard," Ephron writes, "to hear protesters chant, 'Rabin is a murderer,' over and over, in pulsating fury; to compare Rabin to Hitler or his government to the Judenrat." At least once, Ephron notes, Likud leader Benjamin Netanyahu "gently scolded an audience for its inflammatory rhetoric But more often, he ignored it. Occasionally he seemed swept up in it." As a young reporter, I covered many of the anti-Oslo demonstrations, and I vividly remember the booming, unrebuked chants of "Rabin is a traitor" at 1993-94 rallies addressed by Netanyahu.
Israel's Shin Bet increasingly wondered "how long it would take before some hothead interpreted the verbal assaults on Rabin as a green light for a physical assault." But Shin Bet didn't have Amir on its radar: The agency continued to presume that any Jewish assailant would be a religious-Zionist settler radical like Baruch Goldstein, not an ultra-Orthodox Herzliya resident like Amir. Shin Bet's Bar-Ilan informant, Raviv, didn't mention Amir's obsession with din rodef in his reports, figuring that Amir was all talk. Nor did several other friends and acquaintances who heard Amir's death threats mention them to the authorities – both an old-fashioned failure of human intelligence and a sustained lapse of patriotism.
The Shin Bet's best opportunity to stop Amir came from a shrouded tip from one member of his circle who was bothered enough by Amir's talk of assassination to think the authorities should know but not troubled enough to do it straightforwardly. Shlomi Halevy, a Hebrew University student who'd served in an IDF intelligence unit, told his commanding officer that he'd overheard two young men in a bathroom at the Tel Aviv central bus station discussing "a short Yemeni guy with curly hair" who was planning to kill Rabin. But in a follow-up interview at Jerusalem's police headquarters, his interlocutors assumed that an intelligence officer wouldn't dare lie or withhold on so grave a matter, took down Halevy's tale and let him go – without extracting Amir's name.
Schnapps to 'toast the news'
Rabin bristled at the notion that he needed protection from his fellow citizens. In March 1995, new Shin Bet chief Carmi Gillon, alarmed that the prime minister was being ferried about in an unarmored Chevrolet Caprice, got the agency to buy an armored Cadillac. Perhaps uncomfortable about being chauffeured securely while his constituents risked being blown up on buses, Rabin winced at the silver luxury vehicle and repeatedly asked his driver to bring the defenseless, humble Caprice instead. When Gillon urged Rabin to wear a lightweight bulletproof vest at public events, the old soldier barked, "Are you out of your mind?"
Gillon wasn't. In January 1995, Amir hoped to murder Rabin during a planned prime ministerial visit to Yad Vashem to mark the 50th anniversary of the liberation of Auschwitz. But suicide bombers – part of an appalling new surge of Palestinian rejectionist terrorism – struck at Beit Lid, and Rabin rushed to the scene. In April, Amir planned again to attack Rabin at an end-of-Passover Mimouna ceremony held by leaders of the Moroccan-Jewish community, but couldn't see a way past the premier's bodyguards. In late summer, Amir tried once more, driving to a junction near his home where Rabin was scheduled to inaugurate a traffic-easing underpass. But Rabin had left by the time his pursuer – his rodef – arrived.
On October 6, as the Knesset prepared to vote on the Oslo II Accord, opposition protests peaked. That afternoon, extremists invoked a "kabbalistic death curse" against Rabin called "Pulsa diNura" outside the prime minister's official Jerusalem residence. That night, Jerusalem's Zion Square was thronged with tens of thousands of Oslo foes – Amir among them.
"For some two hours," Ephron writes, "Netanyahu and a phalanx of other right-wing leaders stood on the balcony of the Ron Hotel above the square and watched as protesters came unhinged, burning pictures of the prime minister, chanting 'Death to Rabin' in a pulsating frenzy, then 'Rabin the Nazi,' and 'In blood and fire, we'll drive out Rabin.'" Netanyahu "seemed unfazed by the mayhem," Ephron writes, and delivered a speech castigating Rabin "for relying on the backing of Arab-Israeli parliament members to get his agreement through parliament."
Not wanting to cede the streets to the right, Rabin gave the green light to advisers who had long urged him to hold a pro-peace, anti-violence rally. On Saturday, November 4, more than 100,000 people flooded Tel Aviv's Kings of Israel Square – including Amir, who had told his brother he planned to try a fifth time that night and spent Shabbat in prayer.
With no fixed plan, Amir wandered around the rally until he came upon the prime minister's car – and exit route. The gunman hung around for 40 minutes, chatting with a cop and leaning on an equipment van just meters away from the Cadillac and the Shin Bet officer "charged with maintaining a sterile environment in the parking lot" – who, Ephron notes, had "been privy to the intelligence about a 'short Yemeni guy with curly hair' wanting to kill the prime minister."
When Rabin came off the stage, Amir finally had his opportunity. He darted within two feet of the prime minister, raised his 9mm Beretta and shot Rabin in the back. At 11:02 P.M., in Ichilov Hospital, the prime minister was pronounced dead. In custody, Amir asked his interrogator for a schnapps "to toast the news."
'See what we have produced!'
Ephron recounts all this briskly and authoritatively. Still, his fine book contains a few stumbles. He reduces Israel's roiling, decades-long split over the disposition of the West Bank to a disagreement between "pragmatists" and "ideologues," and he writes part of the prologue from inside Rabin's head, presumptuously recounting the prime minister's thoughts and emotions ("Rabin felt ambivalent about the rally").
Moreover, "Killing a King" more asserts than earns the last part of its subtitle, "The Remaking of Israel." Israel's left has floundered electorally since Rabin's death, including Shimon Peres' post-assassination defeat by Netanyahu, but we shouldn't assume that Oslo would have succeeded if Rabin had lived. Rabin's chemistry-deprived partnership with Yasser Arafat was frosty at best, and even if the two leaders had better navigated Oslo's interim phase, the parties' substantive gaps over final-status issues would still have yawned roughly as large as the ones that swallowed the 2000 Camp David Summit. But no other Israeli leader would have had a better chance. Rabin was that rara avis, a security-driven dove, or what the late Teddy Kollek used to call a "bastard for peace" – tough enough to sell a land-for-peace deal and realistic enough to come to terms with Palestinian nationalism. Those who back a negotiated Israeli-Palestinian partition have yet to find another leader who so firmly fused capacity and will. Pace de Gaulle: Sometimes, the cemeteries truly are full of indispensable men.
If Ephron's story has any morals, they aren't terribly original: A white-hot, self-reinforcing subculture of fundamentalist radicalism can help affirm and activate dangerous people, and the norms of democracy and decency need constant tending. But these lessons are still worth remembering as Hagai Amir was rearrested October 28 for declaring on Facebook that "the time has come for" Israeli President Reuven Rivlin "to pass from this world," as such lifelong Zionists as U.S. Ambassador to Israel Daniel Shapiro receive death threats, and as Jewish vigilantes from the "hilltop youth" are often dismissed as just "wild weeds."
On November 13, 1995, Rabbi Aharon Lichtenstein, the head of Yeshivat Har Etzion in the West Bank, came to a more painful explanation. Amir had grown up "in the best of our institutions," Lichtenstein told his students. "A day before the murder, he could have been cited as a shining example of success and achievement, and a source of communal pride." But if "a day before the murder we would have said proudly, 'See what we have produced,' we must say it now as well – 'See what we have produced!'"
Twenty years later, with mournful tread, Ephron's tense, stern book reminds us that Yigal Amir was not a wild weed. He was a hothouse flower.
The writer is a senior editor at the Wall Street Journal and author of "Support Any Friend: Kennedy's Middle East and the Making of the U.S.-Israel Alliance."
Click the alert icon to follow topics:
ICYMI
Ken Burns' Brilliant 'The U.S. and the Holocaust' Has Only One Problem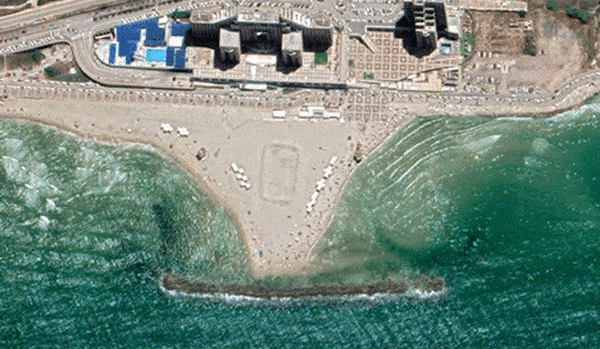 Facing Rapid Rise in Sea Levels, Israel Could Lose Large Parts of Its Coastline by 2050
Lapid to Haaretz: 'I Have Learned to Respect the Left'
The Mossad's Fateful 48 Hours Before the Yom Kippur War
As Israel Reins in Its Cyberarms Industry, an Ex-intel Officer Is Building a New Empire
How the Queen's Death Changes British Jewry's Most Distinctive Prayer