Ben-Gurion, With No Questions Asked
In contrast to Shabtai Teveth's monumental biography of the Israeli leader, in Anita Shapira's 'Ben-Gurion,' everything seems self-evident, and her critique ends precisely at the boundary of official Zionism.
"Ben-Gurion: Dmuto shel Manhig," by Anita Shapira, 208 pages, Am Oved, 74 shekels. (Published in English as "Ben-Gurion: Father of Modern Israel," translated from the Hebrew by Anthony Berris, 288 pages, Yale University Press, $25)
In what way was David Ben-Gurion greater than the other leaders of his generation, or those slightly younger than he? Chaim Arlosoroff was murdered early, Berl Katznelson died relatively young, Chaim Weizmann was pushed aside by Ben-Gurion, Ze'ev Jabotinsky led his movement out of the Zionist Organization, Yitzhak Tabenkin was vanquished because he was not political enough, Meir Ya'ari was a dogmatist, Moshe Sneh erred (in terms of the road to leadership). But what did Ben-Gurion have, besides his ambition and his recognition of his own ability to be an important leader, that made him the father of the nation?
It was with these questions that I approached Anita Shapira's biography, "Ben-Gurion: Dmuto shel Manhig" ("Ben-Gurion: Image of a Leader"). The book was originally published last year in the United States (as "Ben-Gurion: Father of Modern Israel"), but nevertheless I'd hoped it would be adapted for the Israeli reader.
According to Shapira, Ben-Gurion's spirit of political leadership – until World War II – was characterized by the influence of Lenin. From Leninism he took the supreme importance of institutions and the need to maintain them scrupulously by means of the party's control, while aspiring to centralize the economy and the society under its aegis. In this spirit he sought to harness the entire Zionist effort toward the achievement of one goal, which did not assume the explicit name "state" until the 1940s, though Ben-Gurion, ahead of all the others, took this line as early as the end of the 1930s. It's here, in his ability to differentiate the wheat from the chaff, that his political greatness lies. But his manipulations were more extreme than Lenin's.
Shapira: "He also had a habit of choosing his moment when he caused a crisis. It was usually at a critical juncture when responsible people found it hard to flout his authority for fear that he would threaten to resign."
In his monumental but unfinished biography of Ben-Gurion, Shabtai Teveth, the great writer and researcher, recounts the leader's resignation-related maneuvering at length and punctiliously. Here the evocation of Leninism is insufficient to explain the behavior of the father of the Hebrew nation. The invocation of catastrophe became part of his leadership tactics. Shapira notes the occasions on which his outbursts of fury were a burden on his colleagues, and indeed as long as Katznelson, his only true friend, was alive his task was to restrain Ben-Gurion. Shapira also writes about the obsessive hatred the latter developed for rivals, or former allies. Levi Eshkol, for one.
At the beginning of World War II, Ben-Gurion "adopted" another revered leader: Winston Churchill. He visited London during one of the city's most difficult periods and was very enthusiastic about the British prime minister's style of leadership. Ironically, the two suffered a similar fate, as leaders of a nation embroiled in war who were sent out to pasture when quiet was restored. Churchill was almost immediately voted out of office, and found himself heading the opposition, with time to work on his memoirs. Ben-Gurion left office and moved to Kibbutz Sde Boker, in the Negev, where he gradually shattered his own image and tried to write memoirs despite his lack of literary talent, until he died and regained glory – at least for a time.
Shapira emphasizes Ben-Gurion's tenacity in pursuing his goals, his ability to unite organizations (the establishment of the Histadrut labor federation and its takeover, the creation of Mapai, the forerunner of Labor, in 1930) or to split them (Mapai in 1944) – and, above all, his ability to make decisions that affect our lives to this day. For example, the decision on Israel's pro-American orientation was not only anti-British (a stance Ben-Gurion adopted during World War II, unlike Weizmann, who failed to see Britain's imminent decline), but also anti-Soviet at a time when it seemed that the Soviet Union would become the hegemonic power in the region and the world.
Ben-Gurion grasped early on the power of American Jewry, despite its silence during the Holocaust. Shapira writes: "The Jewish people had never been as stricken and helpless as they were now. But Ben-Gurion had learned to generate power from weakness. In mapping out the resources at his disposal, he defined three sources of power: the Yishuv (the Jewish community) in Palestine American Jewry and the Holocaust survivors in the DP camps, who would turn an apparently marginal policy problem into a central issue" on the agenda of the Western states.
At this point, Shapira should have told her American readers, or at least us, about the Exodus immigrant ship as a derivative of this Machiavellianism. However, she does not, apparently, overexert herself in regard to the implications of her analysis – for example, about Ben-Gurion's attitude toward the nation as an instrument for the realization of Zionism, not as an autonomous subject.
Crude propaganda
Shapira has little to say about her subject's shortsightedness. The Palestinian refugee problem, which he created consciously, assured us the continuation of the conflict. After the state's establishment, Ben-Gurion occupied himself with bellicose plans – cultivating Moshe Dayan, Ariel Sharon and the "reprisal raids" with a view to changing the country's borders, which he considered an important goal – rather than devising a peace agreement, contrary to his orotund rhetoric.
Shapira's critique ends precisely at the boundary of official Zionism. She writes, "Since the outbreak of hostilities the day after November 29 [1947, when the UN partition resolution was passed], there had been a steady flow of Arabs from the Jewish-controlled areas, and of Jews from areas under Arab control."
That symmetry is not historiography. It is crude propaganda. Even the Foreign Ministry would not use it.
Here's another quote, this time from Ben-Gurion himself and cited by Shapira in her book: "The people that conceived, nurtured, and realized the great pioneering enterprise, the acme of which is labor agricultural settlement, that people has been annihilated and is no more This country needs, and from now on can be built by, a different Jewish people, a people that did not acquire the Hebrew and humanist education given to European Jewry, a people whose fate it was to live for hundreds of years in downtrodden, backward, and poor countries."
Let's set aside for the moment the distorted description of the Jews of the East ("that did not acquire [a] Hebrew and humanist education"). Shapira's gloss on this is that Ben-Gurion was aware of the cultural difference of the Jews of the East: "He ascribed the cultural differences to different living conditions."
Ben-Gurion was born in Plonsk, a town with no running water, and Paula, his Minsk-born American wife, "accustomed him to bathing regularly, brushing his teeth, and changing his underwear, standard practices of American hygiene but not widespread among Eastern European immigrants," Shapira writes. Afterward, when he left Paula and their two small children in Plonsk for more than a year while he went on political missions, Paula "complained about the low standard of hygiene, demanding that the contaminated water of Plonsk be boiled," and so forth.
Yet it does not occur to historian Shapira, in 2015, to reflect for a moment about the truth that lurks behind these opinions and facts. In short, the generation that absorbed immigrants from the big cities of the Middle East and North Africa – Baghdad, Tehran, Casablanca – whose modernity encompassed masses of Jews, was far less "developed" than that generation of immigrants, but even so, it consigned them to backwardness in the name of "European culture." Suffice it to compare the housing projects in the remote and undeveloped towns of Israel to which the immigrants from the Middle East and North Africa were sent, with the splendid vistas of Sanaa, Casablanca, Tehran and all the rest.
Recounting a meeting between Ben-Gurion and Hebrew poets from Kharkov during a visit to Moscow in 1924, the author quotes his summation of an anthology of Hebrew poems that was presented to him: "the poems are à la [Russian poet Alexander] Blok." The conclusion she draws from Ben-Gurion's comment is brief, decisive and ridiculous – it "demonstrates that he was au courant with Russian modernist poetry." This is proof?
More important, was he really the intellectual that his admirers maintain he was? In addition to his ravenous book-buying, did he actually read the books and internalize their content? If so, why is there no influence of his reading in his writing, his speeches, his correspondence? Why does his flowery language override every other dimension of his rhetoric? What did he really understand of Spinoza and Plato, whom he liked to brandish?
This is the second time I have turned to Shabtai Teveth while reading a new biography, and again I find myself flabbergasted by the power of his writing. Teveth, who died last year, was a giant of a writer and a truly great biographer. His portrait of Ben-Gurion is thousands of pages long, but it's not just the breadth, the descriptive skill and the small scenes that vividly convey the essence, that characterize it: It's also the passion for precision and the intellectual edge.
While reading Shapira's book, I reread Teveth's work about the fall of Ben-Gurion in the wake of the "Lavon Affair," and his book about the execution of Meir Tobianski in June 1948. (Tobianski was wrongly accused of treason, given a drumhead court-martial and executed on the spot.) What differentiates Shabtai Teveth from Anita Shapira is not ideology – they share the same one – but her inability to reflect upon what she describes, in contrast to Teveth's contemplations (as in his harrowing pages at the conclusion of the book about the Tobianski episode, when he grasps that history can perpetuate lies despite all the written records).
That's what I find lacking in Shapira's book. Between 1943, when the ongoing annihilation of European Jewry became known to the leaders of the Yishuv, and 1948, Ben-Gurion, like his comrades, decided a state needed to be established. That was not self-evident. There were many arguments against. Nonetheless, from their point of view, without a doubt, there was no choice but to bring the state into being.
Something about this calls for reflection, an attempt to explain the hesitations, the fears, the naivete and the determination. For Shapira it's all self-evident, and she even flubs the greatness of those moments. The history she describes won, and therefore she has no need to ask questions until they arise, and after all, the crisis of the symbols is already with us.
SUBSCRIBERS JOIN THE CONVERSATION FASTER
Automatic approval of subscriber comments.

NOW: 40% OFF
ICYMI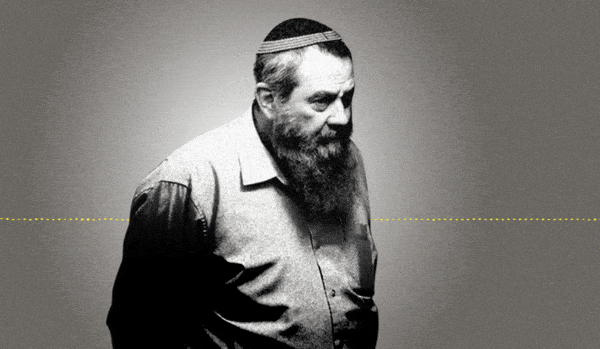 Jewish Law Above All: Recordings Reveal Far-right MK's Plan to Turn Israel Into Theocracy
Why I'm Turning My Back on My Jewish Identity
Down and Out: Why These New Immigrants Ended Up Leaving Israel
The Reality Behind 'The White Lotus' Sex Work Fantasy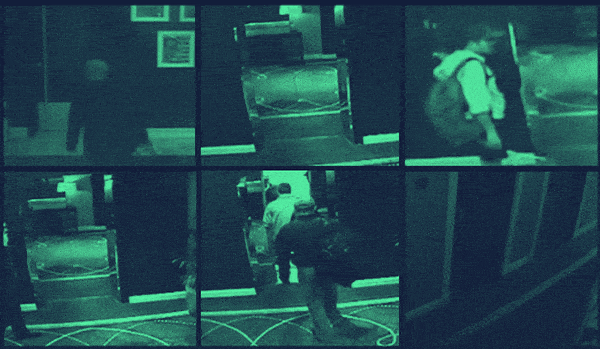 This 'Dystopian' Cyber Firm Could Have Saved Mossad Assassins From Exposure
Comeback Kid: How Netanyahu Took Back Power After 18 Months in Exile