Jerusalem Prize-winning Author Doesn't Bow to Pressure
Albanian exile Ismail Kadare finds it 'embarrassing' that campaigns tried to stop predecessors from accepting award.
Ismail Kadare, in a 2002 file photo. The Jerusalem Prize jury praised Kadare for his "ironic and fascinating storytelling."
Credit: Reuters
Albanian author Ismail Kadare, winner of the Jerusalem Prize for 2015, is someone who doesn't try to hide his feelings and doesn't bother concealing them when he's upset. At age 78, wearing a loose jacket and sitting in front of a few dozen journalists at the opening of the Jerusalem International Book Fair, it's clear that he has little patience for political questions, critical ones or those that require him to pontificate on amorphous issues. But given his stature – reflected in the faces of the Albanian television reporters who came to interview him, the prestigious prizes he has won over the years (including the United Kingdom's prestigious Man Booker for 2005), and the fact that his name has been mentioned as a candidate for the Nobel Prize in literature – all this can be forgiven.
Kadare, in the words of the panel that chose him as the Jerusalem Prize laureate, "is a teller of fascinating stories who uses implied, indirect writing. He writes about collective guilt, and especially about the truth's failure to penetrate. He seeks to expose, while hiding his tracks in layers of myth and metaphor, questions for which there are no answers and crimes for which there is no atonement. Even though his subject matter and his protagonists are generally local, their significance and importance are beyond doubt universal."
Kadare is known as a vigorous critic of his country's totalitarian regime, and as a result, he was granted political asylum in France. He also critiques his country's culture and its traditional folklore. Six of his books have been translated into Hebrew. The most recent are "Broken April" (2010) and "The Accident" (2012). Both were translated by Rami Saari and published by Keter.
Surprisingly, Kadare's face clouds over when "The Accident" is mentioned. The book tells the story of an investigation into a bizarre accident that caused the death of a pair of lovers. The man worked for the Council of Europe as an analyst on Balkan affairs, while the woman was a young Albanian studying in Vienna. Ostensibly, the book is about love and desire, but underneath the couple's cruel relationship with each other, which is reconstructed in order to solve the riddle of their deaths, there is a political element as well.
Throughout the interview with him, conducted in French via a translator, Kadare refused to talk about this novel. "It's a pity this is the book that was translated into Hebrew," he said. "I think this is a fairly mediocre book, not like the others. Is it a book about love? Maybe."
Perhaps Kadare feels more comfortable on different literary territory. "Broken April," for instance, won critical praise worldwide, even though it deals primarily with Albanian culture and folklore. It is about the Kanun, the ancient moral code practiced in Albania, and the role of blood vengeance, a part of this code still practiced in Albania.
Asked how this local tale was able to touch so many readers to whom this code is foreign, Kadare replied, "I think it's natural. Literature isn't dependent on particulars and doesn't belong only to the place where it was written. It follows its own laws, and those laws don't change even if you live under a Nazi regime, or a Communist one, or an anti-Communist one."
Who is the reader you envision when you write?
"I think about all the readers in the world. First of all those in my homeland, but in my view, readers worldwide create a harmonious community; there is no conflict between them. What I write must be liked by readers everywhere."
The beauty of it is that readers around the world are able to read about an Albanian moral code and identify with it.
"The code you are talking about isn't just Albanian, and contrary to what is sometimes claimed, it didn't come from the cultures of the Caucacus. It originated in ancient Greece, and the most ancient of the Greek tragedies deals with the Kanun. The world has forgotten Agamemnon and the vengeance that led to his death. Hamlet is also a tragedy about the Kanun: The father's ghost demands that his son avenge him. The issue of vengeance existed in Europe as well, and almost everywhere. Europe has abandoned this code, but it remains in the Balkans and Albania, in Sicily and a few other places."
And why does it interest you and other readers around the world?
"This code has two sides that it's difficult to separate: It has a noble side and a cruel side. And that's why it's so interesting for literature. Its cruel sides are very difficult, but it resulted in the fact, for instance, that Albania saved a great many Jews during the Holocaust, because the Kanun stipulates that someone who is your guest, who is under your protection, must not be abandoned or harmed. This code contains a promise of nobility alongside its negative aspects.
"You can also demonstrate this with regard to Albanian women. The attitude toward women is very problematic in Albania. It doesn't give any rights or status to women, and that's a terrible situation. But the code also indirectly compensates for this with an incredible gift: The laws of death allow people to kill each other over the tiniest quarrel. Speaking rudely or lying constitutes grounds for murder. The code is cruel."
And how do women benefit from this?
"Women are so disregarded that they aren't included in the code. This means they can do anything without being afraid of death. The madness is between men, so if you're an Albanian man, you're liable to be in danger night and day. Women aren't included in the code and don't enjoy its rights, but its death doesn't touch them, either."
A continual failure to understand
Kadare came to Jerusalem to accept the prize at a time when many prominent artists and intellectuals have come under attack for visiting here. But Kadare, who is on his fourth visit to Israel, didn't seem disturbed.
"I read about others who were threatened and pressured not to come, but there was no such pressure on me," he said. "Maybe because the ones exerting the pressure knew it wouldn't work with me. On the contrary, it would surely have convinced me to come."
As someone who comes from a region of conflict himself, what thoughts come to mind in such a situation?
"I look at it with a continual failure to understand. There's an absolute truth, which is that the Jewish people have been under threat throughout history. This threat continues to this day and must stop. Before any talk about the problematic nature of the conflict, this threat has to stop, and the world has to stop – not just saying things, but also thinking them."
What things do you mean?
"The alternative – that the Jewish people should cease to be in order to solve the conflict – is intolerable. I know that people who have received this prize have been advised not to come because of what's happening in Israel and in Jerusalem. I think this is embarrassing."
Later, when he was asked at the press conference about what Israelis and Albanians have in common, he responded that it might be "the threat of disappearing. There's no way to compare the Albanians' lot to that of the Jews throughout history, but both peoples have suffered the threat of annihilation and of disappearing as a culture. The fact that the Albanian language was forbidden to be used as a written language, and therefore no books were published in Albanian, reminds me of the fear of disappearing as a culture, as a people."
The Jerusalem Prize is awarded to authors who give expression to "the freedom of the individual in society." When he was once again asked about his acceptance of a prize dedicated to freedom in a place where the wall that cuts through the city was visible behind his back, he responded vehemently.
"Every place I visit, I am asked about the local politics. Most of it I don't understand, and I wouldn't want to analyze a complex political situation that I don't understand. This is a paradox: to come to a place where people are talking about art and culture, and at the same time they are suffering from violence, war and terror. But I'm not a magician, and I don't know how to solve it."
SUBSCRIBERS JOIN THE CONVERSATION FASTER
Automatic approval of subscriber comments.

NOW: 40% OFF
ICYMI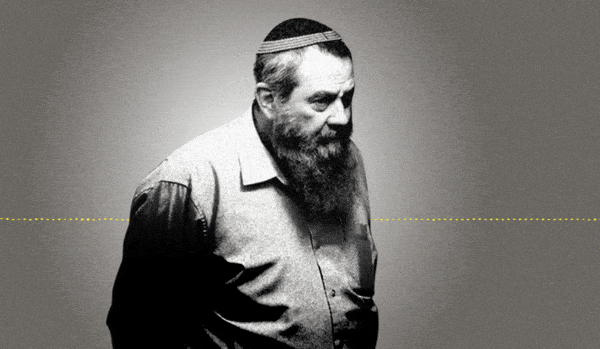 Jewish Law Above All: Recordings Reveal Far-right MK's Plan to Turn Israel Into Theocracy
Why I'm Turning My Back on My Jewish Identity
Down and Out: Why These New Immigrants Ended Up Leaving Israel
The Reality Behind 'The White Lotus' Sex Work Fantasy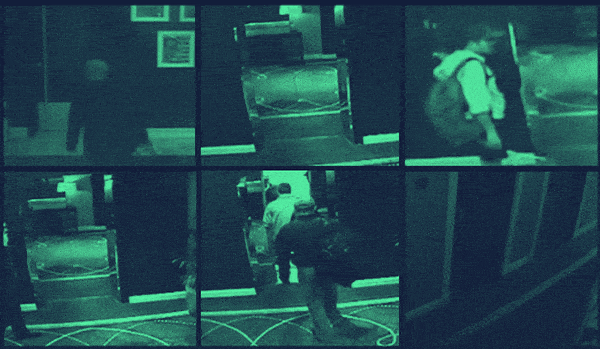 This 'Dystopian' Cyber Firm Could Have Saved Mossad Assassins From Exposure
Comeback Kid: How Netanyahu Took Back Power After 18 Months in Exile