Did the Shin Bet Seek to Silence Israel Kastner?
A new book by Kastner's killer leaves many questions about the murder still unanswered. The state, for its part, refuses to declassify a document relevant to the event.
"Smichat Tla'im" ("Quilt Blanket"), by Ze'ev Eckstein, Carmel Publishing House, 240 pages (Hebrew), 79 shekels ($20)
On the night between March 3 and March 4, 1957, Ze'ev Eckstein hid in ambush near the entrance to 6 Emanuel Avenue in Tel Aviv. Toward dawn, his target, Israel Kastner, returned home after the Hungarian-language newspaper Uj Kelet, where he worked, had gone to press.
"Israel Kastner!" Eckstein called out. Upon hearing the response – "Yes" – Eckstein took out a pistol and shot Kastner.
The first bullet was a blank. Kastner tried to escape. Eckstein fired two more rounds at him and then fled. Kastner was wounded and died in the hospital two days later. Eckstein and two other suspects, Yosef Menkes and Dan Shemer, were arrested almost immediately. The three were sentenced to life imprisonment, but were pardoned and released in 1963.
Kastner was a tragic hero. He had saved thousands of Jews during the Holocaust, but was accused of collaborating with the Nazis during the war and afterward. He conducted negotiations with Adolf Eichmann. There was no "good" way out of the dilemma he faced, only bad ones. And because Kastner was a member of Israel's ruling Mapai party (the forerunner of today's Labor Party), an attempt was made to implicate the government of Prime Minister David Ben-Gurion in the crimes that were attributed to him.
Kastner's name began to be cleared immediately after his death. There is now a plaque honoring his memory at Yad Vashem, the Holocaust memorial institution in Jerusalem. One reason for this was the influence exerted by Kastner's friend Yosef Lapid, the late journalist and politician who served as chairman of Yad Vashem. According to the plaque, Kastner saved the lives of 20,000 people, in addition to the 2,000 who were on the famous train that he managed to get out of Budapest 1944.
But the bitter controversy surrounding Kastner is not over: Even the plaque about him in Yad Vashem – and who knows how many committees the text went through before it was finalized – is a little more cautious in Hebrew than in the English version.
In 2009, Eckstein appeared in a pretentious and confused documentary film, called "Killing Kasztner," made by the American actress and director Gaylen Ross. There he stated that in addition to the three rounds he shot, he heard a fourth shot ring out – which he himself did not fire. This is plainly a mystery that calls for a solution, but in his newly published book, "Smichat Tla'im" ("Quilt Blanket"), Eckstein only heightens the drama, writing: "Another shot thundered at the very instant of my third shot, followed by agonizing cries. Apparently someone was there, in any event, carried out confirmation of the kill and, as a true professional, did not miss even in the dark."
On the assumption that it was not the owner of the second weapon who uttered the "agonizing cries," but Kastner himself – this passage must be understood to mean the following: There was someone else in addition to Eckstein who knew about the planned murder, whose task was not to murder Kastner but only to carry out a "confirmation of the kill," and this someone, unlike Eckstein, was skilled in this line of work.
The website of the Shin Bet security service discusses the Kastner affair under the heading "Solving the Kastner Murder." This, at best, is an exaggeration: There was nothing to "solve" here. Eckstein was known to the Shin Bet, because the organization had employed him for a time as an agent. He was a plant in the Sulam group – a reference to the name of a journal published by the right-wing ideologue Israel Scheib (later, Eldad). Eckstein's mission was to spy on the group, but he fell under the spell of Scheib's charms – and Scheib was in fact a charming man.
The mystery man
In his book Eckstein does not reveal the identity of the person who, he says, persuaded him to kill Kastner, referring to him only by the pseudonym "Nahum," a fictitious name. But the mystery man retains that status only until page 94, where Eckstein relates that "Nahum" asked him to print leaflets denouncing a Jerusalem judge, Moshe Peretz. Eckstein, who owned a printing press, acceded to "Nahum's" request.
The person who ordered the leaflets was Yaakov Heruti, as he relates in his own memoirs. Heruti, a lawyer, also fraternized with the Sulam group, and Eckstein was like a member of the family to him. Heruti was not charged with Kastner's murder, and was acquitted of the charge of membership in a terrorist organization. He was convicted only of insulting a judge.
Was the person who persuaded Eckstein to commit murder also a Shin Bet agent? This is of course the paramount question: Did the Shin Bet want to silence Kastner because of what he knew and was liable to divulge? For example, about a connection of some sort between the State of Israel and the S.S. officer Kurt Becher, who was a liaison between Kastner and Eichmann? Something related to the legendary Hungarian "gold train"? The reparations deals? Weapons? Dimona?
All these questions are legitimate, because the state continues to refuse to release one particular document related to the Kastner murder, the transcript of a cabinet meeting devoted to that subject. What, exactly, is it hiding? Nor is there any explanation as to why the murderers' sentences were commuted.
Eckstein, half serious and half not, attributes his release from jail to the state's tendency to treat leniently its employees who "went bad, erred and failed (excluding in cases of treason)." If we take the case of the example offered by Eckstein himself – the members of the Border Police who perpetrated the 1956 massacre in the Arab-Israeli village of Kafr Qassem – such individuals could indeed believe that they were operating in the name of the state. The question of who, if anyone, led Eckstein to understand that the state was interested in Kastner's liquidation, however, remains unanswered.
Heruti writes in his memoirs that Kastner was not murdered in order to silence him. Maybe he knows something that Eckstein doesn't, including the answer to the question of why he murdered him. For his part, Eckstein says he was a fascist in his younger days, but that doesn't really explain his act.
At the end of the book there's an imaginary interview between Eckstein and Kastner – a somewhat childish, quite embarrassing text. One's impression is that Eckstein no longer has any interest in Kastner. His only interest is himself and his life story, but his life was one of banal mediocrity, both before and after the Kastner murder. He was a member of the Israel Scouts in Tel Aviv and he served in the Israel Defense Forces Paratroops Brigade. The poet David Avidan and the literary scholar Gabriel Moked were among his printing-press clients; he also knew the painter Moshe Bernstein.
While in prison, he befriended someone he identifies as Ulrich Schnaft, an officer of the Waffen S.S. who posed a Jewish survivor after the war, immigrated to Israel, served in the IDF, went back to Germany and then returned to Israel – this time as an Egyptian spy. Schnaft became a Lutheran priest and a friend of Israel. It's a good story, but it appears out of nowhere, leads nowhere and is hard to corroborate.
In short, that story, too, is not enough to save Eckstein's book from its blandness. Eckstein can quote Goethe and Thomas Mann, and he has insights about the meaning of human life. Now he's also taking an interest in Jesus of Nazareth. He's 81, and says he wrote the book because he's old. Not a good enough reason.
ICYMI
Ken Burns' Brilliant 'The U.S. and the Holocaust' Has Only One Problem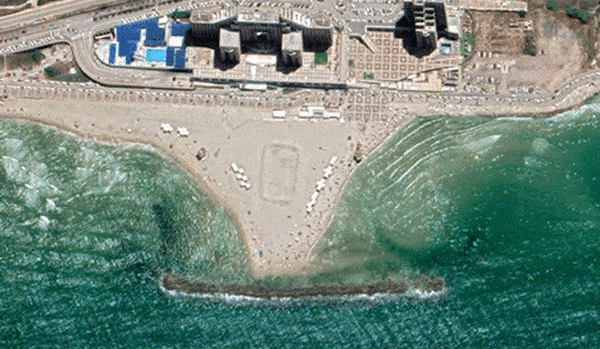 Facing Rapid Rise in Sea Levels, Israel Could Lose Large Parts of Its Coastline by 2050
As Israel Reins in Its Cyberarms Industry, an Ex-intel Officer Is Building a New Empire
How the Queen's Death Changes British Jewry's Most Distinctive Prayer
Chile Community Leaders 'Horrified' by Treatment of Israeli Envoy
Over 120 Countries, but Never Israel: Queen Elizabeth II's Unofficial Boycott