Can an Old Feminist Win Over Millennials, Asks New Novel
In Brian Morton's 'Florence Gordon,' an aging feminist encounters a new form of feminism - one in which women don't believe loyalty to the movement requires them to deny themselves ordinary pleasure and personal fulfillment.
Brian Morton's new novel imagines a feminist icon finding her place in the 21st century.
Credit: Dreamstime
Florence Gordon, by Brian Morton, Houghton Mifflin Harcourt, 308 pages, $25
Florence Gordon, who was a young hotheaded activist in the tumultuous '60s, remains a radical feminist at 75, but she describes herself now, at the end of the first decade of the 21st century, as militantly sober. "Militantly" is the operative word, for her sobriety in no way prevents her from being cantankerous, blunt and indeed, downright unkind.
Brian Morton, the author of four previous novels, including the powerfully moving and perceptive "Starting Out in the Evening," has consistently demonstrated a respect for the humanity of even his most flawed characters. If he has succeeded in this with Florence Gordon, it is only by a hair.
A feminist icon to many young women who have read her essays (about which we learn little), she is unknown to the public. Perhaps this is why Florence has deferred writing her memoir, though one senses that she's hungry to shape her own legacy before anyone else does. Even when she finally opens her laptop to get on with the work, she hesitates, thinking that she already has two strikes against her – her age and her intellect. Who, she wonders, wants to read the memoir of an old intellectual?
And perhaps there is a third strike as well. Simply for persisting in her ardent advocacy of feminism, she assumes that reviewers, males mainly, are likely to dismiss her as strident and shrill. And perhaps she is. Florence never fails to express her opinions and criticism in very forceful and irritating barbs and parries. Most people, as Brian Morton shows, including her friends and family, even those who love her, think her "a complete pain in the neck."
The success of her projected memoir may face yet another barrier – this from the world of "third-wave" feminism (1990s and forward). While not so named by Morton, third-wave feminism goes beyond the demand for statutory rights for women and equal pay for equal work, to include reproductive rights, freedom of sexual expression and orientation, and the multiple goals and perspectives of women of color and the working classes.
Florence is reminded of the strength of this movement at a conference held in small part to honor her for her lifelong contributions to feminist thought. To her surprise, she is called to task by the keynote speaker, a hot, popular young blogger who, while paying homage to Florence and the other "grandmothers" in the movement, delivers an interminable screed, saying that while the older feminists had been important and necessary, they were no longer sufficient.
In what is clearly an exaggeration in regard to most "second-wave" feminists (who struggled for formal rights and work equality), the speaker claims that the grandmothers, including Florence, were so devoted to the movement that they had denied themselves ordinary pleasure and personal fulfillment. Today, however, "women are in the boardroom asserting themselves; and women are in the bedroom enjoying themselves." The grandmothers told us, "You can't go out to party! There's work to be done." But the new generation needs pleasure. "You can't do good in the world if you don't stop and refresh yourselves. And now I turn to my sisters and say: Bitches, let's party!"
Despite her irritating style, the speaker may have a point – at least with regard to Florence. She had married (we find out almost nothing else about her personal life) mainly because she wanted a child. And she chose Saul, a husband with whom she thought her life would not be particularly confining, a man who would be "easy to leave." Saul had his dalliances, Florence did not, and they divorced when their son Daniel was 3. Florence could now look forward to a Saul-free, indeed a man-free, middle age. After all, she had no need of men. All men "could do is stand around and grunt like apes" — they could "never experience to the degree that women could the pleasures of conversation."
Reviewed by Martha Nussbaum
Florence belongs to a circle of like-minded women but doesn't seem to have a true friendship with any of them. And the older she gets, the more she wants "to be left alone to read, write, and think." But not so fast. Her new young editor has a surprise for Florence. Her most recent book of essays, which had had no real attention since its publication months earlier, is soon to be reviewed very positively by the eminent and brilliant philosopher and critic Martha Nussbaum, on the front page of The New York Times Book Review. (As with Nussbaum, Morton alludes to real names throughout: Vivian Gornick, Ellen Willis, Cynthia Ozick, et al.)
Despite referencing these and other Jewish women writers, who Florence's editor thinks "are all that stand between us and the death of the publishing industry," and despite the fact that much of Morton's story unfolds on the historically liberal and famously Jewish Upper West Side of NYC, and that all the characters are Jewish, there is virtually no hint of Jewishness in this book. Florence does visit a number of synagogues on her promotional tours (which eat up precious time she'd hoped to have for writing), but we learn nothing of the content of her talks or reactions from the audience. A reader may wonder why the novel has so little explicit Jewish content, even if only to show us why, unlike so many other Jewish social activists, Florence Gordon has no interest in things Jewish.
In any case, Florence's solitude is disrupted by her newfound celebrity and its attendant responsibilities, including the book tours. Family matters also intrude. Her ex-husband, now a thoroughly washed-up and jealous writer who has turned bitter and vicious, demands that Florence use her newly acquired fame to get him a job. At the same time, her son Daniel, a Seattle policeman (who, although unusually erudite for a cop, remains a deep disappointment to Florence), temporarily relocates to New York City with his wife Janine and their 19-year-old daughter, Emily.
Janine developed an "intellectual crush" on Florence Gordon well before she met Daniel, but her mother-in-law thinks her vacuous. Emily is intrigued by her grandmother and struggles unsuccessfully to find her lovable, but she remains refreshingly, even if naively, inquisitive about Florence's life and thought. Daniel, having been raised in a less than warm and embracing relationship, has, like his mother, learned to hide his emotions. For this, and this only, Florence allows herself a breath of respect for her son.
The blood of gay men
Florence is at her best when situations call upon her experience and skills as an activist. Morton provides an illuminating example. On the campus of New York University, Florence attends a meeting to discuss a potential protest over the presence in Washington Square Park of a bloodmobile, which by law, a holdover from the AIDS epidemic of the 1980s, cannot collect the blood of gay men. Toward the end of the meeting and facing an audience hungry for a confrontation, Florence speaks in her characteristically strong voice: "Even a glance at what the experts are saying is enough to make it clear that we need to do everything we can to take that stupid and offensive law off the books." This elicits a sea of fingers snapping in approval.
But Florence goes on. At the same time that we are "defending our sons and brothers from being stigmatized and excluded, we need to make sure we're not victimizing another group – people who can't survive without blood donations." She encourages the audience to organize and exert pressure to get the discriminatory law changed, and at the same time she prompts those who could give blood to give it. The protesters, failing to get the "complexity" of the argument, or unwilling to give up on the demonstration they had hoped to have, stop snapping their fingers and go on to blockade the bloodmobile — despite the presence of police in riot gear. Florence, sensing trouble, moves forward to protect the same people who only minutes before had disregarded what she had to say.
Although she fails (almost inevitable in a situation like this) to exercise a calming effect, the breadth of her vision and the depth of her courage impress Emily, who is overwhelmed by love and respect for her grandmother. Do we see in Emily the possibility of a new Florence, an activist who picks up the mantle but leaves behind the arrogant attacks and gratuitous gibes?
Brian Morton wisely does not answer this question. But he gives us a bit more to think about by planting a potential disaster in Daniel and Janine's marriage, and in Emily's "coming of age" experimentations with sex and drugs. These problems have little impact on Florence, who is blind to the personal troubles of others. And yet, faced with her own deteriorating health, and a new touch of admiration for Emily's growing independence — "You're not the worst granddaughter a woman could hope for" — Florence may finally be primed to embrace actual human beings rather than just the mere abstraction of "humanity." In this witty and sophisticated novel, however, Morton, no doubt intentionally, doesn't quite bring her there.
Gerald Sorin, who reviews frequently for Haaretz, is professor of American and Jewish studies at the State University of New York, New Paltz. His most recent book, "Howard Fast: Life and Literature in the Left Lane" (Indiana University Press), won a National Jewish Book Award.
Click the alert icon to follow topics:
ICYMI
Ken Burns' Brilliant 'The U.S. and the Holocaust' Has Only One Problem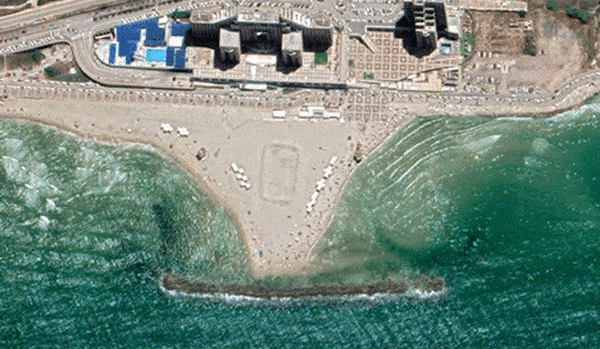 Facing Rapid Rise in Sea Levels, Israel Could Lose Large Parts of Its Coastline by 2050
As Israel Reins in Its Cyberarms Industry, an Ex-intel Officer Is Building a New Empire
How the Queen's Death Changes British Jewry's Most Distinctive Prayer
Chile Community Leaders 'Horrified' by Treatment of Israeli Envoy
Over 120 Countries, but Never Israel: Queen Elizabeth II's Unofficial Boycott