Book Review |
Struggling to Stand Up for Israel
In her timely new novel, Nora Gold depicts the difficulty of speaking up for an unpopular point of view – and the necessity of doing so.
Protestors in Ottawa, Canada, during a pro-Palestine demonstration on July 12, 2014.
Credit: AP
"Fields of Exile," by Nora Gold, Dundurn Press, 424 pages, $25 (paperback)
We are living in a time when diversity of opinion is less and less tolerated. The norm now is to expose ourselves to only one point of view: We read news from websites whose philosophies we share, and click onto sites that will tailor what we see based on what we have liked in the past and what others reported enjoying.
This seems like a recipe for further and further withdrawal from exposure to voices we don't agree with, particularly for those in the generation for which this has always been the norm.
Nora Gold has written a novel set at a school of social work in Canada during the height of the second intifada in Israel, in 2002-2003, where a pro-Israel point of view – even that of an avowed leftist and peace activist who otherwise shares the liberal views of her peers – cannot find a place.
Gold chronicles a year in the life of Judith Gallanter, who has chosen voluntarily to "exile" herself from her adoptive home in Israel, where she has lived for the past decade, due to the illness and subsequent death of her father.
On his deathbed, he extracted a promise from Judith to pursue an advanced degree in social work, so that she would have a way to support herself.
At first, Judith enjoys the "wonderfully bearable lightness of being" in her birthplace, where no one, she thinks, "ever has to lay themselves on the line for anything. They can if they want, they can voluntarily engage with issues if they choose to. But people here can take for granted their existential survival. They just live their individual lives and enjoy them as much as possible." Judith's journey over the year, at least initially, is precisely this one, moving from identifying as an Israeli citizen concerned with existential survival, to one of a person enjoying her individual life.
But many of her fellow students and professors, it turns out, are deeply engaged with the Israeli-Palestinian conflict, sympathizing exclusively with the Palestinian underdogs, with no room for alternate or nuanced positions.
So charged is the atmosphere on campus that Israel supporters, like Judith, are afraid to speak up. One needn't be the Anti-Defamation League's Abe Foxman to see that the anti-Israel rhetoric seen and heard reflects many well-known anti-Semitic tropes.
Her classmates in "Introduction to Social Justice," for example, pinpoint Israel/Palestine as the first place that comes to mind when asked "How do the same oppressions and social injustices that we've been talking about manifest themselves outside of Canada?"
The professor does not contradict the propaganda the students spew, and nor does Judith herself in this particular scene.
And herein lies one of the frustrations with the protagonist, at least for this reader. It is difficult to have much sympathy for a character who claims to have such strong beliefs and ideals, yet who in all important ways is exceedingly passive. From not speaking up in class, to not realizing that a committee she belongs to is inviting a speaker who is extremely pro-Palestinian, and likely to incite a group to violence, Judith never takes action and seems unable to.
Judith's passivity manifests itself in her personal life, too. She keeps silent when she loses the research scholarship she was in line for when the professor sponsoring her turns against her, after that professor's husband makes a drunk, unrequited, pass at Judith during a Christmas party.
She even allows herself to spend the winter freezing away in her late father's house because she doesn't have the money to pay the heating bill.
Throughout the novel, the character complains about her "enforced" exile, which is, of course, only self-enforced. Nothing is stopping Judith from selling the house and returning to what she considers her real home in Israel and pursuing her degree there. Judith's refusal to think about the kinds of ways she could make change – ironic for a student of social work – belies her self-professed independence during the 10 years she was living on her own in Jerusalem.
'Too bourgeois and right-wing'
When Judith finally decides to see what other universities in Canada are doing about anti-Semitism, she reads an article that refers to "anti-Zionism (or anti-Israelism) as the central hallmark of the new anti-Semitism." Nonetheless, Judith never chooses to get involved with any kind of larger effort to stem her difficulties in her classes. Why?
"She has always felt, even in high school, alienated from the mainstream Jewish community. It was too straight for her. Too conservative and conventional, too bourgeois and right-wing. The lay leadership of the Jewish community seemed always dominated by rich businessmen and lawyers, not unlike Bobby [her tax-lawyer boyfriend]: men in suits making sexist jokes about Jewish mothers and Jewish American Princesses, and occasionally, too, racist jokes about 'shvartzes' and other ethnic groups."
Judith is a character who can't see much beyond her own point of view, which she also is unable to convey to others. Even though the larger Jewish community, mainstream as it may be, could assist her in fighting the systemic anti-Semitism she experiences, she never involves herself with them. Only toward the end of the novel does Judith begin to do successful fund-raising for a pro-Israel peace group in Canada, "Friends of Peace."
Oddly, in a school of social work, the main character only photocopies and reads her assignments and writes papers, without undertaking any kind of practicum. At least in U.S. schools of social work, class work is always augmented by field assignments.
Gold's protagonist, however, remains squarely in her own head, never dealing with clients or social-work issues, or even mobilizing other Jews in the school or outside to protest or change the hostile climate or to bring in a pro-Israel speaker to counter a pro-Palestinian one and explain to other students the real human costs of Palestinian violence against exclusively civilian targets in those years during the second intifada.
The only advice her boyfriend Bobby has to offer her is to finish her degree and get away from the school.
Gold is a founder of the online magazine Jewish Fiction.net, which since its inauguration in 2010 has published 13 issues, all of which have contained a potent mix of stories from around the globe. Many of the stories are translated from other languages, "showcasing" the vast array of possibilities available in modern Jewish writing.
Many Israeli writers, including Shimon Adaf, Sami Berdugo and Yirmi Pinkus, for example, who might not otherwise be known in English when their work first appears, are published in each issue. (Full disclosure: I have never met Gold, but a story of mine appeared in the first issue.)
The Toronto-based Gold writes on the website, "As a Zionist, I am also committed to trying to build a bridge, and a dialogue, between Jewish writers in Israel and the Diaspora."
I think this is what she has tried to do in "Fields of Exile," too, by presenting a character with roots in both Israel and Canada, and showing her coping with studying alongside those who disagree with her. Unfortunately, her main character is too involved with herself and her ideals to be able to build much of a bridge to anyone, whether they are her fellow students and teachers, or even the boyfriend she won't take seriously unless he agrees to live in Israel with her. Judith's passivity at times strains credulity.
It is unfortunate that a novel whose subject has tremendous potential is not able to be the same kind of bridge from the Diaspora to Israel as the wonderful online magazine Gold founded. The protagonist never attempts to reach out to others and understand them, but remains focused on her own life and suffering. It is fitting, somehow, that in the climactic scene, one that changes her life, Judith does not anticipate what might happen when one enters a mob of hostile people.
Still, "Fields of Exile," even if less than successful as a novel, has something to offer by way of waking readers up to the nature of the anti-Israel sentiment that exists on many North American campuses. It is not the sympathy for the Palestinians that it is the problem, it is the unwillingness of so many pro-Palestinian partisans (and pro-Israel activists too) to tolerate opposing voices, let alone engage in dialogue with them.
Beth Kissileff is a writer, and editor of the forthcoming anthology "Reading Genesis" (Continuum Books, 2015).
Click the alert icon to follow topics:
ICYMI
Ken Burns' Brilliant 'The U.S. and the Holocaust' Has Only One Problem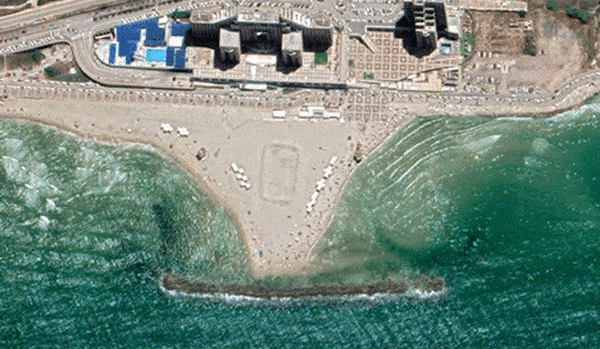 Facing Rapid Rise in Sea Levels, Israel Could Lose Large Parts of Its Coastline by 2050
As Israel Reins in Its Cyberarms Industry, an Ex-intel Officer Is Building a New Empire
How the Queen's Death Changes British Jewry's Most Distinctive Prayer
Chile Community Leaders 'Horrified' by Treatment of Israeli Envoy
Over 120 Countries, but Never Israel: Queen Elizabeth II's Unofficial Boycott