Lucian Freud on the Couch: New Book Probes the Myth
Can one engage with the painter without being swayed by the reputation of the personality?
In this file photo of Oct. 27, 2010 Sotheby's employee Chloe Stead holds 'Self Portrait with a Black Eye' by Lucian Freud at Sotheby's auction house, London.
Credit: AP
"Lucian Freud: Eyes Wide Open," by Phoebe Hoban, New Harvest Books, 192 pages, $13.62
What is one to make of Lucian Freud? Most art critics would still agree with Robert Hughes' assessment of him as "the greatest living realist painter" (this was in the 1980s: Freud died, at the age of 88, in 2011). But there was also the fascination, often prurient, with Freud the personality: the inveterate gambler, the misanthrope, the appetite for feuding and fornication.
It is difficult, I believe, to remain unmoved by the grandeur of Freud's portraiture, the epic canvases revealing a meticulous – even obsessive – attention to detail and nuance. But is it possible to engage with Freud the painter without being swayed by the reputation of Freud the personality?
"Lucian Freud, Eyes Wide Open," a brief and at times illuminating monograph by the American journalist Phoebe Hoban, goes some way toward answering this question. Hoban takes the context of the interpersonal, offering a consideration of Freud's relationships with his family, his friends and his lovers as expressed on the canvas. It is correct that Freud's reputation could for some occlude close consideration of his work. But, as Hoban points out, Freud walked a singular artistic path for many years, thanks to a stubborn insistence on the primacy of characterization in his work. (Kenneth Clark, a director of London's National Gallery and an early admirer, wrote to Freud in 1963, accusing him of deliberately suppressing everything that had once made his work admirable.)
Hoban presents the artist's life's work as largely a war of attrition, a war he won through persistence and sheer bloody-mindedness, no mean qualities in the capricious and fad-driven art world. And these qualities manifested themselves in his private life, too, in relationships mediated by his single-minded obsession with the canvas.
"My object in painting pictures is to try and move the senses by giving an intensification of reality," Freud once said. "Whether this can be achieved depends on how intensely the painter understands and feels for the person, or the object of his choice… the painter makes real to others the innermost feelings about all he cares for."
It sounds a bit trite, but the intimate truth about Freud – and whether this was anyone else's business but his own is another matter – was hiding pretty much in plain sight. The trick lies in knowing how to look; and when Hoban stays with the facts, she is a confident and shrewd guide.
'Someone to be hunted down'
Freud was born in Berlin in 1922, the middle son of Ernst and Lucie. His architect-father was the youngest son of Sigmund, the founding father of psychoanalysis; his mother the daughter of a successful corn merchant. Hoban suggests that the Freuds were not particularly self-consciously Jewish: Lucian's middle name, Michael, referred to the archangel, as did the middle names of his brothers. He would describe his early childhood in Berlin as conventional. "Then, around 1929, I became aware of being a Jew. Suddenly one was an outsider, someone to be hunted down. I rebelled of course, and became resentful."
Hoban, perhaps surprisingly, does not follow this early sense of apartness very far, which is a shame. Freud, for his part, seems to have retained an ambivalence about his origins – or at least about the fact that they were foisted upon him – both then and later in life. "Being Jewish, I never think about it," he told Leigh Bowery – one of his more famous sitters – many years later. "Yet it's a part of me."
Whether Freud thought of himself as Jewish then or not is perhaps a moot point, since the Nazis were going to do this for him in any case. The family moved to London in 1933 and Freud – who spoke no English at the time – had a fairly torrid time in school. This was much of his own doing, however. He was asked to leave one boarding school after baring his bottom in the street for a bet, and at another spent much more time in the school's stables than in classes. But after an unsettled period, Freud was taken under the wing of Cedric Morris, who ran an art school in Essex. Freud, apparently, burned the school down by accident, but before this picked up important tips on theory and technique from his mentor that served him well.
"[Morris] worked in a very odd way," Hoban quotes Freud. "Used to start at the top and then go down, like a tapestry maker, from top to bottom as if he was unrolling something that was actually there."
Later, Freud would employ an approximation of the same method, applying himself thoroughly to one section of a canvas before moving on to another. After a brief stint in the Merchant Navy during World War II, Freud set himself up in a studio in the (then) insalubrious Paddington neighborhood of London, and began to find his way as an artist.
I suppose it's pointless to expect a book about Sigmund Freud's grandson not to contain some psychoanalysis by proxy. To Hoban's credit, she does limit herself to gentle speculation rather than attempting dramatic exposition. Take his mother Lucie, for example. According to the art historian John Richardson, Freud's notorious claim that he started off with no talent was a deliberate riposte aimed at his mother. Hoban reports that Lucie once bought out the entirety of a small show that Freud put on as a teenager.
"It traumatised him – that his mother had bought out everything," she quotes Lady Caroline Blackwood – Freud's second wife – as observing. "She didn't give anyone any time to buy them, she just zoomed in. It's an aggression, isn't it?"
Freud, for his part, described his mother as "insistently maternal"; it could be, although Hoban doesn't make much of this, that he was at the least discomfited by her dominant female persona. What she does point out, though, is that Freud became a much more attentive son in the early 1970s, after Lucie tried to kill herself in the wake of Ernst's death. It might be that Freud finally felt he could take the stronger role in the relationship. He painted her repeatedly over the period, with Lucie sitting for him for more than 4,000 hours. Once, during a casual conversation, she remarked to Freud colloquially that she wasn't "in the picture," meaning that she didn't understand what he meant. He replied, "You're in all the pictures."
Priapic instincts
Where Hoban might have legitimately made something from the available material, but doesn't, is in Freud's notorious relationship with women. He was married twice, and had innumerable sexual liaisons throughout his life. He didn't use contraception and – according to Hoban – refused to allow his partners to do so either. He had, according to informed estimates, 14 children: two from his first marriage, the others from assorted mistresses. He referred to himself, in jest one assumes, as "one of the great absent fathers of the age." His contact with his children during their childhood was at best sporadic, the conventions of parenthood swept aside by unrepentant self-mindedness.
While Hoban retains a respectful authorial distance from Freud's priapic instincts and parental strategies, I think there are two good reasons to explore this in closer detail.
The first is considering how it fits into the mythology of Freud that forms a part of his artistic legacy. Freud was frequently cast as a recluse, as someone who rarely gave interviews or talked about his work. Given its reliance on secondary sources, Hoban's book goes some way toward dispelling this myth. Freud, it seems, was happy to talk about his work so far as he trusted his interlocutor to be artistically literate and fair. Hoban's book pulls together an interesting and informed assessment of Freud by actually going to the trouble of finding out what he himself had to say about his work. Up to a point, the myth of privacy was a red herring, garnished with the salacious detail of his private life.
The second reason why Freud's relationship with women is important is that, simply put, they are actually a part of his artistic legacy. The visual chronology of portraits like "Woman with a Daffodil" (1945), of Lorna Wishart, an early love, to "Girl In a Dark Jacket" (1947) and "Girl With a White Dog" (1950) – both of his first wife, Kitty Garman, also Wishart's niece – through "Girl In Bed" (1952) and "Hotel Bedroom" (1954) (of Caroline Blackwood, his second wife) is revealing.
Hoban does an excellent job in tracing Freud's evolution as an artist through his paintings. His maturity as a portraitist, she notes, coincides with his tempestuous second – and last – marriage to Blackwood, the Guinness heir. By all accounts, he was cut up quite badly when she left him, in 1959; during this period, his paintings took on the deeper, visceral quality that remained with him for the rest of his career.
"Although I'm not very introspective, I think that all this had an emotional basis," he said about this period. "It was to do with questioning myself as a result of the way my life was going… I didn't want my work to lean on anyone in particular. I wanted it to lean on me."
From "Eyes Wide Open," one gets the sense that Freud's unconventionality in his personal life afforded him the liberty to do unconventional things on the canvas. Living and painting weren't distinct and separate activities; there was a flow of information and ideas and emotions between the two.
Freud painted most of his daughters – and his sons, although fewer people seem exercised by this – in the nude, from the late 1960s onward. Esther Freud was one of the first, and she explains it in lucidly simple terms: "You have a choice, and not all his children have made it, from very young, that you can get the good bit if you want to accept what he's like, or you cannot get it by being angry for him not being like someone else's father."
Getting Lucian Freud's "good bit" did mean, for her, posing for her father. But as she describes it, it was a rewarding and fulfilling experience. Isobel Boyt, another daughter, says that "posing was a way of being in a relationship with Dad." And Annie Freud, a third daughter: Posing for a nude portrait was "deepening the transaction."
Hoban digresses briefly, genteelly, into speculating about whether Freud might have been homosexual (well, in his case, bisexual, quite obviously) or autistic. She doesn't make much of either line of inquiry, but does make the useful point that for Freud, his canvases were his way of negotiating relationships.
Hoban, at the very beginning of the book, remarks that it would be almost impossible to write about Lucian Freud without drawing a parallel between his grandfather's psychoanalytical sessions and Freud's repeated sessions with his sitters. (One painting, from a few years before his death, required 2400 hours of sitting over 16 months. Every day of those 16 months, except five.) Initially, I thought that perhaps Hoban was stretching a metaphor a bit too far. But by the end of her book, it feels rather apt. Painting was a very public way for Lucian Freud to make sense of his world.
Akin Ajayi is a freelance writer and editor, based in Tel Aviv.
SUBSCRIBERS JOIN THE CONVERSATION FASTER
Automatic approval of subscriber comments.

NOW: 40% OFF
ICYMI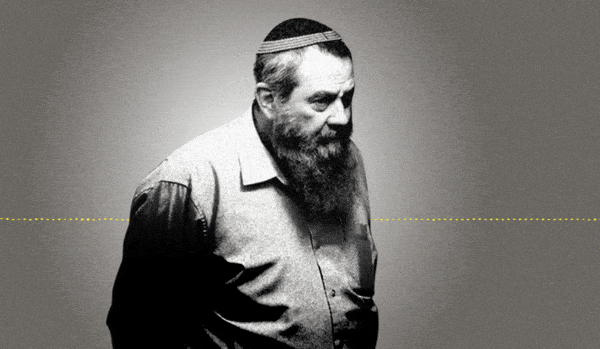 Jewish Law Above All: Recordings Reveal Far-right MK's Plan to Turn Israel Into Theocracy
Why I'm Turning My Back on My Jewish Identity
Down and Out: Why These New Immigrants Ended Up Leaving Israel
The Reality Behind 'The White Lotus' Sex Work Fantasy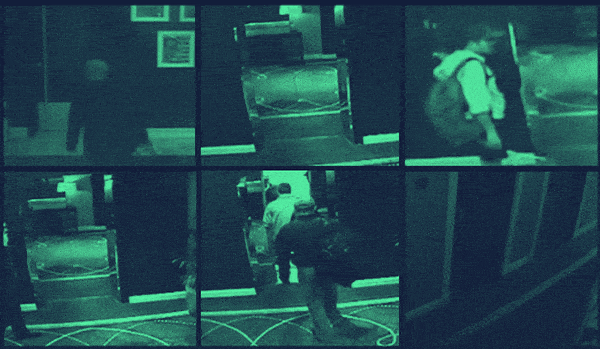 This 'Dystopian' Cyber Firm Could Have Saved Mossad Assassins From Exposure
Comeback Kid: How Netanyahu Took Back Power After 18 Months in Exile