Misfits on the Mountain
Ruchama King Feuerman has written an action-filled novel that centers on the Temple Mount, but it's not about a potential World War III or the End of Days. Rather it's about the power of love and kindness to transcend human weakness.
In the Courtyard of the Kabbalist, by Ruchama King Feuerman
NYRB Lit (e-book), 208 pages, $10
In her first book, the acclaimed "Seven Blessings" (2003), Ruchama King Feuerman transported us into the cloistered world of Orthodox matchmakers and unhappy singles, all stewing together like a cholent in Jerusalem's backwaters. Initially, her new book appears likewise to be set in a narrow Jewish Jerusalem world, as we follow Isaac Markowitz, a psychologically scarred New York haberdasher in his 40s, recently arrived in Israel to start life afresh after the death of his mother. We watch as he takes up a new position as the right-hand man for an Israeli kabbalist, Rabbi Yehudah, and his wife, Shaindel Bracha, and strives to keep order in the courtyard of the title, located among streets with prophetic names, and prevent its motley assortment of petitioners from getting out of hand.
Quickly it becomes apparent, though, that we are to be transported further afield than in the previous book, for we are introduced to Mustafa, an Arab with a deformed neck who works as a garbage collector on the Temple Mount, no less. By dint of his menial job and marginalized status in his society, Mustafa is constantly observing others (and, indeed, with his crooked neck he can hardly do otherwise); while to them he is invisible.
In dreaming up this surprising protagonist, whose language and thinking differ so vastly from those of the "yahudi" who visit the Noble Sanctuary (as the site is known to Mustafa and all Muslims) - the population that one might imagine would have been the American Jewish author's more natural subject - Feuerman demonstrates no small amount of moxie. She provides us with a rather unusual fictional twist on the hackneyed subject of Arab-Jewish relations in the complex reality of Jerusalem. NYRB Lit, the new e-book publishing arm of the New York Review of Books, evidently believes that Feuerman has something worthwhile to say on the subject, for it picked it as one of its 10 titles for 2013 publication.
Let it be clear: Feuerman's primary intention is not to encompass large political issues, but rather to present the worlds of two small individuals living on opposite sides of the divide. As such, the book moves back and forth between Mustafa's point of view and that of Isaac, a man who is riddled with both eczema and existential doubts. When, one day, these two misfits first meet, the course of their respective fates is altered forever. Mustafa finds himself deeply touched by Isaac's remark: "You clean the mountain. This is a great deed. You are keeping our holy mountain clean and wonderful… like the kohein [Temple priest]…"
As we all know, no good deed goes unpunished, and this small gesture of kindness will eventually lead Isaac – and Mustafa – into a whole mess of trouble, involving professors, police commanders, a flame-haired religious girl on a motorcycle, a shady reporter and a gang of rowdy prisoners in search of a route to true repentance.
'This sweet little pomegranate'
When Mustafa discovers some archaeological artifacts in the rubble of the Waqf's Temple Mount construction, he decides to save them from oblivion. (This actually happened in real life, and is still happening, though replace Jewish archaeologists for a crook-necked Muslim custodian.) Mustafa presents Isaac with one of these, an ancient clay pomegranate, but it ends up being confiscated by police commander Itai Shani, who is fearful of the international repercussions if the delicate balance of power at this holiest of sites is disturbed. Playing on the dual meaning of the Hebrew word rimon, Shani says, "his sweet little pomegranate could cause a big bomb in the Middle East." Isaac falls under suspicion of trying nonetheless to publicize the find, yet, even through a nasty and protracted spell of imprisonment, he successfully protects Mustafa's anonymity. Isaac's romantic interest, Tamar, the motor-biking redhead, also does her part, and together they show an admirable compassion for the little custodian that speaks of human loyalty and care, beyond race and religion.
By the end, the book's plot has accelerated into a fever, until we finally ram full speed into its dramatic denouement -- tragicomic, abrupt and shocking as it is, leaving us with loose ends still untied and our jaws hanging loose.
In "Seven Blessings," the prose, though always insightful, was of a lyrical mien, gently transporting the reader, with a minimum of rocking and swaying, through the intimate flaws and desires of matchmakers and singles in Jerusalem, the tensions they experience, and the unexpected turns of destiny that fool them all. Here, however, the writing is punchy and often gritty, compassionate without being sentimental. Writers often imbue Jerusalem with a mystical, mysterious aura, which at times borders on the cloying. Feuerman's eye, in contrast, tends here toward the earthy and does not shy away from the less aesthetic sides of life. The reader must be prepared to encounter flatulence, skin conditions, mouse turds, burps and all the vagaries of human nature. Mustafa's and Isaac's flaws are ever-present, without whitewashing or rosy colors; and this staunch realism is preserved even – or especially – in the face of such obviously romantic elements as the Temple Mount and kabbalists.
The only dreamy romanticism lies in Mustafa's imagination. The idea of being kohen-like has taken hold of him, and he begins to try to act the way he imagines a priest would, and to hungrily watch the priestly blessing at the Western Wall, peering from his perch above. We feel profound pity for Mustafa, rejected by his mother, overlooked for promotion and mistreated by his boss, Sheikh Tawil, and lacking any real friends. It is within the breast of this unfortunate that we find, beyond his outbursts of knee-jerk nationalism and religious dogma, one of the true gems of the book: a living human heart that is drawn to the American Jew against common sense and beyond reason. With such a heart, he cannot live a mindless and numbed life, which in his circumstances might have been a blessing. And so we pity him all the more.
'Was he ever free?'
Isaac, on the other hand, judgmental, insecure, dull-spirited and constantly itching, is rather less likable; though, truthfully, he too has not had an easy ride. While the Mustafa narrative flows smoothly and delightfully, the Isaac story gains and loses momentum. At times we are totally engaged, at others we do not much care what end he meets. (Perhaps because he does not care sufficiently for himself?) His most noble and compassionate voice appears primarily in his meetings with Mustafa; the rest of the time his character is plodding and non-committal. As much as Mustafa engages his heart and its desires, so Isaac avoids his. "Was he ever free? He always managed to find one prison or another, didn't he? Never free to take, to claim what could be his. As if to take, was to take away from others."
Isaac takes action only when forced to, rising reluctantly to the occasion when a bunch of tattooed prisoners decide to crown him their rabbi. He expects to be completely swept away when it comes to love, and absent that, finds himself at a loss – and so we, the poor readers, must wince our way through the scenes where he almost fouls up the best thing that has ever happened to him: the entry of the young, wild and beautiful Tamar into his life. She is clearly, and inexplicably, ready to love this damaged man far more than we. It is only toward the end that we finally warm up to him, as he transforms into an active agent within his life. Having chosen to bring such a character into the foreground, perhaps the author could have done a little more to elicit our sympathies rather than our irritation, especially as she does such a good job with Mustafa.
As for the old kabbalist and his wife, they are constantly surprising us by overturning any stereotypes we might hold about Jewish mystics and their spouses (if, indeed, such preconceptions exist). Take the Rebbe's statement, delivered with a wink and grin: "You know who miracles happen to? Pragmatists, realists. Come up with a business plan. An idea. Lay the groundwork. Then come and I'll be happy to give you a blessing for success." The rebbetzin, for her part, has a little secret that Isaac only discovers later in the book.
Feuerman has a talent for striking images and innovative language that, unlike in some writing, does not obstruct the reading but rather does what it should – add literary pleasure. For example, as the old kabbalist is rushed to the hospital, the rebbetzin runs after him, holding tightly to the one black-stockinged foot flopping out of his stretcher, an image more poignant than an entire page of dialogue. Feuerman's turns of phrase are often amusing – "The old oven let out a creak. The refrigerator groaned its own nigun" (melody) – and she exhibits comic writing when describing the repulsive characters who frequent the courtyard. In one laugh-out-loud moment, a single woman with malodorous breath arrives seeking a segulah (magic charm) for marriage. When Isaac hands her not only a list of psalms to say but also a toothbrush, she is taken aback, inquiring: "What's this?" He answers straight-faced: "It's a special segulah toothbrush" and sends her on her way.
Like "Seven Blessings," in which the single female protagonist ends up marrying a man who suffers from a violent tic, "In the Courtyard of the Kabbalist" is ultimately a story of love transcending deformity, both inner and outer. It is a book that speaks of seeing beyond appearances: beyond large entities such as the Arab or Jewish collectives to the individual standing before us; beyond disability and dysfunction to uniqueness and value as a human. As the Rebbe remarks about Mustafa: "There is – how can I say? – something extraordinary about him. The way he spends time sifting among the rocks, finding things, these broken vessels, relics of holiness…" If the reader can similarly look past the less appealing aspects of this book – in particular, Isaac's constipated self – there is a good chance that an extraordinary, delicate and memorable treasure will emerge.
Yael Unterman is the author of "Nehama Leibowitz: Teacher and Bible Scholar" (Urim) and "The Hidden of Things: Twelve Stories of Love and Longing," due for release shortly from Yotzeret Publishing.
Click the alert icon to follow topics:
SUBSCRIBERS JOIN THE CONVERSATION FASTER
Automatic approval of subscriber comments.

NOW: 40% OFF
ICYMI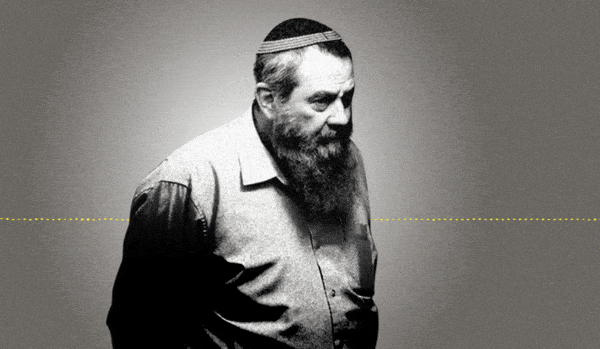 Jewish Law Above All: Recordings Reveal Far-right MK's Plan to Turn Israel Into Theocracy
Why I'm Turning My Back on My Jewish Identity
Down and Out: Why These New Immigrants Ended Up Leaving Israel
The Reality Behind 'The White Lotus' Sex Work Fantasy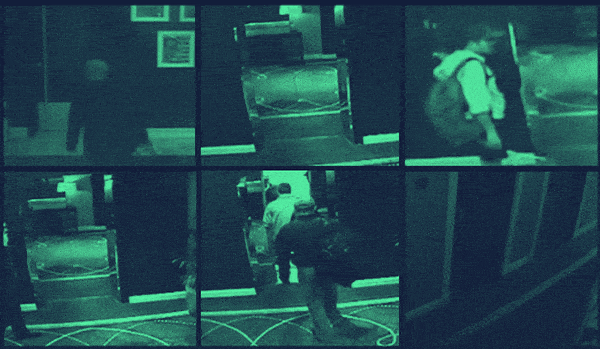 This 'Dystopian' Cyber Firm Could Have Saved Mossad Assassins From Exposure
Comeback Kid: How Netanyahu Took Back Power After 18 Months in Exile