Howard Jacobson and the Escape From Jewish Destiny
Now that his Booker Prize win has made him a best-selling author in the U.S., Howard Jacobson's publisher is bringing out his older titles there. First to appear: 'The Mighty Walzer,' about the coming-of-age of a typically self-denying Mancunian Jew.
The Mighty Walzer by Howard Jacobson. Bloomsbury, 388 pages, $16 (Paperback). U.K.: Vintage, 400 pages, £9
The Finkler Question, by Howard Jacobson
Bloomsbury, 307 pages, $15 (Paperback)
Howard Jacobson, a writer who has been well-known in his native England for nearly three decades, has enjoyed a growing international reputation since winning the Man Booker prize last fall for his latest novel, "The Finkler Question." In the wake of "Finkler"'s success, an earlier Jacobson novel, "The Mighty Walzer," from 1999, has now been published in the United States for the first time. (Bloomsbury has also just released his 1998 "No More Mr. Nice Guy" in the U.S.)
Written largely in the Mancunian jargon of its setting and punctuated by emphatic Yiddish slang and sentiment, it is not hard to understand why the book had not previously been released to the American market. For the uninitiated, many passages, sentences and words have to be read more than once. Yet, that very quality is the novel's greatest strength.
There is little plot development and action in "The Mighty Walzer," but the tale of Oliver Walzer's journey from early adolescence to late adulthood is narrated in a conversational style that is so authentic and engaging that the lack of narrative intrigue is irrelevant. Oliver's first-person account of his life rings true with the cadence, tone and descriptive powers of a compelling, if not necessarily likable, character.
The novel begins in the late 1950s, when Oliver is a shy, pre-adolescent trying to make sense of his lower middle-class Jewish family a family that is, paradoxically, voluble and retiring, close-knit and disconnected and its array of psychologically uneven relatives, Jewish friends and acquaintances. In explaining the Walzer family's disparate character, Oliver notes: "Grandiosity was in the family .... On my father's side." In contrast, his mother's side "went in for reserve." It is a constellation of opposites that confounds him throughout his life, though he remains ever attuned to the fragility and woes of his family and friends. He comprehends how hard it is to be his father, a man with a bombastic
nature who is limited by his trying economic circumstances.
How can a man like Joel Walzer be the kind of husband and father that his family expects, Oliver asks, "when his head's full of plans. And big disappointments." He is likewise sensitive to his mother's timorous sisters, whom his father christens the Shrinking Violets. "Let a moth come in through an open window on a summer's night and beat its wings in a lampshade, and their lives hung in doubt before them. A thread finer than cobweb attached them to life."
Oliver's friends are also considered with delicacy. He is sympathetic to Aishky Mistofsky's nervous constitution, revels in Twink Starr's opera fetish and admires Sheeny Waxman as an accomplished sexual predator.
Pornographic photos
Despite the deep feeling evident in Oliver's narrative, he is not always an endearing character. For instance, his teenage habit of masturbating to pornographic photos with his living and dead female relatives' faces glued to them is not an attractive quality. Moreover, in a post-Portnoy world, it is not original enough to be interesting as a gag or a Freudian fantasy.
Jacobson is known as a master of the comic novel, but his comedic impulse is often tinged with this kind of sophomoric verve and pubescent boys' humor. Thus, Oliver's lifelong philandering and autoerotic predilections are not so much entertaining as puerile. His pursuit of unlikely women, such as the girls he woos to the back of his ice-cream truck, or Rose, the middle-aged owner of one of Cambridge's laundromats, does not come across as a ribald exploration of the psyche expressed as sexual conquest, but the immaturity and self-absorbed quest of a narcissistic young man obsessed with his emotional and intellectual angst. Even worse is Oliver's knowing exploitation of Sabine Weinberger, a Jewish girl he seduces, later marries out of indifference and eventually abandons and "not because she was a mother, although mother is a serious charge to lay against any woman," Oliver insists. "No, what I couldn't hack was that she was unserer. What was I doing with one of ours, one of us?" he wonders. In other words, Oliver walks away from his wife and family because they are too familiar, using the Yiddish to emphasize how much they are 'one of us'. They offer no exotic mystery, no otherness.
Against this backdrop of self-discovery is Oliver's career as a ping-pong champion. Jacobson was an accomplished table-tennis player in his youth and writes about the game knowingly. However, Oliver is aware that his success in such a low-profile sport is slightly tragic. Ping-pong is something that once helped liberate him from his introverted self and precipitated his admission to Cambridge, but offered no grandeur. By the time he is solidly middle-aged it still elicits in him a rush of excitement, though he cannot help but lament the smallness of the game and the absurdity of having been an exceptional talent in a sport that is valued by so few.
While still a student, Oliver comes to terms with the fact that table-tennis will never provide him with the "grandiosity" that he, like his father, craves. In contrast, his Jewish ghosts haunt him into old age. Oliver's youth in Manchester is couched in a culture of us and them, where local Jews know they are seen as outsiders, suspect, relegated to a different order in the hierarchy of the Empire's subjects. In high school, Oliver's stellar achievements in ping-pong are repeatedly overlooked by his headmaster, a slight he interprets as outright anti-Semitism. When his classmates are lauded for their more modest successes, he thinks to himself: "What's your problem Mr. Horsfield isn't the game at which I excel shaygets enough for you? ... Is it too much to bear, you yiddenfeit, you anti-Semitic piece of crap, that we should be good at a game and win scholarships to Oxford and Cambridge?"
Baruch and Channa
Later, however, it is Oliver whose attitude toward Jews is marked by antipathy. When his two children, Marvin and Charlotte, embrace religion and reinvent themselves as Baruch and Channa, Oliver is appalled. He views their turn to Orthodox Judaism in adulthood as a descent into the "black well of messianic Hasidism." Summing up his reaction to his children's lives, Oliver offers the pithy observation, "COULD DO BETTER," but fails to explain how.
At the end of the book, Oliver is recognized by an old girlfriend, Lorna Peachley, whom he once considered a quintessential Gentile. Through the encounter it becomes clear that all Oliver has ever wanted is the acknowledgement of non-Jews. He feels validated that, 40 years after their youthful dalliance, Lorna retains a memory of him. Her recollection is the ultimate form of legitimacy. Thus, it seems that though Oliver cannot abide Jewish piety, the achievement that gives his own life meaning, the escape from Jewish destiny, is little more than a response to Jewish insecurity and a justification for an unsettled life devoid of commitments and loyalties.
In contrast to "The Mighty Walzer," the language and cultural references in "The Finkler Question" are easily accessible to readers on both sides of the Atlantic. The narrative style is not loaded with local idioms and expressions, and the rare Yiddishisms, such as shvontz, slang for penis, are explained. Nevertheless, Jacobson is an unmistakably British storyteller and has been lauded as the English doyen of the Jewish comic novel. "Finkler," however, is more ironic than funny; it has dark humor and droll set-pieces, but little hilarity. Its central theme, the growing undercurrent of anti-Jewish feeling in England, is a serious matter that Jacobson treats with gravity.
Chameleon-like man
While Oliver Walzer finds Jews too familiar and accessible, the non-Jewish hero of "Finkler," Julian Treslove, find them fascinatingly enigmatic. A chameleon-like man who is so indistinct he earns a living as a celebrity character-double for parties and corporate events, his impressions of Jews are well-defined, stereotypically trite and often based on classic anti-Semitic caricature. Not only does he accept the age-old canard that Jews are weak-bodied, afflicted by "physical disadvantages," as a young man he thinks of all Jews as "Finklers" because of his friend Sam Finkler. He reasons that the visceral essence of the Jew was encapsulated by Sam's tall, lumbering physique and propensity to spit while articulating his iron-clad views on the world. He also buys into the notion that Jews are parsimonious, a fact he extrapolates from the 30 years of meeting his friend for tea, when Finkler had never "poured the tea or paid for it." Furthermore, he is convinced that Jews are aggressively ambitious, born with "a sort of obliviousness to failure, a grandstanding cheek ... If you were a Finkler you just found it in your genes, along with other Finkler attributes it was not polite to talk about."
At the same time, the novel focuses on the reality of Jewish life in 21st-century England, where anti-Semitism is more than just polite chauvinism, and violence against Jews is no rare anomaly. Treslove is horrified to discover that in "England his England" a 12-year-old girl was chased home by a gaggle of her peers yelling "Death to Jews." However, the narrative stresses that more prevalent is the way in which English Jews have increasingly becoming unwitting targets of the local anti-Israel wrath. When a young London man is stabbed in the face and blinded by an Algerian, shouting "God is great" in Arabic, and "Death to all Jews," the victim's grandmother wonders how people, specifically a respected filmmaker, could justify such actions with surreal moral equations. "Is he saying ... that Gaza vindicates in advance whatever crimes are committed in its name? Can no wickedness now be done to any Jew of any age living anywhere that doesn't have Gaza as its reasoning?"
Brave move
The question is prescient and invokes the shadow of the Holocaust and the notion that Jews are somehow culpable for their own misfortune. Tackling these issues in a novel is a brave move for a contemporary author. In interviews, Jacobson has said that despite his sympathy for the Palestinians, he does not need to know anything about Israel to understand that there is something false about contemporary anti-Zionist rhetoric. No place could be that vile, he argues; no people could be so lost to humanity. Moreover, he rejects the claim that Zionism is unadulterated colonialism. Nevertheless, outing British anti-Semitism as more than an innocuous fringe phenomenon is not fashionable; nor is exonerating Diaspora Jews for Israel's policies, though the novel does just that.
None of the characters in "The Finkler Question" is charged with the anger and all-encompassing self-absorption that define Oliver Walzer. Treslove, who suspects that he is, in fact, a Jew, after a bizarre and traumatic mugging, is not so much narcissistic as pathetic. He is deliberately drawn as a romantic fool and immature dreamer, who believes that only by becoming a Jew can he morph into a complex, vivacious human creation. However, his expectations are misconceived. He finds no greater solace in assuming the role of the Jew than he does in his professional life as a stand-in for famous people who build careers playing fictitious characters.
Jacobson has said that rather than being remembered as the English Philip Roth, to whom he is frequently compared, he would prefer to make his mark as the Jewish Jane Austen, the quintessential writer of the novel of manners. In reading Jacobson, the relatively prim Austen does not spring to mind. However, the effort to portray a society with all its idiosyncrasies and nuances, particularly in "The Mighty Walzer," is apparent. Nevertheless, Jacobson may well have to resign himself to the Roth comparisons because his characters are far more reminiscent of Nathan Zuckerman than Elizabeth Bennet or Emma Woodhouse.
Moreover, his novels' focus on narcissistic cynicism and anti-Semitism are inconceivable in Austin's Regency England, with its emphasis on virtue and moral rectitude, but quite recognizable in the contemporary world of ethical and social instability that Roth inhabits.
Shana Rosenblatt Mauer is a doctoral student and instructor at the Hebrew University specializing in contemporary Jewish writing.
ICYMI
The Artist Who Survived Auschwitz Thought Israel Was 'Worse Than the Concentration Camp'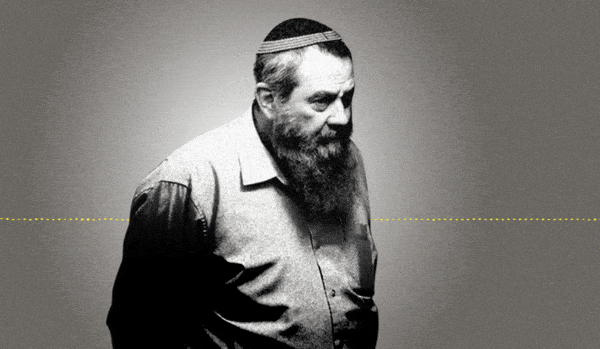 Jewish Law Above All: Recordings Reveal Far-right MK's Plan to Turn Israel Into Theocracy
Why I'm Turning My Back on My Jewish Identity
Down and Out: Why These New Immigrants Ended Up Leaving Israel
The Reality Behind 'The White Lotus' Sex Work Fantasy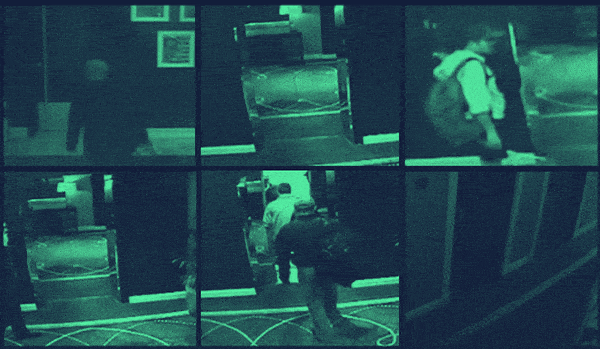 This 'Dystopian' Cyber Firm Could Have Saved Mossad Assassins From Exposure