The Life and Death of Rachel Beer, a Woman Who Broke With Convention
A scion of the Sassoon family, Rachel Beer converted and married out, and became the editor of two national British papers. So why is this the first biography written of her?
First Lady of Fleet Street:
A Biography of Rachel Beer, by Yehuda Koren and Eilat Negev. JR Books, 526 pages, 20 pounds sterling
At a time when women did not even have the vote, Rachel Beer was the editor of not one but two national newspapers. A bold and campaigning pro-active writer, she exposed the truth behind the notorious Dreyfus affair. And as the convert daughter of a famous Jewish dynasty, she faced prejudice throughout her life, but always remained deeply proud of her roots. Yet Rachel Sassoon Beer is not now famous or remembered as a feminist icon, a journalistic pioneer or a Jewish heroine. Why was she so easily forgotten?
The First Lady of Fleet Street, by Israeli husband-and-wife team Eilat Negev and Yehuda Koren, tried to redress this injustice, telling in great detail the hitherto obscure tale of this remarkable figure.
The book also goes beyond the story of one woman who defied her family and social norms, as it tells as well the tales of two Jewish dynasties of very different backgrounds. The hugely wealthy Sassoons had their roots in Baghdad while the family Rachel married into, the Beers, emerged from the Frankfurt ghetto, and the authors go back several generations to trace the histories of both.
Beers unconventional life speaks loudly about the person she must have been: Born in Bombay in 1858 into a branch of the Sassoon merchant dynasty, which had fled an unfriendly ruler in Baghdad 25 years earlier, she came to England with her family aged just 2.
Growing up in a strictly Orthodox but decidedly Anglophile home, Rachel enjoyed some success as a composer and even spent two years working as a hospital nurse before marrying newspaper proprietor Frederick Arthur Beer at the relatively late age of 28 all unusual life choices for the milieu in which she was raised.
We know of Rachel Beers keen interest in music and drama from accounts of the extravagant social events she hosted in her lavish London residence, which was crammed with objets dart. And her role as editor of two national Sunday newspapers means we get an overview of her opinions on the politics and social affairs of the day. But where this meticulously researched and wide-ranging book falls down is in leaving us with a somewhat oblique view of Beers personality itself.
With no surviving diary and little personal correspondence to draw from, the authors do their best. So, we get to know Rachel Beer through what she did, rather than what she was, and we receive little emotional insight into her life. Nonetheless, she accomplished enough to make this book richly fascinating.
She converted to Anglicanism when she married Frederick Beer himself from a family of converts and this led to an irrevocable rift with her family. The only contact she maintained with the Sassoons was with her brother Alfred (the father of World War I poet Siegfried Sassoon), who himself had been cut off for marrying a non-Jew. But she never attempted to deny her past at costume balls she played up her exotic, Indian-born heritage by dressing as an oriental lady, swathed in strings of coral and pearl and under her stewardship her newspapers displayed immense sympathy toward Jewish causes.
Beer had no journalistic training and lacked the university education and political connections that most often characterized the journalism of the day, which lacked a professional framework, and in which personal connections counted for much more than qualifications. She became an editor because her husband bought a paper for her but she far exceeded contemporary realms of ladylike reporting, which was largely restricted to fey coverage of domestic matters.
Jaccuse
Under her watch, the liberal-leaning Observer, the worlds oldest Sunday newspaper, ran the huge scoop in 1898 revealing that the documents used to convict French army officer Alfred Dreyfus four years earlier of spying for Germany were a forgery.
The British press failed largely to appreciate the significance of this landmark case, which divided France and led to the famous Jaccuse by novelist Emile Zola, an 1898 open letter that led to his own trial and conviction for defamation, but also helped lead to the retrial and eventual pardon of Dreyfus.
But Beer was fascinated and had her paper follow the case as it developed. The papers stance was clear, describing Dreyfus as having been convicted for the crime of being a Jew, and the world exclusive it ran in 1898 revealing the fraudulent nature of the conviction caused a sensation.
Beer too was intrigued by the nascent Zionist movement; the authors note that the Observer was among the first to acknowledge the significance of the idea of establishing a Jewish Autonomous State in Syria, following the publication of Theodor Herzls Der Judenstaat, in 1896.
In the Sunday Times, Beers response to the Fourth Zionist Congress, held in London in 1900, was rather nuanced. Settling in Palestine might prove of benefit for persecuted Jews from other countries, but how many Jews that are doing well here would admit that they are only temporarily sojourning in a strange land, she asked in an unsigned leader she wrote.
Still, she seemed moved by the event, particularly by the fact that at its close the entire congress rose to their feet to sing God Save the Queen. Nothing is more remarkable than the attachment and loyalty shown by the Hebrew race to any country which treats it well, she wrote.
Another hint of her personality comes from her delight in innovation, relishing predictions of the future, such as that of science fiction writer
H.G. Wells that by the year 2000, transportation would have improved to such an extent that people would be able to commute up to 100 miles on a daily basis into work. She dwelled enthusiastically on such developments in her weekly columns, delighting also in the prospect of the horseless carriage, which, she wrote, will give us cleaner streets and fewer painful sights of suffering horses.
As her husband lay dying from tuberculosis, Rachel Beer thought up a novel way of providing him with treatment. One of the few therapies available was exposure to sun and fresh air in a mountain sanatorium.
But Frederick was too ill to travel. So, Rachel suggested, why not employ a hot air balloon to take the patient above the filth and smog of Victorian London to experience the healing atmospheric conditions? She even identified an idle hot air balloon for the purpose, but failed to win over others to this rather extraordinary proposal, and Frederick continued to waste away at home.
Frederick Beer died in December 1901, aged just 43. Two days after his funeral, Rachel was back to writing her weekly leader in the Sunday Times, but her grief and the burden of the previous years led to a near-collapse in the months that followed.
Fading away
With her decline, Beer fades away even further from this story. Clues to her personality, remote throughout the book, disappear completely. The only description of her state of mind comes from her nephew Siegfried, whose fond recollections of childhood tea parties seem to sour as he waits for her death, expecting to be hugely enriched. He describes her raving wildly in her rich voiced rapid undertones and demanding to be taken to London so that she could find some papers and burn them, in a passage, later removed entirely, from his memoirs.
Contacted by her close friend and sister-in-law Theresa Sassoon, Rachels estranged brother Joseph hired some of the most prominent doctors of the day to examine her. They all deemed her to be of unsound mind.
And Beer did not contest this diagnosis. Responsibility for her financial affairs was taken out of her hands, although she was not committed to an asylum. Instead, three mental health nurses were hired to live with her, and her brother was appointed as administrator of her estate. Both newspapers were sold. Rachel spent the rest of her life in comfortable seclusion in a large house leased for her by Joseph in Tunbridge Wells. In 1927, a year after developing stomach cancer, she died and was buried in unconsecrated ground in the local graveyard, rather than next to her beloved Frederick in the grand Beer mausoleum in Highgate Cemetery. Her family would not allow that final gesture.
Little attention was paid to her passing, and this is the first biography about her. Maybe it was the fact that she had no direct descendants to memorialize her, or that in her life she had failed to fit into any of the rigid Victorian roles available to her. Or maybe its because journalists, even groundbreaking editors on national newspapers, tend to be quickly forgotten by history. When she died, she did not even merit an obituary in the Sunday Times; the Observer merely mentioned her as a one-time proprietrix. It would be some 80 years before another woman edited a British national newspaper.
Daniella Peled is an editor at the Institute for War and Peace Reporting.
SUBSCRIBERS JOIN THE CONVERSATION FASTER
Automatic approval of subscriber comments.

NOW: 40% OFF
ICYMI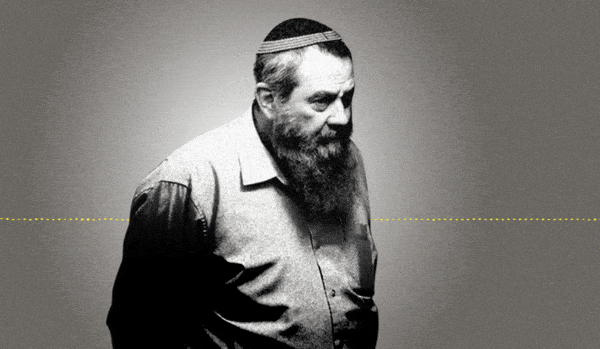 Jewish Law Above All: Recordings Reveal Far-right MK's Plan to Turn Israel Into Theocracy
Why I'm Turning My Back on My Jewish Identity
Down and Out: Why These New Immigrants Ended Up Leaving Israel
The Reality Behind 'The White Lotus' Sex Work Fantasy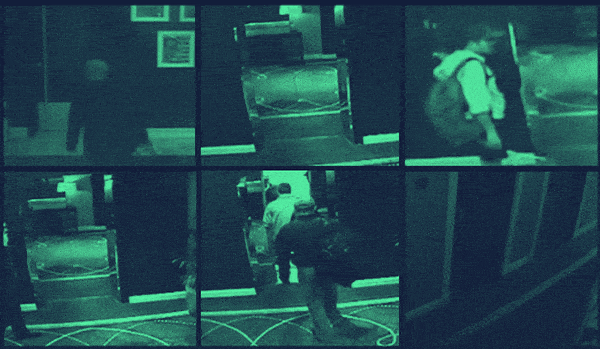 This 'Dystopian' Cyber Firm Could Have Saved Mossad Assassins From Exposure
Comeback Kid: How Netanyahu Took Back Power After 18 Months in Exile