The Israeli Nomad in Search of the Promised Land
In his latest novel, Eshkol Nevo asks an important question about Israeli life; fortunately, his answer is neither pat nor ideological, rather, he leaves things open and disturbing.
Neuland by Eshkol Nevo. Zmora-Bitan (Hebrew ), 550 pages, NIS 94
Eshkol Nevo's new novel takes place mainly in South America, and this fact alone raises expectations, as well as a certain amount of doubt. Nevo's two earlier books, "Homesick" and "World Cup Wishes" (both of which have been published in English translation ), were planted well within Israeli borders and experiences, and sought to examine the concepts of home and male friendship. Now that Nevo has ventured beyond the country's geographical limits, I wondered whether he would also stray from the comforting picture he sketched in his previous novels: They offered his readers and the society in which he is immersed occasionally flattering images of sensitivity and compassion.
In "Neuland," the two main characters set out on a journey: Dori, who leaves his wife and young son in order to search for his father, who has disappeared during a trip to South America; and Inbar, who has been visiting her mother in Berlin and decides in a moment of haste at the airport to fly to Peru instead of returning to Israel. These figures embark on a joint journey while coping with the ghosts of legacies both national and familial: Dori's story is structured on the basis of the father-son relationship, and Inbar's - the mother-daughter.
Characters in Israeli fiction tend not to venture outside the country, whose borders also define the limits of the local model of national literature. And when borders are crossed, it is done only in order to mend breaches in them, to repair defiled limits and demonstrate their importance and imagined centrality in the culture of Israel, which, as is known, has yet to define stable national borders for itself. The plot - in a convention that has become a cliche - in the end brings the protagonist back to the Land of Israel and to his rehabilitated personal, family and national identities.
Stories about journeys usually offer a fantasy of liberation and independence, even if they are just the next stage after a coming-of-age ceremony the Israeli hero undergoes in order to forge a stable, structured national identity at home. And so, readers of such Israeli fictions learn only a little about what lies beyond the borders of home - and a lot about the Israeli identity contained within them.
Travel to East Asia or South America, no matter whether real or fictional, has an even more specific goal: It is a trademark of self-fulfillment and Israeli brotherhood. There, in the exotic expanses of the backpacker world, Israeli heroes may deal with repressed traumas and inadequate concepts of self: they can understand and forgive their families, loved ones and sometimes also themselves; against the background of bustling foreign cities and remote villages they find the strength to love, rehabilitate themselves and connect to those they have left behind. They discover themselves, as people say, shoulder to shoulder with other Israelis, at predetermined sites in which the locals speak fluent Hebrew.
The main question raised by "Neuland" is how far Nevo himself is willing to go beyond the borders of this literary convention. Will he, as a wandering writer, cross the strict limits of such Israeli fiction and locate new goals in undiscovered landscapes, far from stories of the madding Israeli crowd? The answer to this question is, yes: Eshkol Nevo dares to do this. Accompanying him on his journey is exciting and satisfying. Nevo's earlier writing lacked daring more than anything else, resistance, a journey that would break through its own borders and limits. In "Neuland," it discovers a new world.
Abandoned by the parents
"Neuland" strives for a new point of view, both national and literary. It examines Israeli-ness, its past, its psychological and cultural price, and the feeling of identity it creates - from a distance. Dori, a history teacher from Jerusalem, wanders through South America with his faithful guide, Alfredo - a sort of Senor Virgil - looking for his father, a recently widowed hero of the 1973 Yom Kippur War and a successful strategic consultant. He is also accompanied by Inbar, a producer of a radio advice show who is trapped in an unsatisfying marriage. Each one has been abandoned by their parents' generation: Dori's mother has died and his father who suffered shell shock in a war now suffers from post-traumatic shock and compensates with business deals in far-off places. Inbar's mother is a judgmental academic who lives in Germany, while her father disappeared in Australia, only to turn up with a new family.
Fatherless and motherless, they leave the beloved land of our ancestors, and travel far from the motherland, in order to find the father who disappoints and no longer provides answers. The "Law of the Father" has collapsed, destroying the personal and national routine of home, now frozen and disappointing too, far from the promise of happiness it once held.
Their journey leads them through the streets of the continent, anchored by a romantic involvement, and combined with the recollections of Inbar's grandmother, who arrived in Israel on an illegal immigrant ship. They arrive at a place of alternative history: the possibility of an Israeli identity that requires fixing "there," and not here. This new expanse absorbs the victims of shell shock and of the violence of contemporary Israeli culture. There is where personal and national rehabilitation can take place; there is where a community of travelers and lost souls gathers, seeking an alternative in the spirit of "a light unto the nations" as well as unto Israel. It is not a substitute for the State of Israel, but a kind of shadow community, from whose position one views the promised land and recalls the hope once placed in it, and its vision, which has clouded. This community returns what has been lost, and prepares hearts in order to make it possible to return to the old-new land - (Herzl's ) Altneuland - and save it.
The novel makes use of a contemporary combination of depth psychology with fashionable New Age touches, but in its pretentious way - and pretension is demanded by a novel titled "Neuland" - it contains a significant amount of courage. The book deals with the question that many Israelis consider silently to themselves, and sometimes even aloud: Where are the roots of civil and ethical courage and responsibility? Are they expressed by remaining in a place that has lost its identity and values, and in the struggle to preserve them; or, alternatively, by leaving the comfort zone it provides, and by undertaking acts of correction, a new start, far from that choking feeling of being beaten, of obedience? National and also literary tradition obviously side with the first possibility; and those who choose otherwise are punished demonstratively. But the novel portrays a more complex and ethical picture; the question mark remains. Moreover the book presents the destructive effects of avoiding this question, an avoidance that has become a way of life: "Everyone has doubts, everyone feels a quiet, dark despair, everyone practices avoidance from the first, everyone lowers their heads from the start," Nevo writes. "Everyone thinks that it's unnecessary to talk about the future because anyway everything moves in a closed circle, 'that's how it is,' there's no way out."
Violent collective existence
The novel maneuvers skillfully from the romantic and familial aspects of "that's how it is" to its political and social effects. The characters act within a framework of family and couples that have lost their way, but also within that of a violent collective existence. Dori's all-Israeli point of view is that of a military lookout or a sniper: always scanning for potential threats, with the instinctive readiness of someone who is continually under threat. But this point of view hides the landscape and its possibilities, including the promise it bears. And perhaps, and this is the question the book is occupied with, the values of the Jewish community can be fulfilled only while wandering, in the absence of a permanent place. This possibility is not only geographic, but also concerns the ability to imagine: the capability of imagining a different future, a new world and a new land. Nevo is not confounded by this question, nor does he answer it with familiar slogans; he also does not judge it. He studies the question and it contains much worth studying: This is the role of literature.
Setting out on a journey, any journey, demands adaptation. Nevo's book suffers from some of the same faults that remain in its private land of origin - the unnecessary linguistic flourishes of an advertising copywriter, and some moments in which it flatters its readers. Nevo is a writer who seeks the love of his readers, and sometimes he tries too hard to get it, with longwinded explanations about the significance of the story, sinking into emotional depths, or creating overly analyzed analogies. Like his protagonist Dori, he may be characterized by an overdeveloped awareness of his utility. But Nevo succeeds in crossing an essential borderline with this book. He asks a significant question about Israeli life, and does not answer it with self-justifications or pat, ideological claims. It remains an open question, complex, reverberating and disturbing, for the protagonists as well as the readers. This is a significant breakthrough, not only for Nevo's work, but for mainstream Israeli literature, where he can now rightly occupy center stage.
Literary critic Omri Herzog is a regular contributor to Haaretz Books.
ICYMI
Ken Burns' Brilliant 'The U.S. and the Holocaust' Has Only One Problem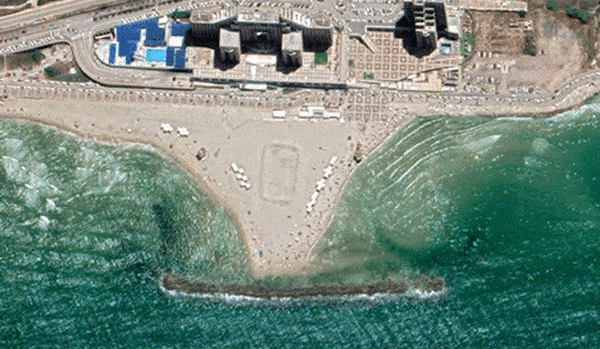 Facing Rapid Rise in Sea Levels, Israel Could Lose Large Parts of Its Coastline by 2050
As Israel Reins in Its Cyberarms Industry, an Ex-intel Officer Is Building a New Empire
How the Queen's Death Changes British Jewry's Most Distinctive Prayer
Chile Community Leaders 'Horrified' by Treatment of Israeli Envoy
Over 120 Countries, but Never Israel: Queen Elizabeth II's Unofficial Boycott